Coronavirus Pandemic: 77 fatalities in 24 hrs, highest in a day, take India's death toll to 1,152; tally reaches 35,365
Updated: Fri, 01 May 2020 06:42 PM IST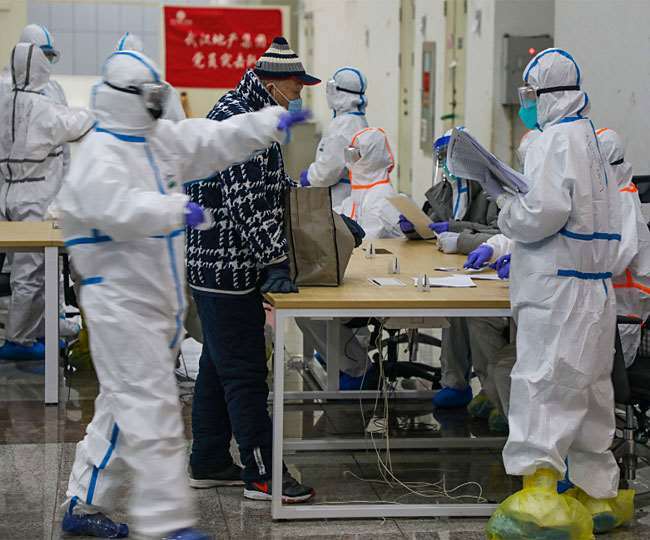 New Delhi | Jagran News Desk: India recorded 77 fatalities, which is the highest COVID-19 deaths in a span of 24 hours on Friday, taking the overall death toll to 1,152 in the country. The total number of cases in the country alos reached 35,365 with 1,755 new infections recorded from across the country in last 24 hours, according to the data provided by the Ministry of Health and Family Welfare.
The total cases are inclusive of 9,064 cured and discharged patients, one is migrated, and 1,152 deaths. At present, there are 25,148 active COVID-19 cases in the country.

Addressing a press conference here, Lav Agarwal, Joint Secretary, Union Health and Family Welfare Ministry, said that everyone must follow the norms of social distancing, should wear masks. "Whoever wears masks must not be seen as someone who is ill but as someone who understands his responsibility towards society," added Agarwal.
Among the Indian states, Maharashtra remains to be the worst affected state, with 10,498 cases and 459 deaths. Following Maharashtra, Gujarat is on the second spot with 4,395 COVID-19 cases and 214 deaths. Meanwhile, remains to be on the third spot with 3,515 cases and 59 deaths.
Here is the state-wise breakup of coronavirus cases and deaths in India:
S. No.
Name of State / UT
Total Confirmed cases (Including 111 foreign Nationals)
Cured/Discharged/
Migrated
Death
1
Andaman and Nicobar Islands
33
16
0
2
Andhra Pradesh
1463
403
33
3
Arunachal Pradesh
1
1
0
4
Assam
42
29
1
5
Bihar
426
82
2
6
Chandigarh
56
17
0
7
Chhattisgarh
40
36
0
8
Delhi
3515
1094
59
9
Goa
7
7
0
10
Gujarat
4395
613
214
11
Haryana
313
209
3
12
Himachal Pradesh
40
28
1
13
Jammu and Kashmir
614
216
8
14
Jharkhand
111
20
3
15
Karnataka
576
235
22
16
Kerala
497
383
4
17
Ladakh
22
16
0
18
Madhya Pradesh
2719
482
137
19
Maharashtra
10498
1773
459
20
Manipur
2
2
0
21
Meghalaya
12
0
1
22
Mizoram
1
0
0
23
Odisha
143
41
1
24
Puducherry
8
5
0
25
Punjab
357
90
19
26
Rajasthan
2584
836
58
27
Tamil Nadu
2323
1258
27
28
Telengana
1039
441
26
29
Tripura
2
2
0
30
Uttarakhand
57
36
0
31
Uttar Pradesh
2281
555
41
32
West Bengal
795
139
33
Total number of confirmed cases in India
35365*
9065
1152
Posted By: Talib Khan