By Abhinav Gupta
Updated: Sat, 21 Mar 2020 11:48 PM IST
Minute Read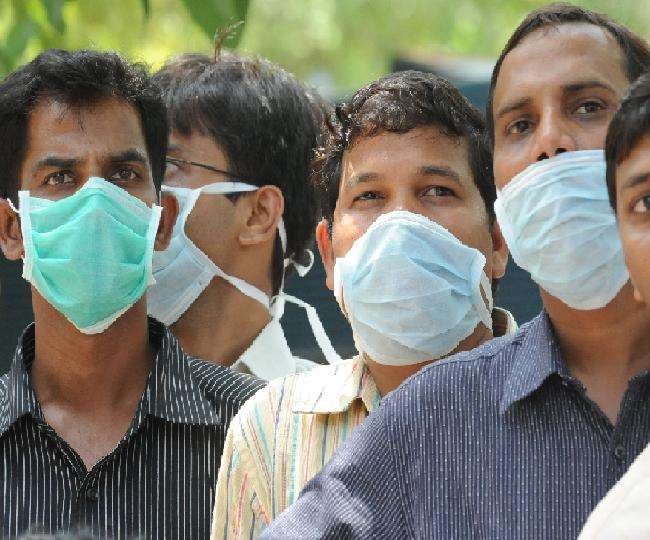 New Delhi | Jagran News Desk: India's efforts to combat novel coronavirus, which has claimed over 10,000 lives globally and affected more than 2,50,000, have been praised by global agencies, including the World Health Organisation (WHO), as the country is leaving no stone unturned in fighting the COVID-19 virus.
However, the country is passing through the most crucial phase of the transmission of the disease. According to the Indian Council of Medical Research (ICMR), the country is in the second stage of transmissions, i.e. local transmission. It also said that there is no sign of community transmission which is the third stage, even as the ICMR called upon private labs for testing.
Few cases which include a 20-year-old man from Delhi testing positive in Chennai, a man in West Bengal and a woman in Pune have raised concerns of community transmission of the disease as he has no travel history from overseas, except Delhi.
Prime Minister Narendra Modi has called for a 'janata curfew' from 7 am to 9 pm on Sunday, March 22. He urged people to stay indoors and maintain social distancing in their bid to curb the spread of the disease.
Here are the different stages of the spread of the virus:
Stage 1 | Imported Cases: These are those who have travelled to virus-hit foreign countries and have come back to India.
Stage 2 | Local Transmission: These are those cases who have come in contact with patients who have a travel history.
Stage 3 | Community Transmission: Community transmission is when a patient not exposed to any infected person or one who has travelled to any of the affected countries tests positive. Large areas get affected when community transmission takes place.
Stage 4 | Epidemic: This is the last and the worst stage where the disease take the shape of an epidemic with no clear end point like it did in China.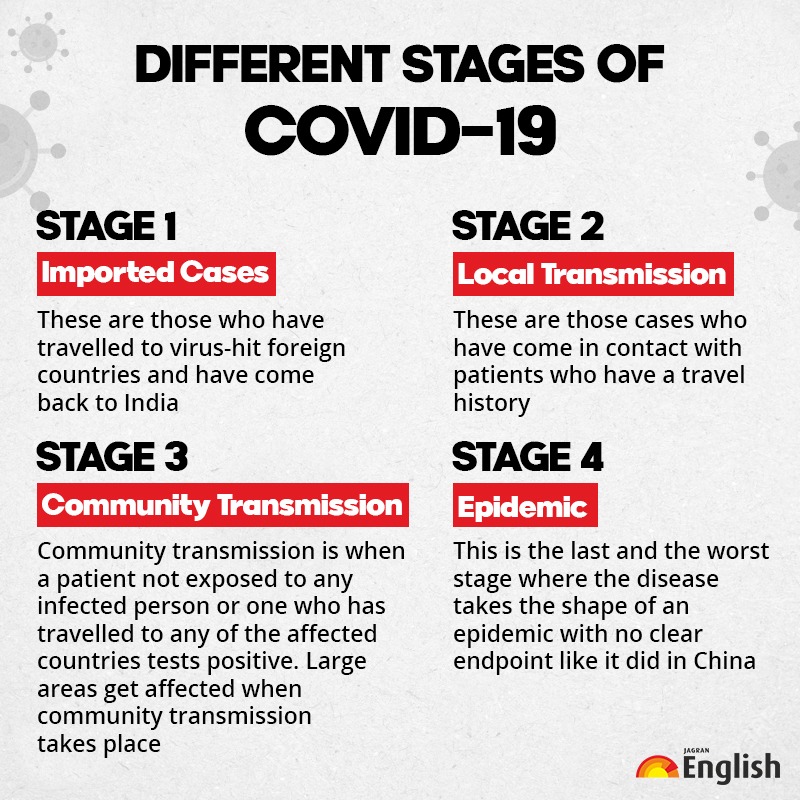 The number of coronavirus cases in India has risen to 315, according to the Indian Council of Medical Research. So far, four people have died due to the disease, in Delhi, Karnataka, Punjab and Maharashtra.
The spike in confirmed cases has prompted state to go into battle mode to contain the pandemic, announcing partial shutdowns and imposing restrictions on people's movement and gatherings among a slew of precautionary measures.
The government has banned the entry of passengers from Afghanistan, Philippines and Malaysia to India with immediate effect. This instruction is a temporary measure and shall be in force till March 31 and will be reviewed subsequently.
With coronavirus cases swelling in the country, the government has also banned the entry of passengers from the European Union countries, Turkey and the UK from March 18 till March 31.
On March 11, India suspended all visas, except a few categories such as diplomatic and employment, till April 15 to prevent the spread of coronavirus.
The government has also proposed certain social distancing measures as a preventive strategy for implementation, a health ministry official said said, adding that these interventions are proposed to be in force till March 31.
The key measures proposed include closure of all educational institutions -- schools, colleges and universities -- gyms, museums, cultural and social centres, swimming pools and theatres, he said.