Coronavirus Outbreak | No community transmission till now, 43 new cases and 4 deaths in last 24 hours: Govt
Updated: Thu, 26 Mar 2020 05:15 PM IST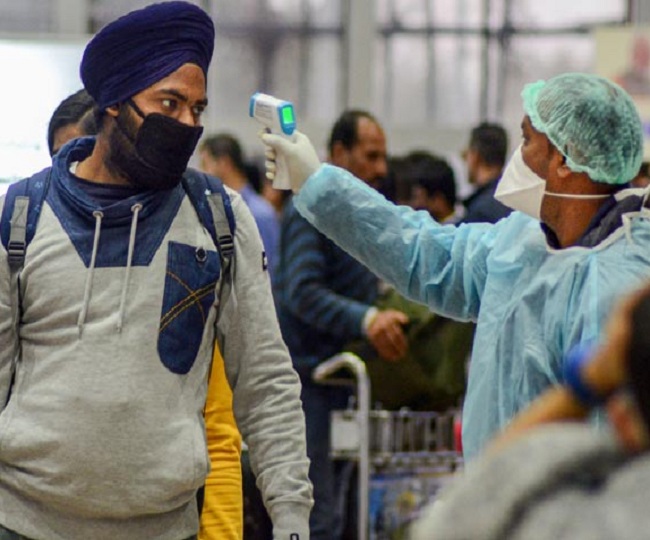 New Delhi | Jagran News Desk: The Health Ministry on Thursday said that no community transmission of the coronavirus has been observed, pointing that the spread of the virus in India was still in stage 2 which is known as local transmission.
The ministry said that the number of positive cases of COVID-19 in the country stood at 649 while 43 fresh cases and four deaths were reported in the last 24 hours.
"When we are unable to trace any contact with an infected person or a foreign travel history for one or two cases out of 600 odd-cases, we can't call it community transmission," said a Health Ministry official.
"When we can't trace the contact of around 20-30% of total cases, then, in layman terms, it can be called community transmission," the official added.
Community transmission is when a patient not exposed to any infected person or one who has travelled to any of the affected countries tests positive. Large areas get affected when community transmission takes place.
Dispelling some commonly spread myths about the disease since its outbreak in the country, the ministry cleared that the COVID-19 virus did not spread through mosquitoes.
Lav Aggarwal, Joint Secretary, Union Health & Family Welfare Ministry, said that work has started in around 17 states for Covid-19 dedicated hospitals.
"An online orientation programme with AIIMS Delhi's help for medical professional regarding the protocol for treatment of coronavirus patients has been released," said an official.
The Ministry of External Affairs said that a discussion on travel restrictions has been conducted during a meeting of the Group of Ministers and it will be conveyed to the public soon.
Agarwal said if "we can maintain 100 per cent social distancing than it will be effective intervention in breaking chain of coronavirus transmission".
The number of coronavirus cases climbed to 649 in India on Thursday and the death toll due to COVID-19 rose to 13, with one death reported each from Gujarat, Tamil Nadu and Madhya Pradesh, according to the Health Ministry.
Prime Minister Narendra Modi announced a nationwide lockdown for 21 days from Tuesday midnight, asserting in an emotional appeal "with folded hands" that unless India's 130 crore people practised social distancing, the country will lose the war against the coronavirus outbreak and slide back 21 years.
(With PTI inputs)
Posted By: Abhinav Gupta