Coronavirus Outbreak: Confirmed cases in India mount to 107 with two deaths so far | Check state-wise count here
The coronavirus, which originated in China's Wuhan, has affected 107 people in India so far.
Updated: Sun, 15 Mar 2020 01:42 PM IST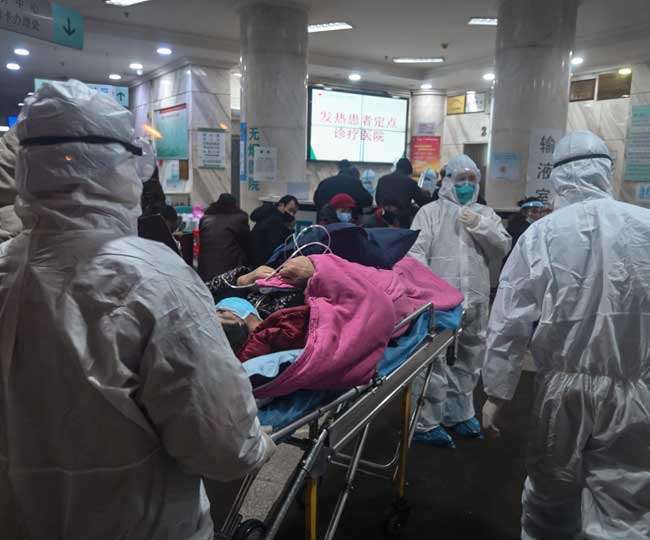 New Delhi | Jagran News Desk: The coronavirus has created a panic across the globe with over 5,000 deaths and over 1,20,000 confirmed cases globally. The spread of the novel coronavirus has led to many countries imposing travel restrictions on foreigners and restricting public gatherings. The virus has also claimed two lives in India with 107 confirmed cases reported so far.
According to the health ministry, India on March 13 reported its second death due to the COVID-19 in Delhi's Ram Manohar Lohia Hospital, with 107 confirmed cases in the country so far. The first death due to the COVID-19 was reported in Karnataka, where a man who died on Tuesday, was later tested positive on Thursday.
Of the total 107 confirmed cases in India, the health ministry said, '90 cases are of Indian nationals, while the remaining 17 are foreigners'.
In view of the outbreak of the COVID-19 in India, several states including, Delhi, Karnataka, Kerala, Punjab and Maharashtra among others have imposed restrictions on public gatherings and closed all school, colleges and cinema halls till March 31st to stop further outbreak of the deadly virus.
Here is the state-wise breakup of COVID-19 cases released by the health ministry on its official website.
S. No.

Name of State / UT

Total Confirmed cases (Indian National)

Total Confirmed cases ( Foreign National )

Cured/
Discharged

Death

1

Delhi

7

0

2

1

2

Haryana

0

14

0

0

3

Kerala

22

0

3

0

4

Rajasthan

2

2

0

0

5

Telangana

3

0

1

0

6

Uttar Pradesh

11

1

3

0

7

Union Territory of Ladakh

3

0

0

0

8

Tamil Nadu

1

0

0

0

9

Union Territory of Jammu and Kashmir

2

0

0

0

10

Punjab

1

0

0

0

11

Karnataka

6

0

0

1

12

Maharashtra

31

0

0

0

13

Andhra Pradesh

1

0

0

0

Total number of confirmed cases in India

90

17

9

2
The government on March 11 also imposed stringent travel curbs to the country, virtually quarantining itself from the rest of the world till April 15. It has suspended all visas with the exception of those for diplomatic, UN or international bodies, official and employment purposes.
The coronavirus, which originated in China's Wuhan city in December last year, has so far spread to more than 100 countries, infecting over 1,20,000 people. The World Health Organisation (WHO) has declared coronavirus a pandemic and Europe as its epicentre with more reported cases and deaths than the rest of the world combined, apart from China.
Posted By: Talib Khan