Coronavirus News: MP govt operates 1,000 buses for migrants | Highlights
Coronavirus News Latest Updates: COVID-19 cases have crossed 90,000-mark, while the death toll has increased to 2,872.
Updated: Sun, 17 May 2020 05:55 PM IST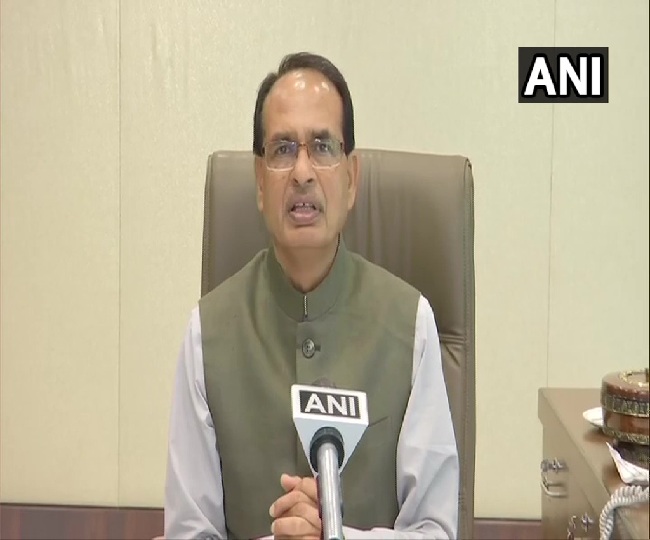 New Delhi | Jagran News Desk: The number of novel coronavirus cases in the country has surged to 90,927 on Thursday, while the death toll has surged to 2,872, according to the latest data by the Union Health Ministry. Of the total number of cases, there are 53,946 active cases, while 34,109 people have been cured and discharged from hospitals.
Since phase 3 of lockdown comes to an end on Sunday, lockdown 4 with new set of rules and new relaxations will also be announced.
Meanwhile, a massive evacuation process is being carried out by Air India and Air India Express to bring back stranded Indians abroad.
Shramik trains are running across the country to help migrant workers reach their home states. Indian Railways is also running special trains.
The global tally due to COVID-19 has surpassed 3.1 million, while the death toll has surged past 4.6 lakh. In the United States, the death toll has surged past 88,000-mark.
Here are the LIVE updates of COVID-19:
5:59 pm: Government of Karnataka extends #COVID19 lockdown in the state for 2 more days, i.e. till 19th May midnight. The guidelines and norms as followed during #CoronavirusLockdown3 will remain in place till 19th midnight or till further notice.
5:43 pm: 58 new #COVID19 cases reported in Bihar today, of which 56 are from Patna. The total number of cases in the state stands at 1251 now: Bihar Principal Health Secretary Sanjay Kumar
5:30 pm: Karnataka: Prices of chicken rise in Hubli as country steps towards #lockdown4 due to #COVID19." Their demand reduced during lockdown. Due to this farmers stopped keeping them, resulting in shortage now. So prices are high,"says Nagraj Pattan,President,Chicken Sellers Association.
5:10 pm: With 14 new #COVID19 cases in Kerala today, the number of active cases in the state rises to 101 now: Chief Minister of Kerala, Pinarayi Vijayan
5 pm: Air India issues clarification regarding news on the resumption of domestic flights by Air India. Says, "Air India flight bookings are currently closed & will resume after receipt of directions from Government of India".
4:50 pm: Rajasthan: Around 135 buses arranged by Congress, carrying migrants have arrived at the UP-Rajasthan border in Bahaj, Bharatpur. Subhash Garg, Rajasthan Minister says,"Priyanka ji took this initiative & asked UP govt to only give permission, don't know why they are not giving it"
4:45 pm: 1000 buses are being operated by state govt every day for migrant workers. We are trying that no migrant worker has to walk back to his/her home town. Efforts are being made to bring back all the migrant workers of the state: Madhya Pradesh Chief Minister Shivraj Singh Chouhan
4:35 pm: 30 migrant auto-rickshaw drivers and their family members, around 150 in all, have left for Bihar from Nagaland's Dimapur in three-wheelers after securing inter-state travel permits: Officials
4:30 pm: #CycloneAmphan intensifies into a severe cyclonic storm over Bay of Bengal, raising the likelihood of heavy rainfall coupled with high velocity wind in several coastal districts of Odisha and parts of West Bengal: MeT department
4:10 pm: Oman: A special Air India Express repatriation flight with 183 Indians on board departs for Thiruvananthapuram, Kerala. #VandeBharatMission
4 pm: All officers have been directed to ensure that migrants do not face any kind of problem. Trains will be arranged for them as per the need: Delhi Chief Minister Arvind Kejriwal
3:49 pm: COVID19 toll in Andhra Pradesh rises to 50 with a fatality in Krishna district; tally 2,380 with 25 new cases; active cases 747: Health Department
3:40 pm: Jammu & Kashmir Government to levy Additional Retail Excise Duty of 50% on MRP, on IMFL/IFL, JK special whiskey, beer/RTD, & wine/cider with effect from 18th May 2020.
3:30 pm: 10 #COVID19 cases reported among Border Security Force (BSF) personnel in the last 24 hours. All of them are under treatment at designated COVID19 health care hospitals. Since yesterday, 13 (all from Delhi) personnel who had tested positive earlier, have been discharged: BSF
3:23 pm: Gujarat: Migrant workers ransack vehicles in Shapar industrial area in Rajkot following cancellation of two 'Shramik Special' trains to Bihar & Uttar Pradesh. Rajkot SP (Rural) Balram Meena says, "Action will be taken against those involved in the incident".
3:10 pm: COVID-19 lockdown in Tamil Nadu extended till May 31 with more relaxations. CM K Palaniswami
3 pm: 53 fresh positive cases of #COVID19 and 2 deaths have been reported in Rajasthan till 2 pm. Total number of positive cases rise to 5083 including 1963 active cases, 2992 recovered and 128 deaths: State Health Department
2:50 pm: 123 #COVID19 cases reported in Rajasthan today, as of 2 pm. Total number of cases in the state is now at 5083, including 1963 active cases & 128 deaths: State Health Department
2:40 pm: If a vehicle which is not fitted with FASTag or a vehicle without a valid or functional FASTag, enters into "FASTag lane" of fee plazas, then they shall pay a fee equivalent to two times of the fee applicable to that category of vehicles: Ministry of Road Transport & Highways
2:13 pm: On April 11, a Chinese helicopter entered 12-15 kms into India in Samdho region, Lahaul-Spiti Dist. On Apr20, another Chinese helicopter entered the same location. CID&other intelligence agencies have submitted reports to concerned authorities: Rajesh Dharmani, SP Lahaul-Spiti Dist, HP
2:06 pm: Rajasthan: Buses arranged by Congress party left Alwar with migrant workers for Uttar Pradesh, earlier today. Congress has arranged 500 buses to transport migrant labourers from Bharatpur & Alwar to Uttar Pradesh.
2:01 pm: Over 160 Indian citizens arrive at Hyderabad airport from Chicago, US, in Air India flight AI 126: Airport sources.
2 pm: Anjali, an 8-months pregnant woman who is returning from Muscat, Oman to India on a special repatriation flight, says, "I would like to thank the government of India for extending help to us at this time".
1:50 pm: Mathura: Migrant workers block Mathura-Agra Highway in Raipura Jat area, demanding that arrangements be made by the govt to send them to their homes in different districts of Uttar Pradesh.
1:40 pm: Telangana: 168 Indian passengers returned to Hyderabad from Chicago (USA), on an Air India special flight which landed at 4:45 am today. #VandeBharatMission
1:28 pm: 1,206 police personnel have been infected with #COVID19 across the state till now, with 66 new cases reported in last 24 hours including 912 active cases, 283 recovered, and 11 fatalities: Maharashtra Police
1:24 pm: Government of Maharashtra extends lockdown till May 31 for containment of COVID19.
1:22 pm: Operation Samudra Setu: INS Jalashwa carrying 588 Indians from Male, Maldives enters Kochi Harbour
1:20 pm: 25 fresh cases of #COVID19 have been reported in Andhra Pradesh in the last 24 hours, taking the total number of cases to 2230 out of which 747 cases are active. 50 people have lost their lives due to the infection so far: Andhra Pradesh Health Department
1:10 pm: 422 new COVID19 cases reported in the last 24 hours; the total number of positive cases in Delhi is now 9755: Delhi Health Department
1:05 pm: With the spike of 54 new positive cases of #COVID19 reported today in Karnataka, the total number of positive cases rise to 1146. Total number of active cases stands at 611 with 497 discharges and 37 fatalities: State Health Department
10:35 am: Saharanpur: Around 2500 migrant workers present at Sahranpur-Ambala demand a special train to return to Bihar. Saharanpur Dist Admin officer says, "We're sending them by buses till Bihar border. We are also coordinating with different district authorities there for their return".
10:25 am: Odisha: 10 teams of National Disaster Response Force (NDRF) been deployed in Balasore, Bhadrak, Kendrapara, Puri, Jagatsinghpur, Jajpur & Mayurbhanj districts of the state. 7 teams are at 3rd NDRF BN Mundali in Cuttack. #AmphanCyclone
10:16 am: Punjab: Migrant workers continue to travel on foot & bicycles in Ludhiana towards their homes in Uttar Pradesh & Bihar amid #lockdown. A worker says, "It will take around a week to reach my home in Bareilly district of UP".
10:10 am: Madhya Pradesh: A migrant worker and his wife and 2 other people killed after being crushed by a tanker truck in Barwani. All 4 people were returning to Indore from Maharashtra.
10:03 am: 91 new COVID19 positive cases positive reported in the state, taking the total number of positive cases in the state to 828, death toll 5: Odisha Health Department
9:58 am: West Bengal: 32 migrants labourers injured after the bus they were travelling in met with an accident near Dhupguri in Jalpaiguri district today morning. All injured were taken to Jalpaiguri district hospital and released after preliminary treatment
9:56 am: Cyclone #Amphan over Southeast Bay of Bengal & neighbourhood moved north-northwestwards with a speed of 6 kmph during past 6 hours, intensified slightly & lay centred over the same region at 5:30 AM today, about 990 km south of Paradip & 1140 km south-southwest of Digha: IMD
9:54 am: Indian Railways has run 167 'shramik special' trains yesterday carrying 2.39 lakh migrants to their home states: Ministry of Railways
9:52 am: 70 fresh cases of #COVID19 & 2 deaths have been recorded in Rajasthan, taking total number of cases to 5030 & death toll to 128. There are 1911 active cases of coronavirus in the state: Rajasthan Health Department
9:50 am: Nagpur: Migrant workers continue to travel by trucks to their home states. A labourer says, "Since the start of lockdown we have faced a number of problems. We wear masks all the time but maintaining social distancing is difficult while travelling like this".
9:39 am: A total of eight vaccine candidates for COVID-19 are in the clinical trial while another 110 are in various stages of development across the globe, according to World Health Organisation (WHO) data.
9:36 am: 120 deaths have occurred in the last 24 hours, Ministry of Health and Family Welfare.
9:30 am: Highest ever spike of 4987 #COVID19 cases in the last 24 hours; the total number of positive cases in the country is now at 90927, including 53946 active cases, 34109 cured/discharged/migrated cases, death toll 2872 deaths: Ministry of Health and Family Welfare
9:20 am: Out of the 1487 samples tested yesterday for #COVID19, results of 29 are positive: King George's Medical University (KGMU), Lucknow
8:59 am: Rishikesh: ASHA workers, Anganwadi workers and government teachers deputed to conduct daily door-to-door health surveillance of citizens in COVID19 containment zones in Shiva Enclave and Awas Vikas colony #Uttarakhand
The health status of residents of containment areas is monitored regularly. During house-to-house survey, we see if anyone has symptoms of cough, fever, etc&their travel history. This helps us analyze their health status better: Dr. Ashish Srivastav, District Magistrate, Dehradun
8:35 am: Cyclonic storm #Amphan over Southeast Bay of Bengal & neighbourhood is very likely to intensify further into a severe cyclonic storm during next 12 hours & into a very severe cyclonic storm by tomorrow morning: India Meteorological Department
8:27 am: Balasore, Bhadrak, Jajpur, Ganjam may be affected due to the cyclonic storm.The Chief Secy has requested Union Cabinet Secy to consider suspending 'shramik special' trains from May 18 for 3 days in the coastal areas: PK Jena,Spl Relief Commissioner, Odisha on cyclonic Storm 'AMPHAN'
8:14 am: Delhi: Migrant labourers in large numbers gather in Gazipur at Delhi-Uttar Pradesh border. After the #Auraiya accident, UP Government has ordered its district magistrates to arrange buses for migrant workers who are found walking on foot.
7:50 am: The last tranche of #EconomicPackage announcement by Finance Minister Nirmala Sitharaman to be held at 11 am today.
7:36 am: One young boy from Sibsagar test #COVID19 positive. He is at present in our Jorhat Quarantine Centre. Total cases stand at 95 in Assam: Himanta Biswa Sarma, State Minister
7:28 am: Brazil's #coronavirus death toll tops 15,000, according to official figures. (AFP news agency)
7:20 am: United States adds 1,237 #coronavirus deaths in 24 hours: Johns Hopkins (AFP news agency)
Posted By: James Kuanal