Coronavirus News: Don't panic, 90% COVID patients can recover at home, says AIIMS chief | Highlights
Coronavirus News: PM Modi in his Mann Ki Baat address appealed to people to follow appropriate COVID behaviour and get vaccinated as soon as possible to break the chain of the infection.
Updated: Sun, 25 Apr 2021 06:34 PM IST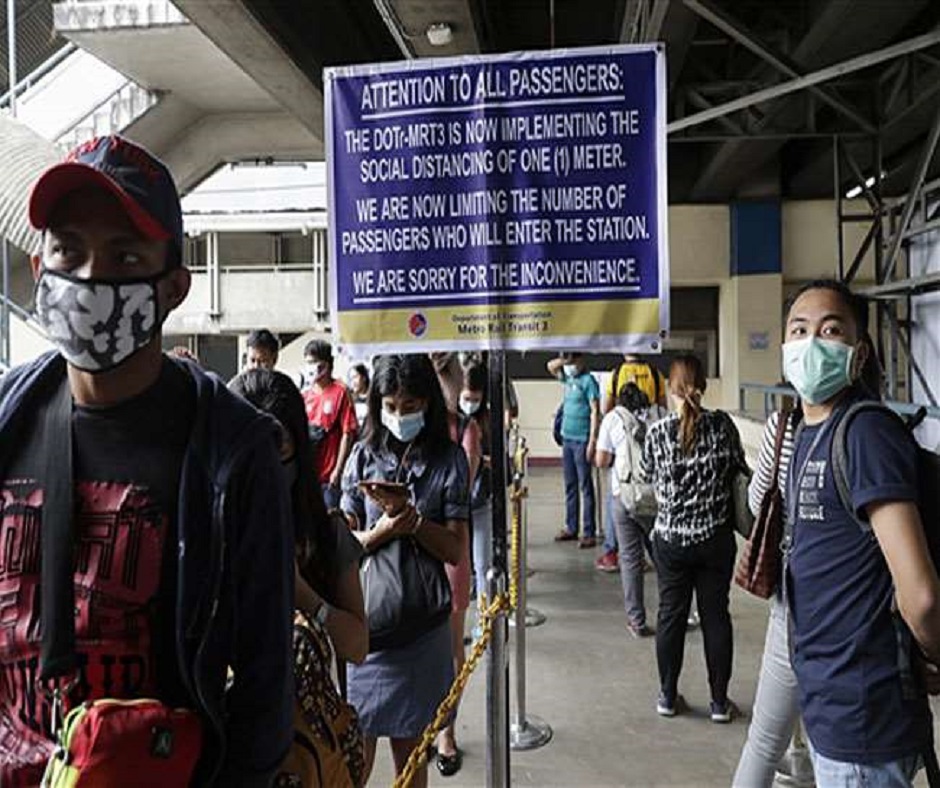 New Delhi | Jagran News Desk: Prime Minister Narendra Modi on Sunday addressed the nation through his monthly radio programme Mann Ki Baat and lauded healthcare staff and frontline workers for their efforts amid the massive spike in coronavirus cases. PM Modi in his address appealed to people to follow appropriate COVID behaviour and get vaccinated as soon as possible to break the chain of the infection.
Meanwhile, Delhi Chief Minister Arvind Kejriwal on Sunday announced that his government has decided to extend the lockdown in the city-state by another week amid massive spike in coronavirus cases across the national capital.
Here are the highlights of the day:
17:18 pm: If we've to defeat the disease, we'll have to save healthcare workers. Many of them are testing positive. If we save healthcare workers, they'll be able to save patients. If we save both, only then will we be able to save economy. It's linked, says AIIMS HoD of Medicine Dr Naveet Wig.
To link all of this we will have to break the chain, we will have to bring down the number of patients. Our only goal should be to break the chain, he added.
17:07 pm: 2020 brought new virus and we weren't prepared. Government carried its duty responsibly and ramped up testing capability. We must have faith that our government takes concrete and scientific steps with suggestions from doctors, microbiologists, epidemiologists, says Director-General of Health Services Dr Sunil Kumar.
Don't focus so much on news, watch only select news. There is a WhatsApp university going on. Don't pay attention to it. Follow responsible behaviour. This behaviour has to be followed by you, doctors, society as well as the media, he added.
17:05 pm: As soon as your RT-PCR report comes positive, my advice would be to consult your local doctor with whom you're in touch. All doctors know protocol and will begin your treatment accordingly. 90 per cent of patients can recover at home if given correct medicines on time, says Medanta's Dr Trehan
17:04 pm: Uttar Pradesh Chief Minister Yogi Adityanath has said that his government has placed an order for 1 crore doses of anti-COVID vaccines (50 lakh doses of Covishield and Covaxin each) for the vaccination drive starting May 1.
15:54 pm: Just In: In view of rising COVID cases, Jharkhand High Court has ordered all its benches to take up only 'extremely urgent matters' filed in 2021 only, through video conferencing from April 26.
15:36 pm: Just In: Madhya Pradesh Chief Minister Shivraj Singh Chouhan will address the people of the state at 7 pm today.
15:35 pm:
Union Health Secretary Rajesh Bhushan writes to Additional Chief Secretaries/Principal Secretaries, Health of all states/UTs regarding the decisions for facilitating the systematic implementation of phase III of the vaccination drive from 1st May 2021. #COVID19 pic.twitter.com/8m6zxAJisV

— ANI (@ANI) April 25, 2021
14:43 pm: A Task Force has been formed to ensure that there's no black marketing of Oxygen cylinders and Remdesivir injections. Everyone has been instructed to keep an eye on such criminals. No leniency will be shown towards anyone who is trying to play with lives of people, says Madhya Pradesh Home Minister Narottam Mishra.
11 cases have been registered so far for black marketing or attempts of black marketing of Remdesivir. National Security Act (NSA) has been invoked in Indore and Bhopal. Further action is being taken in rest of the cases registered in Jabalpur, Ratlam and Indore, he added.
13:31 pm: Also Read -- Chhattisgarh COVID Restrictions: Lockdown extended in 14 districts amid spike in cases | Details here
12:45 pm: Just In: BJP candidate from West Bengal's Tollygunge, Babul Supriyo tests positive for COVID-19 for the second time.
12:30 pm: In line with PM's direction of boosting availability of oxygen to hospitals, PM CARES Fund has given in-principle approval for allocation of funds for installation of 551 dedicated Pressure Swing Adsorption Medical Oxygen Generation Plants inside public health facilities, says Prime Minister's Office.
PM has directed that these plants should be made functional as soon as possible. These dedicated plants will be established in identified government hospitals in district headquarters in various states and UTs. The procurement will be done through Ministry of Health and Family Welfare, it added.
12:15 pm: BREAKING: Arvind Kejriwal extends Delhi lockdown till next Monday amid spike in COVID-19 cases.
11:52 am: Advocate Shobha Gupta has moved the Delhi High Court seeking direction to Delhi government to immediately declare Judicial Officers in Delhi as frontline workers.
11:51 am: Just In: TMC candidate from Khardaha, Kajal Sinha, passes away due to COVID-19, says Mamata Banerjee
11:32 pm: There is a huge contribution of ambulance drivers in this war against COVID19. I extend my gratitude to them, says PM Modi.
11:30 am: Country's corporate sector can also participate in vaccine drive by getting their employees vaccinated. Government of India's free vaccination program will continue in future too. I request states to ensure benefits of this free vaccination program reaches as many people as possible, says PM Modi.
11:23 am: I urge people to not fall prey to any rumour about vaccine. You all must be aware that government of India has sent free vaccine to all state governments. All people above 45 years of age can benefit from this. From May 1st, vaccines will be available for every person above 18 years of age, says PM Modi.
11:21 am: After successfully tackling the first wave of COVID19, the country's morale was high but this storm has shaken the country. To tackle this wave of COVID, I have held meetings with experts from many fields like pharma industry, oxygen production etc, says PM Modi.
The government of India is dedicated to taking forward the efforts of the state governments to tackle the current COVID19 situation, he added.
11:18 am: I appeal to you all to seek information on COVID19 through reliable sources only. I am seeing many doctors have taken to social media to share information on COVID19 and are also offering consultations, says PM Modi.
11:16 am: We all know how difficult mentally it is to take care of ourselves, our family during disease. But our nursing staff in hospitals has to do this very job continuously, with so many patients at the same time. This sense of service is a great strength of our society, says PM Modi.
11:11 am: Friends, I urge all of you…if you need any information, if you have any apprehension, get the information only from the correct source. You can consult your family doctor or doctors in the neighbourhood on the phone, says PM Modi.
11:10 am: I'm speaking to you at a time when COVID-19 is testing our patience and capacity to bear pain. Many of our loved ones left us untimely. After successfully tackling 1st wave, nation's morale was high, it was confident but this storm (2nd wave) has shaken the nation, says PM Modi.
11:05 am: After successfully tackling the first wave of COVID19, the country's morale was high but this storm has shaken the country. To tackle this wave of COVID, I have held meetings with experts from many fields like pharma industry, oxygen production etc, says PM Modi
11:00 am: PM Modi addresses nation via Mann Ki Baat.
10:18 am: Just In: The BKC vaccination centre in Mumbai will stay shit today due to the unavailability of vaccines.
10:09 am: India reports 3,49,691 new COVID-19 cases, 2,767 deaths and 2,17,113 discharges in the last 24 hours, says Union Health Ministry.
Total cases: 1,69,60,172
Total recoveries: 1,40,85,110
Death toll: 1,92,311
Active cases: 26,82,751
Total vaccination: 14,09,16,417
9:43 am: Also Read -- Mumbai women have more antibodies to fight COVID, sero positivity decreasing in slums, shows BMC survey
9:07 am: US is deeply concerned by severe COVID outbreak in India. We're working around the clock to deploy more supplies and support to our friends and partners in India as they bravely battle this pandemic. More very soon, says White House National Security Advisor Jake Sullivan.
8:32 am: Sanitisation work being conducted in a market area in Aligarh.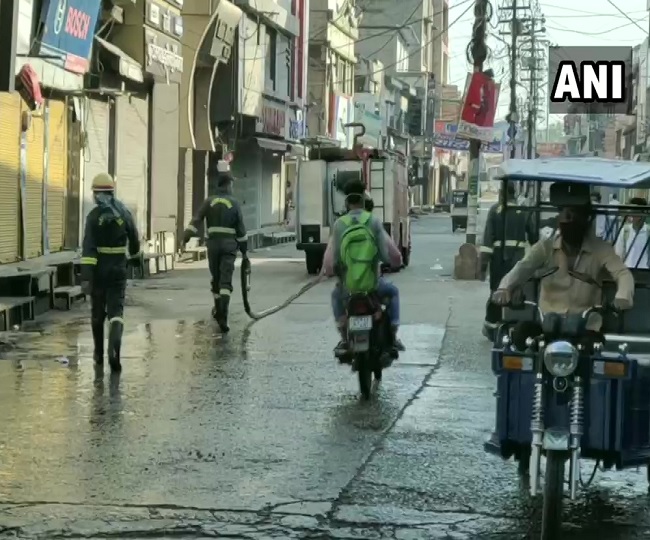 8:30 am: Our hearts go out to Indian people in the midst of the horrific COVID outbreak. We're working closely with our partners in the Indian government, and we'll rapidly deploy additional support to the people of India and India's healthcare heroes, says US Secretary of State Antony Blinken.
8:12 am: Just In: PM Modi will address the nation via Mann Ki Baat today. He is expected to speak about COVID-19 crisis and the massive oxygen shortage in the country.
In his last Mann Ki Baat address, PM Modi had lauded corona-warriors and the discipline of the people during last year's Janata curfew.
8:10 am: Mizoram reports 105 new cases and 1 death in last 24 hours. Total caseload of the state is at 5,388.
8:06 am: Meanwhile, media reports suggest that Delhi Chief Minister Arvind Kejriwal will likely extend the lockdown in the national capital by another week.
"The idea behind the brief lockdown was that it will control the cases and give time to boost the health infrastructure, but the situation has gone from bad to worse. In such a situation, extending the lockdown, by maybe another week, is a possible option," said Delhi government source, as reported by news agency PTI.
7:41 am: Meanwhile, Maharashtra Chief Minister Uddhav Thackeray has thanked Prime Minister Narendra Modi for approving the supply of 4,35,000 vials of Remdesivir to the state.
"The Central Government today has approved a supply of 4,35,000 vials of Remdesivir to Maharashtra till April 30th. CM Uddhav Balasaheb Thackeray has thanked the Hon'ble PM Narendra Modi for accepting his request," tweeted office of the Chief Minister of Maharashtra.
7:30 am: The Centre has also allocated supply of Remdesivir to 19 states and UTs with a high burden of COVID-19 cases.
"Keeping in mind the sudden surge in demand in the country for Remdesivir Injection required for Covid-19 therapy, the manufacturing capacity of domestic Remdesivir manufacturers has been ramped up. All support is being extended to manufacturers by the government in this endeavour," it said.
7:15 am: Centre has waived off basic customs duty and health cess on import of items related to oxygen and other equipment amid the ongoing O2 crisis in the country.
Posted By: Aalok Sensharma