By Nikhil
Updated: Mon, 23 Jan 2023 06:54 PM IST
Minute Read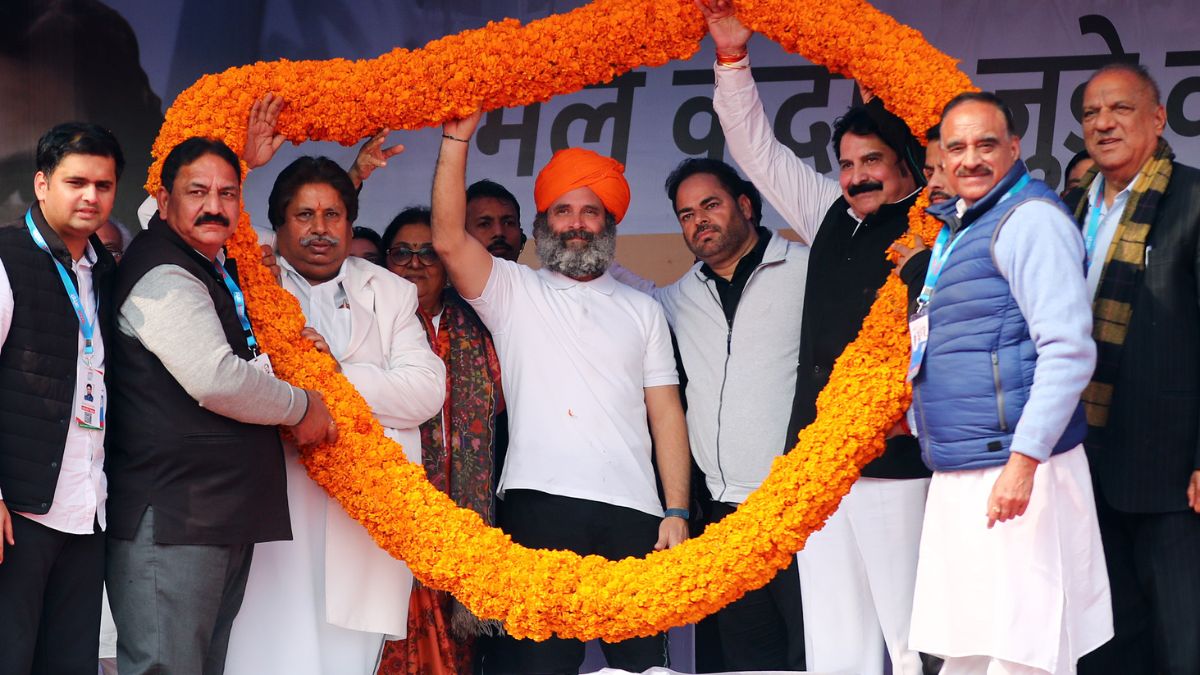 Congress leader Rahul Gandhi, on Monday, said that the demand for restoration of statehood is Jammu and Kashmir's biggest issue and the grand old party will support this cause with their "full power". Rahul Gandhi's Bharat Jodo Yatra has entered Jammu and Kashmir, where it will come to an end on January 30.
The newly created Union Territory of Jammu and Kashmir has the highest level of unemployment in the country, Gandhi claimed today. He also met with a diverse group of people from the state during the Yatra.
Also Watch:
"The Congress party will fully support you and your statehood (demand). To reinstate statehood, the Congress will use our full power," Gandhi was quoted by PTI telling a gathering at the Satwari Chowk, in Jammu's Shashtri Nagar.
"Statehood is your biggest issue. There is no big issue as big as statehood. Your right has been snatched," he added.
Having conversed with a cross section of people from J&K during the ongoing Yatra, he has got to know about the issues that people face, Gandhi said. They told him that their voices are not being heard by the administration, he claimed.
"The entire trade is being run by outsiders and people of J&K watch them sitting haplessly," the Congress leader alleged.
Jammu and Kashmir are facing the highest level of unemployment compared to other states of the country and the young job seekers, who wish to become engineers, doctors, and lawyers eventually find out that they cannot fulfill their dreams, Gandhi said.
"There was another way (to get employment) earlier. It was with the Army. It has also been closed now by a new scheme, called Agniveer, introduced by BJP. That path is also now closed," he said.

Jammu and Kashmir is an erstwhile state, which was bifurcated and made a Union Territory in August 2019 after the Bharatiya Janata Party-led Centre scrapped Article 370. The now scrapped down Article 370 of the Constitution gave the state of Jammu and Kashmir a special status in the Union of India and allowed it to have its own constitution.
(With agency inputs)