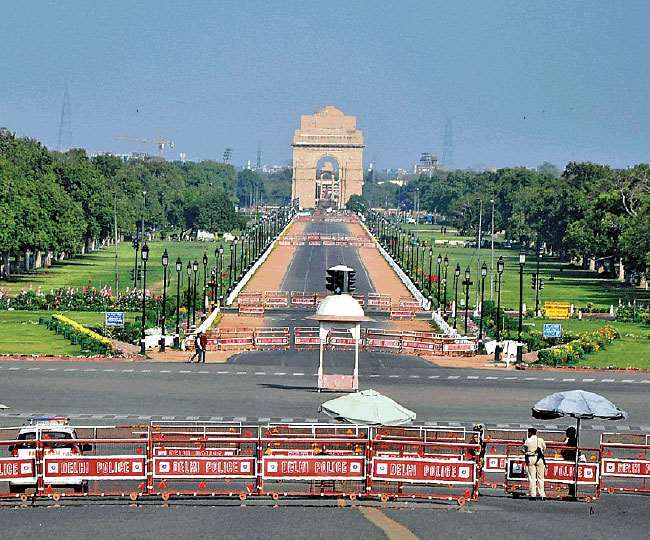 New Delhi | Jagran News Desk: The Supreme Court on Tuesday junked a plea challenging change of land use in the Central Vista project from recreational to residential for the official residence of the vice president. A three-judge bench headed by Justice AM Khanwilkar said that the court cannot interfere in the case, ruling out the scope of judicial review, and calling it a "matter of public policy".
"Petitioner has not argued that change in land use is in a malafide manner. It is the argument of the petitioner that since in the past it was recreational area it should have been retained like that. This cannot be scope of judicial review. It is the for the authority concerned and is a matter of public policy," the court said, as reported by Bar and Bench.
The plea, which was filed by advocate Shikhil Suri, contended that the Centre malafidely issued notification dated October 28, 2020, notifying the change in land use, which will deprive residents of Delhi, a vast chunk of highly treasured open and green space in Central Vista area available for social and recreational activity.
Arguing that the notification is against Article 21 which guarantees the Right to Life, the plea claimed that the Centre has allegedly "betrayed the trust of the public" by seizing free and open spaces in the Central Vista.
"The Central Vista is the most cherished open space in New Delhi and perhaps India, a symbol of their nationhood, and the publicness of this cherished open spaces land is being compromised which is a great betrayal of the Public Trust Doctrine," the plea read, as reported by Bar and Bench.
In September 2019, the government had announced Central Vista which will have a seating capacity for 900 to 1,200 MPs, which is to be constructed by August 2022 when the country will celebrate its 75th Independence Day. The common Central Secretariat is likely to be built by 2024 under the project that covers a 3-km stretch from Rashtrapati Bhavan to India Gate in Delhi.
The top court in January this year had held that the grant of environmental clearance and the notification for change in land use for construction of new Parliament building under the project was valid. The apex court order had come on various pleas challenging several permissions given to the project by authorities including the grant of environmental clearance and the nod to change of land use.
With inputs from agencies