Can private vehicles ply on roads, are maids allowed? 8 FAQs regarding lockdown 3.0 in red, green and orange zones
Publish Date: Mon, 04 May 2020 11:57 AM IST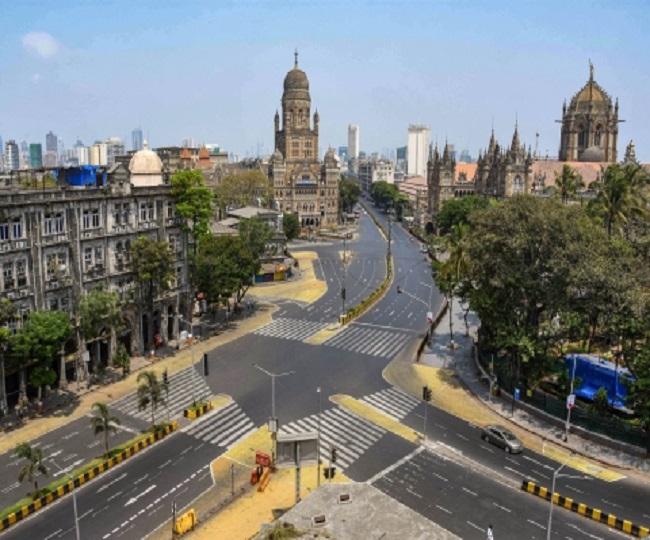 New Delhi | Jagran News Desk: The central government last week announced its decision to extend the lockdown till May 17 with 'considerable relaxations', saying that the decision was taken after a comprehensive review of the coronavirus pandemic in the country.
While releasing the guidelines for the extended lockdown, the government said that it will provide relaxations for districts falling under the 'Orange' and 'Green' zone categories but some 'limited' activities will remain closed across the country.
Lockdown 3.0 with some relaxations kicks in today | A complete guide to what opens and what remains closed
As India enters the third phase of the lockdown, here are the answers of the some of the frequently asked questions regarding restrictions across the country:
What are Red, Orange and Green zones?
Green Zone: Districts with zero confirmed cases till date or districts with no confirmed cases in the last 21 days.
Red Zone: Districts under this zone, popularly known as 'Hot Spots' will be based on several active cases, doubling rate of confirmed cases and extent of testing and surveillance feedback.
Orange Zone: District falling neither under Green or Red zones fall under this category, where partial restrictions will be relaxed.
Will all shops open in phase three of lockdown?
As per the Ministry of Home Affairs (MHA) order, all malls and market complexes within city limits will remain closed. However, shops selling essential goods and commodities are exempted. Only standalone (single) shops, neighbourhood (colony) shops and shops in residential complexes are permitted to remain open in urban areas, without any distinction of essential and non-essential.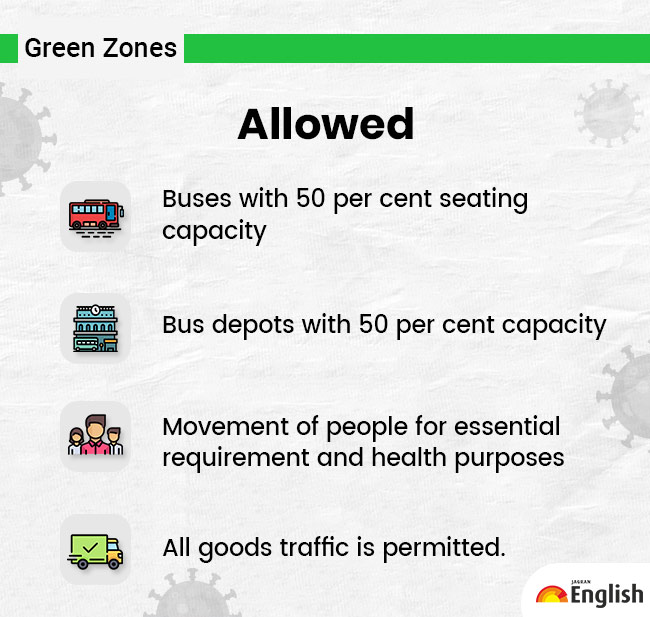 Are maids allowed to come to work?
Maids will be allowed to go to houses that are not in the containment zones. However, it will be tough for them to commute as no public transport will be available for them.
What about barber shops? Will they open?
As per the Home Ministry order, barber shops and salon are not allowed to open in Red zones. However, they will be allowed to operate in Green and Orange zones.
Will liquor shops operate in the third phase of lockdown?
During the third phase of the lockdown, the government has allowed the liquor stores to open in Red, Orange and Green zones. However, they will not be allowed to operate in containment zones.
"Liquor stores and pan shops will be allowed to function in green zones while ensuring a minimum six feet distance (2 gaz ki doori) from each other and ensuring that not more than five persons are present at one time at the shop," the statement from the MHA said.
Are taxis and cab aggregators allowed in lockdown 3.0?
Taxi and cab aggregators are not allowed in Red zones, as per the MHA release. They will be allowed to operate in Orange and Green zones.
What about private vehicles? Are they allowed to operate?
As per the government, private vehicles are allowed to operate only for permitted activities. Four-wheeler vehicles are allowed to have two passengers besides the driver while for two-wheelers, pillion riding is not allowed.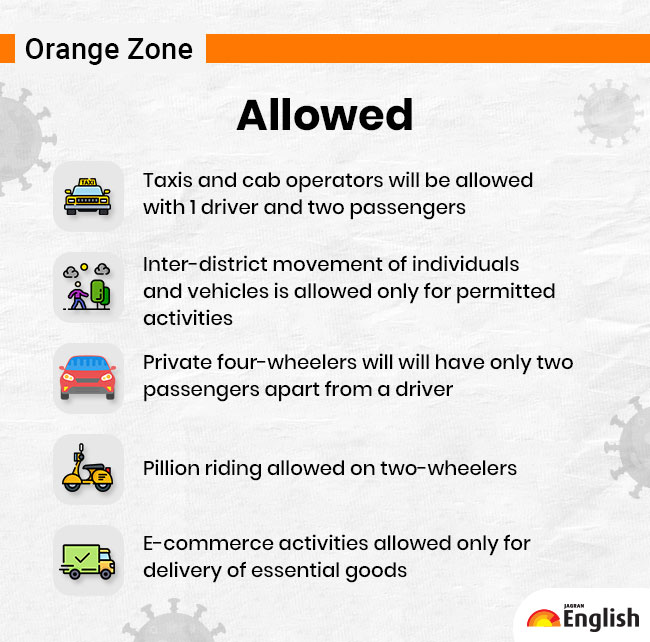 Are private offices allowed to operate?
Private offices are allowed to operate with only 33 per cent of the staffs in all zones. "Most of the commercial and private establishments have been allowed in the Red Zones. These include print and electronic media, IT and IT-enabled services, data and call centres, cold storage and warehousing services, private security and facility management services, and services provided by self-employed persons, except for barbers etc., as mentioned earlier," the government said in its order.
Posted By: Aalok Sensharma