Updated: Sat, 07 May 2022 04:43 PM IST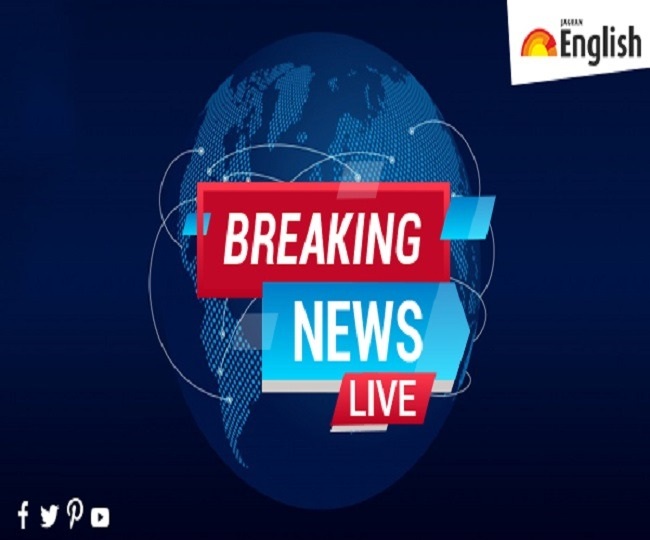 New Delhi | Jagran News Desk: Each and everything that happens around us impacts us in some way and that's why it becomes important for us to know what's happening around the world. Thus at English Jagran, we provide our readers with 360-degree coverage in all genres to give them a brief insight into what's happening around the world.
Here are the Highlights of May 7:
1:33 pm: Jagatsinghpur, Ganjam, and Khordha districts will be affected by heavy rainfall while light to moderate rainfall will occur over coastal parts of Odisha: Umashankar Das, Senior Scientist, IMD
1:25 pm: From May 10 wind speeds over Odisha, North Andhra Pradesh will be 70-80 kmph. Fishermen advised not to venture into the sea due to rough conditions. Odisha, North Andhra and west-central Bay of Bengal will be affected: Senior Scientist, IMD
1:20 pm: Odisha | Well-marked low pressure area* now lies over SE Bay of Bengal adjoining south Andaman sea. It's expected to move in NW direction till evening of May 10, after that it'll move towards northwest Bay of Bengal off Odisha-West Bengal coast: Umashankar Das, Sr Scientist, IMD
1:10 pm: We're aware of Chinese presence in Northern sector. They try to reach mountainous areas rapidly because of deft construction techniques. BRO must work in parallel & use technology to enhance its capabilities. Govt is providing support to BRO in this direction: Defence Minister
1:00 pm: Punjab Govt today hasn't formally filed any application, but we received copies of 2 applications. One, for impeding Police Commissioner & 2nd, for direction to Delhi & Haryana Police that CCTV cameras may be preserved. When applications will be listed on Tuesday, we'll reply:ASG
12:50 pm: I said yesterday, in view of & in execution of search warrants issued by competent court of law in Delhi, we had taken Bagga into our custody&taken him to Delhi. His medical examination was conducted he was produced in court. The court released him & allowed him to go home: ASG
12:45 pm: Tajinder Bagga arrest | A petition was filed by Punjab Govt y'day (in Punjab & Haryana HC). Matter has been adjourned to Tuesday, 10th May because it was the matter of a different Bench. So, the matter will be heard again on Tuesday: ASG Satya Pal Jain representing Delhi Police
12:30 pm: Telangana: ABVP staged a protest in Hyderabad today, over the murder of Nagaraju for marrying a Muslim woman, Ashrin Sulthana. They demanded justice for his family & blocked Kukatpally Main Road in protest. They were later detained by Police & taken to a Police station.
12:15 pm: Kerala | Police arrest one more accused, an ex-school teacher, Bava in connection with murder of RSS worker Sanjith in Palakkad in Nov 2021. He is an SDPI worker, was a teacher in a govt school & was suspended after he was named an accused. So far 12 arrests have been made: Kerala Police
12:00 pm: Delhi | Patiala House Court issues bailable warrant against TMC MP Abhishek Banerjee's wife Rujira Banerjee on ED application for allegedly refusing to join the probe in a money laundering case linked to an alleged coal scam in West Bengal.
11:50 am: Roads have been quite crucial in the journey of humanity. I have been told that BRO had constructed 60,000 km of roads, 850 bridges, 19 airstrips and 4 tunnels so far. BRO showed its engineering prowess to the entire world in building Atal Tunnel: Defence Minister Rajnath Singh
11:30 am: Maharashtra | Amravati MP Navneet Rana undergoes an MRI scan and a full body checkup at Lilavati Hospital in Mumbai after she complained of pain in the chest, neck, and different parts of the body as well as spondylitis.
11:20 am: Vignesh custodial death | Two policemen - Munaf and Ponraj - have been arrested by the CB-CID on Friday (6th May) late night. Both of them have been booked under section 302 (Murder). Yesterday CB-CID had questioned 9 policemen including the two of them.
11:13 am: Tamil Nadu | TN CM makes 5 announcements in Assembly on completion of one yr of DMK Govt: Breakfast scheme for Govt school students from std 1-5, Schools of excellence, Medical check up of school students, PHC-like centres in urban areas. 'CM in your constituency scheme' in all constituencies
11:05 am: North Korea fires an unidentified projectile: AFP News Agency quotes Seoul
10:55 am: Maharashtra | Inflation is the biggest issue in the country, neither the PM nor the FM or BJP leaders from the state and country are speaking on it. They are just bothered about what police in Punjab and Maharashtra are doing: Shiv Sena leader Sanjay Raut in Mumbai
10:45 am: Maharashtra | There's peace in Maharashtra, some people were trying to spoil the situation in the state but people gave them a befitting reply. There should be a policy that should be formulated regarding it: Shiv Sena leader Sanjay Raut in Mumbai
10:30 am: He left for duty at 7 am. 10 minutes later I received a call about him. He works just as a driver to officers...Has he caused harm to anyone? He did nothing. Such acts in our valley are wrong: Brother of the Policeman shot at by terrorists at Aiwa Bridge, Ali Jan Road, Srinagar
10:00 am: Tamil Nadu | Chief Minister MK Stalin pays floral tribute to former CM M. Karunanidhi and DMK founder-former CM CN Annadurai at their memorial in Marina Beach, Chennai on the occasion of the completion of one year of DMK government in the state
9:30 am: Jammu & Kashmir | Terrorists fired at and critically injured a Policeman at Aiwa Bridge, Ali Jan Road, Srinagar.
9:20 am: India reports 3,805 fresh cases, 3,168 recoveries, and 22 deaths in the last 24 hours. Active cases 20,303
9:05 am: Madhya Pradesh CM Shivraj Singh Chouhan expresses his condolences over the loss of lives due to a short circuit in Swarn Bagh Colony of Indore.
8:50 am: Mumbai | Fire confined to electric wiring, installation, computers, file records, wooden furniture, etc. in Salary Saving Scheme section on 2nd floor of ground plus upper two-floored LIC Office building. Three small hose lines of 8 motor pumps are in operation: Mumbai fire offical
8:35 am: The price of 14.2 kg Domestic LPG cylinder increased by Rs 50 with effect from today. The domestic cylinder will cost Rs 999.50/cylinder from today.
8:05 am: Madhya Pradesh | Seven people charred to death after a fire broke out in a two-storey building in Indore. The Fire official says, "The fire might have started through a short circuit. It took us 3 hours to bring the fire under control.
7:50 am: Uttar Pradesh | Seven people died & two injured after a vehicle hit their car on Yamuna Expressway near Mathura. SP (Rural), Shrish Chandra says, "Three women, three men & one child died on spot while another child & a man are hospitalised. They were going to a wedding in Noida."
7:35 am: Maharashtra | Five people died on spot in Nagpur after the vehicle they were in, rammed into a truck. The victims included three women and two men
7:25 am: UP | Allahabad HC issues a non-bailable warrant against Ritu Maheshwari, Chief Executive Officer, Noida after she did not appear before the court in a contempt case. The court directs that she shall be brought in police custody before them on May 13, the next date of hearing.
7:17 am: Uttarakhand | Earlier driving on mountain roads after 8pm was restricted in view of safety, but it has now been extended till 10pm. In view of the convenience of travellers, vehicles will be able to operate in hills from 4am to 10pm: Uttarakhand DGP Ashok Kumar, in Chamoli
7:10 am: UP | Four children died due to drowning in Ganga river of Gangaghat Kolwati area of Unnao. Seven children were drowned in Ganga out of which only three could be rescued, the remaining four died. All dead bodies have been taken by police: Shashi Shekhar Singh, ASP Unnao
7:00 am: Rajasthan | District admin has extended curfew in Jodhpur till May 8th. Relaxation has been given from 8am to 12pm on Saturday. General stores, groceries 7 medical shops will remain open. We appeal to people to cooperate with dist & police admin: Jodhpur CP Navjyoti Gogoi
TN CM makes 5 announcements in Assembly on completion of one yr of DMK Govt: Breakfast scheme for Govt school students from std 1-5, Schools of excellence, Medical check up of school students, PHC-like centres in urban areas. 'CM in your constituency scheme' in all constituencies
Posted By: Talibuddin Khan