Updated: Wed, 04 May 2022 03:06 PM IST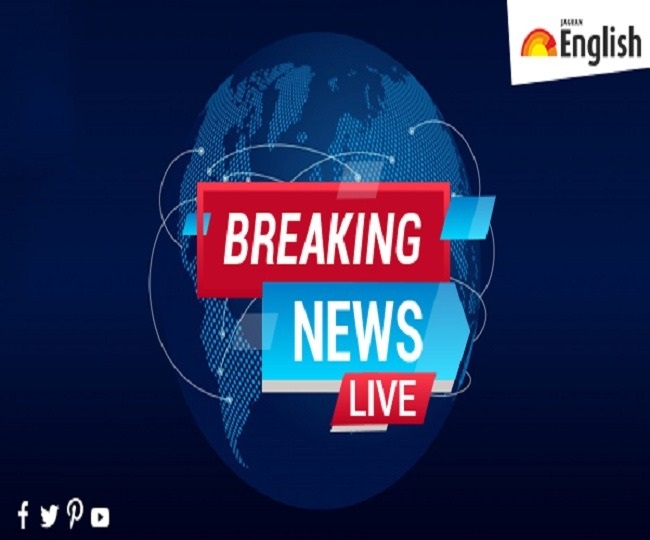 New Delhi | Jagran News Desk: In today's 'Breaking News, Latest Updates' blog at English Jagran, we will focus on day 3 of Prime Minister Narendra Modi Europe visit. Today, PM Modi will take part in the second India-Nordic summit in Denmark that will see the participation of the Prime Ministers of Denmark, Iceland, Finland, Sweden and Norway.
After the summit, he will leave for Paris where he will meet the re-elected French President Emmanuel Macron and hold bilateral conversations with him.
Here are the highlights of the day:
14:55 hours: PM Modi meets Swedish, Iceland counterparts; discusses ways to deepen bilateral ties.
PM Narendra Modi and Swedish PM Magdalena Andersson held extensive talks on further diversifying the India-Sweden friendship.
PM Modi also held talks with Iceland PM Katrin Jakobsdottir. They discussed boosting ties in areas like trade, energy, fisheries and more.
14:03 hours: Italy's Minister of Foreign Affairs and International Cooperation, Luigi Di Maio, will pay an official visit to India from May 4-6. This will be his first visit to India and he will be accompanied by a high-level official and business delegation, says MEA.
EAM Dr S Jaishankar will hold bilateral talks with the visiting Foreign Min on 6 May and will review the progress in implementation of the Action Plan 2020-24 launched at the Virtual Summit in Nov 2020 and also exchange views on regional and multilateral issues of mutual interest, it adds.
13:00 hours: Also Read - World Press Freedom Day: Role of press in India's freedom struggle | Jagran Trending
12:09 hours: In Mumbai, there are a total of 1,140 Mosques of whom as many as 135 used loudspeakers before 6 am today. Appropriate action should be taken against these 135 mosques that went against the orders of the Supreme Court of India, says Maharashtra Home Department.
11:40 hours: Just In: Maharashtra MLA Ravi Rana and MP Navneet Kaur Rana are allowed to be released on bail by the sessions court with conditions, reports ANI.
11:12 hours: There is peace in Maharashtra and no protest is happening in the state. No illegal loudspeakers running in the state... Bal Thackeray and Veer Savarkar are the ones who taught Hindutva to the country. Shiv Sena's school of Hindutva is original, says Shiv Sena leader Sanjay Raut.
10:28 hours: Solemn promise of the SDG is to leave no one behind. We remain committed to meeting needs of poorest and most vulnerable, by building the next generation infra to realise their aspirations, PM Modi's video message at International Conference on Disaster Resilient Infrastructure 2022.
Infra is not just about creating capital assets and generating long-term return on investment. It is not about the numbers, about the money. It is about people. It is about providing them high quality, dependable and sustainable services in an equitable manner, he adds.
9:56 hours: Also Read - India-Nordic summit, meeting with Macron and more: What's on agenda for day 3 of PM Modi's Europe visit
9:15 hours: BREAKING: India reports 3,205 fresh COVID-19 cases, 2,802 recoveries, and 31 deaths in the last 24 hours. Active cases stand at 19,509, says Union Health Ministry.
8:39 hours: Security heightened outside the residence of MNS chief Raj Thackeray in Mumbai amid loudspeaker row.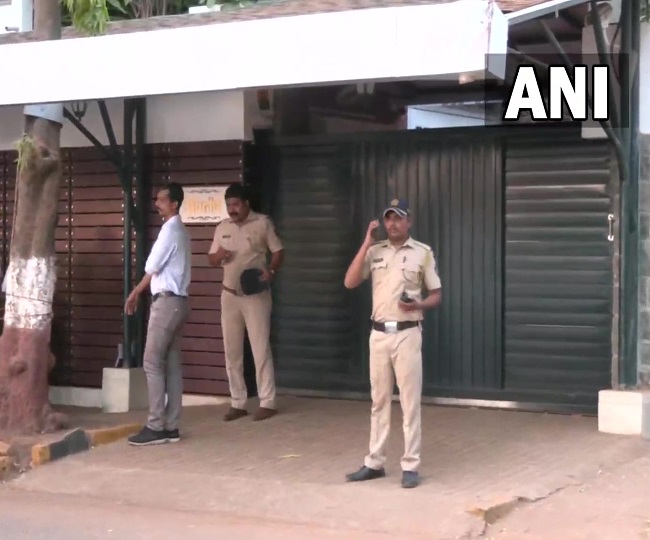 8:18 hours: If we serve Mother Earth, Mother Earth will also take care of us. We bought 68 lakh quintals of cow dung, now we'll also buy cow urine. Organic farming is a service to nature, mother earth and livestock, which will also keep human society safe, says Chhattisgarh Chief Minister Bhupesh Baghel.
8:01 hours: Himachal Pradesh assembly has passed Slum Dwellers Amendment Act 2022. This would benefit eligible people living in Shimla and also in other urban local bodies, Urban Development Minister Suresh Bhardwaj said on Tuesday.
BJP government is committed to the welfare of all sections of society. A slum dweller shall be entitled to the land not exceeding 75 square meters. The rights will be conferred free of cost to eligible people falling in economically weaker sections, he added.
7:49 hours: Following the summit, PM Modi is scheduled to make a brief stopover in Paris for a meeting with Emmanuel Macron, the newly re-elected President of France.
7:42 hours: "The Summit will focus on subjects like post-pandemic economic recovery, climate change, innovation and technology, renewable energy, the evolving global security scenario and India-Nordic cooperation in the Arctic region," PM Modi had said in his departure statement before embarking on the three-day visit on Sunday.
"On the side-lines of the Summit, I will also meet the leaders of the other four Nordic countries and review the progress in India's bilateral relations with them," PM Modi had said.
7:31 hours: PM Modi to attend the second India-Nordic summit in Denmark today. The summit is the follow up from the first summit that took place in Sweden in 2018.
Posted By: Aalok Sensharma