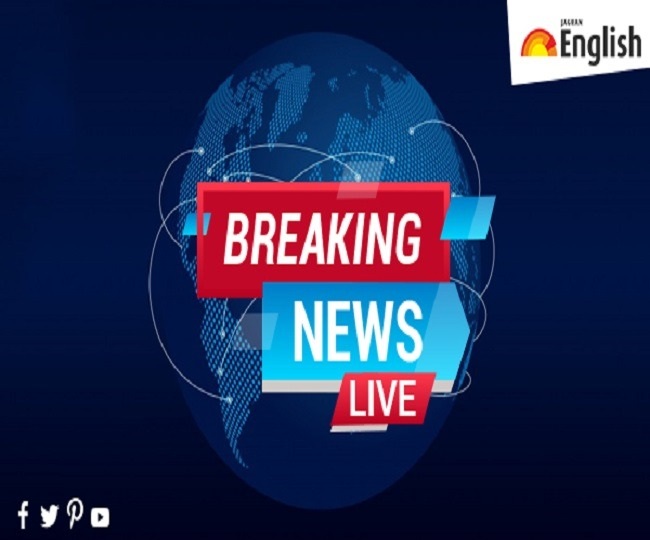 New Delhi | Jagran News Desk: Each and everything that happens around us impacts us in some way and that's why it becomes important for us to know what's happening around the world. Thus at English Jagran, we provide our readers with 360-degree coverage in all genres to give them a brief insight into what's happening around the world.
Here are the LIVE Updates of May 19:
11:15 am: Supreme Court to hear Gyanvapi mosque case on Friday, 20th May at 3 pm
11:13 am: Supreme Court asks trial court in Varanasi not to proceed with the Gyanvapi Mosque case till Friday, 20th May.
11:12 am: Senior advocate Huzefa Ahmadi, appearing for the Muslim side, tells the Court that there are multiple litigations across the country, there is urgency and it should be heard today itself. Proceedings before the trial court pending for today.
11:10 am: Today we are taking a collective resolve, making efforts to build a new India. A new India, whose identity is new, forward-looking and traditions are ancient and move ahead by taking both new thinking and age-old culture together: PM Narendra Modi while addressing 'Yuva Shivir'
11:07 am: From delivering vaccines & medicines to the world in the midst of the Corona crisis...to the role of a capable nation for peace in the midst of global unrest & conflicts, India is the new hope of the world today: PM Narendra Modi
11:04 am: Assam: A portion of Kampur-Kathiatali connecting road in Nagaon district washed away in flood. Several parts of the state are reeling under flood.
10:59 am: We have filed a video chip too in a sealed cover. All of this has been submitted before the court: Advocate Vishal Singh, the Court-appointed special assistant commissioner after the filing of Gyanvapi mosque survey report
10:53 am: Our saints and scriptures have taught us that the foundation and development of any society is based on its youth...We've taken pledge to make a New India that is built on new thinking but is rooted in our rich cultural heritage: PM Modi while addressing 'Yuva Shivir' in Vadodara
10:45 am: Prime Minister Narendra Modi to address a Yuva Shivir organised by the Shree Swaminarayan Temple, Kundaldham and Shree Swaminarayan Temple Karelibaug in Vadodara, shortly via video conferencing.
10:38 am: Uttar Pradesh | Court-appointed special assistant commissioner's report on Gyanvapi mosque survey submitted before Varanasi court.
10:30 am: BJP leader Shehzad Poonawalla slams Samajwadi Party (SP) chief Akhilesh Yadav over the latter's remark 'just by placing a rock, a red flag under a pipal tree it becomes a temple.'
10:20 am: WB SSC recruitment irregularities | Court passed order last night that data will be protected with CBI taking CRPF's help. CPRF to be deployed to protect WB School Service Commission Office & not allow entry until 1 pm today. Visuals of security at WB SSC building, in Kolkata
10:12 am: Gyanvapi mosque survey | We've not filed an affidavit yet. SC has kept the matter for hearing today. Additional developments have taken place in the meantime that have to be brought to the records of the court. So, we will seek some time from the court: Adv Vishnu Jain, in Delhi
10:10 am: We've requested our legal time there (Varanasi) to take some adjournment today as the matter is pending before SC & we need to place every document on the records. So, simultaneously 2 proceedings can't go on: Adv Vishnu Jain, representing the Hindu side in Gyanvapi mosque matter
10:07 am: As far as the application for demolition of the wall beneath the wazu khana is concerned, we will take some time. I hope the Muslim side is also seeking time to file their objections to our application: Adv Vishnu Jain, representing the Hindu side in Gyanvapi mosque matter, in SC
10:06 am: Varanasi, UP | It is a 10-12 page-long report, we will submit it before the court between 10 am-12 pm today. The further process is up to the court. The Court will examine it and then give an order: Assistant Court Commissioner Ajay Pratap Singh on Gyanvapi mosque survey report
10:03 am: He (former court-appointed Commissioner Ajay Mishra) had filed the report of commissioning he did alone on 6-7 May. Report of the commissioning done on the insides of the premises on 14, 15 & 16 May will be filed today: Adv Vishal Singh, Court-appointed spl assistant commissioner
10:00 am: This was not a row. It was a misunderstanding. Court orders were honoured. I had not submitted any application for any removal, it's on record: Advocate Vishal Singh, the Court-appointed special assistant commissioner, on removal of advocate Ajay Mishra as Court Commissioner
9:53 am: Varanasi, Uttar Pradesh | The report will be submitted before 2 pm today: Advocate Vishal Singh, the Court-appointed special assistant commissioner, in Varanasi on Gyanvapi mosque survey report
9:45 am: India reports 2,364 fresh cases, 2,582 recoveries, and 10 deaths in the last 24 hours. Total active cases are 15,419. Daily positivity rate 0.50%
9:30 am: "There's Lord Krishna in every particle of Mathura & Lord Ram in every particle of Ayodhya. Similarly, there's Lord Shiva in every particle of Kashi. He doesn't need a structure, he resides in every particle," Kangana Ranaut when asked about Shivling claim site at Gyanvapi mosque
9:15 am: Chhattisgarh | A woman complained that her husband has given her triple talaq (divorce) on phone. She married one Ishtiaq Alam of Balumat, Jharkhand in 2007 & was tortured by her husband & father-in-law for not giving birth to a child: Bhaskar Sharma, SHO Kunkuri, Jashpur
9:00 am: The price of a 14.2 kg domestic LPG cylinder increased by Rs 3.5 with effect from today. The domestic cylinder will cost Rs 1003/cylinder from today. Earlier it was Rs 999.50.
8:45 am: Parliamentary Committee on Personnel, Public Grievances, Law and Justice to hold a meeting this afternoon in Parliament premises for consideration of 'The Mediation Bill, 2021' which aims to promote and facilitate mediation, especially institutional mediation.
8:25 am: Resident Doctors of Lady Hardinge College to withdraw from all services (Routine as well as emergency) from 9 am today onwards, in view of intimidation and physical assault with on duty resident doctors
8:14 am: Today, Finland and Sweden submitted their applications for NATO membership. President Biden has welcomed those applications, and he looks forward to working with NATO Allies and with Congress on a swift accession process: US National Security Advisor Jake Sullivan
8:00 am: Kerala | Palarivattom Police registers a case against Kerala Pradesh Congress Committee President K Sudhakaran over his 'dog with broken chain' remark against CM Pinarayi Vijayan. Case registered under IPC sec 153 following the complaint of a DYFI leader Vinu Vincent.
7:45 am: Maharashtra | ED (Enforcement Directorate) has registered a money laundering case against businessman Raj Kundra in connection with the pornography case, Mumbai Police also registered a case against him in 2021.
7:37 am: Siliguri, WB | Amid #SriLankaEconomicCrisis, their tea industry, one of their major businesses, got affected. Their export earlier hampered Indian market... but current crisis proved to be beneficial for our business: Kamal Kishore Tewari, Chairman, Siliguri Tea Auction Committee
7:30 am: Rajasthan Police Constable 2022 paper leak | All papers on May 13, 14, 15, 16, were leaked. I demand a retest, for the future of 18 lakh applicants... all guilty must be arrested. TCS shouldn't conduct REET paper which is to be held in July 2022: BJP MP Kirodi Lal Meena
7:24 am: Situation is terrible. Our constituency is low-land. All the harvest has gone & people don't have a place to live. Water levels rose so much that we can't go there; routes closed. Our party workers are working with NDRF for relief to locals: Congress MLA Sashi Kanta Das
7:16 am: Due to this, she returned to her parent's home after a year & registered a complaint. Investigation is underway to determine the caste & the matter: Alok Priyadarshi, Ambedkar Nagar SP
7:10 am: UP | Case filed in Jalalpur in which the victim claimed that after she was married to a Hindu person in Azamgarh, it was later found that her husband's family adopted a Muslim modality, harassed her, & forced her to change her religion: Alok Priyadarshi, Ambedkar Nagar SP