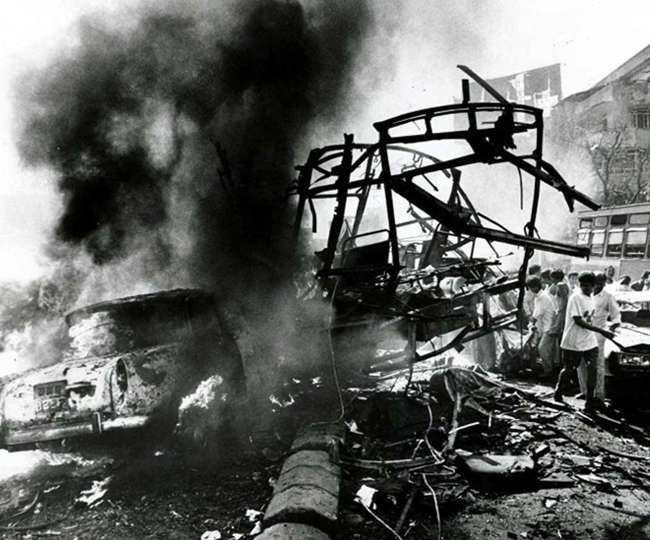 New Delhi | Jagran News Desk: Each and everything that happens around us impacts us in some way and that's why it becomes important for us to know what's happening around the world. Thus at English Jagran, we provide our readers with 360-degree coverage in all genres to give them a brief insight into what's happening around the world.
Here are the LIVE Updates of May 17:
12:25 pm: The annual rate of inflation was 15.08% (Provisional) for the month of April 2022 (Y-o-Y) as compared to 10.74% in April 2021: Govt of India
12:15 pm: "A CBI team searched my residence at Chennai and my official residence at Delhi. The team showed me an FIR in which I'm not named as an accused. Search team found nothin&seized nothing. I may point out that timing of the search is interesting," says Congress leader P Chidambara
12:08 pm: Supreme Court directs Enforcement Directorate to interrogate Trinamool Congress leader Abhishek Banerjee and his wife in Kolkata instead of Delhi, in a money-laundering probe linked to an alleged coal scam in West Bengal.
12:00 pm: 5G to contribute $450 bn to our economy. This will not only accelerate internet speed but also development. By the end of this decade, we should be able to launch 6G services, and our task force has started working on it: PM Modi at TRAI's silver jubilee celebrations
11:55 am: Till now, 2,02,385 people across 24 districts including Cachar, Charaideo, Darrang, Dhemaji, Dibrugarh, and Dima-Hasao affected by the current flood situation in the state. 7 people have lost their lives so far in floods & landslides: Assam State Disaster Management Authority
11:45 am: The Puranas clearly mention in detail about Gyanvapi Temple & a 'jyotirling' placed there. There is no doubt that the present day Gyanvapi mosque was a part of the temple complex mentioned in our scriptures: Nagendra Pandey, President, Shri Kashi Vishwanath Temple Trust Council
11:30 am: Prime Minister Narendra Modi releases a postal stamp to commemorate the silver jubilee celebrations of Telecom Regulatory Authority of India (TRAI)
11:10 am: Prime Minister Narendra Modi will release a postal stamp to commemorate the silver jubilee celebrations of Telecom Regulatory Authority of India (TRAI) via video conferencing, shortly. Union IT & Communications Minister Ashwini Vasihnaw also present among others
11:00 am: Human-wildlife conflict is rising in Chandrapur district and its adjoining areas including near Thermal power plant...which have become new habitation of tigers and leopards... It's dangerous to stay in these areas..: Bandu Dhotre, Member, Maharashtra Wildlife Advisory Board
10:57 am: Hindu Sena mentions before SC an intervention application&requests that it be taken along with appeal of the management committee of Anjuman Intezamiya Masjid,Varanasi seeking a stay on Gyanvapi mosque survey. Court tells the advocate to be present in the during the hearing today
10:40 am: Jammu | Helicopter services have resumed at Vaishno Devi, Katra. Yesterday services were suspended as a precautionary measure due to strong winds and low visibility in Trikuta hills.
10:30 am: Plea moved in Supreme Court challenging the Delhi High Court's split verdict in the matter of criminalising marital rape.
10:21 am: Karnataka | Hedgewar's speech is about who to idealise. It doesn't say anything about RSS or his own life. No one read the speech.People protesting to protest.Only opposing because Hedgewar said this:BC Nagesh, Edu min on adding RSS founder-Hedgewar's speech as lesson in textbook
10:12 am: Two active members including a Nigerian national of an international narcotic drugs syndicate arrested. A total of 6.2 Kg Heroin valued at Rs 40 crores was recovered from the arrested duo. The arrested Nigerian is the kingpin of the syndicate: Delhi Police Special Cell
10:00 am: Hindu Sena has filed a petition in the Supreme Court to intervene in the matter of a plea filed by the management committee of Anjuman Intezamiya Masjid, Varanasi seeking a stay on the Gyanvapi mosque survey.
9:45 am: Gyanvapi mosque survey | The survey report is nearly complete and we are trying to submit the report to the court in time: Advocate Vishal Singh, the Court-appointed special assistant commissioner, in Varanasi
9:25 am: Sensex rises over 320 points, currently trading at 53,287; Nifty at 15,946
9:10 am: Central Bureau of Investigation is conducting searches at multiple locations (residence and office) of Congress leader Karti Chidambaram, in connection with an ongoing case, says his office to ANI.
9:00 am: Karnataka | Social Democratic Party of India (SDPI) filed a police complaint against several people, including BJP MLAs from Kodagu district and an education institution, alleging that arms training was given at Sai Shankar Institute of Education in Ponnampet, South Kodagu.
8:45 am: Two arrested in connection with the alleged gangrape in of a 19-year-old married woman in Dharavi: Mumbai Police
8:35 am: Dharavi, Mumbai| 19-year-old married woman was gang-raped at knifepoint early morning inside her house by 2 accused. Faces were covered to hide identity. The victim says, accused recorded a video. We suspect they hail from the same area. CCTVs are being checked: Dharavi Police
8:26 am: Some people had placed an idol of Lord Hanuman near a dargah which lead to a clash b/w two groups in the old Kachari area. During the clash, some persons pelted stones damaging 3-4 motorcycles,but no persons were injured. Adequate police force deployed,said SP Neemuch last night.
8:22 am: Madhya Pradesh | After a dispute between two parties, prohibitory orders under section 144 implemented in Neemuch.
8:10 am: During survey of #Gyanvapi mosque y'day, we found a large 'Shivling' inside 'wazukhana'at the mosque. Immediately, we moved an application in court to secure this important piece of evidence. Court ordered to seal 'wazukhana':Lawyer Vishnu Jain, representing the Hindu side
7:50 am: This is a proud moment for me personally & the cricket fraternity in Jamaica. The Jamaica Cricket Association is happy about this gift of 100 cricket kits, and it coming from India means a lot to us: Wilford Billy Heaven, President of the Jamaica Cricket Association
7:35 am: Sri Lankan PM Ranil Wickremesinghe informed last night that only a day's petrol stock is left in the country; added, "We managed to bring in a diesel shipment y'day. 2 more diesel shipments under the Indian credit line due on 18/5 & 1/6. 2 petrol shipments due on 18/5 and 29/5.
7:30 am: Another consignment of wheat as humanitarian assistance from the Government of India was dispatched for Afghanistan via the Attari-Wagah border yesterday, May 16
7:24 am: Under Secy for Civilian Security, Democracy & Human Rights & US Special Coordinator for Tibetan Issues, Uzra Zeya, to visit India & Nepal between May 17-22, to deepen cooperation on human rights & democratic governance goals & to advance humanitarian priorities: US Dept of State
7:16 am: Uttar Pradesh Chief Minister Yogi Adityanath presented an idol of Lord Krishna to Prime Minister Narendra Modi, during the latter's visit yesterday: CMO
7:10 am: A massive fire broke out in the Niaka, Panjgrain & Ghambir Mughlan forest areas, late last night. Fire tenders and forest officials are present at the spot. Fire fighting operation underway: Fire & Emergency Services, Rajouri