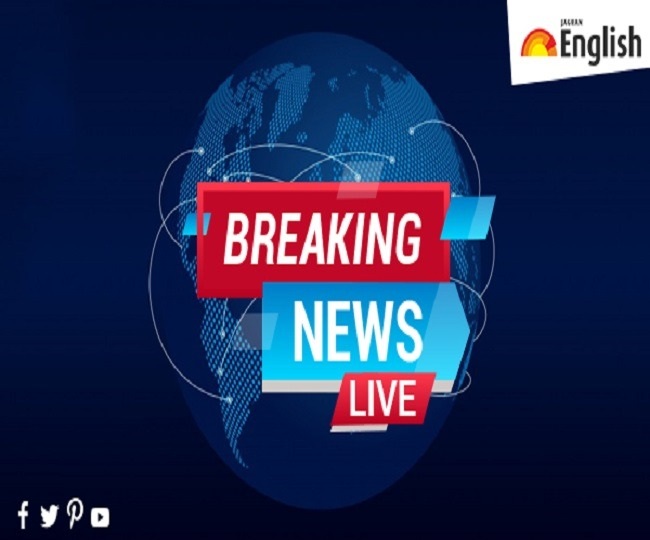 New Delhi | Jagran News Desk: Each and everything that happens around us impacts us in some way and that's why it becomes important for us to know what's happening around the world. Thus at English Jagran, we provide our readers with 360-degree coverage in all genres to give them a brief insight into what's happening around the world.
Here are the LIVE Updates of May 14:
11:45 am: National Investigation Agency early this morning conducted raids at four locations in Jammu and Kashmir in The Resistance Front (TRF) case, says the agency
11:33 am: Delhi government has ordered a magisterial enquiry into the incident. Families of the deceased will be given Rs 10 lakhs compensation while the injured will be given Rs 50,000 compensation: CM Arvind Kejriwal
11:25 am: CM Arvind Kejriwal along with Deputy CM Manish Sisodia reach the spot where a massive fire broke out yesterday in a 3-storey commercial building near Mundka metro station
11:15 am: 31 pilgrims die due to 'mountain sickness, other health causes' since Char Dham Yatra commencement
10:50 am: An Indian fishing boat, Al Kirmani has been apprehended by Pakistan Maritime Security Agency with eight crew members near the maritime boundary with Pakistan late last night. Reports about firing by Pakistani agencies on Indian fishermen are being ascertained: Government sources
10:35 am: Police force has been sent. Criminals will not be spared at any cost, action against them will be exemplary. The sacrifices of all three Police personnel - Rajkumar Jatav, Niraj Bhargav and Santram - will not go to waste. I respect their sacrifice: Madhya Pradesh CM SS Chouhan
10:26 am: Our Police personnel sacrificed themselves while facing poachers. Exemplary action against criminals will be taken. They've almost been identified. Investigation is going on. One body recovered in a nearby village, he died of bullets: MP CM on 3 Police personnel shot dead in Guna
10:15 am: Our leaders Arun Singh, BL Santhosh, BS Yediyurappa, Sadananda Gowda, Jagadish Shettar & others will participate in the core committee meeting & mainly discuss Rajya Sabha, MLC elections, & other important issues like the present political situation: Karnataka CM Basavaraj Bommai
9:55 am: Madhya Pradesh | A meeting, over the killing of three Police personnel in Guna, begins at CM's residence in Bhopal. State Home Minister Narottam Mishra, Chief Secretary, ADG & other senior officials also present in the meeting. Officers from Guna joining via video conferencing.
9:40 am: Delhi's Mundka fire | Rescue mission is on. NDRF is checking if there are more bodies. 27 bodies recovered so far,25 of them haven't been identified. Two will be identified. Forensic team will check DNA samples. 27-28 missing complaints have come in: DCP Outer Dist, Sameer Sharma
9:26 am: India reports 2,858 fresh cases, 3,355 recoveries, and 11 deaths in the last 24 hours. Total active cases are 18,096. Daily positivity rate (0.59%)
9:15 am: Bihar | An under-construction embankment on Lakhandei river in Sitamarhi district caved in soon after CM Nitish Kumar left following the inspection of the project. "The moment CM left, embankment broke down. Now we're wary of river water entering our village" said a villager
9:10 am: Bihar | CM Nitish Kumar visited construction site & inspected ongoing rejuvenation work of river. The project will be benefitting nearby villages with water facilities. There's lots of water due to rainfall in upper reaches of river in Nepal: Manesh Kumar Meena, DM, Sitamarhi
8:50 am: Delhi's Mundka fire:FIR registered u/s IPC 304 (culpable homicide not amounting to murder),308 (attempt to commit culpable homicide),120 (concealing design to commit offence punishable with imprisonment),34 (acts done by several persons in furtherance of common intention)
8:34 am: Maharashtra | People in villages of Chandrapur district dig pits to collect water as they face water scarcity "We're living here for last 60 yrs but dearth of water remains same. Often water in pits is dirty. Politicians promise to provide water but it's yet to happen" they say
8:20 am: Nagesh,who tried to kill a woman by throwing acid on her, was arrested last evening by K'taka Police with TN Police's support. Case will be heard in fast-track court, severe punishment will be given.I hope it brings some relief to family of victim who's under treatment: K'taka HM
8:10 am: There is a robust arrangement to ensure that the people don't face any inconvenience, the darshan takes place well and everything goes on well: DCP Kashi Zone RS Gautam on security for Gyanvapi mosque survey in Varanasi, UP
8:00 am: Gyanvapi mosque survey | Police personnel deployed in the area around the mosque in Varanasi, UP. Videography survey to begin shortly. "Today we'll enter the underground cell and begin videography. We will go in by 8 am," says Adv Shivam Gaur, representing petitioner Rakhi Singh.
7:35 am: Jammu & Kashmir | BSF troops spotted a drone at around 4:45 am near International Border in Arnia Sector of RS Pura, 7 to 8 rounds of bullets were fired and drone went back to Pakistan side: Border Security Force
7:30 am: Congress leader Rahul Gandhi to meet party's General Secretaries, State Incharges, PCC Chiefs and CLP leaders later this morning at party's Chintan Shivir in Udaipur, Rajasthan.
7:24 am: Madhya Pradesh | 3 Police personnel including SI of Aron police station, head constable and constable were shot dead by poachers in the forest under the limits of Aron PS in Guna. The police team was attacked by the poachers: SP Guna Rajeev Mishra
7:16 am: Delhi Mundka Fire | Morning visuals from the spot where a massive fire broke out in a building yesterday, May 13. "27 people died and 12 got injured in the fire incident," said DCP Sameer Sharma, Outer District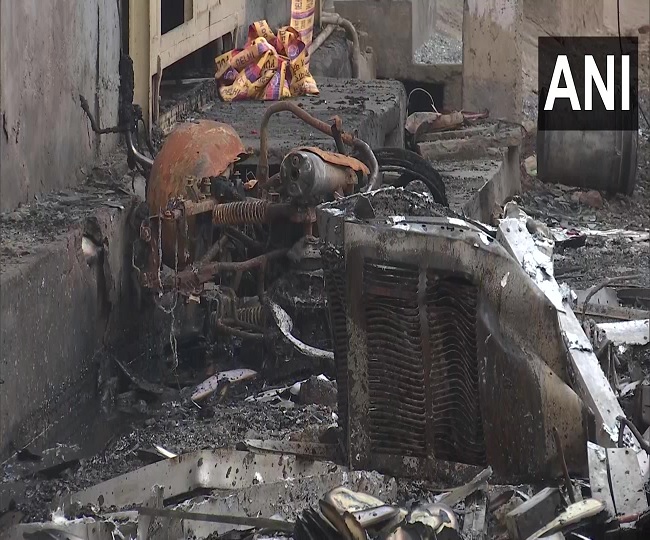 7:10 am: North Korea reports 21 more deaths from 'fever' amid Covid outbreak, reports AFP News Agency quoting state media