Updated: Wed, 11 May 2022 05:19 PM IST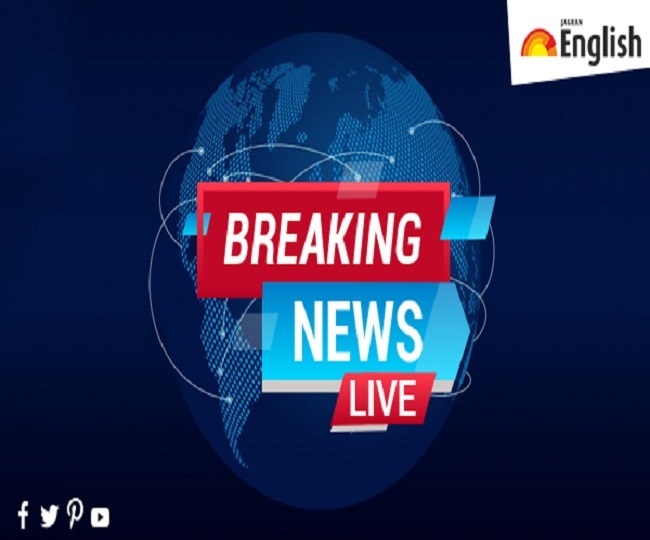 New Delhi | Jagran News Desk: Each and everything that happens around us impacts us in some way and that's why it becomes important for us to know what's happening around the world. Thus at English Jagran, we provide our readers with 360-degree coverage in all genres to give them a brief insight into what's happening around the world.
Here are the Highlights of May 11:
1:00 pm: COVID19 cases are rising in Punjab, UP & Delhi. I spoke with their Health Ministers. They said cases are rising but there's only mild symptoms & people are recovering in home isolation. In Maharashtra, cases are rising but not rapidly, so no need to panic: Maharashtra Health Min
12:45 pm: There is an active Look Out Circular against her in connection with a Rs 200 crore extortion case involving conman Sukesh, which led to brief detention at Mumbai International Airport last year
12:30 pm: Actress Jacqueline Fernandez has moved an application in a Delhi court seeking permission to travel abroad for 15 days, for IIFA Awards in Abu Dhabi. She has also sought the court's permission to travel to Abu Dhabi, France and Nepal.
12:15 pm: Today we are dedicating 10 'Karyalaye' to Rajasthan with foundation laying being done in Dausa, Pratapgarh, Churu...I'm calling them 'Karyalaye' instead of offices because the office opens at 10 am and shuts at 5 pm while a 'Karyalaye' remains open 24 hours 365 days: BJP chief JP Nadda.
12:00 pm: There will be a CWC meeting to discuss and finalise discussion/declaration on the reports submitted by the Committees to Congress interim president Sonia Gandhi on the last day of Chintan Shivir on May 15th.
11:45 am: Andhra | Cyclone is going to hit b/w Vishakapatnam & Kakinada. Heavy rains expected. Wind speeds can go upto 80kmph. People in low-lying areas alerted. All advised to not go to sea. Control room set up in collectorate, RTO offices&mandal offices: DC Ranjith Bhasha, Krishna dist
11:20 am: Delhi | An anti-encroachment drive is being carried out in Dwarka Sector 3.
11:00 am: Delhi | Vice President M Venkaiah Naidu launches 'Modi@20: Dreams Meet Delivery' book in the presence of Union Home Minister Amit Shah and EAM Dr S Jaishankar
10:40 am: Delhi | PM Modi didn't even have experience in running panchayat when he was made a CM to run an earthquake-marred state. Despite that, he won continuously & ran the state quite efficiently: Union HM Amit Shah during launch of book 'Modi@20' by Vice President M.Venkaiah Naidu
10:30 am: Delhi | Khalistan flags were put outside Himachal Pradesh Vidhan Sabha (at Dharamshala). One out of the two people who did that has been arrested just a few hours ago: Himachal Pradesh CM Jairam Thakur
10:15 am: Rajasthan | When we open newspapers, we see incidents of Karauli, Jodhpur...the day when people in Jodhpur were on roads, Gehlot Sahab (CM Ashok Gehlot) was celebrating his birthday. When Rome was burning, Nero was playing flute: BJP chief JP Nadda in Suratgarh, yesterday
10:00 am: India reports 2,897 fresh cases, 2,986 recoveries, and 54 deaths in the last 24 hours. Total active cases 19,494. Daily positivity rate at 0.61%
9:45 am: Enforcement Directorate has summoned Jharkhand mining secretary Pooja Singhal for questioning today in Ranchi in connection with a money-laundering probe linked to alleged embezzlement of MGNREGA funds and other charges. Yesterday Singhal was questioned for around 9 hrs: Sources
9:30 am: Air India is yet to decide and convey about their flight operations. SpiceJet Kolkata-Visakhapatnam-Kolkata stands cancelled, they will take a call on Hyderabad flight by post 2 pm: K Srinivasa Rao, Airport Director Visakhapatnam, Andhra Pradesh
9:20 am: Revised status of today's flight ops in view of #CycloneAsani - All IndiGo flights (22 Arrivals plus 22 Departures ) stand cancelled. Air Asia cancelled one flight from Bengaluru & one from Delhi, decision about evening flights awaited: K Srinivasa Rao, Airport Dir, Visakhapatnam
9:14 am: Rajasthan: FIR registered in connection with the incident where a man was stabbed to death in Kotwali Police Station area of Bhilwara last night
9:10 am: May 9th Mohali blast: A Delhi Police Special Cell team reaches Mohali. The team is there to understand how was the Intelligence Department building of Punjab Police targeted with the use of RPG. The Spl Cell had made several revelations on ISI-Khalistan network in past
9:00 am: Bihar | Fire breaks out in Visvesvaraya Bhavan in Patna. Fire tenders at the spot. No casualties reported so far. The fire is under control and has been completely doused. It broke out on the third floor of the building. The cause of the fire is yet to be ascertained: Fire Official at the spot
8:50 am: On National Technology Day, Prime Minister Narendra Modi expresses gratitude to scientists and their efforts that led to the successful Pokhran tests in 1998.
8:40 am: Madhya Pradesh Minister Inder Singh Parmar's daughter-in-law was found hanging at their residence in Shajapur. The body is being sent for postmortem this morning. Details awaited.
8:30 am: Board of Intermediate Education, Andhra Pradesh postpones examinations slated for today, 11th May to 25th May. Rest of the examination schedule from 12th May remains unchanged. The examination centre venues and the timings of the examination unchanged
8:20 am: Andhra Pradesh | Traffic movement on Kakinada - Uppada Beach Road closed in wake of #CycloneAsani. Police say, "Pitch road is damaged, we put up 2 check-posts in our limits to control vehicular movement. Roads are getting damaged. We're stopping everybody from taking this route"
8:10 am: Rajasthan | "Internet services in Bhilwara to remain suspended till 6 am on Thursday, 12th May," says Ashish Modi, Bhilwara District Collector. This comes in the wake of tensions in the area after a man was allegedly stabbed to death here last night.
7:45 am: Prime Minister Narendra Modi on Tuesday attended Defence Investiture Ceremony at Rashtrapati Bhavan in New Delhi. In the ceremony, Gallantry Awards and Distinguished Service, Decorations were conferred.
In a tweet, the Prime Minister said. "Attended the ceremony in which Gallantry Awards and Distinguished Service Decorations were conferred."
7:36 am: Andhra Pradesh: Sea turns turbulent in Kakinada, strong winds blow due to #CycloneAsani. IMD says that the cyclone is very likely to move nearly northwestwards for the next few hours & reach Westcentral Bay of Bengal close to the Andhra Pradesh coast.
7:27 am: It's very likely to move nearly northwestwards for next few hours & reach Westcentral Bay of Bengal close to Andhra Pradesh coast. Thereafter, it's very likely to recurve slowly north-northeastwards, move along Machilipatnam, Narsapur, Yanam, Kakinada, Tuni & Visakhapatnam coasts: IMD
7:22 am: And emerge into westcentral Bay of Bengal off North Andhra Pradesh coasts by today evening. Then it is likely to move northeastwards towards northwest Bay of Bengal. It is likely to weaken gradually into a depression by 12th May morning: IMD
7:16 am: Senior Congress leader and former Union Minister Pandit Sukh Ram passes away at the age of 95, says his son Anil Sharma. He was admitted to the AIIMS, New Delhi and was undergoing treatment for brain stroke
7:10 am: India contributed $800,000 for continuing to promote Hindi at UN. Amb/Dy Permanent Rep R Ravindra handed over cheque for Hindi at UN project launched by India in 2018 to disseminate info on UN to Hindi-speaking population across the world: Permanent Mission of India to the UN, NY
Posted By: Talibuddin Khan