Updated: Sun, 01 May 2022 03:51 PM IST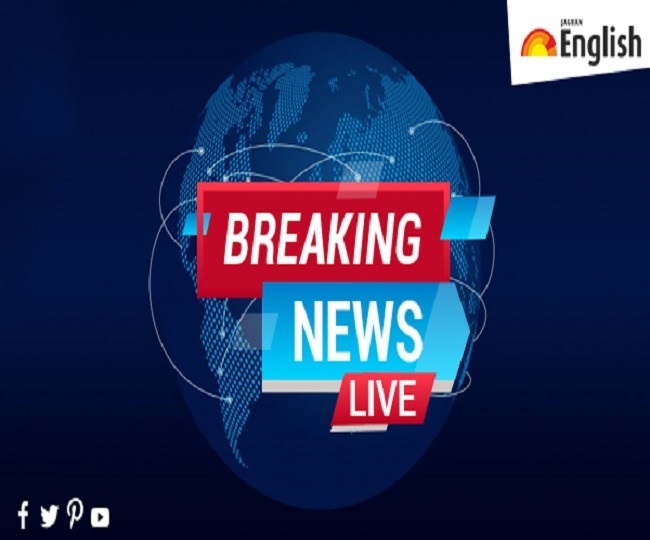 New Delhi | Jagran News Desk: Each and everything that happens around us impacts us in some way and that's why it becomes important for us to know what's happening around the world. Thus at English Jagran, we provide our readers with 360-degree coverage in all genres to give them a brief insight into what's happening around the world.
Here are the highlights the day:
15:07 hours: Also Read - Jagran Trending: Difference between New and Old Tax regimes and how to switch between the two
14:42 hours: The ongoing conflict has brought out that the conventional wars are there to stay and are still relevant. We need to continue to focus on our capability development to fight a conventional war, says Army chief General Manoj Pande.
We need to rely on our indigenous weapon systems and equipment and develop that capacity. To that extent, we're aligned with self-reliance and Make In India initiatives, he adds.
14:21 hours: As far as the situation with Pakistan is concerned, the DGMOs arrived at an understanding a year ago that helped us in improving the situation for the civilian population on the ground on both sides of the LoC, says Army chief General Manoj Pande.
However, I must admit that in terms of reduction in terrorist infrastructure and terrorist training camps, neither is there any evidence nor is there any signs of that happening, he adds.
14:05 hours: The process of talks between India and China is ongoing. We believe this is the way forward. We are confident that as we continue to talk with the other side we will find a resolution to the ongoing issues, says Army chief General Manoj Pande.
In terms of our preparedness levels, we have inducted additional equipment and troops in those areas, as well as infrastructure. Our focus has also been on infrastructure development to match logistic and operation requirements, he adds.
14:00 hours: The situation at the LAC is normal. The unilateral and provocative actions by our adversary to change the status quo by force, I feel have been adequately responded to, says Army chief General Manoj Pande.
Our troops are holding important physical positions. We are very clear that we will not permit any change in the status quo and any loss of territory, he adds.
13:39 hours: A cyclonic circulation is likely to form over South Andaman Sea and neighbourhood around May 4. Under its influence, a Low-Pressure area is likely to form over the same region around May 6. It's likely to become more marked during subsequent 24 hours, says IMD.
13:30 hours: GST Revenue collection for April 2022 highest ever at Rs 1.68 lakh crore. Gross GST collection in April 2022 is all-time high, Rs 25,000 crore more that the next highest collection of Rs. 1,42,095 crore, just last month, says Union Finance Ministry.
12:41 hours: It would not be correct to comment on these countries' position on Ukraine. We've always maintained that there should cessation of hostilities in Ukraine and that there should be a dialogue, says Foreign Secretary Vinay Kwatra on India's position to European countries on Ukraine crisis.
PM Modi will exchange India's perspectives on Ukraine during his visit to Germany, France and Denmark, he adds.
12:29 hours: On May 4, PM will participate in the 2nd India-Nordic Summit along with PMs of Denmark, Iceland, Finland, Sweden and Norway. Prior to the Summit, PM will hold bilateral meetings with the PMs of Norway, Sweden, Iceland and Finland, says Foreign Secretary Vinay Kwatra.
Like in Germany, in Denmark too, PM Modi will interact with the Indian diaspora during a community event, he adds.
12:23 hours: The Prime Minister will be leaving on a visit to Germany, Denmark and France for bilateral as well as multilateral engagements. PM's 3-day, 3-nation visit has intense schedule with a substantial and comprehensive agenda, says Foreign Secretary Vinay Kwatra says.
On May 3, PM Modi will travel to Copenhagen. This will be PM's first visit to Denmark but his third summit-level interaction with the Danish PM and discussions will focus on bilateral issues and issues of global and regional interest, he adds.
11:39 hours: Vinay Kwatra assumes charge as Foreign Secretary.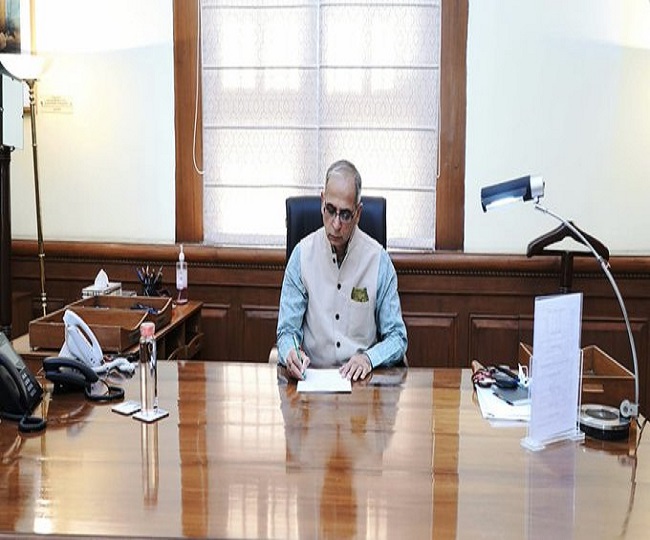 11:07 hours: If COVID-19 cases continue to rise, then we will have to make the wearing of masks compulsory. Our aim is to speed up vaccination and will take all possible steps to ensure the vaccination of children, Maharashtra Health Minister Rajesh Tope says.
10:35 hours: The geopolitical situation is changing rapidly, and we've many challenges,it's Indian Army's duty to remain ready to tackle any challenges in coordination with all sister Services. My endeavour will be to take forward the work done by my predecessors, says Army Chief General Manoj Pande.
10:29 hours: All officers of the Indian Army from its different arms and services get an equal opportunity for career and professional growth. In senior leadership positions, all officers are trained and oriented on all aspects of warfighting, says Army chief General Manoj Pande.
It's a matter of pride for me that I have been given the leadership of the Indian Army. Indian Army had a glorious past that maintained the security and integrity of the nation. In the same way, it contributed towards nation-building, he adds.
10:15 hours: My foremost priority will be to ensure high standards of operational preparedness to face the current, contemporary and future challenges across the entire spectrum of conflict, says Army chief General Manoj Pande.
In terms of capability development and Force modernisation, my effort will be to leverage new technologies through process of indigenisation and 'Aatmanirbharta', he adds.
9:42 hours: Chief of the Army Staff General Manoj Pande receives Guard of Honour at South Block Lawns in Delhi.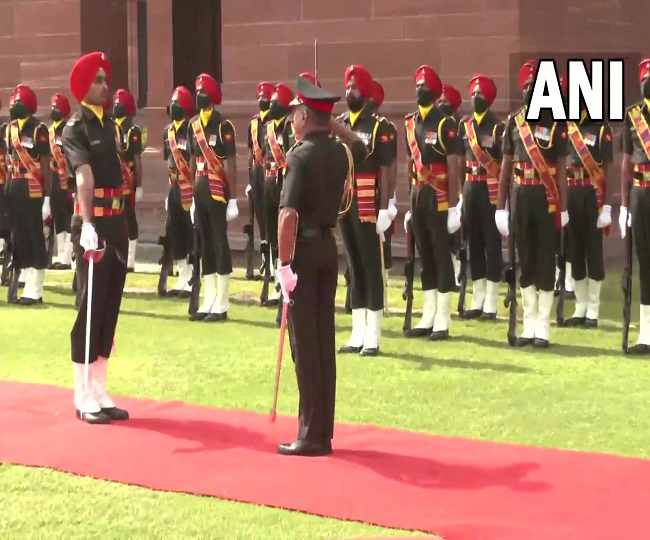 9:30 hours: BREAKING: India reports 3,324 new COVID-19 cases and 40 deaths in the last 24 hours, according to Union Health Ministry.
9:04 hours: On this Maharashtra Day, we still regret that several Marathi-speaking villages at state border including Belgaum, Nipai and Karwar couldn't be part of our state yet. I assure you we'll keep supporting the fight by the people of these villages to become a part of Maharashtra, says state Deputy Chief Minister Ajit Pawar.
8:45 hours: Just In: The price of a 19-kg commercial LPG cylinder has been hiked to Rs 2,355.50 from Rs 2253. A 5kg LPG cylinder, meanwhile, is priced at Rs 655 now, reports ANI.
8:05 hours: Congress is afraid of Scindia ji. Congress is in panic. Congress leader Kamal Nath hatched a conspiracy to defeat Scindia ji (in 2019 Lok Sabha polls) because he was a big challenge to Nath, said Madhya Pradesh Minister OPS Bhadoria on Saturday.
7:40 hours: The world is facing coal crisis due to COVID-19, however, M directed to provide 24-hour power supply in district headquarters. In villages, 15-hour power supply will be provided, Uttar Pradesh Minister Laxmi Narayan Chaudhary said on Saturday.
7:25 hours: Farmer unions under banner of SKM will visit Lakhimpur Kheri (in UP) on May 5 to ensure justice for farmers who were killed there last year, says BKU (Punjab) General Secretary Harinder Singh Lakhowal.
Farmer leaders will depart from Punjab on May 4 and will join other farmers from Rajasthan, UP and Haryana on the way to Lakhimpur Kheri, he adds.
Posted By: Aalok Sensharma