Updated: Fri, 29 Apr 2022 02:39 PM IST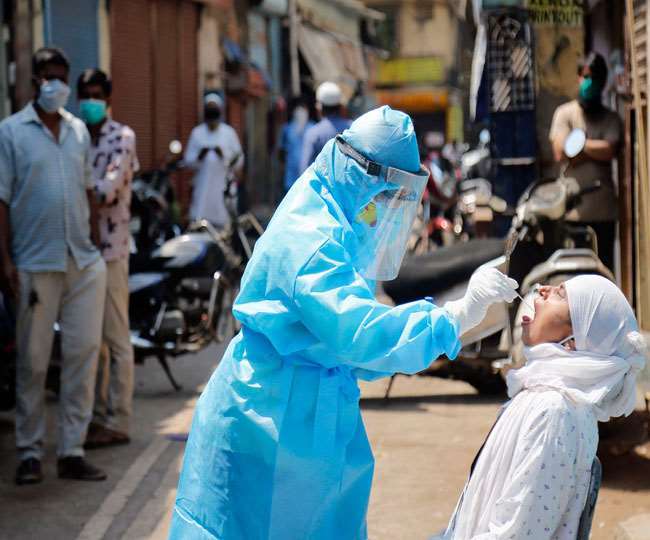 New Delhi | Jagran News Desk: Each and everything that happens around us impacts us in some way and that's why it becomes important for us to know what's happening around the world. Thus at English Jagran, we provide our readers with 360-degree coverage in all genres to give them a brief insight into what's happening around the world.
Here are the Highlights of April 29:
2.35 pm: 11 more positive cases were reported today in IIT Madras. Total positive cases 182 now: Tamil Nadu Health Secretary, Dr J Radhakrishnan.
12.25 pm: Prime Minister Narendra Modi inaugurates the Global Patidar Business Summit. The Summit is organized every two years. The first two Summits were held in Gandhinagar in 2018 and 2020, and the current Summit is now being held in Surat.
Speaking at the Global Patidar Business Summit. https://t.co/S2KDxpYTSJ

— Narendra Modi (@narendramodi) April 29, 2022
12:10 pm: Prime Minister Narendra Modi to shortly inaugurate the Global Patidar Business Summit (GPBS), being organized by Sardardham, via video conferencing.
11:45 am: If electricity is being produced, & we keep getting it, there's no issue. But if power plant shuts down it'll be problematic (in Delhi)...There's coal shortage in country, should've 21-day coal backup,but at many power plants coal left for less than a day:Delhi Min Satyendar Jain
11:30 am: Sessions court agrees to hear the bail applications of MP Navneet Rana and her husband Ravi Rana tomorrow, April 30 at 2.45 pm
11:10 am: Matoshree-Hanuman Chalisa row | The court will fix the date for bail hearing of MP Navneet Rana and her husband Ravi Rana today. Police had strongly objected to their bail: Pradeep Gharat, Public Prosecutor
11:00 am: I am glad that Semi-con India Conference is being held in our country. Semiconductors play a vital role. It's our collective aim to establish India as one of the key partners in the global semiconductors supply chain: PM Modi
10:50 am: I see 6 regions for India being an attractive investment destination for semi conductor technology...We want to work in this direction based on the principle of high technology, high quality, and high reliability: PM Modi
10:40 am: Matoshree-Hanuman Chalisa row | Advocate Abad Ponda is appearing for MP Navneet Rana and her husband Ravi Rana before the sessions court for their bail plea. Hearing begins
10:30 am: PM Modi to host a Sikh delegation at his residence and address a gathering at around 5:30, this evening.
10:20 am: Maharashtra govt said that court order to be followed regarding loudspeakers. State Home min called all parties for the meeting but BJP opposed it. It means you want to do politics & want to create disturbance on the matter of loudspeakers in the state: Shiv Sena's Sanjay Raut
10:14 am: A 54-year-old woman sustained a bullet injury in a firing incident that took place at a wedding ceremony in Matangi Bhawan, Chattarpur Mandir, yesterday, April 28 A case u/s 307 IPC & 25/27 Arms Act PS Mehrauli has been registered. Probe underway: Delhi Police
10:00 am: Two more arrested in connection with a case involving NCB Delhi zone which seized 50 kg high-quality heroin, 47 kg suspected narcotics and other incriminating materials: NCB
9:45 am: Mulund, Mumbai | During the raid at a video parlour, a 57-yr-old customer faced medical issues & was hospitalized by us immediately. He was declared dead at hospital. No assault happened, even the family did not allege so. Case regd under ADR. Probe on: Prashant Kadam, DCP
9:30 am: Patna | There is a shortage of around 1000 MW but this will be solved in a day or two. Talks also happened with the Central govt: Bihar Power Minister, Bijendra Prasad Yadav
9:24 am: Punjab | One bus conductor died after 3 buses were gutted in a fire that broke last night at around 10.30 pm at a bus stand in Bathinda
9:15 am: COVID-19 | India reports 3,377 fresh cases, 2,496 recoveries and 60 deaths in the last 24 hours. Active cases 17,801
9:00 am: Anyone who wants to compete with our party will have to toil for 50-60 years.Our ideology is gaining global recognition...BJP is a party that moves in the right direction with the right ideology,& a party that will take the country forward:BJP chief JP Nadda in Ahmedabad, Gujarat
8:50 am: Maharashtra | Enforcement Directorate has summoned Shiv Sena leader Bhavana Gawali on May 5th, in an alleged money laundering case. Earlier also, ED had summoned her 3 times but she did not appear for the investigation.
8:40 am: Uttar Pradesh | We've arrested 7 people for throwing objectionable material outside the mosque. 11 people were involved in the incident. We'll arrest the others soon. Action under the Gangsters Act&NSA will also be initiated against them: SP Ayodhya, Shailesh Kumar Pandey
8:34 am: Himveers of Indo-Tibetan Border Police (ITBP) participate in a Yoga session at 15,000 feet in snow conditions in Uttarakhand Himalayas under the aegis of the forthcoming International Day of Yoga 2022.
8:22 am: Leaders of Japan, India, US and Australia to meet at the Quad meet which is likely to be held on May 24 in Tokyo, Japan.
8:10 am: Maharashtra | Compressed Natural Gas (CNG) price in Pune city increased by Rs 2.20. It will cost Rs 77.20 per kg from today: Ali Daruwala, Spokesperson, All India Petrol Dealers Association
7:48 am: There have been media reports purportedly quoting a communication from MEA to Dr VK Paul, Member, NITI Aayog. It appears that this refers to an internal document circulated to members of the Empowered Group-5, which comprehensively looks at all issues related to Vaccines: Sources
7:40 am: Selective parts of the communication have been highlighted out of context to portray an incorrect picture. The note only lists several issues in a factual manner for consideration of Empowered Group&doesn't indicate MEA's position/comment on any issue under consideration: Sources
7:30 am: Locals continue to bear the brunt of the fumes from the fire, which broke out at the Bhalswa landfill site in Delhi on 26th April. Some parts of the landfill are still burning.
#WATCH | Locals continue to bear the brunt of the fumes from the fire, which broke out at the Bhalswa landfill site in Delhi on 26th April. Some parts of the landfill are still burning. pic.twitter.com/cRCif2jeyG

— ANI (@ANI) April 29, 2022
7:21 am: A fire broke out on Thursday in the forest belt of Reasi district in Jammu and Kashmir which resulted in the destruction of trees and other forest materials.
#WATCH | A fire broke out on Thursday in the forest belt of Reasi district in Jammu and Kashmir which resulted in the destruction of trees and other forest materials. pic.twitter.com/Nl3zo5Lmlp

— ANI (@ANI) April 28, 2022
7:12 am: PM Modi to inaugurate Global Patidar Business Summit today
Posted By: Talibuddin Khan