Breaking News Latest Updates Highlights of September 8
Catch all the LIVE Updates here
Updated: Wed, 08 Sep 2021 05:09 PM IST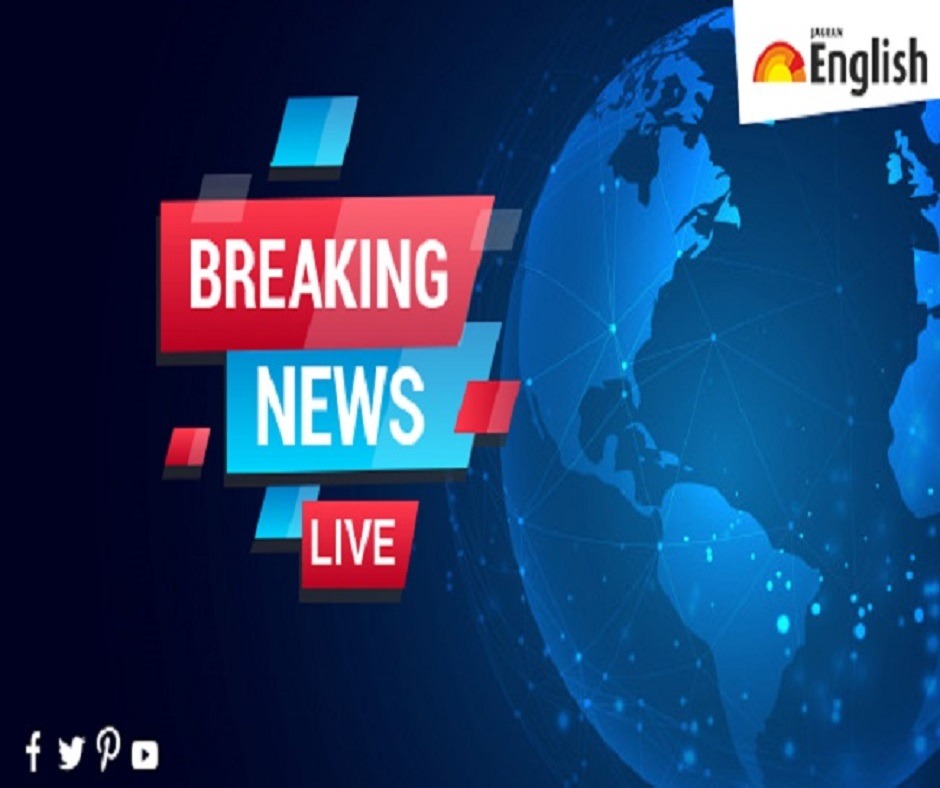 New Delhi | Jagran News Desk: Each and everything that happens around us impacts in some way and that's why it becomes important for us to know what's happening around the world. Thus at English Jagran, we provide our readers with 360-degree coverage in all genres to give them a brief insight into what's happening around the world.
Nearly 7% of patients admitted with Covid-19 have developed a mental health issue- depression, anxiety, psychosis, post-traumatic stress disorder that required expert intervention, a study by the civic-run SevenHills Hospital has revealed. Doctors in New South Wales.
Here are the Highlights of September 8:
9:20 am: "Bomb explosions outside the residence of Member of Parliament Arjun Singh this morning is worrisome," tweets West Bengal Governor Jagdeep Dhankhar
9:00 am: Gangavaram Port in Visakhapatnam on Tuesday said it has logged multiple records in handling of various cargo commodities. The port discharged 26,885 MT of fertilizer within 24 hours by using the MHCs (mobile harbour cranes) surpassing its earlier record of 16,690 MT.
8:30 am: Haryana | Farmers continue sit-in protest at Mini Secretariat in Karnal. Farmers held a march & gheraoed mini secretariat yesterday after district admin refused to compensate injured protesters & to take action against admin officials over lathi-charge on farmers on Aug 28
8:00 am: Taliban takeover of Afghanistan has affected Ludhiana sewing machine industry We're witnessing a dip of around 40%. It is expected that exports worth Rs 100-150 cr will be disrupted due to present circumstances:Jagbir Singh Sokhi, president, Sewing Machine Development Club
7:40 am: Odisha Chief Minister Naveen Patnaik Tuesday cautioned people that the government may be forced to reimpose lockdown if COVID-19 guidelines are not followed. Patnaik said this while reviewing the coronavirus situation of the state and its preparedness for tackling the possible third wave of the pandemic
7:35 am: The COVID-19 death toll in Uttar Pradesh stood at 22,863 with no fresh fatalities in the state due to the infection whose count rose to 17,09,479 with 22 new cases.
7:30 am: J&K | Cyclist Adil Teli created a Guinness Book of World Record for the fastest Kashmir to Kanyakumari journey on cycle. "I started my journey on March 22. I trained in Amritsar, Punjab for 6 months before the ride. I used to train rigorously there for this record,"he said
7:20 am: China has real problem with Taliban. So they're going to try to work out some arrangement with Taliban, I'm sure. As does Pakistan, as does Russia, as does Iran. They're all trying to figure out what do they do now:US Pres when asked if he is worried that China would fund Taliban
7:10 am: Madhya Pradesh's 1st kidney transplant in govt hospital conducted at Hamidia Hospital in Bhopal on Tuesday. For the 1st time, we've done a kidney transplant in a govt hospital. I congratulate the team of doctors on the successful transplant: Medical Education Min Vishvas Sarang
Posted By: Talibuddin Khan