Breaking News Latest Update Highlights of September 7
Catch all the LIVE Updates here
Updated: Tue, 07 Sep 2021 06:06 PM IST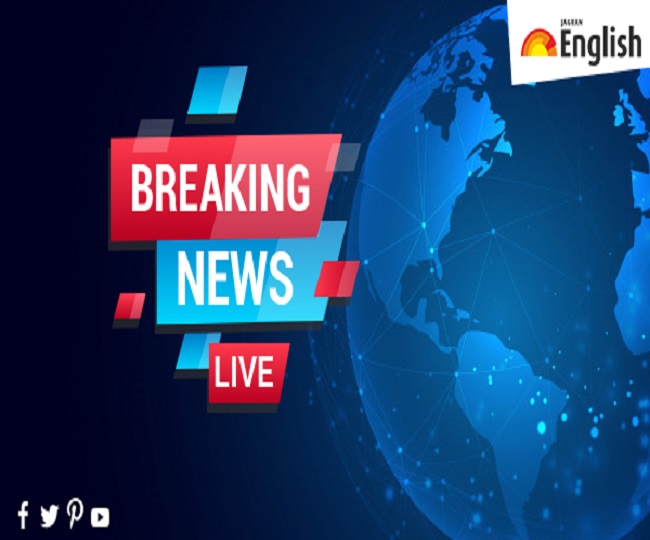 New Delhi | Jagran News Desk: Each and everything that happens around us impacts in some way and that's why it becomes important for us to know what's happening around the world. Thus at English Jagran, we provide our readers with 360-degree coverage in all genres to give them a brief insight into what's happening around the world.
Here are the highlights of September 7:
12:22 pm: GOI expresses concern for the rights of Afghan people but wilfully denies the same to Kashmiris. Ive been placed under house arrest today because according to admin the situation is far from normal in Kashmir. This exposes their fake claims of normalcy, tweets PDP Chief Mehbooba Mufti.
12:15 pm: I feel (Gurnam) Chaduni took extortion money from Congress to create continuous chaos in Haryana. They will continue this until some innocent farmers die. Some Haryana farmers have understood that it isn't about farmers but is political: Haryana Agriculture Minister JP Dalal
12:00 pm: Delhi | Bangladesh I&B Minister Dr Hasan Mahmud meets Union Minister Anurag Thakur at his residence. "Bangladesh & India share historic ties. Bangladesh is celebrating 50 years of liberation & India is also celebrating 75 years of independence," says Thakur
11:48 am: I have instructed experts to study in detail about Nipah virus and give their suggestions on how to tackle it: Karnataka CM Basavaraj Bommai in Bengaluru
11:35 am: India's National Security Advisor (NSA) Ajit Doval and Russia's NSA Nikolai Patrushev to meet tomorrow in Delhi
11:28 am: Supreme Court adjourns for September 13 the hearing in petitions seeking court-monitored probe into the reports of government allegedly using Israeli software Pegasus
11:25 am: Supreme Court refuses to grant an early hearing of a plea seeking reopening of the Baidyanath Jyotirlinga temple in Jharkhand
11:22 am: Pornography case | Bombay High Court dismisses anticipatory bail plea of TV actress Gehana Vasisth. Her lawyer says they will move to Supreme Court Vasisth was arrested by Property Cell of Crime Branch Mumbai for her alleged role in shooting, uploading p*rn videos on a website
11:18 am: I have asked all the Olympians & Paralympians to visit 75 schools to mark Azadi Ka Amrit Mahotsav. I urge you all to get in touch with them. They will meet the students of the schools. These sportspersons might encourage students to pursue sports in the future: PM Narendra Modi
11:13 am: Education should not only be inclusive but also be equitable. Talking books & audiobooks are part of education system now. A dictionary for Indian Sign language has been formed. For 1st time in the country, Indian Sign language is being included as a subject in curriculum:PM Modi
11:07 am: The state administration has made all arrangements (for Kisan Mahapanchayat). No one will be allowed to take the law into their hands. We appeal to our farmer brothers to peacefully conduct their public meeting: Haryana Home Minister Anil Vij
11:00 am: I want to congratulate the teachers who received National Awards. You have worked under difficult circumstances. Your efforts are commendable: Prime Minister Narendra Modi at the inaugural conclave of Shiksak Parv
10:50 am: The initiatives launched today will shape the future of the sector. One of the initiatives, School Quality Assessment & Assurance will not only make education competitive but will also make students future-ready: PM Narendra Modi
10:40 am: PM Narendra Modi launches multiple key initiatives in the education sector during the inaugural conclave of Shiksak Parv via video conferencing
10:30 am: PM Narendra Modi to lay the foundation stone of Raja Mahendra Singh State University in Aligarh on September 14: Chief Minister's Office, UP
10:20 am: Warmest wishes to Israel Prime Minister Naftali Bennett, the friendly people of Israel, and the Jewish people around the world celebrating Rosh Hashanah today: PM Narendra Modi
10:10 am: 78 persons who were airlifted from Afghanistan, have completed their 14-day quarantine. All have been discharged from ITBP Chhawla Camp, New Delhi: ITBP They reached the ITBP quarantine facility on August 24 after being airlifted from Afghanistan.
10:00 am: Mumbai: Case registered against actor Rajat Bedi in DN Nagar PS for allegedly hitting a person with his car in Andheri area The actor brought the injured to Cooper hospital, where he (actor) told he had hit the victim with his car. Victim admitted to hospital: DN Nagar police
9:45 am: We want Kisan Mahapanchayat to be conducted peacefully & conflict to be resolved through mutual conversation. We spoke with farmer leaders yesterday on the matter. Police will take action if law & order is disturbed: Ganga Ram Punia, SP, Karna
9:35 am: India reports 31,222 new #COVID19 cases, 42,942 recoveries and 290 deaths in the last 24 hours, as per Health Ministry Active cases: 3,92,864 Total cases: 3,30,58,843 Total recoveries: 3,22,24,937 Death toll: 4,41,042 Total vaccination: 69,90,62,776
9:25 am: PM Narendra Modi will address the inaugural conclave of Shiksak Parv today, via video conferencing. He will also launch multiple key initiatives in the education sector during the event.
9:14 am: A total of 53,31,89,348 samples for #COVID19 tested up to 6th September. Of which, 15,26,056 samples were tested yesterday: Indian Council of Medical Research (ICMR)
9:00 am: Haryana: Security personnel deployed in Karnal ahead of Kisan Mahapanchayat. Visuals from new Anaj Mandi area in Karnal.
8:45 am: Haryana: Security tightens in Karnal ahead of Kisan Mahapanchayat. Visuals from near offices of Deputy Commissioner & SP State govt has suspended mobile internet & SMS services in Kurukshetra, Kaithal, Jind & Panipat to curb "spread of inflammatory material & rumours" today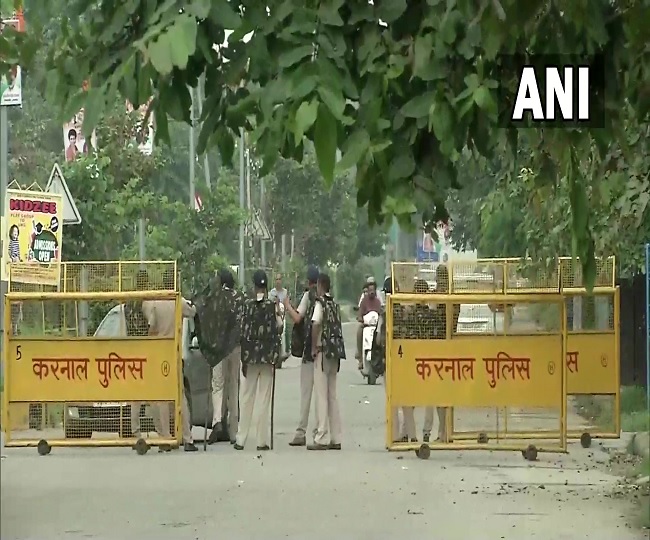 8:30 am: All 24 samples of 8 persons sent to National Institute of Virology, Pune were found negative (for Nipah virus). We're testing more samples. We've started field surveillance & will begin house-to-house surveillance in containment zones today: Kerala Health Minister Veena George
8:15 am: Two Delhi police constables were arrested in connection with extortion cases in Delhi. A case has been registered. Both the accused have been suspended. Search for one more is underway: Delhi Police
7:40 am: Our national camp is going to start from Sept 8 & will last till Oct 17. In b/w, there will be trials for World Championships & South Asian Championships. We're 16-member & of them, 4 are from Tripura & all train under Bisweswar Nandi sir: Olympian gymnast Dipa Karmakar
7:30 am: Gujarat | Surat artists preparing Ganesh pandal themed on Ayodhya's Ram Temple "We're using thermocol to make it & giving every minute detail to the structure. A group of six people are working on it & it will be completed in next 2-3 days," said artist Azaz
7:20 am: Madhya Pradesh | 27 cases of Dengue have been confirmed out of which 16 patients are from Gwalior. We're taking all measures to contain the spread of disease: Dr Manish Sharma, Chief Medical and Health Officer, Gwalior
Posted By: Talibuddin Khan