Updated: Sun, 05 Sep 2021 04:16 PM IST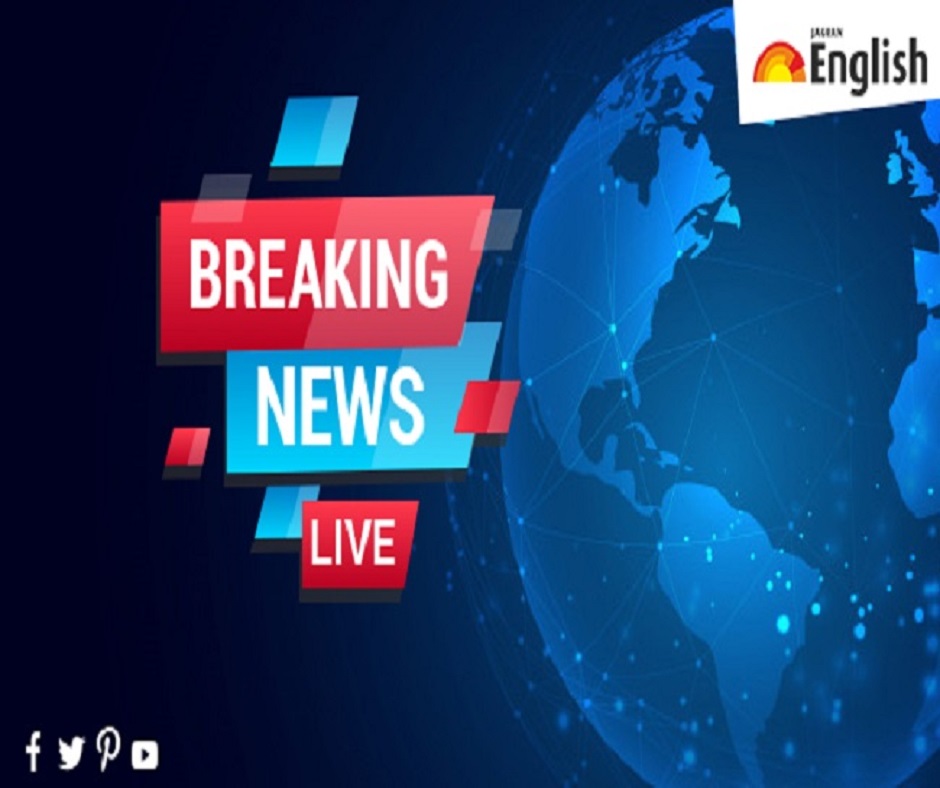 New Delhi | Jagran News Desk: Each and everything that happens around us impacts in some way and that's why it becomes important for us to know what's happening around the world. Thus at English Jagran, we provide our readers with 360-degree coverage in all genres to give them a brief insight into what's happening around the world.
Here are the highlights of the day:
16:15 hours: Due to climate change, events of intense and heavy rainfall in a short span of time are increasing. This year, this trend is clearly visible in Delhi. Maximum rainfall of this season has been contributed by intense rain spell, says IMD scientist RK Jeenamani.
15:08 hours: We take a pledge that we'll not leave the protest site there (at Delhi borders) even if our graveyard is made there. We will lay down our lives if needed, but will not leave the protest site until we emerge victorious, says BKU (Arajnaitik) leader Rakesh Tikait.
14:30 hours: When Government of India will invite us for talks, we will go. The farmers' agitation will continue until the Government fulfil our demands. The struggle for Independence continued for 90 years so I have no idea for how long this agitation will run, says BKU (Arajnaitik) leader Rakesh Tikait.
14:25 hours: Congress leader Rahul Gandhi to visit Jammu on September 9 and September 10, likely to offer prayers at Mata Vaishno Devi temple, reports ANI.
14:10 hours: BREAKING: 13 police personnel killed in an attack by Islamic State against a checkpoint near Kirkuk in northern Iraq, reports AFP.
13:37 hours: Some people are in hurry to reopen some establishments. I request them to wait for some more time because we don't want to open them and then close again if the situation gets worse, says Maharashtra Chief Minister Uddhav Thackeray.
13:15 hours: India has won more medals (19) in 2020 Tokyo Paralympics than it has won in the last many decades. Despite COVID, the Government of India provided athletes with training, vaccination etc. In this edition of Olympics and Paralympics, our medal tally has been highest ever, says Union Sports Minister Anurag Thakur.
13:10 hours: I request people not to protest for reopening of temples and other places. If you want to protest, protest against Corona, says Maharashtra Chief Minister Uddhav Thackeray.
12:50 hours: The death of a 12-year-old boy has been confirmed due to Nipah virus. We have already started contact tracing, and assessing the situation. The team from NCDC is also coordinating with us, says Kerala Health Minister Veena George.
12:45 hours: There was a surge in COVID-19 cases after festivals last year. I request all of you to avoid crowding... Wearing face mask is important even after vaccination, says Maharashtra Chief Minister Uddhav Thackeray.
12:09 hours: PM Modi will be hosting Paralympians just like he hosted Olympians, says Union Sports Minister Anurag Thakur.
11:30 hours: Dr Radhakrishnan was known as a philosopher and scholar across the world.... He wanted to be remembered only as a teacher. He has left an indelible mark as a great teacher, says President Ram Nath Kovind.
11:18 hours: President Ram Nath Kovind confers 44 teachers with National Awards via video conference.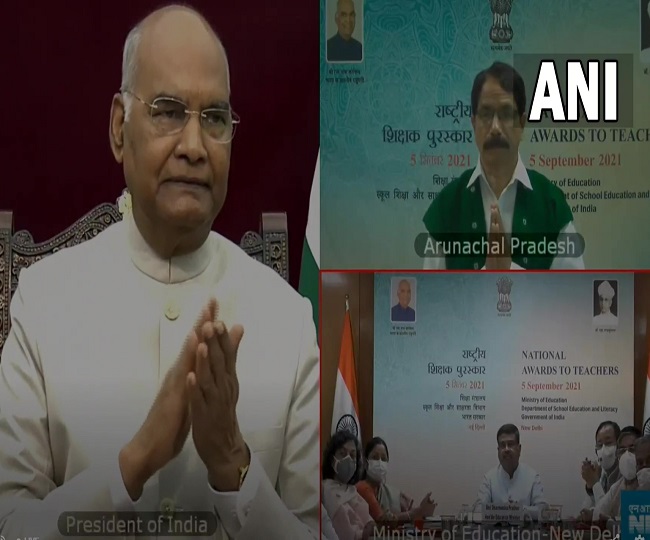 11:10 hours: More than 90 people were booked for drunken driving in Delhi yesterday, says Special CP-Traffic Dr Muktesh Chander.
10:55 hours: Also Read -- FIR registered over draping Syed Ali Shah Geelani's body in Pak flag, raising anti-national slogans in J-K's Budgam
10:15 hours: Tokyo Paralympics 2020: I am very happy that I won a silver medal for India at Paralympic Games in Tokyo. Just a while ago, PM Modi rang me to congratulate me and convey the greetings of the countrymen, says Noida DM and para-badminton player Suhas L Yathiraj.
10:00 hours: BREAKING: Krishna Nagar beats Kai Man Chu in Badminton Men's Singles SH6 to win Gold at Tokyo Paralympics 2020.
9:50 hours: Over 66.89 crore vaccine doses provided to States and UTs so far, with more than 1.56 crore doses in the pipeline. More than 4.37 crore vaccine doses are still available with the States and UTs, says Union Health Ministry.
9:35 hours: Of 42,766 new cases reported in India in the last 24 hours, Kerala recorded 29,682 COVID positive cases yesterday. The state also reported 142 deaths yesterday, says Union Health Ministry.
9:30 hours: Just In: India reports 42,766 new cases in the last 24 hours, active caseload stands at 4,10,048, says Union Health Ministry. Recovery Rate is currently at 97.42 per cent, it added.
9:09 hours: We have formed teams to handle the Nipah virus situation. Contact tracing and other measures have already been initiated. As of now, there is no need to panic, but we need to exercise caution, says Kerala Health Minister Veena George.
Till now, no one from the family or other contacts of the 12-year-old has any symptoms. I am going to Kozhikode today, I will be joined by minister PA Mohammed Riyas, she added.
8:35 hours: A suspected case of Nipah virus, a 12-year-old who presented with features of encephalitis and myocarditis was reported on September 3 from Kozhikode district in Kerala. The boy was hospitalised and passed away today morning, says Centre.
8:30 hours: A case of Nipah virus has been detected in the Kozhikode district of Kerala. The Central Government has rushed a team of National Centre for Disease Control (NCDC) to the State to provide technical support, says Centre.
7:45 hours: BREAKING: Noida DM Suhas L Yathiraj loses to France's Lucas Mazur, bags silver in men's singles SL4 badminton final of Tokyo Paralympics 2020.
7:18 hours: On Saturday, September 11, President Joe Biden and the First Lady will honour and memorialise the lives lost 20 years ago with travel to all three sites of the 9/11 attacks - New York City, New York, Shanksville, Pennsylvania and the Pentagon in Arlington, Virginia, White House announces.
7:10 hours: Farmers to hold "kisan mahapanchayat" in Uttar Pradesh's Muzaffarnagar today to discuss farm laws.
Posted By: Aalok Sensharma