Breaking News, Latest Updates Highlights of September 9
Breaking News, Latest Updates Highlights of September 9
Updated: Sat, 04 Sep 2021 03:56 PM IST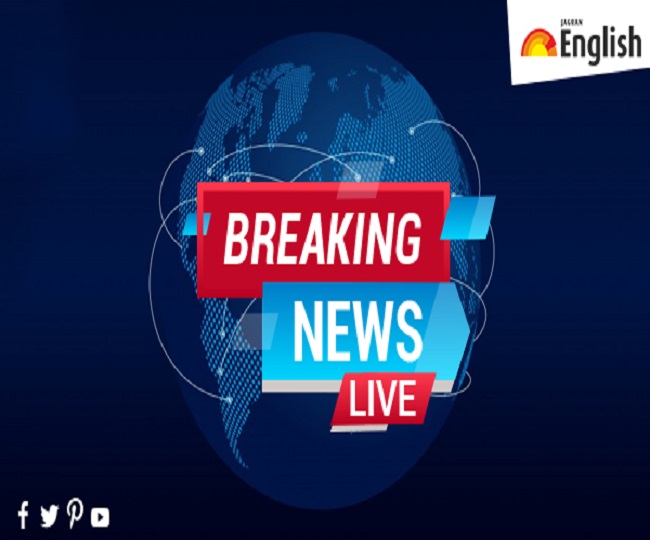 New Delhi | Jagran News Desk: Each and everything that happens around us impacts in some way and that's why it becomes important for us to know what's happening around the world. Thus at English Jagran, we provide our readers with 360-degree coverage in all genres to give them a brief insight into what's happening around the world.
Here are the highlights of the day:
15:56 hours: Lawyer Anand Daga and CBI Sub-Inspector Abhishek Tiwari move bail application in a Delhi court in connection with a corruption case relating to leaking some information of a separate case against former Maharashtra Home Minister Anil Deshmukh, reports ANI.
15:20 hours: Passengers travelling from India to Turkey or those who've been in India within last 14 days must submit negative RTPCR test in 72 hours before arrival. Passengers unable to provide certificate will be quarantined in their residence or declared address, says Turkish Embassy in India.
Passengers fully vaccinated with WHO-approved doses will be exempted from mandatory quarantine provided at least 14 days have passed since their last dose. Passengers under quarantine will undergo PCR test on 10th day, it added.
14:45 hours: Two teachers who bagged 'Face of DoE' awards are Raj Kumar and Suman Arora. Kumar entered Guinness Book of Records by playing Sitar for over 32 hours. Arora, an IITian, took an initiative to teach students for competitive exams separately, Delhi Deputy Chief Minister Manish Sisodia says.
14:40 hours: This year's Teachers' Awards will be special. We have made some changes to the criteria for the awards. Earlier, awards were given based on academic performance only. We have increased the number of awards to 122 from 103, says Delhi Deputy Chief Minister Manish Sisodia.
It was decided that for awards, the major criteria would be the remarkable works done by teachers during the COVID pandemic. This year, we received 1108 applications for the awards. The 122 awardees will be felicitated in a grand ceremony tomorrow, he added.
14:07 hours: State Government will lay the foundation stone of the iconic Adarsh Vidyalaya in Bhubaneswar on September 5. With traditional education, the school will also provide coaching to students, says Odisha School and Mass Education Minister Samir Ranjan Dash.
Higher secondary school for Class 11 and 12 would be built on 25 acres of land. Meritorious students from 314 Adarsh Vidyalayas from across State would be selected for studying in this school. All expenses would be borne by government, he added.
13:21 hours: As the UP Assembly elections will get closer, anti-BSP forces' conspiracy will get lowly, vitriolic and full of mischievous news. Just like it is seen here before every election, says BSP chief Mayawati.
13:07 hours: Election Commission of India has decided to hold a by-election in Bhabanipur Assembly Constituency (West Bengal) on 30th September. By-polls will also be held in Samserganj and Jangirpur of West Bengal and Pipli (Odisha) on the date. Counting on 3rd October, reports ANI.
12:45 hours: Dalits, tribals, backwards, Muslims, other religious minorities and even upper castes, especially Brahmins, are swiftly connecting to BSP after being disheartened by the spiteful and partisan attitude of BJP. This has not only made BJP but also SP, Congress and others, furious, says party chief Mayawati.
11:50 hours: Democracy is the nature of our country. If someone says that democracy came only after 15th August 1947 or only after the adoption of Constitution in 1950, then it is wrong. Democracy is our nature, says Union Home Minister Amit Shah.
There were 'Panch Parmeshwar' in villages earlier too. There was Yadavas' republic in Dwarka thousands of years ago. There were republics in Bihar, so democracy has been our nation's nature, he added.
11:30 hours: 24 districts of UP are COVID-19 free. Zero active cases in Aligarh, Amethi, Amroha, Ayodhya, Baghpat, Ballia, Banda, Basti, Bijnor, Chitrakoot, Deoria, Fatehpur, Ghazipur, Gonda, Hamripur, Hardoi, Hathras, Lalitpur, Mohoba, Muzaffarnagar, Pilibhit, Rampur, Shamli and Sitapur, says Chief Minister's Office.
11:04 hours: Update: 1 killed in fire that broke out due to an explosion at Jakharia Fabric Ltd in Maharashtra's Boisar.
10:49 hours: Sri Aurobindo is an inspiration for every Indian. He not only kindled the desire for complete independence among masses but also focused on spiritual regeneration of the nation, says Vice President M Venkaiah Naidu.
9:54 hours: I think what we were told was that they would've wait and watch policy, they would need to calibrate their actions, depending on how situation evolves. That's also similar to what we conveyed in Parliamentary briefing a few days ago says Foreign Secretary Harsh V Shringla.
We said we've a wait amd watch policy. It doesn't mean you don't do anything, it means that situation is very fluid on ground, you've to allow it to see how it evolves. You've to see whether assurances that have been made publicly are actually maintained on the ground, he added.
9:51 hours: Under Chairmanship of Maharashtra Chief Minister Uddhav Thackeray, an all-party meet regarding political reservations for OBCs was held. Decision to direct State Backward Classes Commission to prepare Imperial Data explaining political backwardness at the earliest taken, says Maharashtra government.
9:35 hours: Of 42,618 new COVID infections and 330 deaths reported in India in the last 24 hours, Kerala recorded 29,322 cases and 131 deaths yesterday, says Union Health Ministry.
9:25 hours: Just In: India reports 42,618 new COVID-19 cases, 36,385 recoveries and 330 deaths in last 24 hours, says Union Health Ministry.
Total cases: 3,29,45,907
Active cases: 4,05,681
Total recoveries: 3,21,00,001
Death toll: 4,40,225
Total vaccination: 67,72,11,205 (58,85,687 in last 24 hours)
8:45 hours: Foreign Secretary Harsh Vardhan Shringla met US Under Secretary of Defense for Policy, Colin Kahl and discussed ways to advance India-US strategic and defense partnerships, says Embassy of India in Washington, DC.
They also exchanged views on regional issues - Afghanistan, Indo-Pacific and agreed to coordinate on shared priorities ahead of the India-US Ministerial 2+2 dialogue later this year, it added.
8:05 hours: Earthquakes with magnitudes of 4.6 and 4.7 on the Richter Scale hit 87 km WNW of Zangguy, China and 92 km SE of Shache, China at 6:58 am and 7:24 am today, says USGS.
7:55 hours: Tokyo Paralympics 2020: Singhraj and Manish Narwal qualify for final of shooting P4 mixed 50m pistol SH1.
7:50 hours: Tokyo Paralympics 2020: Manoj Sarkar loses in semifinal of men's singles SL3 in badminton, to play for bronze now.
7:19 hours: Tokyo Paralympics 2020: Pramod Bhagat beats Japan's Daisuke Fujihara, moves into final of men's singles SL3 badminton.
7:18 hours: Four injured in a fire that broke out due to an explosion at Jakharia Fabric Ltd in Maharashtra's Boisar.
Posted By: Aalok Sensharma