Breaking News, Latest Updates Highlights of September 3
Breaking News, Latest Updates Highlights of September 3
Updated: Fri, 03 Sep 2021 03:22 PM IST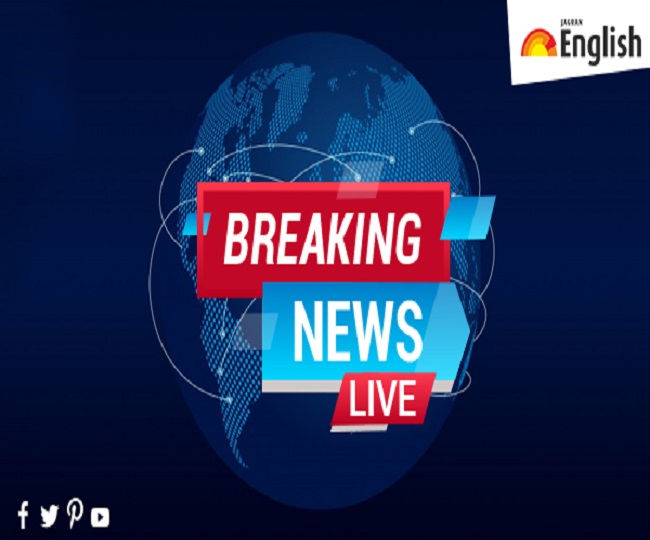 New Delhi | Jagran News Desk: Each and everything that happens around us impacts in some way and that's why it becomes important for us to know what's happening around the world. Thus at English Jagran, we provide our readers with 360-degree coverage in all genres to give them a brief insight into what's happening around the world.
Here are the highlights of the day:
15:21 hours: Delhi High Court grants bail to 5 accused in the murder case of Head Constable Ratan Lal, as well as in the matter of causing injuries to a DCP during the North East Delhi violence in February 2020.
13:58 hours: I would like to extend an invitation for the Governors of 11 regions of the Russian Far East to visit India at the earliest, says PM Modi.
13:54 hours: Friendship between India and Russia has stood the test of time. Most recently, it was seen in our robust cooperation during COVID-19 pandemic, including in the area of vaccines. The pandemic has highlighted the importance of health and pharma sectors in our bilateral cooperation, says PM Modi.
India-Russia energy partnership can help bring stability to the global energy market. My Minister of Petroleum and Natural Gas, Hardeep Puri is in Vladivostok to represent India at this forum, he added.
13:45 hours: India and Russia are partners in space exploration through the Gaganyaan program. India and Russia will also be partners in the opening of the northern sea route for international trade and commerce, says PM Modi.
13:42 hours: Today I'm delighted that one of India's biggest shipyards, Mazagon docks limited will partner with Zvezda for the construction of some of the most important commercial ships in the world, says PM Modi.
13:40 hours: I'm delighted to address Eastern Economic Forum and thank President Putin for this honour. In Indian history and civilisation, 'sangam' has a special meaning. It means confluence or coming together of rivers, people, ideas. In my view, Vladivostok is truly a 'sangam' of Eurasia and Pacific, says PM Modi.
I applaud President Putin's vision for development of Russian Far East. India will be a reliable partner for Russia in realising this vision. In 2019, when I had visited Vladivostok to attend the forum, I had announced India's commitment to enact Far East Policy, he added.
13:11 hours: PIL filed in Calcutta High Court seeking an order for holding by-polls in West Bengal on the seats that had fallen vacant. Matter to be heard on September 8.
13:05 hours: MoD and US Department of Defence signed a Project Agreement for Air-Launched Unmanned Aerial Vehicle (ALUAV) under the Joint Working Group Air Systems in the Defence Technology and Trade Initiative (DTTI) on July 30, says Union Defence Ministry.
12:55 hours: Tokyo Paralympics 2020: Para-Shuttler Krishna Nagar advances into the semi-finals of Badminton Men's Singles SH6 event.
12:40 hours: India continues to be a pluralistic country that has the unique distinction of being home to almost every faith in the world. This is what gives India its richness and cultural diversity, says Punjab Chief Minister Captain Amarinder Singh.
12:35 hours: India has unique cultural tradition. When we call Indianness, this is the idea of India. Our ancient texts have expressed idea of 'Vasudhaiva Kutumbakam'- "world is one family". In Sikh faith, we've concept of 'Sarbat da bhala' - "welfare of entire humanity", says Punjab Chief Minister Captain Amarinder Singh.
It was to uphold the right of people of this land to peacefully follow the faith of their choice, that Guru Sahab (Guru Teg Bahadur) gave his 'shahadat'. By doing so he set a unique example in the history of sacrificing his life, she added.
11:56 hours: Supreme Court declines to entertain an application of the West Bengal govt against UPSC's role in state DGP appointment. It said that the state had filed a similar application in past too which was rejected, adding that such applications are an abuse of the process of law.
11:25 hours: Retired Chief Justice of Calcutta HC, Manjula Chellur to head the SIT constituted by Calcutta HC to probe the alleged post-poll violence cases during West Bengal assembly polls.
11:18 hours: Congress MP Ripun Bora has written to Assam Chief Minister Himanta Biswa Sarma to revoke the state cabinet's decision to rename Rajiv Gandhi National Park as Orang National Park.
11:07 hours: Supreme Court refuses to grant interim bail to Congress leader and former MP Sajjan Kumar, convicted to life imprisonment in 1984 anti-Sikh riots case, after noting that his medical condition is stable and improving.
10:30 hours: President Ram Nath Kovind congratulates Praveen Kumar (Sport Class T44) on winning the Silver medal in men's high jump at Tokyo Paralympics 2020.
"Your silver medal in men's high jump with a new Asian record has brought joy to every sport loving Indian," he says.
10:10 hours: More than 65 crore vaccine doses provided to States and UTs, and more 1.20 Crore doses are in the pipeline. Around 4.36 crore balance doses are still available with the states and UTs, says Union health Ministry.
9:48 hours: Prime Minister Narendra Modi will address the International Climate Summit 2021 today, to focus on hydrogen power.
9:30 hours: Of 45,352 new COVID infections and 366 deaths reported in India in the last 24 hours, Kerala recorded 32,097 cases and 188 deaths yesterday, says Union Health Ministry.
9:23 hours: Just In: India reports 45,352 new COVID cases, 34,791 recoveries and 366 deaths in the last 24 hours, says Union Health Ministry, adding that the recovery rate is at 97.45 per cent.
Active cases: 3,99,778
Total recoveries: 3,20,63,616
Death toll: 4,39,895
Total vaccination: 67,09,59,968
9:04 hours: Tokyo Paralympics 2020: Avani Lekhara qualifies for final in R8 Women's 50m Rifle 3P SH1.
8:42 hours: BREAKING: Praveen Kumar wins Silver in men's high jump at Tokyo Paralympics 2020.
8:07 hours: Tokyo Paralympics 2020: Tarun Dhillon beats South Korea's Shin Kyung Hwan 21-18, 15-21, 21-17; seals his place in semi-finals of men's singles SL4 badminton.
7:52 hours: Light to moderate intensity rain likely to occur over isolated places of South-East Delhi, East-Delhi, Karnal, Kaithal, Fatehabad, Indirapuram, Ghaziabad, Shamli, Saharanpur, Muzaffarnagar during next two hours, says India Meteorological Department.
7:42 hours: Last night there was an infiltration attempt along the Line of Control in the Poonch Sector. The infiltration bid was been foiled by fire by our troops, says PRO (Defence) Jammu.
7:21 hours: India is against the use of chemical weapons by anyone, anywhere, anytime under any circumstances... Any investigation into use of chemical weapons must be impartial, credible, objective and follow provisions of Chemical Weapons Convention, says India at UNSC briefing on Syria.
Chemical Weapons Convention (CWC) is a unique non-discriminatory disarmament instrument. It's a model for the elimination of the entire category of Weapons of Mass Destruction (WMD), it added.
7:14 hours: Tokyo Paralympics 2020: Suhas L Yathiraj beats Indonesia's Susanto Hary 21-6, 21-12 in badminton men's singles group stage.
7:00 hours: An infiltration bid has been foiled by Army at LoC in Poonch sector. Details awaited, says Indian Army.
Posted By: Aalok Sensharma