Updated: Fri, 24 Sep 2021 04:33 PM IST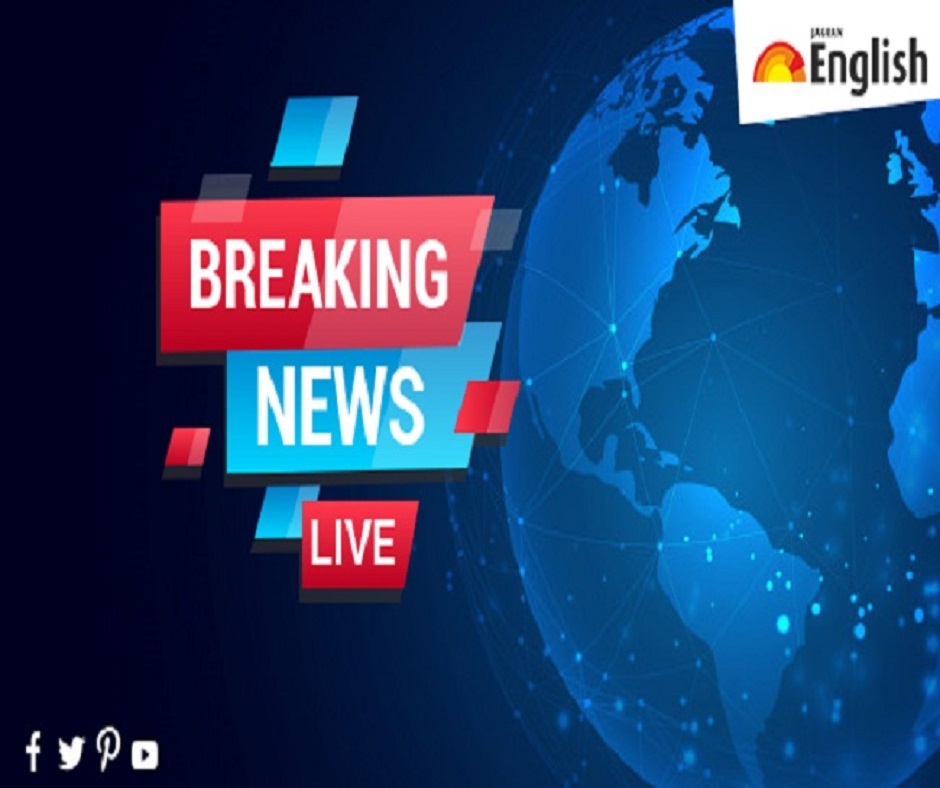 New Delhi | Jagran News Desk: Each and everything that happens around us impacts in some way and that's why it becomes important for us to know what's happening around the world. Thus at English Jagran, we provide our readers with 360-degree coverage in all genres to give them a brief insight into what's happening around the world.
Here are the highlights of the day:
14:55 hours: Punjab CM Charanjit Singh Channi to hold a meeting with top Congress leadership over Cabinet expansion, at the residence of Rahul Gandhi in New Delhi later today, reports ANI.
14:30 hours: Tomorrow will be an eventful day for PM in US and send an unambiguous message to the world that India and US not only remain strong strategic partners but they are in sync on several global issues, says BJP's Vijay Chauthaiwale.
14:05 hours: A person died and a firefighter was injured in a fire that broke out at a house in Mangal Bazar area of Delhi's Laxmi Nagar today, as per Delhi Fire Service. The injured has been admitted to a hospital and the fire has been brought under control by three fire engines, reports ANI.
13:30 hours: In the next 3 to 4 months, I will be issuing an order, mandating all vehicle manufacturers to power vehicles with flex engines (that can run on more than one fuel), says Union Road Transport and Highways Minister Nitin Gadkari.
13:00 hours: We've received 844 applications for the use of Pusa bio-decomposer, (a microbial solution that can reportedly turn stubble into manure technique) in their fields, says Delhi Chief Minister Arvind Kejriwal.
This bio-decomposer is cheaper than other alternatives to stubble burning. It cost less than Rs 1000 per acre. Delhi government bearing its cost in the national capital, neighbouring states should also support their farmers, he added.
12:26 hours: We're committed to double farmers' income, be it by purchasing agriculture produce at MSP, promoting organic farming or spending Rs 1 lakh crores on farm marketing infrastructure. I that BJP has the blessings of farmers, especially small farmers, says Union Minister Dharmendra Pradhan.
12:15 hours: BJP will contest the 2022 Assembly polls in alliance with Nishad Party under the leadership of CM Yogi Adityanath and PM Narendra Modi, says UP BJP chief Swatantra Dev Singh.
12:00 hours: Apna Dal will also be part of BJP-led alliance for the 2022 Assembly elections in Uttar Pradesh, says Union Minister Dharmendra Pradhan.
11:35 hours: Defence Ministry and Airbus Defence and Space from Spain today signed a contract for procurement of 56 C-295 aircraft for the Indian Air Force, announces Defence Ministry.
11:05 hours: Maharashtra government has decided to reduce the working hours of women police personnel from 12 hours to 8 hours, says Maharashtra DGP Sanjay Pandey.
10:45 hours: ICMR-COVID-19 National Task Force drops usage of Ivermectin and Hydroxychloroquine (HCQ) drugs from revised "clinical guidance for management of adult COVID-19 patients", reports ANI.
10:18 hours: The ideological orientation of the NSS is inspired by the ideals of Mahatma Gandhi. A society that provides opportunities to women in every walks of life as per their wishes and capabilities is called a progressive society, says President Ram Nath Kovind.
10:15 hours: India is called a young country. I congratulate all the awardees. With the primary objective of developing the personality and character of students through voluntary community service, NSS (central sector) was launched in 1969, says President Ram Nath Kovind.
10:00 hours: President Ram Nath Kovind confers the National Service Scheme Awards for 2019-20 from Rashtrapati Bhawan through virtual mode.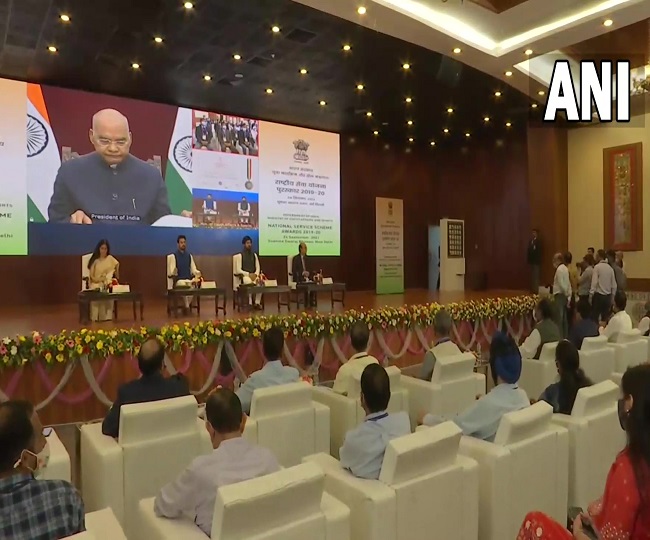 9:45 hours: More than 81.39 crore COVID vaccine doses have been provided to States and UTs so far through Government of India channel and direct state procurement. Nearly 86 lakh doses are in the pipeline. Over 4.23 crore balance doses are still available with the States and UTs, says Union Health Ministry.
9:35 hours: Out of 31,382 new COVID cases and 318 deaths across India, 19,682 cases and 152 deaths were reported in Kerala yesterday, says Union Health Ministry.
9:30 hours: Just In: India reports 31,382 new COVID cases, 32,542 recoveries, and 318 deaths in the past 24 hours, says Union Health Ministry.
Active cases: 3,00,162
Total recoveries: 3,28,48,273
Death toll: 4,46,368
Vaccination: 84,15,18,026 (72,20,642 in the last 24 hours)
9:12 hours: Badrinath National Highway blocked between Sailang and Joshimath in Uttarakhand's Chamoli district following landslide this morning.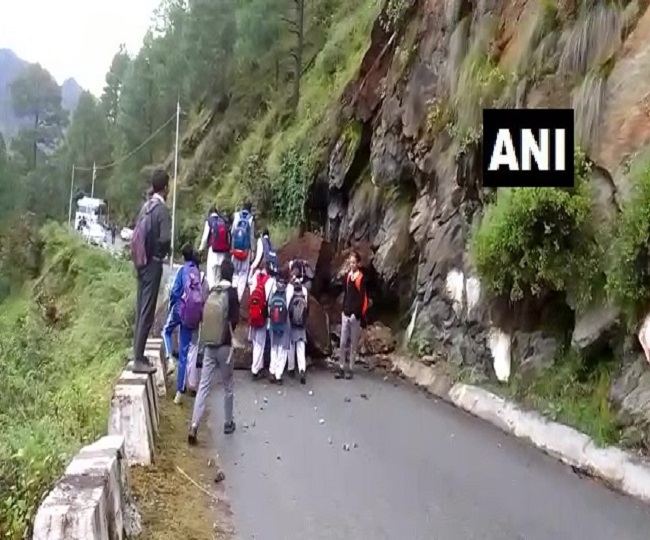 9:00 hours: A landslide has occurred near Home Guard Office (US Club) Shimla last night around 10:15 pm. The road has been blocked due to a landslide. No human loss reported yet. The restoration work is under process, says Himachal Pradesh Emergency Operation Centre.
8:32 hours: Also Read -- Afghanistan, Indo-Pacific & COVID: What PM Modi discussed with Kamala Harris, Scott Morrison and Yoshihide Suga | 10 Points
8:00 hours: Uttar Pradesh reports 11 new COVID-19 cases, one death, reports PTI.
7:49 hours: Japan is one of India's most valued partners. I had an excellent meeting with PM Y Suga on a variety of subjects that would further boost cooperation between our nations. A strong India-Japan friendship augurs well for the entire planet, tweeted PM Modi after meeting his Japanese counterpart.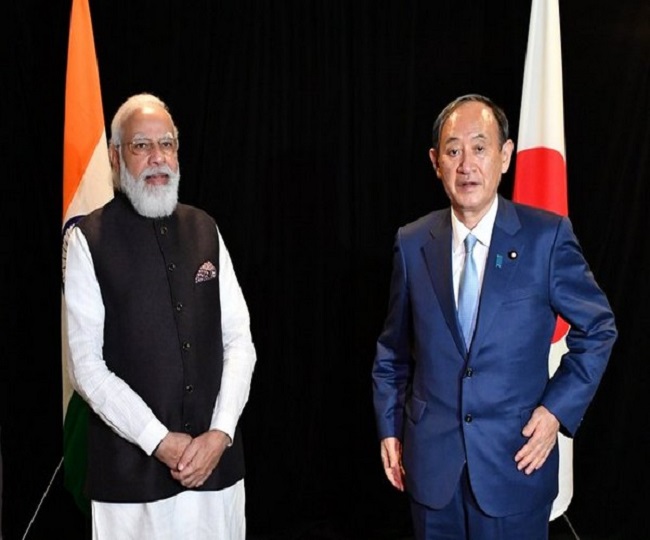 7:42 hours: Great to meet with my good friend and a great friend of Australia, Indian PM Modi,during my visit to US. A wide-ranging&productive discussion ahead of the first in-person Quad meeting as we look to further deepen the partnership b/w our two countries, said Scott Morrison after meeting PM Modi.
7:35 hours: It is always wonderful to interact with my good friend, Australian PM Scott Morrison. We had wide-ranging deliberations on strengthening cooperation in the fields of commerce, trade, energy and more, tweeted PM Modi after meeting his Australian counterpart.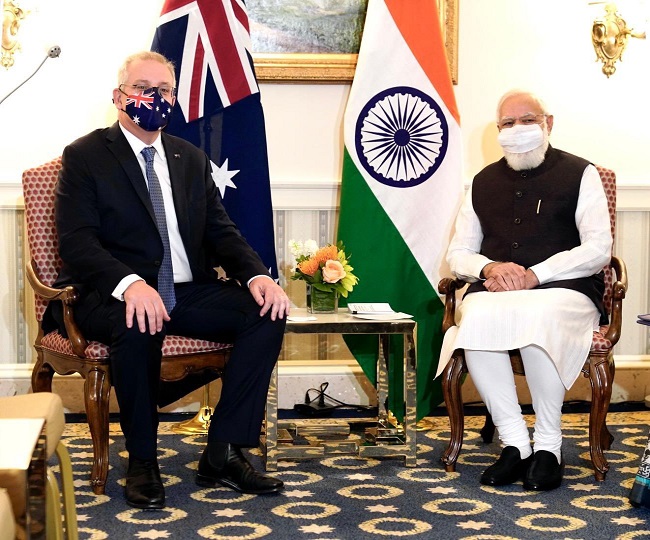 7:21 hours: Her feat has inspired the entire world. We talked about multiple subjects that will further cement the India-USA friendship, which is based on shared values and cultural linkages, tweeted PM Modi after meeting with US Vice President Kamala Harris.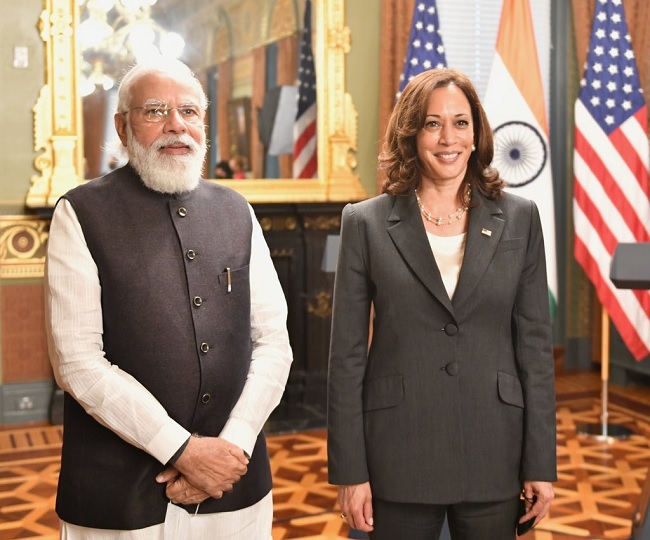 7:14 hours: PM Modi will hold a bilateral meet with US president Joe Biden in Washington today at 8.30 pm.
Posted By: Aalok Sensharma