Updated: Tue, 21 Sep 2021 04:09 PM IST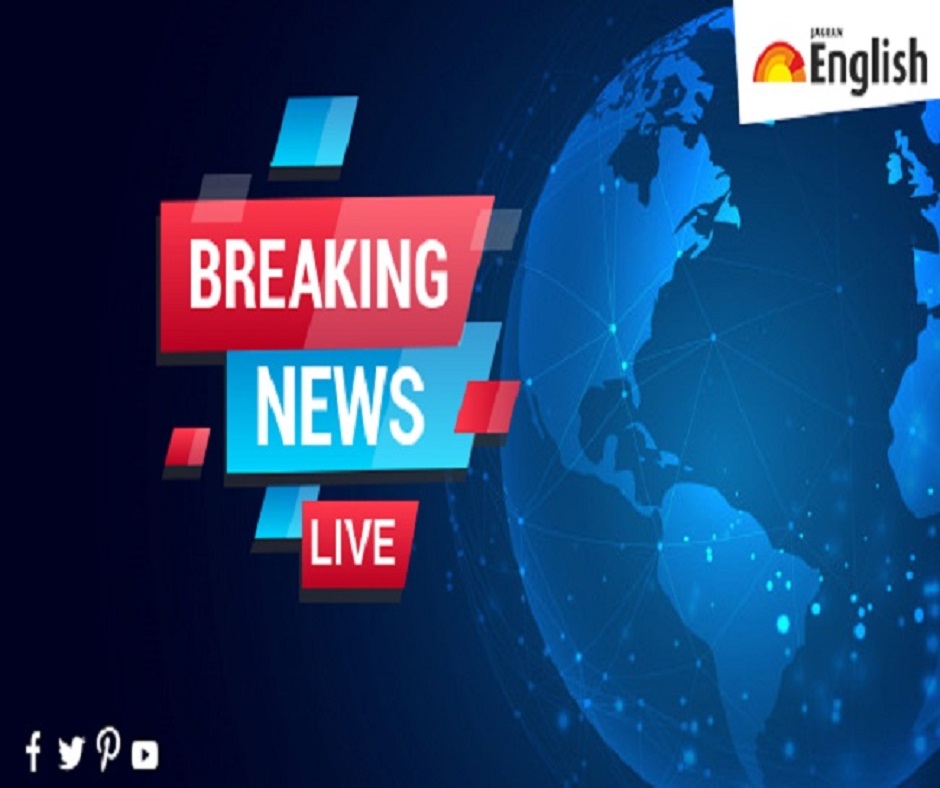 New Delhi | Jagran News Desk: Each and everything that happens around us impacts in some way and that's why it becomes important for us to know what's happening around the world. Thus at English Jagran, we provide our readers with 360-degree coverage in all genres to give them a brief insight into what's happening around the world.
Here are the highlights of the day:
16:10 hours: NCP was formed by backstabbing Congress. When 2 Congress parties cannot become a single party, how can Shiv Sena become Congress? Even if Maha Vikas Aghadi government comes at Centre and State, we can't be Aghadi Sainiks. We'll remain Shiv Sainiks, says Shiv Sena leader and ex-Union Minister Anant Geete.
15:10 hours: Delhi High Court asks Enforcement Directorate to file reply on TMC leader Abhishek Banerjee's petition, challenging ED summons to him and his wife. It has refused to grant any interim stay to TMC leader Abhishek Banerjee plea against ED summons.
13:51 hours: Assam Government has maintained some communication with ULFA chief Paresh Baruah after formation of Government. I asked Union Home Minister whether I can directly talk to him(Baruah) if such a situation arises. He says yes you can but it has to be a structured dialogue, says Chief Minister Himanta Biswa Sarma.
So, as of now I only took permission to speak to him (Baruah) over the phone or through other media so that we can give a push to the peace process. But those are very preliminary things, no conclusion should be drawn and it will be a long affair, he added.
13:19 hours: An Army Aviation Helicopter has force-landed near Patnitop. The two pilots are injured and are being evacuated. Further details are being ascertained, says Indian Army.
12:49 hours: TMC has become a family-owned property in the garb of a political party. Yet BJP is the party which gives important responsibilities to ordinary people. I thank people who are trying to save West Bengal from becoming Afghanistan, says West Bengal BJP chief Sukanta Majumdar.
If some people think that by leaving BJP they will finish the party, it won't happen. Our fight has to continue against the 'Taliban' in West Bengal. If TMC dares to let us vote using central forces in local body polls, we'll show them what BJP can do, he added.
12:18 hours: Just In: Locals have reported a helicopter going down near Patnitop area of Udhampur. We have rushed the team to the area. Details awaited, says Jammu and Kashmir Police.
11:59 hours: Also Read -- Meet with Joe Biden, Kamala Harris Quad Summit and UNGA session: What to expect from PM Modi's US visit
11:22 hours: Uttar Pradesh Chief Minister Yogi Adityanath pays last respects to President of Akhil Bharatiya Akhada Parishad Mahant Narendra Giri at his Baghambari Math residence.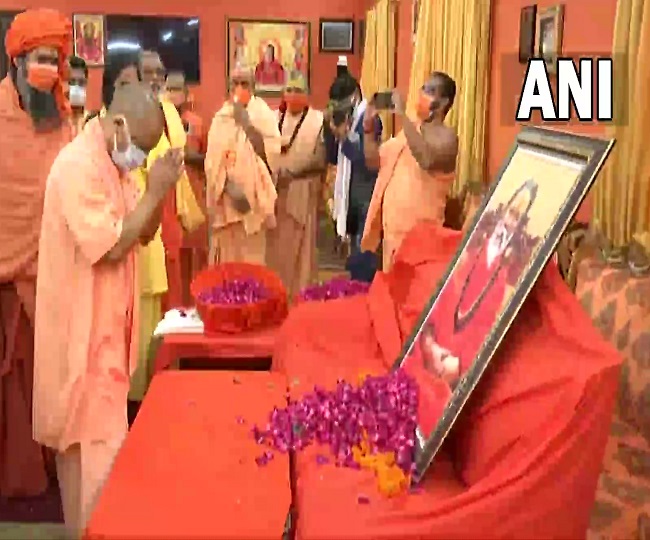 10:44 hours: eSanjeevani, Government of India's National Telemedicine Service, has completed 1.2 crore (120 lakh) consultations rapidly shaping into the country's most popular and the largest telemedicine service, says Centre.
Currently, the National Telemedicine Service is serving daily around 90,000 patients across the country signaling wide adoption by patients as well as doctors, and specialists across the country, it added.
10:30 hours: Just In: National Investigation Agency today morning carried out searches at seven locations including Anantnag, Baramulla, Srinagar, Doda, Kishtwar in connection with June 27 case linked to IED recovery in Jammu, reports ANI.
9:54 hours: Just In: India reports 26,115 new COVID-19 cases, 252 deaths and 34,469 recoveries in last 24 hours, says Union Health Ministry
Total Cases: 3,35,04,534
Total Active cases: 3,09,575
Total Recoveries: 3,27,49,574
Total Death toll: 4,45,385
Total vaccination: 81,85,13,827 (96,46,778 in 24 hours)
9:30 hours: The body of the remaining missing person has been recovered. A total of three children had drowned following Ganpati immersion at Versova beach in Maharashtra on September 19, reports ANI.
9:15 hours: In a major operation this morning, Karbi Anglong Police has recovered over 1 kg heroin at Khatkhati, says Assam Chief Minister Himanta Biswa Sarma.
8:52 hours: 55,50,35,717 samples tested for COVID-19 up to 20 September 2021. Of these, 14,13,951 samples were tested yesterday, says Indian Council of Medical Research.
8:15 hours: BJP doesn't run on a single leadership, In BJP, it is the team that takes a decision, not an individual. Here also we'll work as a team. We'll perform better in upcoming elections, including panchayat, municipalities and Lok Sabha, says West Bengal BJP's new president Sukanta Majumdar.
7:55 hours: Income Tax Department conducted searches and seizure operations at over 30 premises on September 17 in case of a prominent public figure in Nagpur and his family members. Group has wide business interest spanning in education, warehousing and agri-business areas in Maharastra, says Ministry of Finance.
During the course of the search and seizure operation, many incriminating documents, loose sheets and other digital evidence were found and seized. Evidence also indicated concealment of income to the extent of about Rs 17 crore. Probe on, it added.
7:43 hours: EAM Dr S Jaishankar meets Iraq Finance Minister Fuad Hussein.
Discussed our historical ties, economic, energy and development cooperation linkages. Exchanged views on regional and global issues, he tweeted after the meeting.
7:14 hours: EAM Dr S Jaishankar meet new UK Foreign Secretary Liz Truss and discussed progress of Roadmap 2030.
Appreciated her contribution on trade side. Exchanged views on developments in Afghanistan and Indo-Pacific. Urged early resolution of quarantine issue in mutual interest, he tweeted after the meet.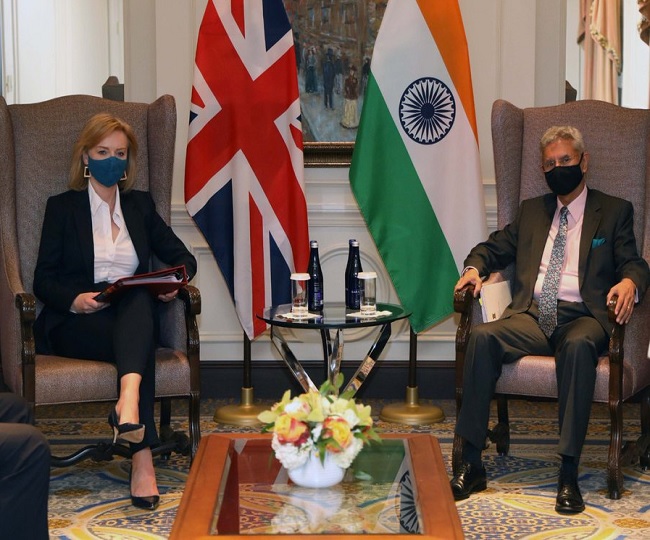 7:07 hours: A total of 205 dengue cases has been reported in the district so far. 54 of the 103 active cases are in hospitals. Our teams are regularly monitoring the condition of patients at home, says Meerut CMO Akhilesh Mohan.
Posted By: Aalok Sensharma