Breaking News Today, Latest Updates Highlights of September 20
Updated: Fri, 20 Sep 2019 06:23 PM IST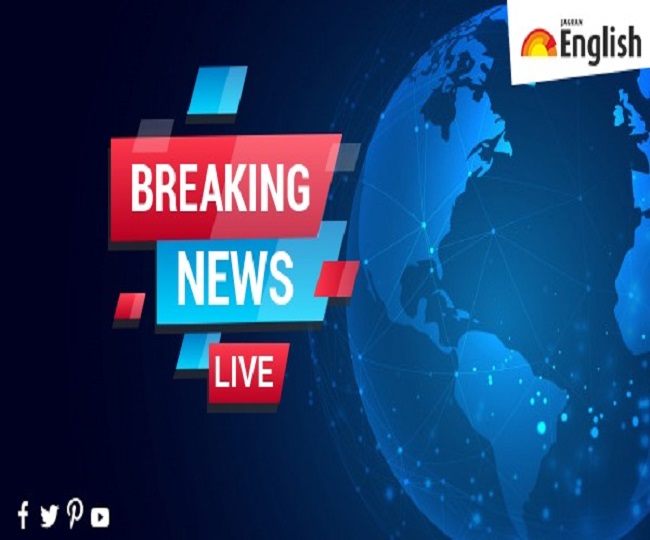 New Delhi | Jagran News Desk: At Jagran English, we try to focus on all the top news to provide our readers a brief insight of what's happening around the world and provide them a 360-degree coverage on all genres including politics, business, India, world, sports and entertainment.
Today we will have a focus on the 37th meeting of the GST council. In this meet they are expected to decide on tax moderation, keeping in mind the revenue position and the need to boost sagging economic growth. We will also have a focus on Saradha ponzi scheme scam in which the CBI has asked Rajeev Kumar to appear before it.
Apart from it, we will also focus on meeting between President Ram Nath Kovind and his Mongolian counterpart Khaltmaagiin Battulga.
Here are the highlights of September 20:
17:57 pm: CBI has submitted a report to the Nainital High Court, in a sealed envelope in connection with former Uttarakhand Chief Minister Harish Rawat's 2016 sting video case. The matter will be forwarded to the next bench; CBI has not filed an FIR in the case yet: Reports ANI
17:37 pm: INX Media Case: CBI in its reply copy to the court says, 'Probe held so far reveals that accused, while working as Finance Min, demanded illegal gratification against which payments were made in India and overseas to accused and his son K Chidambaram by Indrani Mukherjee and Pratim Mukherjee.
17:36 pm: INX Media case: CBI opposes the bail plea of P Chidambaram in Delhi High Court. Hearing on the bail plea is scheduled to be held on 23 September. CBI has opposed his bail plea through a reply in the matter.
16:23 pm: Sports Authority of India (SAI): Boxer Amit Panghal beats Saken Bibossinov 3-2 in 52 kg category, to become the 1st Indian to reach the final at Men's World Boxing Championships. Panghal will play Uzbekistan's Shakhobidin Zoirov for the gold tomorrow.
16:22 pm: Union Home Minister Amit Shah chaired the 29th Meeting of the Northern Zonal Council, in Chandigarh today.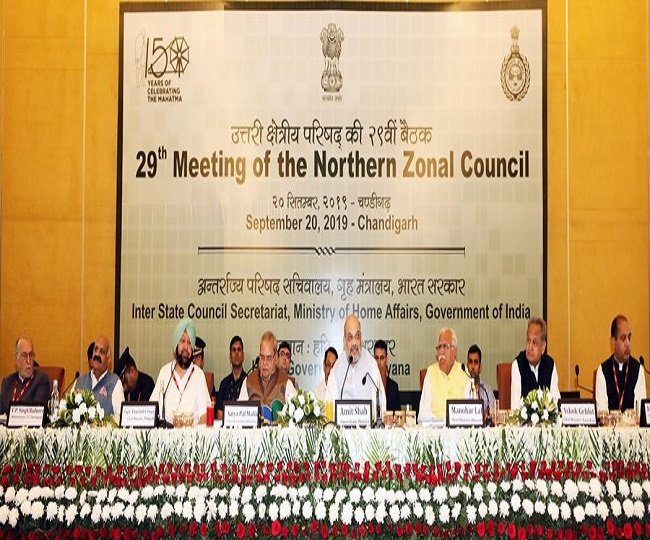 16:22 pm: Samajwadi Party Chief Akhilesh Yadav on being asked about the possibility of Shivpal Yadav rejoining the party: There is democracy in our family. Our party is open to anyone who wants to come. Everyone is welcome here.
15:55 pm: Delhi Court extends judicial custody of businessman Ratul Puri till October 3 in Moser Baer case.
15:33 pm:
The Appointments Committee of the Cabinet has approved the appointment of Anil Kumar Jain, IAS (Madhya Pradesh: 86 Cadre) Special Secretary, Ministry of Environment, Forest and Climate Change, as Secretary, Ministry of Coal. pic.twitter.com/Pr3SG1jFx5

— ANI (@ANI) September 20, 2019
15:11 pm: 'Historic move, will boost Make In India': PM Modi on corporate tax cut
15:10 pm: Shiv Sena Chief Uddhav Thackeray on seat sharing for Maharashtra assembly polls: We have held systematic talks with BJP leaders. I hope that in a day or two we will come to a decision
15:10 pm: Naveen Arora, Special Investigation Team Chief: Swami Chinmayanand has admitted to almost every allegation levelled against him, including sexual conversations and body massage. Circumstantial evidences also being examined. He said he doesn't want to say more as he's ashamed of his acts
14:49 pm: Agusta Westland case: Delhi Court allows CBI to further interrogate alleged middleman Christian Michel in Tihar Jail.
14:11 pm: Defence Minister Rajnath Singh in Gwalior, Madhya Pradesh: The threat or use of chemical and biological weapons is a possible condition of future warfare and could occur in any stages of war to disrupt nation's function and infrastructure"
14:02 pm: West Bengal Governor: It is unfortunate that Secy General of the All India Trinamool Congress, through a press release yesterday, has stated that Guv didn't inform Govt and has not taken govt into confidence before making visiting Jadavpur University. The stand is factually incorrect.
14:01 pm: Bihar Chief Minister Nitish Kumar in Patna: I am targeted only for publicity, it makes some happy but what makes people of Bihar happy is my work. There is no discord in our alliance. Those who are trying to create problems will see their fate after elections
14:01 pm: Former Jammu and Kashmir CM and Congress leader Ghulam Nabi Azad to visit Srinagar today. He will visit Baramulla and other districts in the next two days. Supreme Court on September 16 allowed him to visit Srinagar, Baramulla, Anantnag and Jammu. #JammuAndKashmir
13:13 pm: Defence Min Rajnath Singh: Defence Research & Development Establishment has developed a technology for detection, protection & de-contamination of toxic agents. Wide industrial base for the production of defence equipment has been established,its quality control is done by DRDE
13:13 pm: Uttarakhand: Nainital High Court adjourns hearing till October 1 in Former CM Harish Rawat 2016 sting case. In the sting Rawat was allegedly talking to a journalist for bringing nine rebel MLAs back to Congress' fold.
13:00 pm: President of Mongolia, Khaltmaagiin Battulga meets Vice-President M Venkaiah Naidu.
12:22 pm: Government is forgoing Rs 1.45 lakh crore in revenue through the measures, which will benefit corporates, says Union Minister Piyush Goyal.
11:59 am: Goa: Goods and Services Tax Council meeting begins in Panaji. Finance Minister Nirmala Sitharaman also present.
11:58 am: SC allows Tamil Nadu State Cricket Association to hold elections for its office bearers.
11:40 am: Sensex up by 1,600 points after Sitharaman announces corporate tax cut bonanza
11:39 am: Sitharaman announces cut in corporate tax rates for domestic companies to boost economy
11:15 am: Finance Minister Nirmala Sitharaman: The effective tax rate for these companies shall be 25.17 % inclusive of all surcharge and cess.
11:13 am: Effective rate of Corporate tax brought down from 34.94% to 25.17% for domestic companies: Revenue secretary
11:11 am: Finance Minister Nirmala Sitharaman: The effective tax rate for these companies shall be 25.17 % inclusive of all surcharge and cess.
11:05 am: FM Nirmala Sitharaman: The enhanced surcharge shall not apply on capital gains arising on sale of any security including derivatives in the hands of foreign portfolio investors.
11:01 am: FM Nirmala Sitharaman: In order to stabilise the flow of funds into the capital market, it is provided that enhanced surcharge introduced in Budget of July 2019 shall not apply on capital gains arising on sale of equity share in a company or a unit of a equity-oriented fund.
10:59 am: FM Nirmala Sitharaman: To provide relief to companies that continue to avail incentive or exemptions, even for them we are giving a Minimum Alternate Tax(MAT) relief, the MAT rate has been reduced to 15% from the existing 18.5%.
10:56 am: Sensex up by 828.56 points, currently at 36,922.03
10:54 am: FM Sitharaman: To promote growth, a new provision has been inserted in the income tax act with effect from fiscal year 2019-20, which allows any domestic company to pay income tax at the rate of 22% subject to condition they will not avail any incentive or exemptions
10:52 am: New companies incorporated from October 1 or thereafter will pay income tax at the effective rate of 17. 01% inclusive of surcharge. No MAT will be required to pay by these companies: FM Nirmala Sitharaman
10:50 am: FM Nirmala Sitharaman: To boost Make in India, another insertion inserted to Income Tax Act with effect from 2019-20, which allows any new domestic company incorporated on or after 1st Oct 2019 making fresh investment in manufacturing an option to pay income tax at the rate of 15%.
10:48 am: Finance Minister Nirmala Sitharaman: We today propose to slash the corporate tax rates for domestic companies and for new domestic manufacturing companies.
10:37 am: Delhi: President of Mongolia, Khaltmaagiin Battulga pays tribute to Mahatma Gandhi at Rajghat.
10:36 am: Delhi BJP Chief Manoj Tiwari on state BJP district president Azad Singh seen slapping wife in viral video: There can be no compromise with the dignity of a woman. We have formed a probe committee and the person has been removed from district president post.
10:01 am: BJP leader Swami Chinmayanand has been arrested in connection with the alleged sexual harassment of a UP law student.
9:58 am: Lucknow has reported 125 cases of dengue in two months, with 13 more patients testing positive. The victims who have tested positive on Thursday include six females, one of them an 82-year-old woman. Of the seven male patients, two are minor boys - aged 11 and 15 years.
9:19 am: Delhi: President of Mongolia, Khaltmaagiin Battulga receives ceremonial reception at Rashtrapati Bhawan.
9:06 am: Chhattisgarh: Villagers of Basera Khurd in Balrampur have been defecating in the open after toilets approved under a govt scheme were not built. Markam Panchayat CEO says, "In 2015-16, construction of toilets was approved by the govt; inquiry to be conducted, action to be taken"
8:43 am: 'Multiple' people shot on streets of Washington DC, reports Reuters quoting local media
8:30 am: Prime Minister Narendra Modi to embark on a week-long visit to the United States of America, later today.
7:47 am: Mayank Pandey, forest official: We respect the villagers' faith. Our priority is to make sure that there should be no destruction of crops or loss of life.
7:37 am: Delhi: Two including a doctor dead and four injured after an ambulance collided with a truck near DND toll plaza. The injured have been shifted to the hospital.
7:30 am: The Excise Department officials in Vishakapatnam have arrested two persons and seized 160 kg of cannabis from their car in Anakapalle Mandal.
"Excise Department officials seized 160 kgs of cannabis from a car in Anakapalle Mandal yesterday. Two people have been arrested in the case," police said.
Posted By: Aalok Sensharma