Updated: Fri, 18 Sep 2020 04:44 PM IST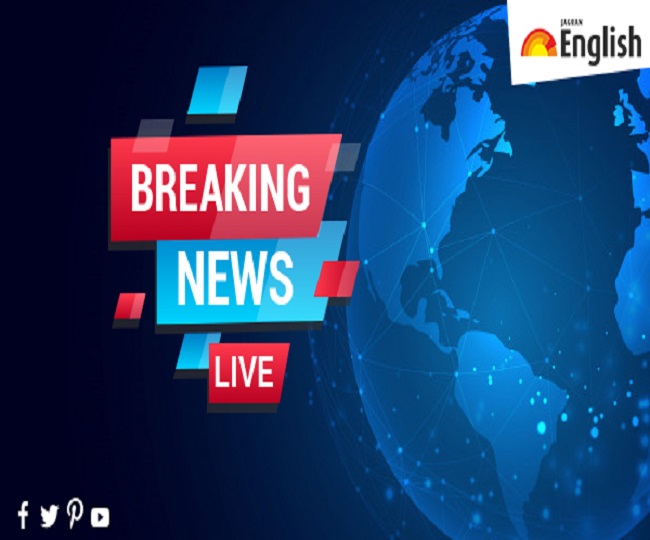 New Delhi | Jagran News Desk: Each and everything that happens around us impacts us in some way and that's why it becomes important for us to know what's happening around the world. Thus at English Jagran, we provide our readers with a 360-degree coverage in all genres to give them a brief insight about what's happening around the world.
Today our focus will be on the coronavirus crisis. The novel coronavirus has affected more than 51 lakh and claimed over 83,000 lives in India so far. Amid the worsening situation, Union Health Minister Dr Harsh Vardhan has asserted that India is in a much better position than other country, highlighting the country's recovery rate of 78.64 per cent. He also noted that the country will get its first vaccine against the dreadful infection by the start of 2021.
Here are the highlights of September 18:
16:43 pm: By mid-next year, there's a possibility of normalcy even if vaccine comes or not. Till the time there is no effective vaccine available, COVID-19 preventive measures like wearing masks, hand hygiene etc. should be followed: Dr Sanjay Rai, Head-Community Medicine Department, AIIMS
16:02 pm: Enforcement Directorate today attached immovable & movable properties belonging to top officials of Sri Guru Raghavendra Sahakara Bank Niyamitha & Sri Guru Sarvabhouma Credit Co-Operative & their associates, totalling to Rs. 45.32 crores under Prevention of Money Laundering Act
16:02 pm: Union Health Ministry has decided to depute a high-level Central team to Jammu. The district has reported a rise in the number of new COVID-19 cases in recent days: Ministry of Health & Family Welfare
The team will support efforts towards strengthening containment, surveillance, testing & efficient clinical management of the positive cases. The Central team shall also guide in effectively managing the challenges related to timely diagnosis & follow up: Union Health Ministry
15:08 pm: From selling liquid funds to encashing FDs, here are six ways to raise money from your assets
14:41 pm: Over 1.16 lakh passengers took to the skies, 1.17 passenger arrivals, 1376 flight arrivals & 2759 flight movements took place across the country on 17th September. Over 2.33 lakh footfalls were recorded at airports across the country yesterday: Ministry of Civil Aviation
14:40 pm: Moderate risk of flash flood for next 24 hours (valid till 1 pm, 19th Sept) over some watersheds & neighbourhoods of south Marathwada, adjoining north interior Karnataka, South Goa, adjoining coastal Karnataka subdivisions: Central Water Commission Official Flood Forecast
13:36 pm: 434 police personnel of Maharashtra Police tested positive for COVID-19 and 4 died in the last 24 hours, taking the total number of infections in the state force to 20,801 including 3,883 active cases, 16,706 recovered cases and 212 deaths: Maharasthra Police
13:07 pm: I said government should bring the bills after consultation with stakeholders, what is politics in this? Farmers are agitating not only in Punjab but also in Haryana, Rajasthan, UP, Maharashtra. There is opposition in South India: Shiromani Akali Dal leader Harsimrat Kaur Badal
13:07 pm: These projects, worth almost Rs 3000 Crores, will not only strengthen Bihar's rail network but also strengthen West Bengal and eastern India's rail connectivity. I congratulate everyone: PM Modi
12:56 pm: Prime Minister Narendra Modi dedicates Kosi Rail Mega Bridge to the nation and inaugurates new rail lines and electrification projects in Bihar via video-conferencing
12:40 pm: PM Modi thanked President Putin for the successful Russian Chairmanship of the SCO and BRICS this year. He conveyed his eagerness to participate in the forthcoming SCO and BRICS Summit later this year, as well as the Council of SCO Heads of Government to be hosted by India: MEA
12:39 pm: PM received a phone call today from Russian President Vladimir Putin. They reiterated their commitment to further strengthen India-Russia 'Special & Privileged Strategic Partnership' & expressed appreciation for continued momentum in bilateral interactions despite COVID19: MEA
11:42 am: Over 96,000 new cases in last 24 hours take India's tally past 52 lakh; death toll tops 84,000 | Check state-wise status here
11:23 am: SAARC (South Asian Association for Regional Cooperation) Council of Ministers, being hosted by Nepal, to meet virtually on 24th September. The meet was traditionally held coinciding with UNGA (United National General Assembly): Ministry of Foreign Affairs Nepal
11:23 am: It was a compulsion, it wasn't out of any love for farmers. For 4 months they tried to fool farmers but ended up making laughing stock of themselves. I think people have seen through it: Sunil Jakhar, Punjab Congress chief on Harsimrat Kaur Badal's resignation from union cabinet
In the process, they also lost their respect in NDA. Precisely because they have no backing from farmers, Modi ji thought it well to dump them because without support from farmers, Shiromani Akali Dal is nothing but a burden for them: Sunil Jakhar, Punjab Congress chief
10:50 am: The total number of COVID19 cases in Rajasthan rises to 1,10,283 with 810 new cases reported today till 10.30 am. The number of active cases is 18,282 and the death toll is at 1,301: State Health Department
10:42 am: Our government has completed 3.5 years today. We have been practising zero-tolerance towards corruption and have fulfilled 80-85% of the promises that we made to people: Uttarakhand Chief Minister Trivendra Singh Rawat
10:27 am: Sushant Singh Rajput Case | The last call from Disha Salian's phone was made to her friend Ankita. The claims that she tried to dial 100 the last time, is false: Mumbai Police official
10:15 am: Welcome PM's decision to amend FDI policy in Defence Sector. Now, FDI allowed upto 74% via automatic route and beyond 74% to be permitted through Govt route. It'll enhance Ease of Doing Business and contribute to growth of investment, income and employment: Commerce & Industry Minister
9:32 am: India's COVID-19 case tally crosses 52-lakh mark with a spike of 96,424 new cases and 1,174 deaths in last 24 hours
The total case tally stands at 52,14,678 including 10,17,754 active cases, 41,12,552 cured or discharged or migrated and 84,372 deaths: Ministry of Health and Family Welfare
8:56 am: 6,15,72,343 samples tested up to 17th September for COVID19. Of these, 10,06,615 samples were tested yesterday: Indian Council of Medical Research
8:22 am: Around 60% of the active cases are concentrated in only 5 most affected states. There are 13 states and UTs that even today have less than 5,000 active cases, says Ministry of Health and Family Welfare
8:00 am: Harsimrat Kaur Badal resigns from Govt over new farm bills, says 'proud to stand with farmers'
7:25 am: We have decided to hold a 'rail roko' agitation from September 24 to 26 against the three agriculture ordinances, says Sarwan Singh Pandher, General Secretary, Kisan Mazdoor Sangharsh Committee
7:24 am: President of India Ram Nath Kovind, as advised by the Prime Minister, has accepted the resignation of Harsimrat Kaur Badal from the Union Council of Ministers, with immediate effect: Rashtrapati Bhavan
7:21 am: India's coronavirus tally rises to 51,18,254, death toll mounts to 83,198
Posted By: Aalok Sensharma