Breaking News, Latest Updates Highlights of September 12
Breaking News, Latest Updates Highlights of September 12
Updated: Sat, 12 Sep 2020 04:22 PM IST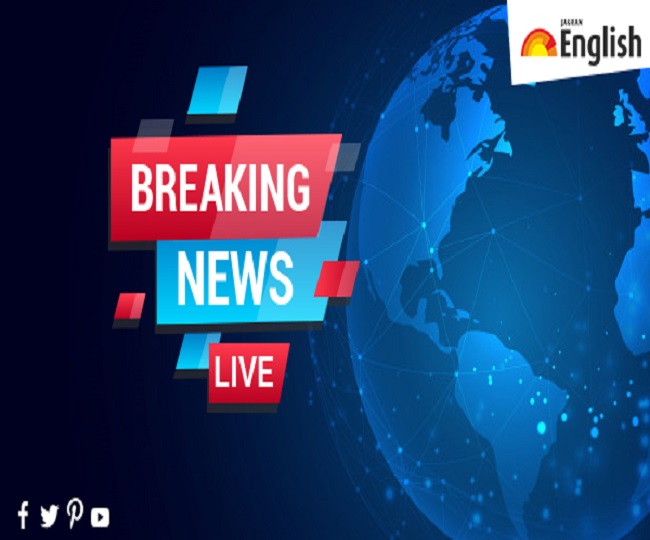 New Delhi | Jagran News Desk: Each and everything that happens around us impacts us in some way and that's why it becomes important for us to know what's happening around the world. Thus at English Jagran, we provide our readers with a 360-degree coverage in all genres to give them a brief insight about what's happening around the world.
Today our focus will be on the coronavirus pandemic. The novel coronavirus, which was first originated in China's Wuhan, has affected more than 46 lakh people in India and claimed over 77,000 lives so far. However, more than 35 lakh people have recovered from the dreadful infection, taking the country's recovery rate to 77.65 per cent.
Here are the highlights of September 12:
16:05 pm: 6,846 new COVID19 cases reported in UP in last 24 hrs, 6,085 people discharged. Active cases 67,955. A total of 2,33,527 people discharged. Total death toll 4,349. Recovery rate is 76.35%. Case fatality rate is 1.42% -less than the national average: UP Principal Health Secretary Amit Mohan Prasad
1,40,562 samples were tested in the state yesterday. A total of 73,58,471 samples tested so far in Uttar Pradesh, he added
15:03 pm: 1,421 fresh COVID19 positive cases reported today in Bihar, taking the total count of active cases in the state to 16,610: Health Department, Government of Bihar
15:03 pm: If anyone has betrayed people, it is Kamal Nath and Digvijaya Singh who did not waive off the loans of farmers even in 15 months. They left behind a loan of Rs 8000 Crores for Shivraj Singh govt: Jyotiraditya Scindia, BJP in Morena, Madhya Pradesh
14:26 pm: When pandemic started, India was importing PPE kits even from China. But before lifting the lockdown, India developed the capacity to manufacture 4.5 lakh PPE kits every day. I highlight this to emphasise the spirit of Aatm Nirbhar Bharat, says BJP President JP Nadda
13:41 pm: Himachal Pradesh records 64 new COVID19 positive cases & 70 recoveries today, taking the total cases in the state to 8,848 including 2,867 active cases, 5,894 recoveries, and 70 deaths: State Health Department
12:56 pm: In past 24 hrs, 1,201 deaths registered. 36% of deaths reported y'day are from Maharashtra with 442 deaths followed by Karnataka with 130 deaths. Of total deaths, 69% deaths concentrated in 5 States/UT-Maharashtra, Tamil Nadu, Karnataka, Andhra Pradesh & Delhi: Ministry of Health
12:56 pm: 97,570 cases added in the last 24 hours in the country. Maharashtra has over 24,000 new cases. Andhra Pradesh & Karnataka both have contributed over 9,000. 60% of total cases reported from 5 states. These states also reported maximum recoveries in past 24 hrs: Ministry of Health
12:55 pm: Highest single-day recoveries of 81,533 registered in last 24 hrs. 60% of total recovered cases reported from 5 states-Maharashtra, Tamil Nadu, Andhra Pradesh, Karnataka & UP. Total recoveries have crossed 36 lakhs (3,624,196) taking the Recovery Rate to77.77%: Ministry of Health
12:52 pm: From Lockdown to Unlock 3.0, how power and petroleum consumption improved | See Graph
12:22 pm: Competition Commission of India (CCI) approves proposed combination involving acquisition of 20% of the issued and paid-up equity share capital of Piramal Pharma Limited (Pharma Co.) by CA Clover Intermediate II Investments (Curie): Ministry of Corporate Affairs
12:00 pm: Odisha reported 3,777 new COVID19 cases, 4,061 recoveries and 11 deaths on September 10, taking the total number of positive cases in the state to 1,46,894 including 1,12,062 recoveries, 34,163 active cases and 616 deaths: State Health Department
11:34 am: 739 new COVID-19 cases and 7 deaths reported in Rajasthan in the last 24 hours, taking the total number of cases in the state to 99,775 including 1,214 deaths, 81,978 recoveries & 16,583 active cases: State Health Department
11:12 am: Students appearing for final year exams & other competitive exams for advance studies, as approved by the Maharashtra govt, are permitted to travel by special suburban services over Mumbai suburban network by showing valid I-cards & hall tickets: PRO, Central Railway, CST Mumbai
10:43 am: Delhi: Fire breaks out in a multi-storey plastic factory building at Shahjada Bagh area of Inderlok. 9 fire tenders rushed to the spot, no casualties reported so far. The cause of fire is yet to be ascertained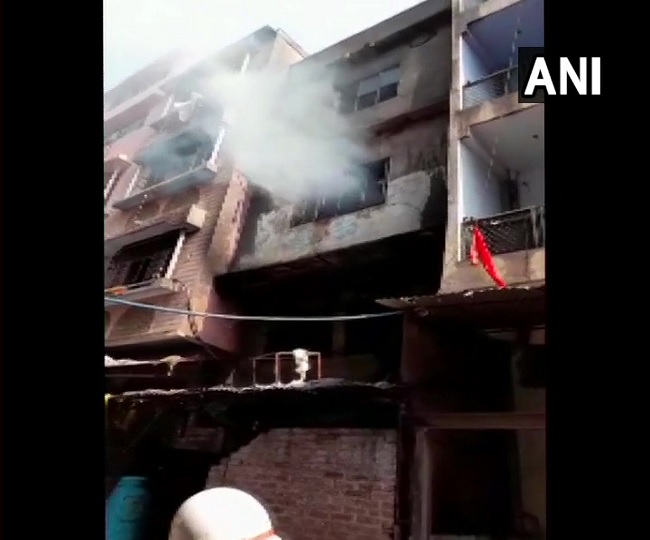 10:24 am: Delhi Legislative Assembly's committee on 'Peace and Harmony' summons Ajit Mohan, Vice President & Managing Director of Facebook India, citing "complaints alleging deliberate inaction by Facebook to apply hate speech rules which allegedly led to disruption of peace across Delhi"
9:40 am: PM Modi to inaugurate 1.75 lakh homes built under PM Awas Yojana in MP today
9:38 am: India's COVID-19 case tally crosses 46 lakh mark with a spike of 97,570 new cases and 1,201 deaths reported in the last 24 hours
The total case tally stands at 46,59,985 including 9,58,316 active cases, 36,24,197 cured/discharged/migrated and 77,472 deaths: Ministry of Health and Family Welfare
9:05 am: An earthquake of magnitude 6.0 occurred at 08:14 am today, 407 km North North-East (NNE) of Tokyo, Japan: National Centre for Seismology
8:45 am:
#WATCH My father received threats for forwarding a message. A no. of ppl from Shiv Sena attacked him.Later,police came to our residence & insisted on taking my father with them.We've registered FIR: Sheela Sharma,daughter of former Navy officer who was attacked in Mumbai. (11.09) pic.twitter.com/SolGWw7Nyh

— ANI (@ANI) September 12, 2020
8:12 am: The total number of COVID19 cases in Mizoram stands at 1,379 including 589 active cases and 790 discharged: State Government
7:53 am: The gap between %Recovered Cases and %Active Cases progressively growing wide. More than 3/4 of total cases (more than 36 lakhs) recovered and discharged. Active Cases (less than 10.5 lakhs) only a small proportion (less than 1/4) of total cases: Ministry of Health and Family Welfare
Centre-led COVID-19 management strategies have focused on early detection through widespread, easy and aggressive testing; standardised quality and effective treatment in hospitals and supervised home or facility isolation and reducing mortality, it added
7:45 am: Delhi: Petrol and diesel prices at Rs 81.86/litre (decrease by Rs 0.13) and Rs 72.93/litre (decrease by Rs 0.12), respectively today
7:26 am: With the resumption of service on Airport Express Line today, all lines of Delhi Metro network are now open. Service will be available from 6 am to 11 PM on all lines: Delhi Metro Rail Corporation
7:20 am: The novel coronavirus has affected 45,62,415 people and claimed 76,271 lives in India so far
Posted By: Aalok Sensharma