Breaking News, Latest Updates Highlights of September 10
Breaking News, Latest Updates Highlights of September 10
Updated: Fri, 10 Sep 2021 04:34 PM IST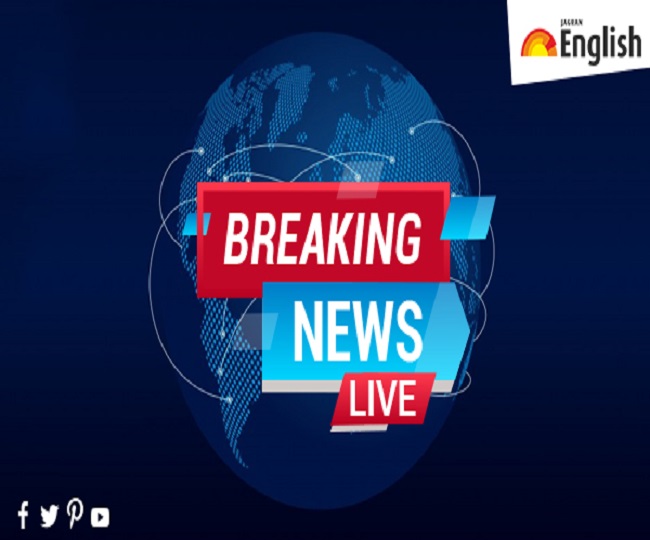 New Delhi | Jagran News Desk: Each and everything that happens around us impacts in some way and that's why it becomes important for us to know what's happening around the world. Thus at English Jagran, we provide our readers with 360-degree coverage in all genres to give them a brief insight into what's happening around the world.
Here are the highlights of the day:
15:48 hours: Punjab government employees failing to take even the first dose of COVID-19 vaccine for any reason other than medical will be compulsorily sent on leave after September 15, says Chief Minister's Office.
15:00 hours: Electoral bustle will be around Dec. Right now 'Parivartan Yatra' and issues like unemployment, inflation, misgovernance, corruption will be taken up. BJP is bringing down a rainfall of issues. Congress has to pick those up, says party leader Harish Rawat.
14:33 hours: Co-WIN has developed a new API called 'Know Your Customer's/Client's Vaccination Status'. To use this API, an individual needs to enter his/her mobile number and name, says Centre.
13:48 hours: PM Modi will perform the Lokarpan of Sardardham Bhavan and Bhoomi Pujan of Sardardham Phase – II Kanya Chhatralaya in Ahmedabad on September 11, via video conferencing, says Prime Minister's Office (PMO).
13:25 hours: BJP-RSS is trying to break the composite culture of Jammu and Kashmir, says Congress' Rahul Gandhi.
12:43 hours: Also Read -- India, Australia to hold '2+2' ministerial dialogue on Saturday; Afghanistan crisis, China's role in Indo-Pacific on agenda
12:42 hours: Delhi High Court asks CBI to file reply on the bail plea of lawyer Anand Daga in connection with alleged corruption case for leaking information of a case related to former Maharashtra Home Minister Anil Deshmukh, reports ANI.
11:54 hours: BREAKING: BJP's Priyanka Tibriwal to contest from Bhabanipur against Chief Minister Mamata Banerjee.
11:30 hours: I urge everyone to teach their children about Ganesh Chaturthi's glorious history in India. During British rule, people could not celebrate festivals publicly. Bal Gangadhar Tilak was the first person to celebrate Ganesh Chaturthi publicly in Pune, says Delhi Chief Minister Arvind Kejriwal.
Bal Gangadhar Tilak's actions later became a movement and Ganeshotsav played a crucial role in the independence movement. Ganesh Chaturthi developed patriotism in people. We should inculcate spirituality and patriotism in our children, he added.
11:20 hours: We are organising 'Ganesh Pujan' programme at 7 pm today that, I hope, will be telecast on all TV channels. I request all people to watch grand programme with their children, says Delhi Chief Minister Arvind Kejriwal.
11:15 hours: Mobile internet services resumed in Haryana's Karnal where farmers are staging a demonstration demanding action against officials behind lathi-charge last month.
11:10 hours: Leader of Opposition in Rajya Sabha Mallikarjun Kharge writes to the House chairman, saying Congress won't nominate a member to a proposed inquiry committee being set up to probe ruckus in the House on August 11. He says the move "seems to be designed to intimidate MPs into silence".
11:00 hours: Also Read -- COVID-19 vaccine 96.6% effective in preventing death after one dose, 97% after 2nd dose: Centre
10:26 hours: Devotees offer prayers at Sidhi Budhi Vinayak Temple in Delhi's Sarojini Nagar on the occasion of Ganesh Chaturthi.
10:14 hours: Of 34,973 new COVID-19 cases and 260 deaths reported in the last 24 hours in India, Kerala recorded 26,200 cases and 114 deaths yesterday, says Union Health Ministry.
9:59 hours: Just In: India reports 34,973 fresh COVID-19 cases, 37,681 recoveries and 260 deaths in the last 24 hours, says Union Health Ministry.
Active cases: 3,90,646
Total cases: 3,31,74,954
Total recoveries: 3,23,42,299
Death toll: 4,42,009
Total vaccination: 72,37,84,586
9:33 hours: BSP chief Mayawati says her will field state president Bhim Rajbhar from Mau Assembly constituency in place of Mukhtar Ansari in the upcoming elections. "BSP's efforts will be that no mafia or strongman gets party ticket in the upcoming UP assembly polls," she tweeted.
9:24 hours: Australian Foreign Minister Marise Payne and Defence Minister Peter Dutton to arrive in India today. They will hold '2+2' ministerial dialogue in New Delhi tomorrow, reports ANI.
9:18 hours: Wishing you all a very Happy Ganesh Chaturthi. May this auspicious occasion bring happiness, peace, fortune and good health to everyone's life. Ganpati Bappa Morya, tweets PM Modi.
8:30 hours: Priests perform 'aarti' at 'Mumbai Cha Raja' in Lal Baug area of Parel on the occasion of Ganesh Chaturthi.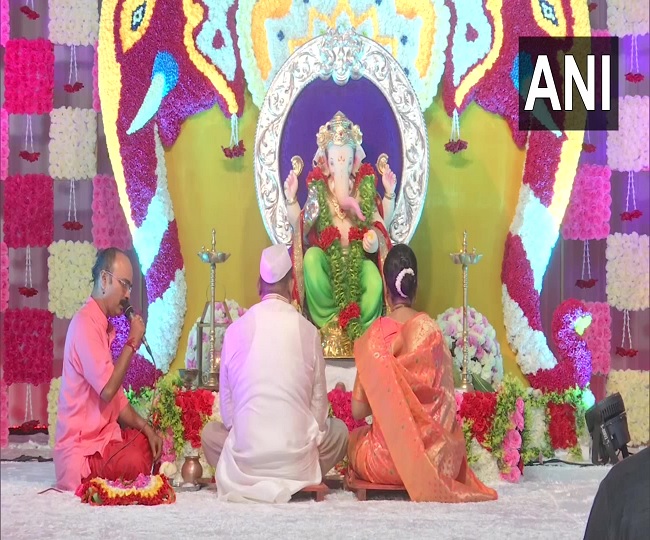 8:11 hours: US President Joe Biden spoke with his Chinese counterpart Xi Jinping today. This discussion, as President Biden made clear, was part of US' ongoing effort to responsibly manage competition between US and China, says White House.
During the conversation, President Biden underscored US' enduring interest in peace, stability, and prosperity in the Indo-Pacific and the world and the two leaders discussed the responsibility of both nations to ensure competition does not veer into conflict, it added.
7:53 hours: West Bengal Chief Minister Mamata Banerjee to file nomination for Bhabanipur Assembly by-election today.
7:25 hours: India calls for inclusive dispensation in Afghanistan which represents all sections of Afghan society. A broad-based,inclusive and representative formation attained via inclusive negotiated political settlement would gain greater international acceptability and legitimacy, says India's Permanent Representative to UN TS Tirumurti.
7:21 hours: The situation in Afghanistan continues to be very fragile. As its immediate neighbour and a friend to its people, the current situation is of direct concern to us, says India's Permanent Representative to UN TS Tirumurti.
Aspirations of Afghan children to be realized and the rights of minorities to be protected. We call on humanitarian assistance to be provided urgently and underline the need to provide unhindered access to the UN and other agencies in this regard, he added.
Posted By: Aalok Sensharma