Breaking News, Latest Updates of October 19: Telangana CM announces Rs 1 lakh to houses damaged in rain
Follow all the breaking news and latest developments from India and around the world in our special blog here.
Updated: Mon, 19 Oct 2020 04:50 PM IST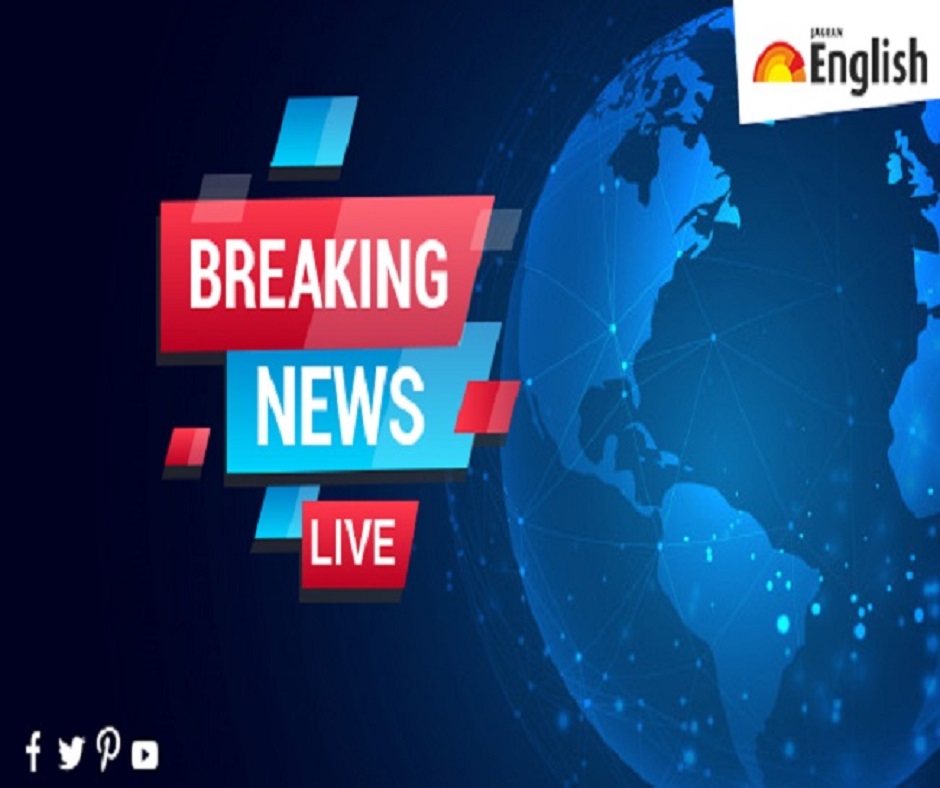 New Delhi | Jagran News Desk: Each and everything that happens around us impacts in some way and that's why it becomes important for us to know what's happening around the world. Thus at English Jagran, we provide our readers with a 360-degree coverage in all genres to give them a brief insight into what's happening around the world.
A government panel has said that India is past its coronavirus peak but warned of a second wave during the festive season laxity. We would focus on numbers today and give you all the details about India's coronavirus situation. Besides, our focus will also be on the developments at Assam, Mizoram border where a violent clash took place last night. Also, we will bring you all the latest updates happening in the country and around the globe.
Here are the latest updates of October 19
04:47 pm: Informed PM Narendra Modi about the present Assam-Mizoram border situation over phone this afternoon. I thank the PM Narendra Modi for his support and assurance to solve the issue: Assam CM Sarbananda Sonowal
04:40 pm: Telangana Chief Minister announces that all the houses which were totally damaged in rain would be given an assistance of Rs one lakh each and partially damaged would be given Rs 50,000 each: State CM's Office
03:05 pm: Bengal puja pandals no-entry zones for visitors, only organisers will be allowed: Calcutta High Court
02:30 pm: Chinese soldier apprehended by security forces in the Chumar-Demchok area of Ladakh. He might have entered Indian territory inadvertently. He will be returned to the Chinese Army as per established protocol after following due procedure: Sources
01:20 pm: Aligarh: CBI team investigating Hathras case visits Aligarh district Jail, where the accused are lodged. CBI team also visited AMU's Jawaharlal Nehru Medical College, where the alleged gang-rape victim was hospitalised.
12:55 pm: Kanpur: Dalit woman allegedly raped at gunpoint by 2 men, including a former village head in Derapur. "On victim's complaint, we have registered a case against 2 men belonging to same caste as her's. Teams are out to arrest accused," says Keshav Kumar Choudhary, SP, Kanpur Rural.
12:25 pm: P CM Shivraj Singh Chouhan writes to Congress president Sonia Gandhi over party leader Kamal Nath's "item" remark. "Immediately remove him from all party posts & strongly condemn his statement. If you fail to react, I'll be compelled to believe that you support it," it states.
11:45 pm: PM addresses convocation of Mysore University "Never before had there been such four-dimensional reforms in country. Earlier when decision were taken one sector used to benefit but others used to be left behind. In last 6 yrs multiple reforms in multiple sectors were done"
11:30 am: There might be restrictions due to #COVID19 but enthusiasm for celebration is still same. Heavy rain dampened it a little. I express my sympathies to affected families. Centre & state are making efforts to provide relief: PM Modi at centenary convocation of University of Mysore
11:15 am: Maharashtra: Mumbai Metro resumes operations, months after they were halted in the wake of #COVID19 pandemic. Visuals from Ghatkopar metro station.
10:55 am: Madhya Pradesh: BJP leader Jyotiraditya Scindia and others observe a 'silent protest' in Indore, against former CM & Congress leader Kamal Nath's remarks wherein he referred to BJP leader Imarti Devi as "item".
10:30 am: Jammu and Kashmir: Terrorists attack security forces near Gangoo in Pulwama. One CRPF jawan injured. More details awaited.
10:15 am: Punjab: Schools in the state reopen today, months after they were closed in the wake of the COVID19 pandemic. Only doubt clarification classes for std 9-12 are being allowed, online classes by the schools to continue.
10:00 am: Uttar Pradesh: Schools, except those in containment zones, reopen for students of Class 9th-12th, following COVID19 norms.
Ghaziabad: Schools, except those in containment zones, reopen for students of Class 9th-12th, following #COVID19 norms

"Students, whose parents gave written consent, were permitted entry. We aren't allowing more than 20 students in a class," says P S Ganesh, a pvt school Manager pic.twitter.com/ipxCQhEWLA

— ANI UP (@ANINewsUP) October 19, 2020
09:35 am: India crosses 75-lakhs marks with 55,722 new #COVID19 cases and 579 deaths in last 24 hours.
Total cases - 75,50,273
Active cases - 7,72,055 (dip by 11,256 since y'day)
Cured/discharged/migrated - 66,63,608 (rise by 66,399 since y'day)
Deaths - 1,14,610 (rise by 579 since y'day)
08:22 am: A layer of haze lingers over Delhi as the air quality deteriorates in the national capital. Visuals from ITO, Ghazipur and Akshardham. PM 2.5 at 241 (poor) in ITO, at 151 (moderate) around Lodhi Road and 249 (poor) in RK Puram as per Central Pollution Control Board (CPCB) data.
08:15 am: No new cases reported in Mizoram in the last 24 hours. The state's COVID19 tally stands at 2253, including 2148 discharges. Active cases stand at 105: Department of Information and Public Relations, Government of Mizoram
08:08 am: The 8th edition of annual Indian-Sri Lanka Navy bilateral maritime exercise SLINEX-20 to begin today.
08:01 am: Watch Morning 'aarti' being performed at Jhandewalan Temple in Delhi on the 3rd day of Navratri today.
#WATCH Delhi: Morning 'aarti' being performed at Jhandewalan Temple on the 3rd day of #Navratri today. pic.twitter.com/xaJk6EoBS9

— ANI (@ANI) October 19, 2020
7:55 am: It's an insult to not only Imarti Devi but also to MP's daughters/sisters. Kamal Nath is using objectionable words for a daughter who served Congress for so long. It's a country where Mahabharat took place when Draupadi was disrespected. People won't tolerate it. Shame on him: MP CM
7:45 am: Police arrests Safdar Awan, the husband of Pakistan Muslim League (N) leader, Maryam Nawaz Sharif from the hotel they were staying in Karachi. She had recently participated in the protest by Opposition parties of Pakistan against their PM Imran Khan.
7:30 am: An earthquake with a magnitude of 3.6 hit Ladakh today at 4:44 am: National Centre for Seismology
Posted By: Shashikant Sharma