Breaking News Today, Latest Updates Highlights of October 9
Updated: Wed, 09 Oct 2019 05:55 PM IST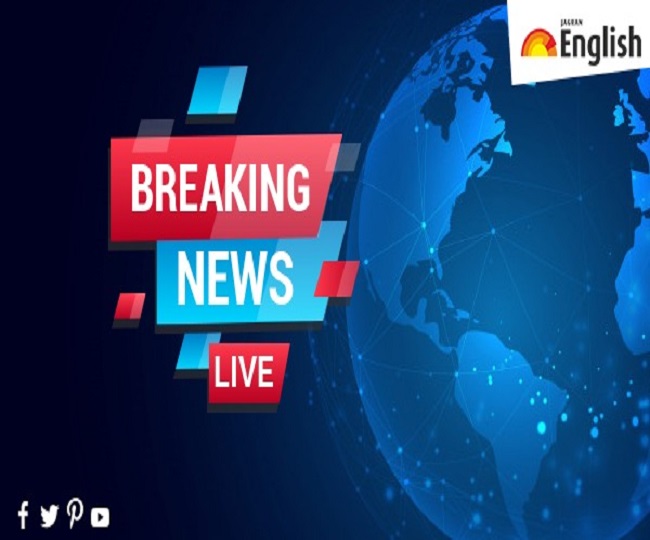 New Delhi | Jagran News Desk: At Jagran English, we try to focus on all the top news to provide our readers a brief insight of what's happening around the world and provide them a 360-degree coverage on all genres including politics, business, India, world, sports and entertainment.
Today Union Home Minister Amit Shah will address rallies in the Kaithal, Hisar, Bhiwani and Rohtak districts of Haryana. The Assembly Polls in Haryana will be held on October 21, along with Maharashtra (both ruled by the BJP), while the results will be announced on October 24.
Apart from that, Defence Minister Rajnath Singh, who is on a three-day visit to France, is scheduled to address CEOs representing leading French defence industry enterprises today.
Apart from that, we will focus on all the other top-rated news items of the day to help our readers stay updated and well informed.
Here are the highlights of October 9:
17:26 pm: 'Watching Kashmir, will support Pak in its core interest', says Xi Jinping after meeting Imran Khan: Report
17:26 pm: Assembly Polls 2019 | They are against Indian traditions: Amit Shah's jibe at Cong over 'Shastra Puja' remark
17:11 pm: Amit Shah in Rohtak: When its the issue of country then we should all be one and rise above party lines. In 1971 when our Army won, Atal ji was the first person to congratulate Indira ji in Parliament. Now Rahul ji says 'Modi ji khoon ki dalali karte hain.'Shameful.
16:46 pm: Sanjay Nirupam, Congress: 'Shastra puja' cannot be called a tamasha. There has been an old tradition of 'shastra puja' in our country. The problem is that Kharge Ji (Congress leader Mallikarjun Kharge) is an atheist. In the Congress party, not everyone is an atheist.
16:46 pm: Prime Minister Narendra Modi to visit exhibition on 'Self Reliance Through Innovation and Indigenisation' at Air Force Chief RKS Bhadauria's residence. The Prime Minister is scheduled to visit the exhibition on the Air Force Day reception today.
16:02 pm: Union Home Minister Amit Shah: The Congress party has opposed the surgical strikes, air strike, Triple Talaq Bill and abrogation of Article 370 from J&K. I want to ask Rahul Gandhi, what has his party done for the state?
16:02 pm: Union Home Minister Amit Shah at Bhiwani, Haryana: At the time of assembly elections in Haryana and
Maharashtra, Rahul Gandhi has gone off on a holiday.
15:24 pm: 'Diwali gift': Government announces hike in Dearness Allowance for employees by 5%
14:08 pm: Defence Minister Rajnath Singh performed 'Shashtra Pujan' of Rafale yesterday in France. Congress did not like it. Is 'Shashtra Pujan' not performed on Vijayadashami? They should ponder over what needs to be criticised and what not: Amit Shah
14:00 pm: Congress to boycott BDC elections in J&K to protest against detention of leaders
12:51 pm: Delhi High Court grants two months time to the Central Bureau of Investigation after the agency sought more time to complete the investigation into the corruption charges against its former Special Director Rakesh Asthana and Deputy SP Devendra Kumar.
12:19 pm: Sensex at 37,794.58 points, up by 262.60 points. Nifty at 11,199.50, up by 73.10 points.
12:06 pm: Salman Khurshid: This is perhaps the only time in history that a major defeat has not caused the party to lose confidence in their leader. If he had stayed and was around, we would've understood better the causes of our defeat and be better prepared to fight the battles in coming times
12:05 pm: We need to know why we are in the state in which we are. Unfortunately despite our earnest pleading, Rahul Gandhi decided to step down and resign from the president post. We wanted him to continue but it was his decision and we respect it: Salman Khurshid
11:54 am: Salman Khurshid, Congress: I have very deep pain and concern about where we are today as a party. No matter what happens we won't leave the party, we aren't like those who got everything from the party and when the chips were down, things were difficult they left the party and walked away.
11:35 am: Para-athlete Deepa Malik has filed her nomination for the post of the president of the Paralympic Committee of India.
11:26 am: Terrorism, terror funding/support/sourcing likely to come up during Chinese President Xi Jinping and PM Narendra Modi's talks: ANI quoted sources as saying.
11:00 am: PM Narendra Modi and Chinese President Xi Jinping are likely to decide dates for the next Special Representatives talks: ANI quoted sources as saying.
10:59 am: PM Narendra Modi will hold one-to-one and delegation level talks with the Chinese President. Meeting between them has no specific agenda. The focus of the meeting is on improving people to people contact&on how to maintain peace & tranquility on India-China border: ANI quoted sources as saying.
10:51 am: Chinese President Xi Jinping will be accompanied by China's Foreign Minister and Politburo members, on his visit to India: ANI
10:47 am: No agreements, Memorandum of Understandings (MoUs), joint communique expected to be signed during Chinese President Xi Jinping's visit to India, since it is an informal meeting, ANI quoted sources as saying.
10:46 am: Dussehra function in Patna sparks speculations of rift between JD(U) and BJP in Bihar
9:46 am: PM Modi and Chinese President had their inaugural Informal Summit in Wuhan, China on 27-28 April 2018. Chennai Informal Summit will provide them an opportunity to continue discussions on bilateral, regional, global issues and exchange views on deepening India-China Closer Development Partnership, reports ANI
9:45 am: President of China, Xi Jinping will visit Chennai from October 11-12 for the 2nd Informal Summit between India and China: ANI
9:13 am: Karnataka: A raid by City Crime Branch is underway at Parappana Agrahara Central Prison in Bengaluru. More details awaited.
8:33 am: 'Synchronized decline': IMF chief warns of slowdown in 90% world, India to be hit hard
8:07 am: Maharashtra: Two men have been arrested in Mumbai for allegedly raping a 25-year-old hearing & speech impaired woman, on October 6 in Thane. After being produced before a court, the accused have been sent to police custody.
7:54 am: In another jolt for Pakistan, China shifts stand on Kashmir, calls it a 'bilateral issue'
7:28 am: US Secretary of State: The United States calls on China to immediately end its campaign of repression in Xinjiang, release all those arbitrarily detained, & cease efforts to coerce members of the Chinese Muslim minority groups residing abroad to return to China to face an uncertain fate.
7:28 am: US Secretary of State: I am announcing, visa restrictions on Chinese govt and Communist Party officials who are believed to be responsible for, or complicit in, detention or abuse of Uighurs, Kazakhs, or other members of Muslim minority groups in Xinjiang, China.
7:25 am: US Secretary of State Michael Pompeo: Chinese government has instituted a highly repressive campaign against Uighurs, ethnic Kazakhs, Kyrgyz, and other members of Muslim minority groups in the Xinjiang Uighur Autonomous Region (Xinjiang).
7:10 am: Home Minister Amit Shah likely to address rallies in the Kaithal, Hisar, Bhiwani and Rohtak districts of Haryana.
Posted By: Aalok Sensharma