Updated: Mon, 04 Oct 2021 03:55 PM IST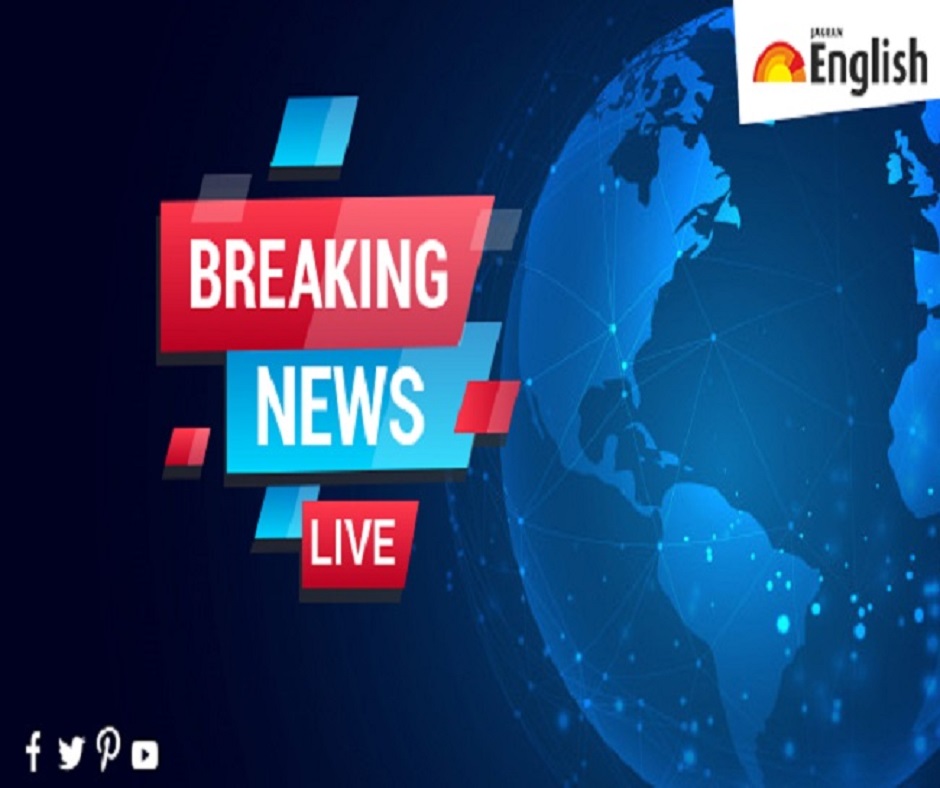 New Delhi | Jagran News Desk: Each and everything that happens around us impacts in some way and that's why it becomes important for us to know what's happening around the world. Thus at English Jagran, we provide our readers with 360-degree coverage in all genres to give them a brief insight into what's happening around the world.
Here are the the highlights of the day:
15:55 hours: Drugs worth Rs 21,000 crores were seized at Mundra port Gujarat but still govt hasn't taken any action on this. We demand that a sitting supreme court judge should investigate this matter so that the youth of this country could be saved, says Rajasthan Congress leader Sachin Pilot.
15:07 hours: England and Wales Cricket Board says it will hold a meeting this week to decide whether the conditions in place are sufficient for the Ashes Tour of Australia and selection of a squad for the series.
14:21 hours: Not just new but indigenous technologies are also the need of the hour. We are working towards advanced and indigenous technologies as countries with these technology show dominance in the world. This will also help in our overall development, says Defence Minister Rajnath Singh.
14:10 hours: With the importance of global security concerns, border disputes and maritime affairs, countries are focusing on their military modernisation. This is leading to the rise in the demand for military equipment, says Defence Minister Rajnath Singh.
13:45 hours: UPI's transaction value for August 21 and September 21 has already touched the required pace to achieve USD 1 trillion annually, says Union IT Minister Ashwini Vaishnaw.
13:25 hours: We are largest manufacturers of generic medicines in the world. India is exporting generic medicines to over 150 countries. Amid this, role of NIPER(National Institute of Pharmaceutical Education and Research) becomes crucial for our industries, says Union Health Min Mansukh Mandaviya.
12:57 hours: We are building country's first eco waste park spread in an area of 20 acres in Delhi, says Delhi Chief Minister Arvind Kejriwal.
12:50 hours: We implemented graded response action plan in Delhi. We've formed 75 teams under anti dust campaign to review situation and penalise those flouting guidelines. We are studying impact of Delhi's smog tower and if result is good, then more towers will be installed, says Delhi Chief Minister Arvind Kejriwal.
12:35 hours: Foreign Secretary Harsh Vardhan Shringla called on Sri Lankan President Mahinda Rajapaksa today and had a productive discussion on further consolidating the multifaceted India-Sri Lanka partnership, says High Commission of India in Colombo.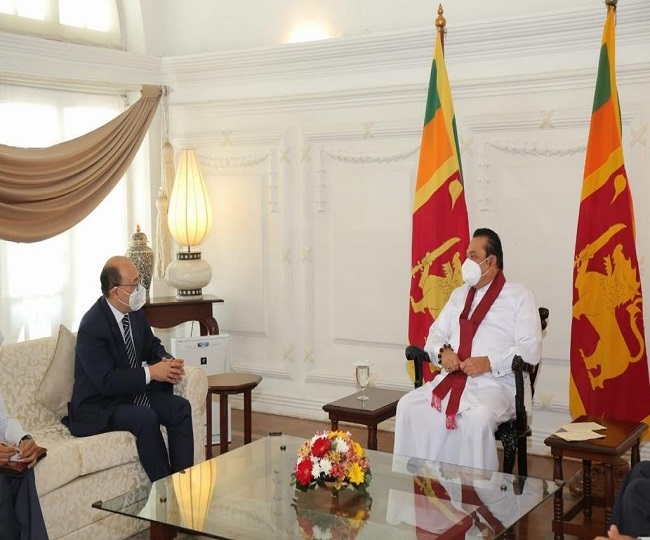 12:20 hours: CBI and SIT file status report in a sealed cover before Calcutta High Court in post-poll violence case. Next date of hearing on November 8, reports ANI.
11:49 hours: ITBP's mandate is to maintain national security and integrity of borders. ITBP's capability and preparedness are satisfactory. At the border, incidents of small transgression happen periodically and we keep giving them appropriate responses, says ITBP DG Sanjay Arora.
11:45 hours: Supreme Court issues notice to Central Government, seeking direction to frame model pacts for builder and agent buyers to protect customers and bring in transparency in the realty sector in tune with the Real Estate Regulatory Authority (RERA) Act 2016.
11:19 hours: Kerala High Court quashes State Govt's order, issued in May, that reduced charge of RT-PCR tests in private labs to Rs 500 from Rs 1,700
11:00 hours: 4 persons from Gogi gang, who were planning to attack Sunil Tillu's gang, were apprehended in Delhi's Rohini area. They were waiting for someone's order to act up on. It was part of revenge for Rohini court incident, says Delhi Police Special Cell.
10:35 hours: I consider myself blessed to have got the opportunity to bring back the ashes of Shyamji Krishna Varma back from Switzerland in 2003 and receive his reinstatement certificate during my UK visit in 2015. It is important that young India knows more about his courage and greatness, tweets PM Modi.
10:33 hours: Uttar Pradesh government writes to Punjab chief secretary, urging not to let anyone from the state go to Lakhimpur Kheri where Section 144 of CrPC was imposed following death of 8 people in violence on Sunday.
9:45 hours: Due to the closure of National Highway 24 and National Highway 9 by Ghaziabad Police regarding protesters, the Delhi Traffic Police has advised commuters going to Ghaziabad from Sarai Kale Khan to take alternate route.
9:25 hours: India reports 20,799 new COVID cases, 26,718 recoveries, and 180 deaths in the last 24 hours, says Union Health Ministry.
Active cases: 2,64,458
Total recoveries: 3,31,21,247
Death toll: 4,48,997
Total vaccination: 90,79,32,861
9:00 hours: 4 persons from Gogi gang, who were planning to attack Sunil Tillu's gang, were apprehended in Delhi's Rohini area. They were waiting for someone's order to act up on. It was part of revenge for Rohini Court incident, says Neeraj Thakur of Delhi Police Special Cell.
8:30 hours: A four-storey building collapsed in Kalbadevi area of Mumbai, killing a 61-year-old man yesterday evening, reports ANI.
8:07 hours: Also Read -- Lakhimpur Kheri Violence: Priyanka Vadra arrested, claims Congress as toll rises to 8; internet suspended | 10 Points
7:45 hours: Chhattisgarh Chief Minister Bhupesh Baghel says he will visit in Uttar Pradesh today where eight people were killed after violence erupted during farmers' protest.
7:20 hours: Meghalaya LoP Mukul Sangma, PCC Chief Vincent Pala, AICC Incharge Manish Chatrath meet Congress leader Rahul Gandhi.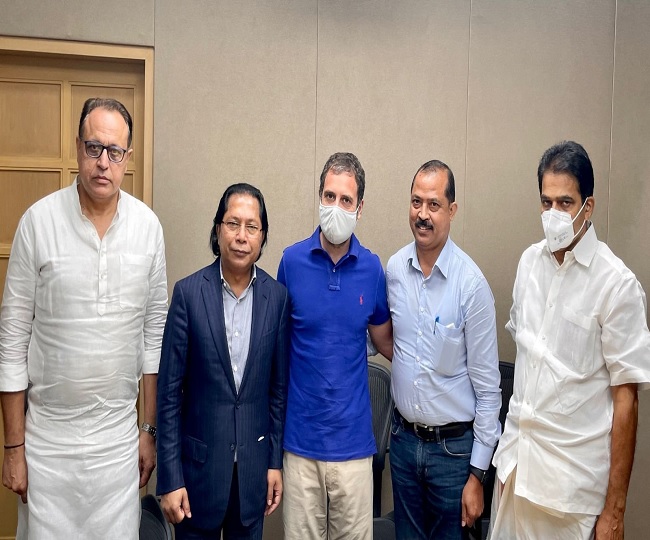 7:15 hours: Four farmers and four others have died (in the Lakhimpur Kheri incident). Probe underway. It's an unfortunate incident, should not be politicised, says Lakhimpur Kheri DM Arvind Kumar Chaurasiya.
7:10 hours: 944 new COVID-19 cases and 2 new deaths reported in Mizoram yesterday. Active cases stand at 15,207, says state health department.
Posted By: Aalok Sensharma