Updated: Wed, 27 Oct 2021 11:16 AM IST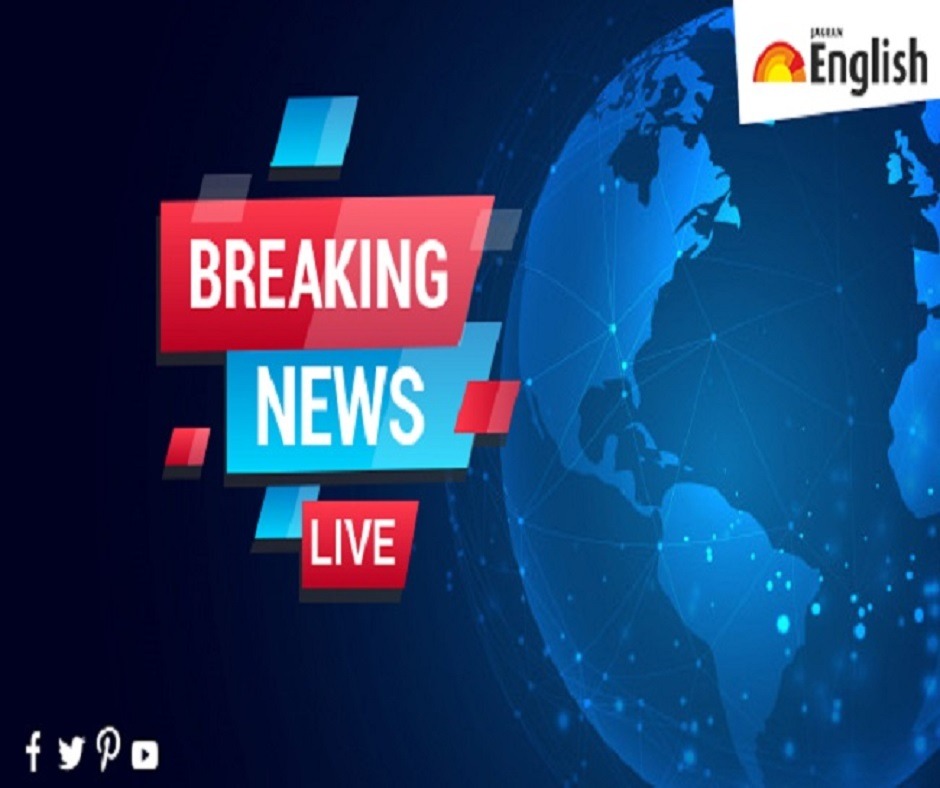 New Delhi | Jagran News Desk: Each and everything that happens around us impacts in some way and that's why it becomes important for us to know what's happening around the world. Thus at English Jagran, we provide our readers with 360-degree coverage in all genres to give them a brief insight into what's happening around the world.
Here are the LIVE Updates of October 27:
11:15 am: Mumbai Police appoints an ACP-level officer to investigate the allegations levelled against NCB Zonal Director Sameer Wankhede. All the complaints received against Wankhede will be probed by the officer. Four Police stations in Mumbai have received such complaints so far.
11:10 am: In the course of these 4.5 years that I was there, here are all the papers on what we have achieved. This (pic 2) is our manifesto of when I took over. This is our manifesto of what we have achieved (pic 3): Captain Amarinder Singh, in Chandigarh
11:06 am: Pegasus matter | Supreme Court says there has been no specific denial by Centre in the issue, thus we have no option but to accept the submissions of petitioner prima facie and we appoint an expert committee whose function will be overseen by the Supreme Court.
11:00 am: Birth certificate or 'nikah nama' which I tweeted, if they prove me wrong, I will quit politics, resign from my post...I am not asking him (Sameer Wankhede) to resign, but he will lose his job as per law: Maharashtra Minister Nawab Malik
10:45 am: Today India is the largest manufacturer and supplier of generic medicines...We believe in 'Vasudhaiva Kutumbakam'. We're seeing to it that the world gets affordable medicine: Chemical & Fertilisers Minister Mansukh Mandaviya at Invest India's Investors Summit
10:30 AM: When first wave of #COVID19 hit, the world didn't have (Corona) medicines. We not only brought our own situation under control, met our own medicine requirements but also supplied medicines to over 150 nations. This is our commitment: Chemical & Fertilisers Min Mansukh Mandaviya
10:20 am: Lakhimpur Kheri violence | SIT releases contact numbers of its members urging eye witnesses to come forward & contact them to record their statements& provide digital evidence. SIT says that details of such people will be kept confidential if they want & they'll be given security
10:10 am: Udaipur, Rajasthan: Neerja Modi School terminated services of its teacher Nafisa Attari for posting a WhatsApp status "we won", with pics of Pak cricketers after #INDvPAK match "Our family members were divided into 2 & supported their teams. Doesn't mean I support Pak," she said
10:00 am: ..They (NCB) first said they will intervene, by evening they said since the letter had no signature or name, hence no intervention. But given the allegations in the letter, if you still overlook, it raises questions on the entire institution: Maharashtra Minister Nawab Malik
9:40 am: Karnataka Govt issues guidelines for int'l arrivals. Passengers arriving from countries in Europe including UK, South Africa, Brazil, Bangladesh, Botswana, China, Mauritius, New Zealand & Zimbabwe would need to follow addl measures on arrival in India incl post-arrival testing.
9:35 am: Supreme Court to pronounce its order today on pleas seeking independent court-monitorerd probe into alleged Pegasus spyware case.
9:30 am: Of the 13,451 new infections and 585 deaths reported in India in the last 24 hours, Kerala reported 7,163 new cases and 90 deaths.
9:25 am: India reports 13,451 new #COVID19 cases, 14,021 recoveries&585 deaths in last 24 hrs as per Health Ministry Case tally: 3,42,15,653 Active cases: 1,62,661 (lowest in 242 days) Total recoveries: 3,35,97,339 Death toll: 4,55,653 Total Vaccination: 1,03,53,25,577 (55,89,124 y'day)
9:20 am: A decision over the inclusion of Ayodhya into Mukhyamantri Tirth Yatra Yojana likely to be taken in the Delhi cabinet meeting today. CM Delhi Kejriwal will address a press conference after the cabinet meeting.
9:10 am: Delhi Chief Minister Arvind Kejriwal to chair a meeting of Delhi Cabinet today.
9:00 am: Telangana: Junior Doctors of Osmania General Hospital, Hyderabad staged a unique protest y'day by wearing helmets on duty after a ceiling fan fell on a doctor in dermatology dept causing head injuries to her. They also staged silent protest&submitted memorandum to Superintendent.
8:45 am: Price of petrol & diesel in #Delhi is at Rs 107.94 per litre & Rs 96.67 per litre respectively today. Petrol & diesel prices per litre-Rs 113.80 & Rs 104.75 in #Mumbai, Rs 108.45 & Rs 99.78 in #Kolkata; Rs 104.83 & Rs 100.92 in #Chennai respectively
8:35 am: The crucial airlift spearheaded sustained air ops in support of Indian Army & civil effort during the war. One of the Dakotas VP905 was refurbished & gifted to IAF later. The aircraft, christened Parashurama, now proudly flies with IAF Heritage Flight: Indian Air Force (IAF)
8:25 am: Marking a significant landmark in India's military history by commencing induction of troops in defence of Kashmir valley, Dakotas of No.12 Sqn of then RIAF landed the 1st boots on ground- 1 Sikh, Indian Army-at Srinagar on 27 Oct 1947. This day is marked as the Infantry Day: IAF
8:20 am: RPSC RAS 2021 exam today | 2G/3G/4G data, internet services, bulk SMS/MMS, WhatsApp, Facebook, Twitter & other social media services via Internet Service providers (except voice calls) suspended from 8 am to 1 pm today in Bharatpur, Dholpur, Karauli & Sawai Madhopur districts.
8:10 am: RPSC RAS 2021 exam today | 2G/3G/4G data, internet services, bulk SMS/MMS, WhatsApp, Facebook, Twitter & other social media services via Internet Service providers (except voice calls, broadband internet) suspended from 6 am-1.30 pm today in Ajmer, Bhilwara & Nagaur districts.
8:00 am: RPSC RAS 2021 exam today | 2G/3G/4G mobile internet, internet services,bulk SMS/MMS, WhatsApp, FB, Twitter&other social media services via Internet Service providers(except voice calls,broadband internet)will be suspended from 9 am-1 pm today in Jaipur Police Commissionerate area
7:50 am: The Bombay High Court will resume hearing of the bail plea of Aryan Khan in connection with seizure of drugs on a cruise ship today.
7:40 am: Prime Minister Narendra Modi will virtually attend the 16th East Asia Summit today.
7:32 am: Union Health Minister Mansukh Mandaviya will chair a meeting with the state health ministers today to discuss ramping up the COVID-19 vaccination drive in the country.
7:23 am: US | Centers for Disease Control has approved WHO's Emergency use listing (EUL) vaccines & for the purposes of travel to US we would also include combinations of vaccines: Dr Cindy Friedman, chief of the travellers' health branch of CDS
7:15 am: So this includes Pfizer, Moderna, J&J, AstraZeneca, and they all have been WHO-EUL listed. And as those lists get updated, our list will change as well: Dr Cindy Friedman, chief of the travellers' health branch of CDS
Posted By: Talibuddin Khan