Breaking News, Latest Updates, Highlights of October 16
Updated: Wed, 16 Oct 2019 06:21 PM IST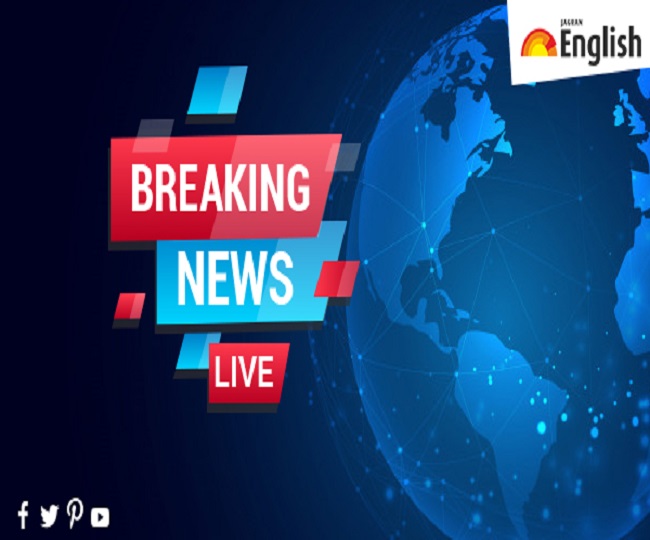 New Delhi | Jagran News Desk: Jagran English focuses on all the top news of the day to keep our readers stay updated with all the real-time trends on breaking news from India and across the world.
The Assembly Elections in Maharashtra and Haryana are just a few days away and that's at Jagran English we will focus on all the top news from these two states. Prime Minister Narendra Modi to address rallies in Akola, Jalna, and Panvel in Maharashtra today.
Today, the hearings in the politically sensitive matter of Ayodhya land case will be wrapped up by the Supreme Court after 40 days of the day-to-day hearing. The date was preponed by a day, as the CJI earlier had set October 17 as the last day for hearing.
Apart from that, we will focus on all the other top-rated news items of the day to help our readers stay updated and well informed.
Here are the Highlights of October 16:
5:15 pm: West Bengal Chief Minister Mamata Banerjee meets the family of Nobel laureate #AbhijitBanerjee , in Kolkata. Abhijit Banerjee shares this year's Nobel Prize for Economics, with his wife Esther Duflo and USA's Michael Kremer
5:10 pm: Union Minister Nitin Gadkari: Chenani-Nashri Tunnel on NH 44, in J&K to be named after Dr. Shyama Prasad Mukherjee. This is our humble homage to Shyama Prasad Ji whose battle for Kashmir, 'One Nation One Flag' has immensely contributed in national integration.
5:03 pm: Prime Minister Narendra Modi in Panvel: Before 2014, the relation that was there between the underworld and builder mafia in the real estate sector, things that were done, Congress & Nationalist Congress Party (NCP) leaders have not been able to wash away those stains till now .
5:00 pm: Prime Minister Narendra Modi in Panvel: Before 2014, the relation that was there between the underworld and builder mafia in the real estate sector, things that were done, Congress & Nationalist Congress Party (NCP) leaders have not been able to wash away those stains till now.
4:50 pm: PM Narendra Modi, in Panvel: Formula of Narendra and Devendra has been super-hit in the last 5 years. In the time to come it will take Maharashtra to the new heights of development. When Narendra and Devendra stand together then 1+1 becomes 11 & not 2.
4:40 pm: Union Home Minister Amit Shah in Haryana: When we talk about deporting illegal migrants, Congress says why will you deport them? Where will they go? What will they feed upon? I ask them, 'wo aapke mausere bhai lagte hain kya?
4:30 pm: Election Commission finds BJP leader, Gopal Bhargava's comment "BJP candidate represents India, Congress candidate represents Pakistan" during an election rally in Jhabua, in violation of Model Code of Conduct. EC advised him to be more careful in future while addressing public.
4:26 pm: Joint Commissioner of Police, Economic Offences Wing (EOW) clarifies that Surinder Arora, and not Manmohan Ahuja, is being questioned in connection with Punjab and Maharashtra (PMC) Bank scam.
4:21 pm: Delhi: Congress Rajya Sabha MP from Karnataka KC Ramamurthy submitted his resignation to the Vice President M Venkaiah Naidu, today, his resignation was accepted.
4:17 pm: Varun Sinha, Hindu Mahasabha's lawyer: Supreme Court has reserved the order and has made it clear that the decision will come, in this case, within 23 days
4:13 pm: Rose Valley scam case: Central Bureau of Investigation (CBI) serves notice to Officer on Special Duty (OSD), West Bengal Finance Department asking the officer to appear before the agency on 18th October (tomorrow).
4:10 pm: Supreme Court says that the rest of the submissions can be made in written form in the next 3 days.
4:03 pm: Indian Embassy in Afghanistan: During the last 4 years, around 2000 Afghan children in the age group of 4 months to 18 years have been treated with India's assistance of US$ 4 million.
4:00 pm: Arguments conclude in the #AyodhyaCase , Supreme Court reserves the order.
3:48 pm: News Broadcasting Standards Authority (NBSA) issues advisory on #AyodhyaHearing coverage: *Do not speculate court proceedings. *Ascertain facts of hearing. *Do not use mosque demolition footage. *Do not broadcast any celebrations. *Ensure no extreme views are aired in debates.
3:40 pm: Govind Mohan, Additional Secretary in Ministry of Home Affairs: Progress of the structure is at 70-75%, work is being done in a fast fashion. Whole building will be completed and handed over to the government by 31st October.
3:30 pm: West Bengal Chief Minister Mamata Banerjee: #AbhijitBanerjee got Nobel Prize, #SouravGanguly got the opportunity (BCCI President post). Bengal is proud and is moving forward.
3:26 pm: Md Salim, CPI(M) sends legal notice to Sayantan Basu, BJP West Bengal General Secretary over his remarks, "Md. Salim is a known ISI (Pakistan's Inter-Services Intelligence) agent. Twitter has done the right thing by closing his account".
3:20 pm: Kunal Kishore, publisher of map that was handed over to Advocate Dhavan: He is an intellectual, he thought if this map is presented before the court his case will become non-existent. If he had objections he could have said that in the time that was given to him.
3:05 pm: Union Home Minister Amit Shah in Panipat, Haryana: Congress ki sarkaar teen 'D' ke siddhant par chalti thi. Pehla 'D' darbariyon ki sarkar, dusra 'D' damaad ki sarkar aur teesra 'D' damaad ke dalalon ki sarkaar
2:55 pm: Sources: Congress Rajya Sabha MP from Karnataka KC Ramamurthy has submitted his resignation to the Vice President Secretariat, his resignation has been accepted
2:45 pm: Supreme Court adjourns for Friday bail plea of Congress leader P Chidambaram against the order of the Delhi High Court that dismissed his bail plea in the INX Media case.
2:33 pm: Vice-Chancellor Parimala Ambekar, Gulbaraga University, Karnataka on cancelling permission to Kanhaiya Kumar's programme: We received concerns over security of the campus, considering which, I took the decision to cancel the programme. There was no order from Governor.
2:28 pm: Senior advocate Dr Rajiv Dhavan appearing for one of the Muslim parties in #AyodhyaCase in Supreme Court says, Hindu Mahasabha has variations in their submissions in the case.
2:20 pm: Madhya Pradesh: 5 doctors including a Civil Surgeon have been suspended in the incident where ants were seen on the body of a 50-year-old at a District Hospital in Shivpuri.
2:15 pm: Uttar Pradesh Government: In the view of upcoming festivals, no leaves will be granted till 30th November to the officers in field. All officers in field directed to be present at their offices till 30th November.
2:10 pm: J&K: The civilian killed by terrorists in Kakpora area has been identified as Sethi Kumar Sagar from Chattisgarh who was working in a brick kiln in Nehama. This is the second civilian killing after a truck driver from Rajasthan was killed by terrorists in Shopian on Oct 14
2:05 pm: Amit Shah in Haryana: Due to Article 370, Pakistan misled youth of J&K & gave weapons in their hands. In the era of terrorism that began during Congress government, from 90s till now, more than 40,000 people lost their lives to terrorism, but Congress never scrapped Article 370.
1:55 pm: Goa minister Mauvin Godinho: We cannot allow us to be ruled by the Navy... Imagine 20 kms around the airport there will be no high rise buildings, right up till Agasai and on the other side up till Dona Paula. Is all this going to be under the domain of the Navy?
1:50 pm: PM Modi in Partur: Parivarvaad ke niche Congress ka rashtravad dab chuka hai. Parivar bhakti mein hi Congress ko rastra bhakti nazar aati hai, aur yahi vajah hai ki Congress aj ladkhada rahi hai, antim sans le rahi hai.
1:45 pm: India Meteorological Department: Squally weather with wind speed reaching 45-55 kmph, gusting to 65 kmph is likely to prevail over Comorin area and adjoining Maldives area. Fishermen are advised not to venture into these areas on 17th & 18th October.
1:35 pm: All India Babri Masjid Action Committee (AIBMAC) convener Zafaryab Jilani: I have no information on withdrawal of appeal by Sunni Waqf Board.
1:29 pm: Kashmir Zone Police: Terrorists have killed a civilian in Kakpora area of Pulwama. Area has been cordoned and searches are going on. #JammuAndKashmir
1:25 pm: INX Media Case: Special Court of Delhi has issued directions to Tihar Jail authorities to produce Congress leader P Chidambram tomorrow at 3 pm.
1:23 pm: Karnataka Congress leader and Chairman of a cooperative bank, K Rajanna appears before ED in DK Shivakumar case. He had given loan to MLA Lakshmi Hebbalkar. She has also been questioned by ED in the case.
1:15 pm: A Special Court in Delhi issues production warrant for Congress leader P Chidambaram's presence in the court tomorrow in INX media case.
1:05 pm: INX Media case: Enforcement Directorate has informed Delhi's Rouse Avenue Court that it has arrested P Chidambram after interrogating him in Tihar Jail. ED has also told the Court that a statement of P Chidambram was recorded during the interrogation today.
1:00 pm: BSF sources: A drone from Pakistan's side was spotted at Hazara Singh Wala in Punjab's Firozepur district on 14th October.
12:58 pm: Hyderabad: Directorate Revenue Intelligence nabbed a passenger who arrived from Sharjah to Hyderabad on 14 Oct. On examination it was found that, the passenger was wearing customised jeans in which gold was hidden. Gold weighing 652.95 grams valued at Rs 24,61,621 has been seized
12:52 pm: Sr Advocate Rajeev Dhavan appearing for one of the Muslim parties in #Ayodhya case teared down papers,maps handed over to him by counsel of All India Hindu Mahasabha. Dhavan was objecting to All India Hindu Mahasabha's counsel trying to place publication by K Kishore
12:49 pm: J&K: On specific input of J&K Police, an operation was launched which led to an encounter in Anantnag today. It involved a combined group of terrorists of Lashkar-e-Taiba&Hizbul Mujahideen. 3 terrorists including LeT commander Nasir Chadru,Javed Farooq&Aquib Ahmad eliminated.
12:43 pm: Zakir Naik statement on National Investigation Agency's allegations on him:It's unfortunate that NIA,having spent over 3yrs investigating me,has been publicly making claims connecting me to terrorism without having in possession a single shred of evidence to support it.
12:40 pm: Bank of Maharashtra PRO: Bank has lodged a complaint with Pune Police and Cyber Cell against circulating fake news and spreading of rumours about bank's financial health on WhatsApp, news site and other social media platforms.
12:32 pm: Visakhapatnam Rural: Excise & Prohibition department has seized 1800 kg Cannabis at Garikabanda village, four persons arrested. #AndhraPradesh
12:25 pm: CJI Ranjan Gogoi after submissions made by lawyer for All India Hindu Mahasabha in Ayodhya Ram Temple-Babri Masjid land case: If these are the kind of arguments going on, then, we can just get up and walk out.
12:15 pm: Jammu and Kashmir: Tour operators from Maharashtra visited Srinagar yesterday after government lifted travel advisory on Kashmir. Tourism Director, Kashmir, Nissar Ahmad Wani says, "We are trying to bring tourism in Kashmir back on track."
12:00 pm: PM Modi in Akola: At one time, there were regular incidents of terrorism and hatred in Maharashtra. The culprits got away, and settled in different countries. India wants to ask the people who were in power then, how did all of this happen? How did they escape?
11:55 am: Ghulam Nabi Azad, Congress:Terrorism got revived ever since BJP came into power at the centre because they couldn't handle the situation, they had no cue about the J&K politics except the sloganeering. In J&K, militancy is on rise because of the mishandling of affairs by BJP govt
11:45 am: PM Modi in Akola: For political gains, some are openly saying that Article 370 has nothing to do in #MaharashtraAssemblyPolls, that J&K has nothing to do with Maharashtra. I want to tell such people that J&K and its people are also sons of Maa Bharti only. #Maharashtra
11:42 am: Mumbai: City's Economic Offences Wing DCP Shrikant Paropkari addresses Punjab and Maharashtra Bank (PMC) depositors protesting outside Esplanade Court.
11:40 am: Odisha: Former State Minister Damodar Rout resigned from Bharatiya Janta Party today, alleging that he was being sidelined & ignored by the party.
11:35 am: PM Narendra Modi at an election rally in Akola, #Maharashtra: Yeh Veer Savarkar ke hi sanskar hain jo rashtrawad ko humnein rashtra nirman ke mool mein rakha hai.
11:30 am: J&K: Police today arrested Hayat Ahmad Bhat, the main instigator of law and order disturbance in the Downtown area of Srinagar city.
11:25 am: Maharashtra: Accused in PMC Bank case, Rakesh Wadhawan, Sarang Wadhawan and Waryam Singh have been sent to judicial custody till 23rd October by Esplanade Court, Mumbai.
11:22 am:GoC 15 Corps Lt General KJS Dhillon: I would like to assure the farmers in #Kashmir that all possible security will be provided, they will be allowed to reap the harvest. I would assure security to all farmers in Kashmir, it'll be provided by the state. It is our responsibility.
11:15 am: A three-judge bench headed by Justice NV Ramana says if the government doesn't wish to divulge reasons for not placing any order before it, an affidavit detailing the reasons to be filed by it. Cases on various restrictions in Jammu and Kashmir adjourned for October 25.
11:10 am: Supreme Court asks the Centre to place on record before it all the orders relating to restriction, shutdown and detention in Jammu and Kashmir.
11:05 am: INX Media case: Congress leader P Chidambaram arrested by Enforcement Directorate after questioning at Delhi's Tihar Jail
11:00 am: Supreme Court says, we will hear on Oct 18, PIL filed by Bijon Mishra, seeking a direction for protection of over 15 lakh and 100% insurance cover Punjab and Maharashtra Bank (PMC) depositors
10:55 am: Chief Justice of India (CJI) Ranjan Gogoi while dismissing intervention application of one of the parties Hindu Maya Sabha in #Ayodhya land case: This matter is going to be over by 5 pm today. Enough is enough.
10:40 am: Five-judge Constitution bench, headed by Chief Justice of India (CJI) Ranjan Gogoi begins today's hearing in the Ayodhya Ram Temple-Babri Masjid land case in Supreme Court. Today is the 40th day of hearing in the case.
10:30 am: Jammu & Kashmir Police: All three Hizbul Mujahideen terrorists led by commander Nasir Chadru are reported dead in the encounter in Anantnag.
10:25 am: Sanjay Kumar,Bihar Principal Secy (Health):In last 2 days, dengue cases have gone up by 100. As per experts,30-40% Aedes mosquito larvae breeding inside houses. We're appealing to people in Patna to not allow water to stand. So far,there has been no mortality due to dengue
10:12 am: Delhi Chief Minister Arvind Kejriwal: Persons with disabilities will definitely be exempted during the odd-even vehicle scheme that will be implemented from 4th to 15th November, 2019.
10:00 am: Delhi: Enforcement Directorate (ED) officials leave from Tihar Jail after interrogating Congress leader P Chidambaram. Yesterday, a special court had allowed 3 ED officials to interrogate P Chidambaram in INX media money laundering case. Currently, he is in judicial custody.
9:55 am: Jammu & Kashmir: BJP National Vice President & party in-charge of Jammu & Kashmir, Avinash Rai Khanna holds a meeting with village headmen in Srinagar
9:50 am: West Bengal: Officials of Belacoba forest range in Jalpaiguri district seized 14-feet long skin and 110 pieces of bones of a Royal Bengal Tiger, yesterday. The team also arrested two Bhutan nationals.
9:45 am: Gaya: A police official was suspended after a video of him accepting bribe went viral. SSP RK Mishra says, "On the basis of the video, the officer has been suspended. An investigation has been initiated, appropriate action to be taken." #Bihar
9:40 am: Jammu and Kashmir: Encounter underway in Pazalpora area of Anantnag. (Visuals deferred by unspecified time)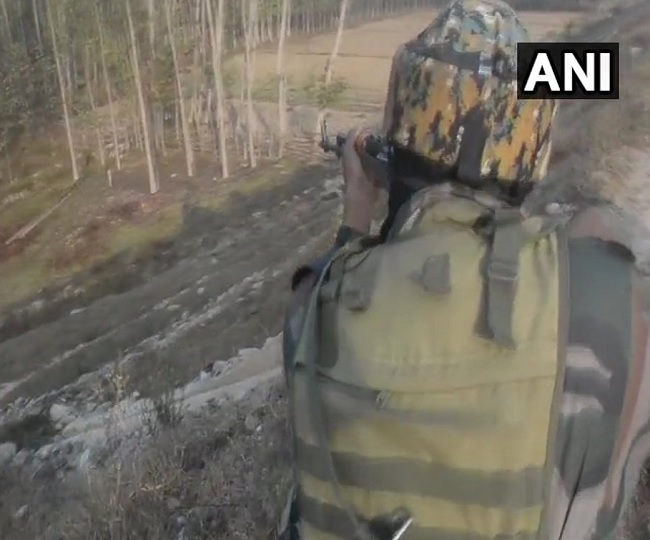 9:30 am: Jammu and Kashmir Police: Dr Farooq Abdullah (in file pic) is detained at his house in Srinagar. His daughter Safiya who was detained during a protest against abrogation of #Article370 yesterday, is in judicial custody.
9:00 am: Never thought India could defeat Pakistan till Ganguly became skipper: Shoaib Akhtar
8:24 am: Delhi: Karti Chidambaram and Nalini Chidambaram also reached Tihar jail.
8:20 am: Delhi: Enforcement Directorate (ED) officials reach Tihar Jail to interrogate Congress leader P Chidambaram. Yesterday, a special court had allowed 3 ED officials to interrogate P Chidambaram in INX media money laundering case. Currently, he is in judicial custody in INX CBI case
8:10 am: Manipur: Suspected object that was spotted inside the office of Panthoibi Housing Finance Co. at Uripok Tourangbam Leikai in Imphal, was detected as a remote controlled IED by Manipur Police Bomb Detection Disposal Squad,last night. It was safely disarmed by the team. Case filed.
7:35 am: Union Home Minister and BJP President Amit Shah to address rallies in Faridabad, Samalkha, Bahadurgarh and Gurugram in Haryana, today.
7:20 am: Delhi: Major pollutants PM 2.5 at 232 and PM 10 at 233 both in 'Poor' category, in Lodhi Road area, according to the Air Quality Index (AQI) data
7:15 am: Rashtriya Swayamsevak Sangh (RSS) has called meeting of all 'pracharaks' from October 31 to November 4, 2019 in Haridwar. RSS leaders Mohan Bhagwat, Bhaiyyaji Joshi, Dattatreya Hosabale and Krishna Gopal will be present
7:10 am: Odisha: Police seized 150 kg cannabis from a truck and arrested two persons in Malkangiri, yesterday.
7:05 am: Home guards Minister Chetan Chauhan on UP Govt's reported decision to terminate service of 25,000 home guards: We have not received any official letter from the home department. I assure that no one will be removed from their jobs. No formal decision has been taken.
7:00 am: Students from various colleges in Visakhapatnam participated in a rally at Central Park, carrying a 25,000 square meter long national flag, on the occasion of Dr APJ Abdul Kalam's birth anniversary yesterday.
#WATCH: Students from various colleges in Visakhapatnam participated in a rally at the Central Park, carrying a 25,000 square meter long national flag, on the occasion of Dr APJ Abdul Kalam's birth anniversary yesterday. #AndhraPradesh (15.10) pic.twitter.com/UMap6rTscK

— ANI (@ANI) October 15, 2019
Posted By: Talib Khan