Updated: Wed, 13 Oct 2021 06:06 PM IST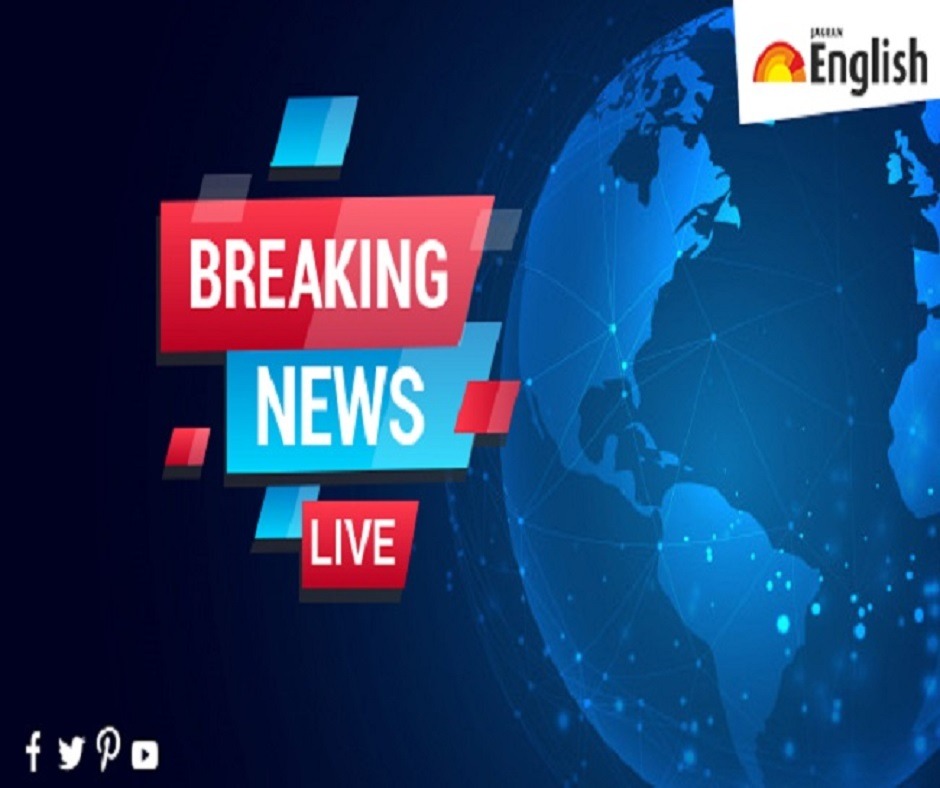 New Delhi | Jagran News Desk: Each and everything that happens around us impacts in some way and that's why it becomes important for us to know what's happening around the world. Thus at English Jagran, we provide our readers with 360-degree coverage in all genres to give them a brief insight into what's happening around the world
Here are the LIVE Updates of October 13:
2:40 pm: Where was Mahatma Gandhi&where was Savarkar at that time? Savarkar was in jail. How could they've communicated? He filed mercy petitions from jail & continued being with Britishers.He was the 1st to speak of 2 nation theory after coming out of jail in 1925: Chhattisgarh CM Baghe
2:30 pm: Old laws will be rectified, unnecessary laws will be scrapped. The system will be built wherein existing industries need not waste time over govt, you'll invest your time in your business. Red tapism & Inspector Raj will end: Delhi CM interacts with traders-industrialists in Jalandhar
2:20 pm: Maharashtra | Centre is misusing some institutions like CBI, Income Tax, ED, NCB for politics: NCP chief Sharad Pawar in Mumbai
2:10 pm: If there is an honest CM and cabinet at the top then I can challenge that the entire structure below will be alright. We did this in Delhi: AAP national convener and Delhi CM Arvind Kejriwal in Jalandhar, Punjab
2:00 pm: BCCI introduces the new jersey of the Indian cricket team. "Presenting the Billion Cheers Jersey! The patterns on the jersey are inspired by the billion cheers of the fans," tweets BCCI.
1:45 pm: SOPs for #COVID19 protocols for Chhath Puja celebrations will remain the same as SOPs for all other festivals: Government Sources
1:30 pm: Army Chief General MM Naravane visited the Army Headquarters of Sri Lankan Army. He carried out Turnout Inspection & received a Guard of Honour. The Army Chief complimented the Guard for impeccable 'Turnout & Parade': Indian Army
1:22 pm: Fake Input Tax Credit availed & utilised is Rs 134 cr. Chirag Goel masterminded a deep-rooted conspiracy to defraud Govt. He has been remanded to judicial custody by Metropolitan Magistrate Patiala House Courts, Delhi, for 14 days. Further investigation underway: Finance Ministry
1:15 pm: On analysis of e-Way Bills generated by 2 supplier firms/companies owned by his associate it was found that vehicles for which e-way Bill were generated for purported supply of goods were being used in distant cities & had never entered Delhi during said period: Finance Ministry
1:10 pm: On basis of Risk Analysis, exporter Vibe Tradex was identified for scrutiny. Vibe Tradex engaged in export of Pan Masala, chewing tobacco, FMCG goods. Network of fictitious exporters was being operated by one Chirag Goel, an MBA from University of Sunderland, UK: Finance Ministry
12:57 pm: India will have a vaccine capacity of 28 crore doses this month. 22 crore Covishield and 6 crore Covaxin; 60 lakh ZyCoV-D doses are also ready: Government Sources
12:50 pm: She was married to a Colonel rank officer & their divorce matter was pending. Suicide letter not recovered but an old letter of her father who is also rtd Army officer is recovered. Prima facie it seems it happened due to a family dispute but we're investigating: Pune City Police
12:45 pm: A 43-year-old woman Lt Colonel died by suicide at Pune earlier today. The woman hails from Uttarakhand and was posted in Jaipur. She had come to Pune for a military training purpose for 3 months: Pune City Police
12:30 pm: Kerala: Sooraj, Uthra's husband, has been sentenced to life imprisonment by the Additional Sessions Court, Kollam. He was found guilty of killing his wife Uthra using a Cobra.
12:00 pm: Earlier, we used to see 'work in progress' boards everywhere & people started to believe that it will never be completed. It showed distrust of people. But we changed it. We planned well & introduced 'gati' in development projects: PM Narendra Modi
11:45 am: We are laying a foundation for the next 25 years. This national master plan will give 'gatishakti' to development plans of the 21st century & will help in the timely completion of these plans: PM Narendra Modi in Delhi
11:30 am: Delhi: PM Narendra Modi inaugurates PM GatiShakti-National Master Plan for multi-modal connectivity & new exhibition complexes of ITPO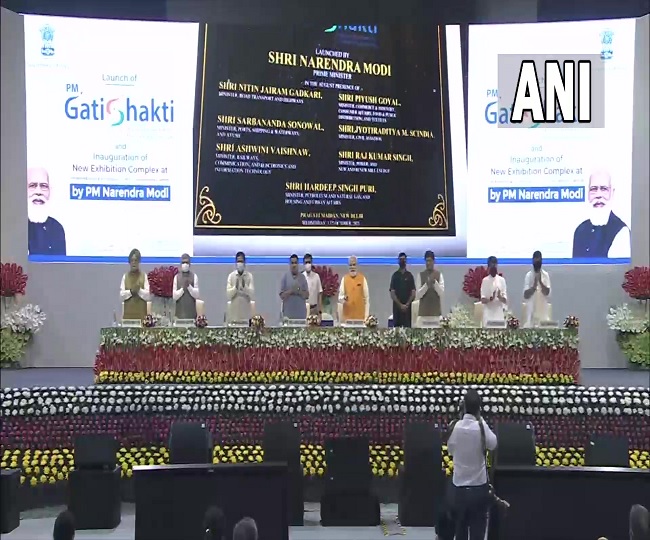 11:15 am: Delhi: Prime Minister Narendra Modi reviews the Mega Gatishakti Master Plan. PM Modi will be unveiling the plan shortly
10:55 am: Muslim students have shared a video showing a man barging into the hospital & threatening them for complaining to the Police. He is also seen threatening to stab them & lodge false cases against them once they get discharged: Ilkal Police Station, Karnataka Police
10:45 am: A clash broke out in Ilkal town of Bagalkot district over opposition to a Muslim boy wearing a skull cap. Two students were critically injured. Two FIRs, including that on a counter-complaint, registered: Ilkal Police Station, Karnataka Police
10:15 am: Delhi: Congress leaders Rahul Gandhi and Priyanka Gandhi Vadra watch a photo exhibition on the 1971 Bangladesh Liberation War, at AICC office. Party leader Mallikarjun Kharge and KC Venugopal also present.
10:00 am: They are presenting distorted history. If this continues, they'll remove Mahatma Gandhi & make Savarkar the father of the nation, who was accused of the murder of Mahatma Gandhi & was pronounced complicit in the inquiry of Justice Jeevan Lal Kapur: AIMIM chief Asaduddin Owaisi
9:30 am: Patna: Bihar Chief Minister Nitish Kumar offers prayers at Sheetla Mata Mandir on the occasion of Ashtami
9:00 am: Punjab: Family of Naib Subedar Jaswinder Singh, who was one of the five (a JCO & four soldiers) who lost their lives during a counter-terror operation in Poonch sector in J&K on Oct 11th, mourn their loss at their residence in Mana Talwandi village of Kapurthala district.
8:52 am: Bihar: Railway Protection Force (RPF) seized 46.6 kgs of silver from two passengers at a railway station in Gaya "They were coming from Kolkata & were carrying silver worth over Rs 28 lakhs. Case will be handed over to customs department," said Ajay Prakash, Inspector RPF, Gaya
8:40 am: The US will reopen its land borders for non-essential travel in November after a 19-month freeze. All international visitors will need to be vaccinated against the coronavirus: Associated Press
8:25 am: Weapon-dropping case of Phallian Mandal | Irfan Ahmed Bhat, of Verinag, Anantnag, confessed that he's in touch with handlers across&associated with LeT. He was here to receive consignment (seized by Police-an AK series rifle, 3 magazines, 30 rounds & an optical sight): J&K Police
8:10 am: The detainee is associated with LeT and has confessed to having been in touch with handlers across. He had come here to receive the consignment (which already stands seized by Police): J&K Police
8:00 am: Navjot Singh Sidhu, President Punjab Congress will be meeting me and KC Venugopal for discussion on certain organisational matters pertaining to Punjab Pradesh Congress Committee at Venugopal's office (in Delhi) on 14th October: AICC in-charge of Punjab, Harish Rawat
7:47 am: Mumbai: A massive fire broke out in around 20 motorcycles parked at a residential society in Nehru Nagar, Kurla earlier this morning. All the motorcycles were gutted in the fire that was later doused by the fire department's personnel. More details awaited.
7:35 am: The bail application of Bollywood superstar Shah Rukh Khan's son Aryan Khan will be heard on Wednesday by a Mumbai special court in connection with the seizure of banned drugs onboard a cruise ship.
7:30 am: Girls in PPE kits performed Garba dance in Rajkot, Gujarat on the occasion of Navratri on Monday night. "This Garba aims to spread awareness among the public about the COVID-19," said Rakshaben Boriya, organiser of the Garba
7:22 am: MP: FIR registered against a group of Muslim students for allegedly assaulting their schoolmates over chanting of 'Bharat Mata Ki Jai' at a prayer meeting in Agar Malwa. "Nine known & 9 unknown people were booked on charges of rioting &assault," Badod SHO Vivek Kanodia said y'day
7:15 am: Govt of India is seriously working to increase the use of ethanol in the transport sector. Currently, the ethanol economy is Rs 20,000 crores, which I am targeting to take to Rs 2 lakh crores: Union Road Transport and Highways Minister Nitin Gadkari
7:08 am: Maharashtra: A jilted lover killed a 14-year-old girl in Bibwewadi area of Pune on Tuesday, police said. "The girl died on the spot. A case has been registered and a team has been formed to nab the accused," said DCP (Zone 5) Namrata Patil
Posted By: Talibuddin Khan