Breaking News, Latest Updates Highlights of October 11 | India's COVID-19 caseload breaches 7 million mark; total recoveries over 60 lakh
Stay tuned to catch all the LIVE updates here
Publish Date: Sun, 11 Oct 2020 07:18 AM IST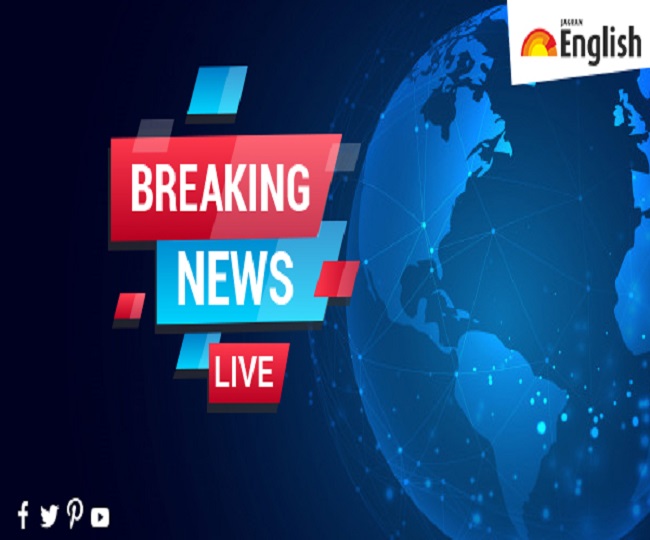 New Delhi | Jagran News Desk: Each and everything that happens around us impacts in some way and that's why it becomes important for us to know what's happening around the world. Thus at English Jagran, we provide our readers with a 360-degree coverage in all genres to give them a brief insight about what's happening around the world.
Today we will focus on the latest developments on Hathras gangrape and murder case, Bihar Assembly polls and the ongoing COVID crisis among others.
Here are the highlights of the main developments during the day
3:58 pm Bharatiya Janata Party releases a list of candidates for the upcoming State Assembly by-elections to be held in Chhattisgarh, Gujarat, Jharkhand, Manipur and Odisha.
3:30 pm We withdraw cases registered against people who were protesting against the proposed metro car shed in Aarey. The proposed car shed has been shifted from Aarey to Kanjur Marg: Maharashtra CM Uddhav Thackeray
3:00 pm Our Sikh brothers & sisters live here in peace & harmony. A recent incident when an individual got caught with an illegally carried firearm amidst an unauthorised agitation is now being given communal colours in partisan interest. Policing was done as per law: West Bengal Govt
2:30 pm Karnataka: Sarthak S Kumar, a student from Mangaluru, has designed a prototypical robot that can collect readings from a field, such as details about soil moisture, temperature & humidity.
2:00 pm J&K Lt Governor Manoj Sinha distributed prizes to the winners of 'Pedal for Peace' cycle race. DGP Dilbag Singh says, "These activities promote spirit of togetherness, good health & habits. We're sure youth will participate in such activities, no one wants violence."
1:30 pm Bihar: Bharatiya Janata Party President JP Nadda visits JP Awaas in Patna on the birth anniversary of Lok Nayak Jayaprakash Narayan
1:00 pm Board of Control for Cricket in India announces Harmanpreet Kaur, Smriti Mandhana and Mithali Raj as captains of Supernovas, Trailblazers and Velocity respectively. The 3 teams will compete in the upcoming Women's T20 Challenge to be played from 4th- 9th November in the UAE: BCCI
12:30 pm Local JMM leader Shankar Rawani & his wife found dead at their house in Sudamdih police station area. Bullet injuries & stab wounds found on the bodies. The incident happened last night. Further probe underway: Aseem Vikrant Minz, SSP Dhanbad, Jharkhand
12:00 pm For decades, crores of families in villages across the country did not have a home of their own. Today, nearly two crore poor families in the villages have got pucca houses: PM Modi
11:30 am Central Bureau of Investigation registers a case in connection with #Hathras incident.
11:00 am I'm delighted that such great work is being done on a day that has historic importance. Today, is the birth anniversary of Lok Nayak Jayaprakash Narayan and Nanaji Deshmukh: PM Modi at launch event of distribution of property cards under SVAMITVA scheme
10:30 am Congress' Tara Yadav manhandled by party workers at an event in Deoria.(10.10) She says,"I was thrashed by party workers when I questioned party's decision to give a ticket to a rapist, Mukund Bhaskar for upcoming by-polls. Now, I'm waiting for Priyanka Gandhi ji to take action"
10:00 am 10,78,544 samples tested for #COVID19 yesterday. Total 8,68,77,242 samples tested in the country up to 10th October: Indian Council of Medical Research (ICMR)
9:30 am US President Donald Trump, with bandages seen on his hand, takes off his face mask as he comes out on a White House balcony to speak to supporters gathered on the South Lawn for a campaign rally that the White House is calling a "peaceful protest"
9:00 am I bow to Loknayak Jayaprakash Narayan on his Jayanti. He valiantly fought for India's freedom & when our democratic ethos was under attack, he led a strong mass movement to protect it. For him, there was nothing above national interest & people's welfare: PM Narendra Modi
8:30 am Calangute Police conducted a raid at a hotel in Goa's Baga last night & arrested 5 accused for IPL cricket betting. Rs 25,440 cash, 15 mobile phones and 3 laptops worth Rs 2,50,000 seized. Case registered under the Goa Public Gambling Act. Further investigation underway.
8:00 am Recoveries in India cross 60-lakh mark. The five top States with maximum caseload (61% active cases) are also contributing more than half (54.3%) of the total recoveries: Union Ministry of Health
7:45 am India's COVID-19 caseload sprinted past the 70-lakh mark on Saturday night, while the total number of recoveries too crossed 60 lakh, according to data from states and union territories.
7:30 am Delhi's Air Quality has plunged to poor category. Air Quality Index (AQI) stands at 264 in ITO, at 228 in Patparganj, at 235 in RK Puram & 246 in Rohini, all four in 'poor' category, according to Delhi Pollution Control Committee (DPCC) data.
7:20 am Police have arrested three men for allegedly gang-raping a 22-year-old woman in Haroli area of Una district. "Further investigation is underway," says Haroli deputy superintendent of police (DSP) Anil Kumar Mehta.
Posted By: Rakesh Kumar Jha