Breaking News Today, Latest Updates Highlights of October 10
Updated: Thu, 10 Oct 2019 06:25 PM IST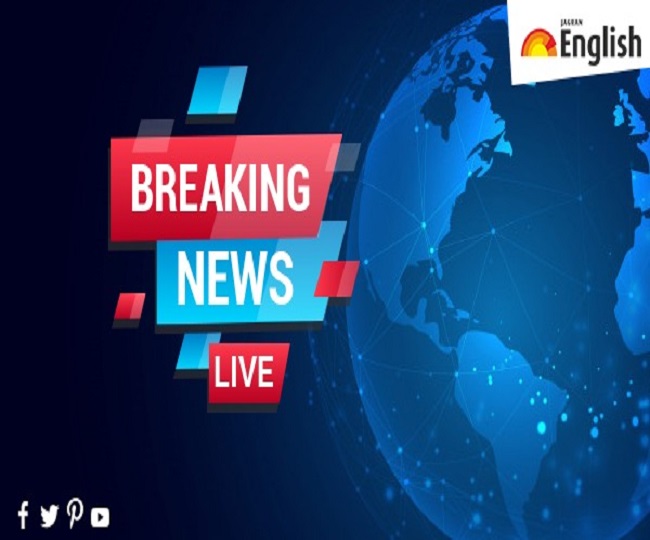 New Delhi | Jagran News Desk: Jagran English is back with its Breaking news and latest updates in which we give our readers all the important news which happens around the world in 'one page' and 'one click'. This is done to ensure that our readers don't miss any important update which might impact them.
Today President Ram Nath Kovind will begin his three-day official visit to Karnataka. Kovind, upon his arrival in Mysuru, will visit the Palace and inaugurate the centenary celebrations of the late Maharaja Jayachamaraja Wadiyar.
The second Test between India vs South Africa begins today and we will also focus on that. Apart from that, we will have a special focus on the upcoming Assembly elections in Maharashtra and Haryana.
Apart from that, we will focus on all the other top news of the day to give our readers a brief insight into what's happening in the world and provide them a 360-degree coverage.
Here are the highlights of October 10:
16:46 pm: India vs South Africa, 2nd Test-Day 1: India 273/3. Kohli 63*, Rahane 18* at Stumps
16:25 pm: Chief Election Commissioner (CEC) Sunil Arora in Chandigarh on upcoming Haryana assembly elections: Web-casting of hyper-sensitive polling booths will be done.
16:05 pm: Enforcement Directorate has moved Delhi High Court challenging trial court order which had granted anticipatory bail to Congress leader P Chidambaram and his son Karti Chidambaram in Aircel-Maxis case.
14:08 pm: 'Will ask RBI Governor to let PMC customers withdraw money': Nirmala Sitharaman
14:08 pm: Government has constituted a committee of officers to suggest measures to augment Goods and Services Tax (GST) revenue collection and administration.
13:34 pm: I've asked the secretaries of the ministry to study in detail as to what is happening. Representatives of RBI will also be there to understand shortcomings, what happened, & also to, therefore, if necessary, look at the ways in which the respective Acts will have to be amended: Nirmala Sitharaman
13:31 pm: Finance Ministry may have nothing to do with it (PMC bank matter) directly because RBI is the regulator. But from my side, I've asked the secretaries of my ministry to work with Rural Development Ministry & Urban Development Ministry to study in detail as to what is happening: Nirmala Sitharaman
13:07 pm: A meeting between Finance Minister Nirmala Sitharaman and depositors of Punjab and Maharashtra Cooperative (PMC) Bank, who were protesting at the BJP office, is underway.
13:06 pm: Union Home Minister Amit Shah in Maharashtra: When Modi ji scrapped Article 370, Congress and NCP opposed its abrogation. When the entire country wanted integration of Kashmir to India they opposed it. Rahul Gandhi said that 'Kashmir me khoon ki nadiya beh jayengi' but no bullet had to be fired
13:06 pm: Mumbai: Finance Minister Nirmala Sitharaman arrives at BJP office at Nariman Point. Depositors of Punjab and Maharashtra Cooperative (PMC) Bank are protesting outside the party office.
12:50 pm: Jammu and Kashmir: Pakistan violates ceasefire in the Poonch sector with firing of small arms.
12:30 pm: Sharad Pawar, NCP: I have no doubts on the decision taken for national security. But I have read, I don't know if it is true, but what can one say when lemon-chilli is hung on Rafale aircraft with the idea of protecting it from curse just like it's hung on a newly-purchased truck
12:20 pm: 'Desperate to silence me': Rahul Gandhi pleads not guilty of defamation over 'Modi-thieves' remark
11:43 am: Pakistani drone enters Punjab's Ferozepur for third consecutive day, forces on high alert
11:43 am: Delhi: Vice President M Venkaiah Naidu leaves for Comoros and Sierra Leone. The Vice President is on a five day visit to the countries.
11:04 am: Six-time champion MC Mary Kom beats Rio Olympic bronze medalist Ingrit Valencia of Colombia 5-0 in the quarterfinals of the 51kg division at Ulan Ude, Russia.
10:25 am: Shaktisinh Gohil, Congress on defamation case against Rahul Gandhi: In a democracy, party in power should tolerate criticism of the opposition. Rahul ji had said Lalit Modi and Nirav Modi are thieves and Narendra Modi is a failure. BJP connected his statement to Modi community and insulted them.
10:14 am: Gujarat: Congress leader Rahul Gandhi arrives in Surat. He will appear before Surat Court today in connection with a case over his comment "Why do all thieves have Modi in their names".
10:02 am: Air India is training around 10 IAF pilots for new aircraft Boeing 777 to be used to fly PM and other top Indian dignitaries from July 2020; 2 brand new Boeing 777 aircraft will come in use in July 2020. For the 1st time, Air India pilots won't fly with 'Air India One' special aircraft
9:30 am: Ghaziabad: BJP MLA from Loni, Nand Kishor Gurjar has written to Minister of Information & Broadcasting, Prakash Javadekar asking him to immediately stop the telecast of 'Bigg Boss - 13' alleging that the show is 'spreading vulgarity & hurting the social morality of the country'.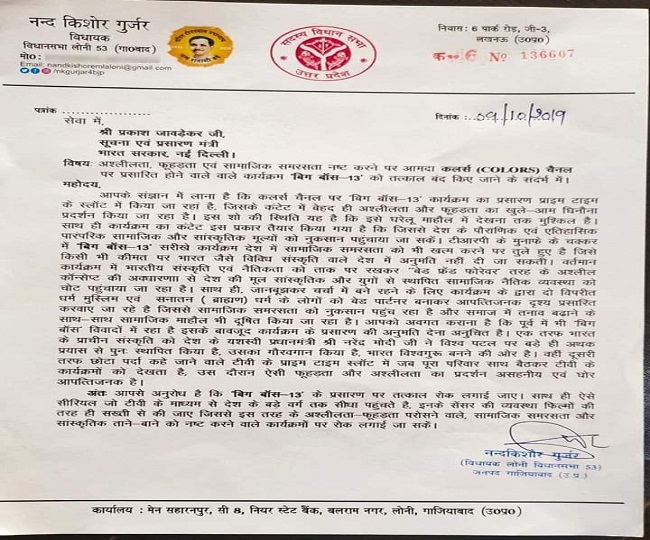 9:13 am: India vs South Africa, second test match: India wins the toss and elects to bat first, in Pune.
9:05 am: Govt lifts travel ban in Kashmir after two months | 10 things you need to know
9:05 am: BSF on 3rd consecutive day spotted drone, which had entered from Pakistan side, last evening in Hussainiwala village of Punjab's Ferozepur dist. It was first spotted around 7:15 pm last evening, then by security personnel and later by the locals. Police is investigating: ANI quoted BSF sources as saying.
9:04 am: Maharashtra Assembly Polls 2019: 26 Shiv Sena corporators and around 300 workers of the party have sent their resignation to the party chief Uddhav Thackeray citing their 'unhappiness over the distribution of seats' for the upcoming
8:16 am: Delhi: A 5-month old infant died after he was hit on head with a stick with a nail on it. His parents had an argument on Oct 6 during which the father hit the mother with stick, accidentally hitting the infant. The infant died at a hospital yesterday. FIR registered, father absconding
7:56 am: 'Not for other countries to comment on our internal affairs': India's retort to Jinping's remark on Kashmir
7:18 am: President Ram Nath Kovind will be paying a three-day official visit to Karnataka from today. According to the tour itinerary released on Saturday, immediately on his arrival at Mysuru on October 10, President will visit the palace and inaugurate the centenary celebrations of Maharaja of Mysuru, late Jayachamaraja Wadiyar.
Posted By: Aalok Sensharma