Breaking News Today, Latest Updates highlights of November 8
Updated: Fri, 08 Nov 2019 06:42 PM IST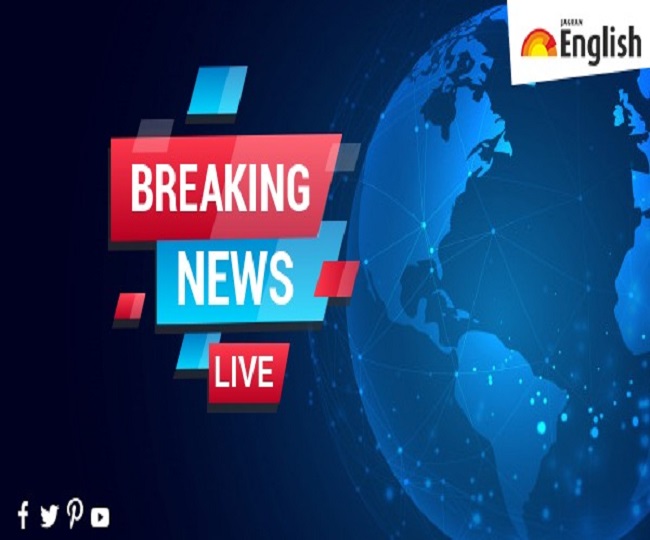 New Delhi | Jagran News Desk: Jagran English is back with its Breaking news and latest updates in which we give our readers all the important news which happens around the world in 'one page' and 'one click'. This is done to ensure that our readers don't miss any important update which might impact them.
Today, the Bharatiya Janata Party's (BJP) central election committee is likely to meet on November 8 where the names of the candidates will be finalized for the Jharkhand elections in New Delhi. The five-phase Jharkhand Polls are likely to be held on November 30, December 7, 12, 16 and 20.
Prime Minister Narendra Modi will also inaugurate the state-of-the-art Passenger Terminal Building (PTB) at Dera Baba Nanak in Punjab today, formally opening the Kartarpur Corridor connecting two historical gurdwaras on either side of the India-Pakistan border for pilgrims.
Apart from that, we will focus on all the other top news of the day to give our readers a brief insight of what's happening in the world and provide them a 360-degree coverage.
Here are the highlights of November 8:
18:16 pm: "Two former PMs of India, Indira Gandhi and Rajiv Gandhi were murdered and it was Atal Bihari Vajpayee who amended the law to give the family of Indira Gandhi and Rajiv Gandhi, the SPG cover. Modi and Shah have undone it now," said Congress' KC Venugopal.
18:16 pm: "PM Modi and Home Minister Amit Shah has been blinded by personal revenge and political vendetta. This is proved by unceremonious withdrawal of SPG cover of ma'am Sonia Gandhi, Rahul Gandhi and Priyanka Gandhi," said Congress' KC Venugopal.
17:29 pm: Union Cabinet Secretary Rajiv Gauba reviewed the preparedness for Cyclone Bulbul today through video conferencing with the Government officials of Odisha and West Bengal. Principal Secretaries and Secretaries of the concerned departments also present.
16:34 pm: "In the light of celebrations of 550th Guru Nanak Dev ji anniversary, Delhi govt has decided that Odd-Even scheme won't apply on 11th and 12th November," ANI quoted Arvind Kejriwal as saying.
16:31 pm: Pak makes U-turn, to charge USD 20 fee from pilgrims on opening day of Kartarpur Corridor
15:49 pm: Gandhi family (Sonia Gandhi, Rahul Gandhi and Priyanka Gandhi Vadra) will be given Z+ secuirty cover by Central Reserve Police Force all over India.
13:55 pm: We will contest Jharkhand Assembly elections independently without any alliance. I believe in Mahagatbandhan (in Bihar) we were ignored so we have decided to contest 2020 Bihar Assembly elections also independently, said Jitan Ram Manjhi Hindustani Awam Morcha (HAM) chief.
13:31 pm:
Uttar Pradesh Chief Secretary Rajendra Kumar Tiwari and Director of Police, OP Singh along with other senior officials leave Supreme Court after meeting the Chief Justice of India, Ranjan Gogoi ahead of Ayodhya verdict. pic.twitter.com/1HUXFAdc6E

— ANI (@ANI) November 8, 2019
13:01 pm: Ayodhya Verdict | CJI Ranjan Gogoi to meet top UP officials today, security heightened in city
13:00 pm: Mayawati to withdraw 1995 guest house case against Mulayam Singh Yadav on Akhilesh's request
12:58 pm: "Some people and media are trying to give an impression that I am a BJP man. This isn't true. Any political party will be happy if anyone joins them. But it is on me to take a decision," says Rajnikant
12:53 pm: "I appeal to people to remain calm and respect the verdict," Rajinikanth on probable Ayodhya land case verdict.
12:22 pm: "BJP is trying to paint me saffron, same they tried with Thiruvalluvar (Tamil poet). The fact remains that neither Thiruvalluvar nor I will fall into their trap," ANI quoted Rajnikant as saying.
"Making Thiruvalluvar wear a saffron stole is BJP's agenda. I think all these issues are blown out of proportion. There are issues which are of greater importance which need to be discussed. I think this is a silly issue," he added.
12:13 pm: Delhi High Court to hear on February 12, 2020, the matter seeking action against police personnel for staging demonstration at Police Headquarters after Tis Hazari District Court clash between police and lawyers on November 2.
11:35 am: Sri Sri Ravi Shankar, who was invited by Pakistan to attend the Kartarpur Corridor inauguration, will not attend the event due to some prior engagements.
11:04 am: 'Disaster that destroyed the country': Priyanaka Gandhi attacks Modi govt on 3rd anniversary of demonetisation
11:03 am: "India is committed to enhance cooperation in disaster management globally," says Amit Shah while addressing the 10th Meeting of Heads of Authorities of Member States of Shanghai Cooperation Organization (SCO) in Delhi.
11:02 am: PM Narendra Modi meets senior BJP leader LK Advani at the latter's residence on his 92nd birthday. Vice President Venkaiah Naidu, BJP President Amit Shah and BJP working President JP Nadda also present.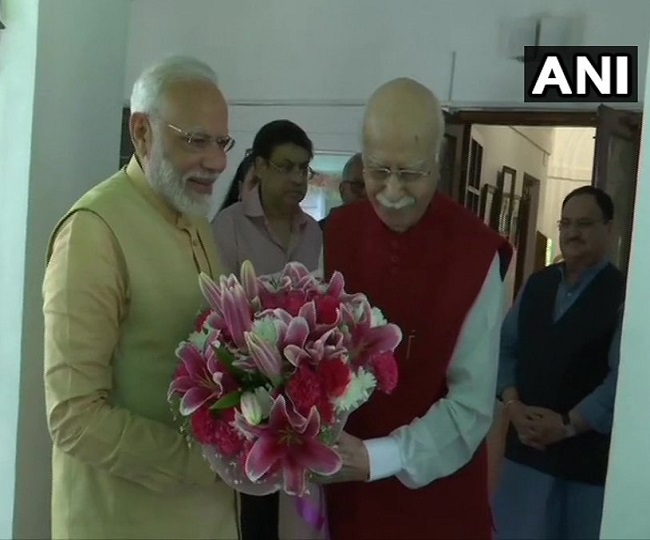 9:41 am: "All Congress MLAs are together. No MLA will break away from the party. MLAs will follow what party high command says. We'll not allow BJP to form the government in the state. NCP is our ally, they are with us. People have voted for us to save Maharashtra," said Congress' Husain Dalwai.
9:09 am: Former Maharashtra Director General of Police (DGP), Arvind Inamdar, passes away.
9:08 am: Govt revokes Aatish Taseer's citizenship status for 'concealing' information, writer denies charge
8:04 am: US hikes H1B visa application fee by USD 10 for new E-Registration system
7:52 am: Delhi: Haze lingers as air quality around India Gate remains in 'Very Poor' category.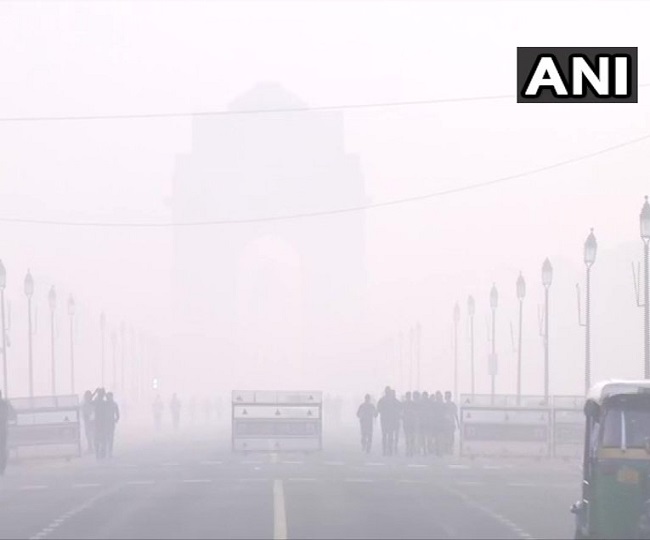 7:45 am: Government of Pakistan has invited Sri Sri Ravi Shankar to the inaugural ceremony of the Kartarpur Corridor. The Corridor is set to open tomorrow, November 9th, reports news agency ANI.
Posted By: Aalok Sensharma