Breaking News Latest Updates Highlights of November 19
Here are the highlights of November 19
Updated: Thu, 19 Nov 2020 05:50 PM IST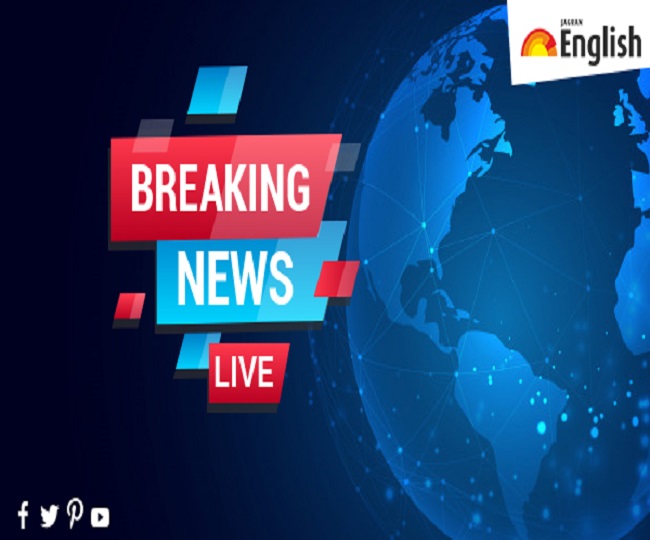 New Delhi | Jagran News Desk: Each and everything that happens around us impacts in some way and that's why it becomes important for us to know what's happening around the world. Thus at English Jagran, we provide our readers with 360-degree coverage in all genres to give them a brief insight about what's happening around the world.
Here are the highlights of November 19:
5:20 pm: I welcome the agreements in the area of space and finance. We know that we are stronger when we work together. You can count on us. We have supported and welcomed India's election to UNSC for the term 2021-22: Prime Minister of Luxembourg Xavier Bettel
5:10 pm: Prime Minister Narendra Modi takes part in India- Luxembourg Virtual Summit PM Modi says, "I am happy that our space agency recently launched Luxembourgh's four satellites. We welcome Luxembourg's decision to join the International Solar Alliance."
1:00 pm: Health Ministry approves new category for selection & nomination of candidates from 'Wards of COVID Warriors' under Central Pool MBBS/BDS seats for 2020-21 "It will honour the solemn sacrifice of all COVID warriors who served selflessly," says Health Minister, Dr. Harsh Vardhan
12:50 pm: 90-99% of COVID19 is only about protection & motivating others. You can protect yourself from this deadly virus with small precautions like wearing a good quality mask properly, maintaining social distance & taking care of hand-hygiene: Union Health Minister Dr Harsh Vardhan
12:40 pm: All-party meeting convened by Chief Minister Arvind Kejriwal, to discuss the COVID-19 situation in the national capital, concludes.
12:30 pm: Tamil Nadu: A female calf elephant falls down an open well in Panchapalli Village of Dharmapuri. Rescue operations underway
12:15 pm: Punjab: Raninder Singh, son of Punjab CM Capt Amarinder Singh arrives at Enforcement Directorate (ED) office in Jalandhar, after being summoned for violation of Foreign Exchange Mgmt Act (FEMA) in connection with an alleged disproportionate assets case.
12:00 pm: Mumbai: The 'Karachi Sweets' shop in Bandra West - the owner of which was allegedly asked by Shiv Sena leader Nitin Nandgaokar to omit the word 'Karachi' from its name - now has the name covered with newspaper
11:40 am: India is uniquely positioned to leap ahead in the information era. We have the best minds as well as the biggest market. Our local tech solutions have the potential to go global. It is time for tech-solutions that are Designed in India but Deployed for the World: PM Narendra Modi
11:35 am: Through technology, we have enhanced human dignity. Millions of farmers received monetary support in one click. At the peak of the #COVID19 lockdown, it was technology that ensured that India's poor received proper and quick assistance: Prime Minister Narendra Modi
11:25 am: Our government has successfully created a market for digital and tech solutions. It has made technology a key part of all schemes. Our governance model is 'Technology First': Prime Minister Narendra Modi at Bengaluru Tech Summit, 2020, via video-conferencing
11:15 am: We are keen on making Karnataka the most attractive destination for investment, particularly for high-end technologies: Karnataka CM BS Yediyurappa at Bengaluru Tech Summit, 2020
11:00 am: PM has a great vision of making India a 5-trillion dollar economy & a global economic powerhouse by 2025. Govt of Karnataka pledges since participation in Govt of India's vision towards this: Karnataka CM at Bengaluru Tech Summit, 2020
9:15 am: West Bengal: 12-hour Bandh call given by state BJP after their party worker was allegedly beaten to death in Cooch Behar. "Our workers are constantly being killed by TMC but police is not doing anything. So, today's bandh is our protest against such killings," says a BJP worker
9:00 am: UAE suspends visit visas for Pakistan, 11 other countries
8:50 am: Four terrorists neutralised and one Police Constable injured in the encounter at Ban Toll Plaza in Jammu.
8:40 am: Delhi: Special Cell of Delhi Police arrested a criminal Nadeem after a brief encounter near Ghazipur Murga Mandi roundabout last night. He had several cases registered against him including an attempt to murder. He had also fired at DCP Central during an encounter in July 2020.
8:35 am: Pakistan Foreign Office Spokesperson Zahid Hafeez Chaudhri says UAE has temporarily suspended the issuance of new visit visas until further announcement for 12 countries, including Pakistan. He said the suspension is not applicable on already issued visas: Pakistan media
8:25 am: Delhi: Air Quality Index (AQI) in Anand Vihar at 305 (very poor category), around IGI Airport (T3) at 226 (poor category), around Lodhi Road at 181 (moderate category), and in RK Puram at 287 (poor category) as per data by Central Pollution Control Board (CPCB)
8:10 am: Delhi: Congress leader Rahul Gandhi pays tribute to former Prime Minister and his grandmother Indira Gandhi at Shakti Sthal, on her birth anniversary today.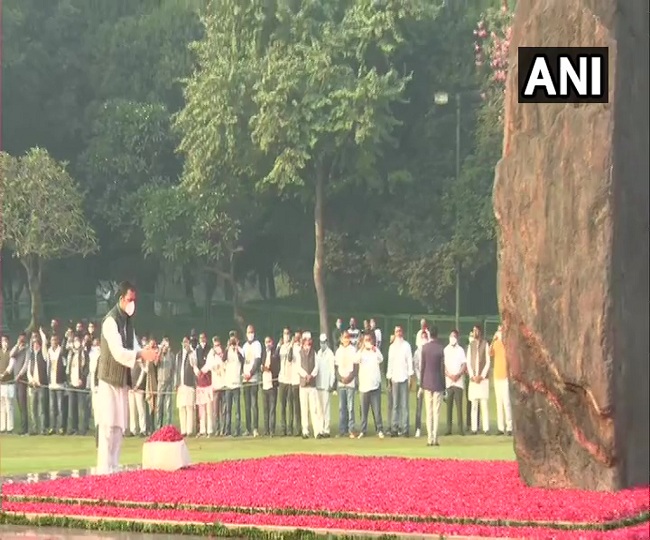 8:00 am: Prime Minister Narendra Modi will inaugurate Bengaluru Tech Summit, 2020 today through video conferencing. The Tech Summit is scheduled from 19th to 21st November
7:45 am: Jammu and Kashmir: An encounter is underway near Ban toll plaza in Nagrota, Jammu. Security tightened, Jammu-Srinagar National Highway closed. More details awaited.
7:35 am: Three persons were arrested and around 153 duplicate televisions of a company were seized in a raid conducted under the limits of Palakarai police station, Tiruchirappalli yesterday: Tamil Nadu police
7:25 am: Twenty staff members of a jewellery shop in Indore have tested positive for COVID-19. They've records of people who bought products from their shop but it's a challenge to trace those who did not buy anything: Dr Praveen Jadia, Chief Medical Officer
7:15 am: Kerala: George, a Kottayam-based man who named his shop as Corona says more number of people are visiting his shop after the pandemic. He says, "Corona is a Latin word that means crown. I named my shop Corona 7 years back. The name is working good for my business."
7:00 am: West Bengal: Bodies of two persons who drowned in Damodar river in Asansol's Raniganj area were recovered yesterday. Search operation on for the third person who went missing.
Posted By: Talib Khan