Breaking News Today, Latest Updates Highlights of November 14
Stay tuned to Jagran English to catch all the LIVE updates of November 14.
Updated: Thu, 14 Nov 2019 06:27 PM IST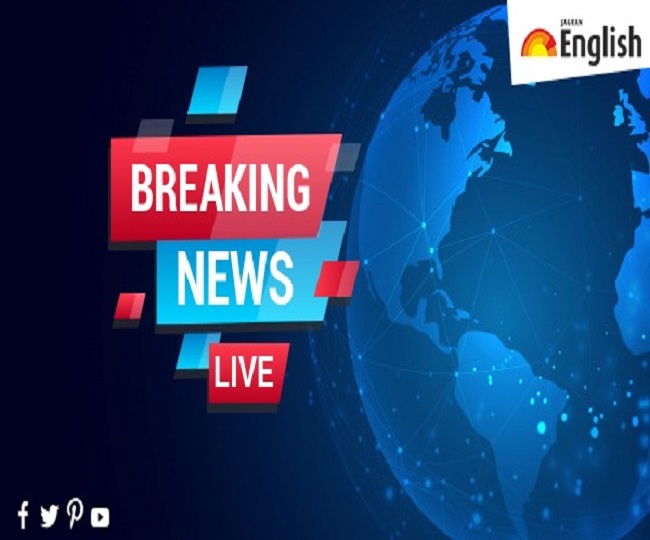 New Delhi | Jagran News Desk: Jagran English focuses on all the top news of the day to give our readers a brief insight about what's happening in the world and how it might impact them.
Today we will have a special focus on the Supreme Court verdicts in the Rafale case and the Sabrimala case. The verdict will be pronounced by CJI Ranjan Gogoi-led five-judge constitutional bench of the Supreme Court, also comprising of Justices NV Ramana, DY Chandrachud, Deepak Gupta and Sanjiv Khanna.
In the Sabrimala case, the top court in 2018 had given permission to the women of all ages to enter the Sabarimala temple, which followed a massive outrage in the state. After the verdict, 64 review petitions were filed in the top court asking the court to ensure that the traditions and culture of not allowing women in the famed temple are safeguarded.
The apex court will also pronounce its verdict in another politically sensitive case of Rafale deal. The top court will announce the verdict on the review petitions against its judgment given in December 2018, in which the Supreme Court had given the Narendra Modi government a clean chit in buying the Rafale fighter jets and dismissed the petitions seeking a CBI investigation into alleged irregularities in the Rs. 58,000 crore Rafale deal.
Apart from it, we will focus on all the other top-rated news items of the day to help our readers stay updated and well informed.
Here are the highlights of November 14:
17:23 pm: First test day 1: India are 86 for 1 at stumps, trail Bangladesh by 64 runs.
15:57 pm: Rafale Verdict | "Now,it has been proved that disruption of Parliament over Rafale was a sham. The time could have been better utilised for welfare of people. After today's rebuke from SC, Congress and its leader, for whom politics is above national interest must apologise to the nation," says Home Minister Amit Shah.
15:53 pm: Rafale Verdict | "SC's decision to dismiss the review petition on Rafale is a befitting reply to those leaders and parties who rely on malicious and baseless campaigns. Today's decision, yet again, reaffirms Modi sarkar's credentials as a govt which is transparent and corruption free," says Home Minister Amit Shah.
15:24 pm: Karnataka Bypolls | BJP gives tickets to 13 of 16 Congress-JD(S) disqualified legislators
14:49 pm: There will be elections in this Union Territory (UT) soon, as it is a UT with legislature, says Lieutenant Governor of Jammu and Kashmir Girish Chandra Murmu.
13:56 pm: Rafale Verdict | "The whole campaign of malign is shrouded in deeply suspicious circumstances. Congress has a chequered history of taking a sub-contract in a defence contract," said Ravi Shankar Prasad.
13:56 pm: Rafale Verdict | "Mr. Rahul Gandhi gave an apology to save himself from contempt proceedings and the court has accepted that by cautioning him. The BJP wants to know about your accountability in the eyes of people of India. Do you owe something to truth or not?," said Ravi Shankar Prasad.
13:55 pm: Rafale Verdict | "You can see how the cost has fluctuated in his rallies. At one place, he even said that the cost was Rs 570!," said Ravi Shankar Prasad.
13:55 pm: Rafale Verdict | "On April 29, 2018, he said that the cost of Rafale was 700 crores. In July 2018, it costed Rs 520 crores. On August 10, 2018, he tagged it at Rs 540 crores. On Aug 11, it was changed to Rs 520 crores again," said Ravi Shankar Prasad.
13:45 pm: Rafale Verdict | "Mr. Gandhi also lied in the Parliament that the current President of France, Mr. Emmanuel Macron, had allowed him to disclose details of the deal.Mr. Macron said that he hadn't said anything like that and Mr. Gandhi was lying," said Ravi Shankar Prasad.
13:44 pm: Rafale Verdict | "Rahul Gandhi had also said that former French President Mr. Francois Hollande had called PM Modi a thief. Mr. Hollande clarified and said this is a lie out in public. The decisions of offsets are taken by Dassault, and not by the President," said Ravi Shankar Prasad.
13:42 pm: Rafale Verdict | "Supreme Court accepted his apology and asked Mr. Gandhi to be more careful. SC has time and again said that there is no doubt about the qualities of the Rafale fighter jets," said Ravi Shankar Prasad.
13:42 pm: Rafale Verdict | "Rahul Gandhi quoted that the SC had said that PM Modi is a thief. There's no bigger lie than this, and today, it was proven in the Supreme Court. The SC's decision today was unanimous," said Ravi Shankar Prasad.
13:16 pm: "I think we have been vindicated. In December 2018 I had issued a statement that Supreme Court has given a fine judgement and at that time some people said that I was being political, which was incorrect," said former chief of the Air Staff BS Dhanoa
13:08 pm: 'Osama Bin Laden was Pakistan's hero,' says Pervez Musharraf | Watch
13:07 pm: "Amit Shah is very experienced as far as these matters are concerned. He knows how to break & how to unite political parties, we have seen glimpses of it in several states - be it in Goa or Karnataka," says Kapil Sibal on Amit Shah's remarks on President's Rule in Maharashtra
12:43 pm: Rafale Verdict | "From road to Parliament, Rahul Gandhi and his party tried hard to mislead the country on this issue but truth prevailed. I wish Rahul Gandhi would be in country and should offer apologies to nation," says BJP working president JP Nadda.
12:34 pm: Govt of India: The official Wholesale Price Index for 'All Commodities' (Base : 2011-12=100) for the month of October, 2019 rose by 0.7% to 122.2 (provisional) from 121.3 (provisional) for the previous month.
12:28 pm: Article 370 abrogation: SC defers hearing to Dec 10, asks Centre to file counter affidavit by Nov 22
12:09 pm: Supreme Court hearing a batch of petitions filed by Kashmir Times Editor, Anuradha Bhasin and others fixed for final hearing in the case on December 10, with respect to restrictions on communication and other restrictions after abrogation of Article 370 in Jammu and Kashmir.
11:36 am: A five Judge Constitution Bench headed by Justice NV Ramana with Justices SK Kaul, R Subhash Reddy, BR Gavai, and Surya Kant assembles to begin hearing in the challenge to abrogation of Article 370, reports Bar and Bench.
11:34 am: A Bench headed by CJI Ranjan Gogoi also refused to stay Bombay High Court order directing no coercive steps against the senior lawyers and the NGO. CBI has filed an FIR against Indira Jaising and Anand Grover in Foreign Contribution (Regulation) Act (FCRA) violation case.
11:34 am: Supreme Court issues notice to NGO 'Lawyers Collective' and its founding members - senior lawyers Anand Grover and Indira Jaising on plea of CBI challenging the Bombay High Court order which restrained the agency from taking any coercive action against them.
11:15 am: 'Chowkidar Chor Hai' Remark: SC accepts Rahul Gandhi's apology, says he 'needs to be more careful in future'
11:14 am: Rafale Verdict: SC dismisses petitions seeking probe into defence deal, finds 'no ground to order FIR'
10:57 am: Sabarimala Verdict: In 3:2 split ruling, SC refers review petitions to larger 7-judge bench
9:39 am: "All political parties are fighting against this sand shortage. Ruling party is abusing opposition leaders who demand for sand. We too can abuse, but we are maintaining dignity. Stop abusing us, use that time to provide sand," ANI quoted TDP's N Chandrababu Naidu.
9:18 am: PM Modi holds 'fruitful talks' with Brazilian Prez Bolsonaro, invites him for Republic Day celebrations next year
9:17 am: India vs Bangladesh 1st Test: Bangladesh win the toss, elect to bat first in the first test match against India.
8:32 am: Delhi Air Pollution: AQI plunges to 'severe' as smog shrouds NCR again; schools shut till Friday
8:15 am: Delhi: Congress Interim President Sonia Gandhi pays tribute to India's first Prime Minister Jawaharlal Nehru at Shantivan, on his birth anniversary today.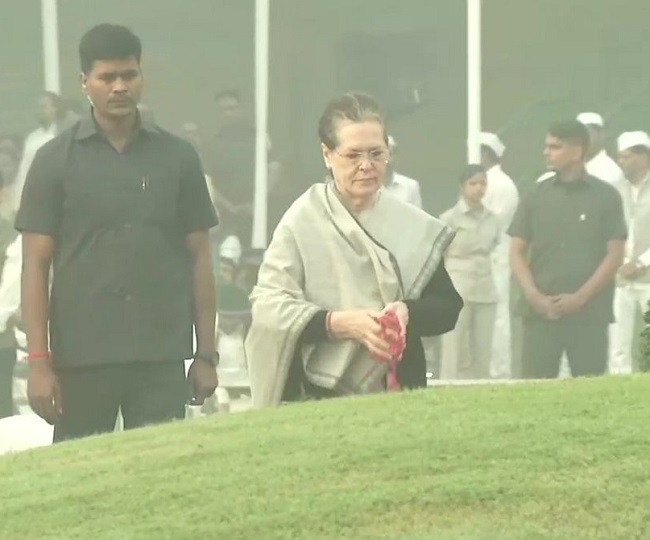 8:15 am: Delhi: Former President Pranab Mukherjee, former Vice President Hamid Ansari and former Prime Minister Manmohan Singh pay tribute to India's first Prime Minister Jawaharlal Nehru, at Shantivan on his birth anniversary today.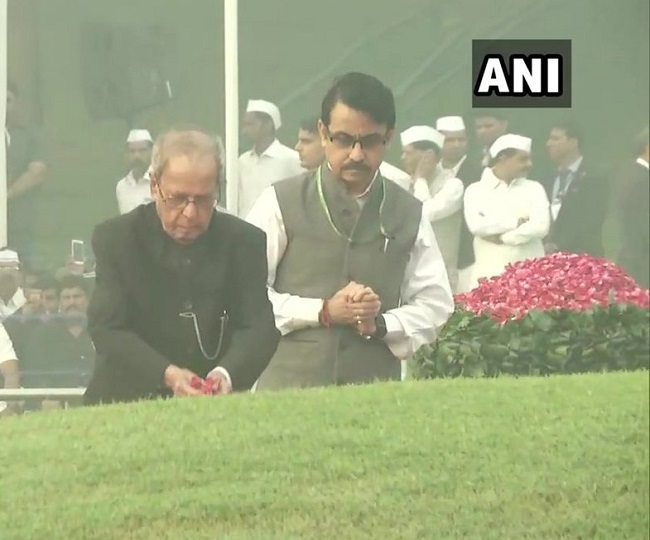 8:08 am: All government and private schools in Baghpat district to remain closed on November 14 and 15 amid rising pollution levels.
8:02 am: Delhi: Major pollutants PM 2.5 & PM 10, both at 500 (severe category), in Lodhi Road area, according to the Air Quality Index (AQI) data.
7:48 am: Russian President Vladimir Putin has invited PM Modi for the Victory Day celebrations in May next year as the two leaders had an "excellent meeting" during which they reviewed the progress made in the bilateral ties and discussed ways to further expand the special strategic partnership.
PM Modi, who is in Brazil for the 11th BRICS Summit which will focus on building mechanisms for counter-terrorism cooperation and strengthen India's ties with the world's five major economies, met Putin on Wednesday on the sidelines of the meeting and reviewed the full range of India-Russia relations.
Posted By: Aalok Sensharma