Updated: Wed, 10 Nov 2021 04:17 PM IST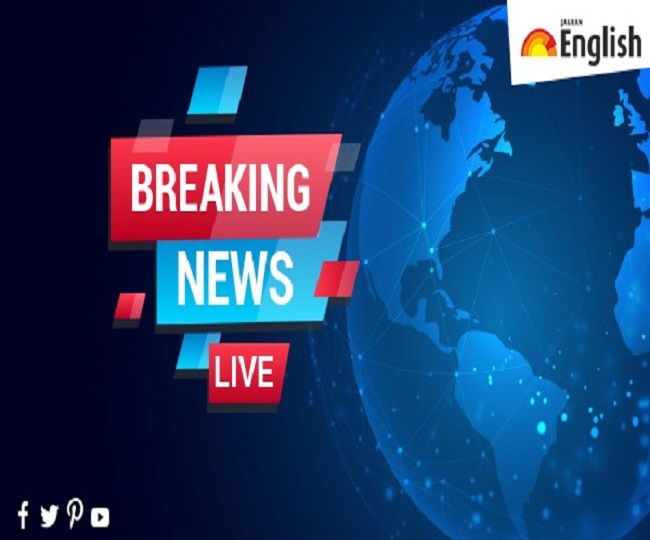 New Delhi | Jagran News Desk: Jagran English is back with its Breaking news and latest updates in which we give our readers all the important news which happens around the world in 'one page' and 'one click'. So stay tuned to catch all the live updates of January 1 here.
Here are the highlights of the day:
16:18 hours: Bombay High Court adjourns the hearing on Dhyandev K Wankhede's (father of Sameer Wankhede) defamation suit till 12 November. The High Court asks Maharashtra Minister Nawab Malik to file an additional affidavit on verification of the document annexed to Wankhede's.
15:41 hours: Also Read -- Jagran Explainer: What causes frothing in Delhi's Yamuna and why is it dangerous
15:15 hours: No farmers will face any problem. We have procured around 97 per cent or 180-189 lakh metric tonnes of crops via mandis. The rest 2-3 per cent will be done in 2-3 days with an added window, says Punjab Cabinet Minister Bharat Bhushan Ashu.
15:00 hours: Maharashtra Congress announces state wide agitation against central government over inflation, petrol-diesel price hikes and policies that are weakening the common man financially. Various agitations will be done from 14 to 19 November, says Nana Patole.
14:27 hours: Also Read -- Who is Vice Admiral R Hari Kumar, India's next Chief of Naval Staff?
12:58 hours: BREAKING: Bharat Biotech's Covaxin is now on the list of COVID19 vaccines recognized by Hong Kong.
12:22 hours: Union Council of Ministers to meet today evening. Rajya Sabha Chairman M Venkaiah Naidu and Lok Sabha Speaker Om Birla are the special invitees at today's meeting, reports ANI.
11:51 hours: To restore peace in Afghanistan and in the region altogether, we have to find a collective solution. It is possible only through joint efforts, says Uzbekistan Victor Makhmudov.
11:13 hours: One Riyaz Bhati, a close aide of Dawood Ibrahim, was arrested at Mumbai airport with a fake passport. He was allowed bail in 2 days only. Why was Riyaz Bhati in close contact with you (Devendra Fadnavis)?. Bhati has been seen with many big leaders in pictures, says Nawab Malik.
10:35 hours: I'm fighting against a man who is framing innocent people in fake cases. Devendra Fadnavis is not only diverting my issue but also trying to defend one officer (Sameer Wankhede), says Maharastra Minister Nawab Malik.
10:25 hours: There's crisis of migration, refugees in Afghanistan and solution can come with the formation of an inclusive government, and participation of all ethnic groups. Hoping to come up with a mechanism to resolve it, says Iran's Rear Admiral Ali Shamkhani.
10:24 hours: This is a time for close consultations amongst us, greater cooperation and interaction and cooperation among the regional countries. I'm confident that our deliberations will be productive, useful&will contribute to help people of Afghanistan and enhance or collective security, says NSA Doval.
10:15 hours: It is a privilege for India to host this dialogue today. We have been keenly watching the developments in Afghanistan. These have important implications not only for the people of Afghanistan but also for its neighbours and the region, says NSA Ajit Doval.
9:39 hours: Sensex tumbles 417.45 pts to 60,016 in opening session. Nifty declines 122.10 pts to 17,922.15.
9:28 hours: Just In: India reports 11,466 new COVID-19 cases and 460 deaths in the last 24 hours. Active caseload stands at 1,39,683, the lowest in 264 days, says Union Health Ministry.
9:14 hours: Many people don't understand life of a judge. There're some unpalatable remarks being made on social media and various forums but when you see closely how much judges have to perform, it's difficult for people like us to comprehend, says Union Law Minister Kiren Rijiju.
8:35 hours: Also Read -- Jagran Explainer: Why India is hosting the NSA-level meet on Afghanistan
8:15 hours: Sardar Vallabhbhai Patel National Police Academy Director Atul Karwal has been appointed as the new director general of NDRF, reports ANI.
7:53 hours: Mizoram reported 525 new COVID-19 cases and 2 deaths yesterday. Active cases stand at 5,782, says state health department.
7:40 hours: Delhi continues to witness 'very poor' air quality for the second day with AQI standing at 382, says SAFAR.
7:20 hours: Disruptive technologies are transforming the character of modern world, faster than ever before... Given our active borders and disputed borders in the North and East with our two neighbours, capability development remains a national imperative, says Army Chief General MM Naravane.
7:15 hours: Vice Admiral R Hari Kumar to be next Chief of Naval Staff, announces Defence Ministry.
Posted By: Aalok Sensharma