Breaking News Latest Updates, Highlights of March 26
Catch all the Live updates of March 26
Updated: Fri, 26 Mar 2021 04:54 PM IST
New Delhi | Jagran News Desk: From the Assembly Elections in five states -- West Bengal, Tamil Nadu, Kerala, Assam and Puducherry -- to farmers' protest against three farm acts to Parliament Budget Session, we at English Jagran focus on all the top news of the day to give our readers a 360-degree coverage in all genres to give them a brief insight into what's happening around the world.
Here are the LIVE Updates of March 26:
10;55 am;
#WATCH: PM Narendra Modi received by PM of Bangladesh Sheikh Hasina as he arrives in Dhaka on a two-day visit to the country. pic.twitter.com/oSC0f9prV8

— ANI (@ANI) March 26, 2021
10:50 am; Prime Minister Narendra Modi being accorded Guard of Honour upon his arrival in Bangladesh. Visuals from Hazrat Shahjalal International Airport in Dhaka.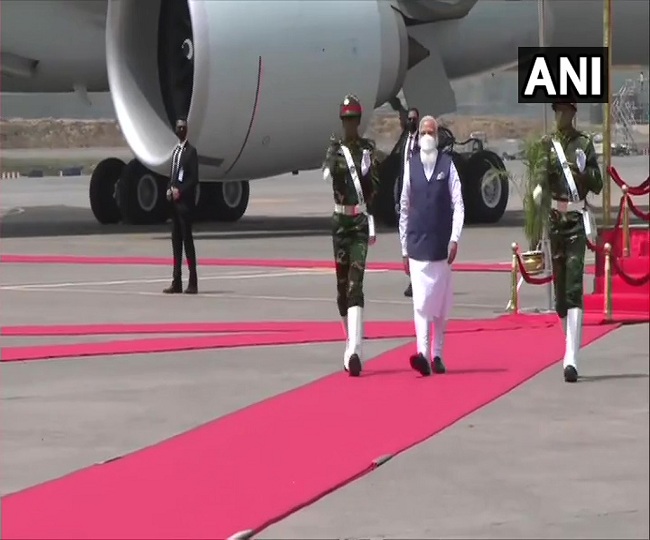 10:45 am: Prime Minister of Bangladesh, Sheikh Hasina receives PM Narendra Modi. Visuals from Hazrat Airport in Dhaka.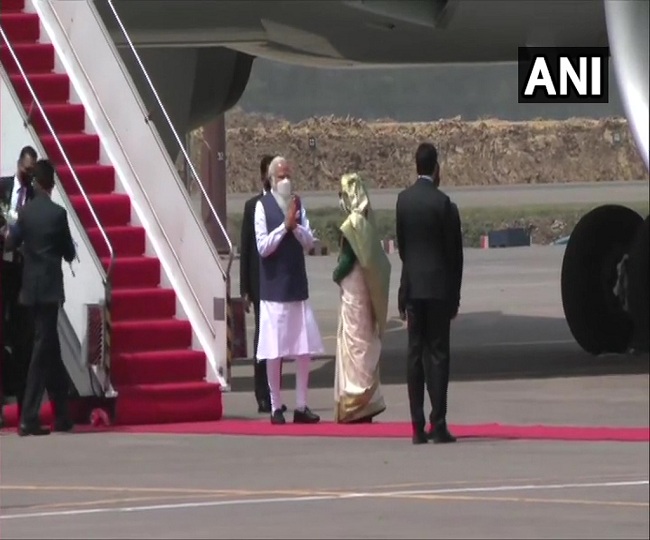 10:40 am: Prime Minister of Bangladesh, Sheikh Hasina arrives at Hazrat Shahjalal International Airport in Dhaka to receive PM Narendra Modi as he commences his two-day visit to the country.
10:30 am: Mumbai: NCB arrested Shadab Batata, son of drugs supplier Farooq Batata last night. NCB conducted raids in Lokhandwala, Versova and Mira Road areas during which drugs worth approx Rs 2 crores were seized
10:20 am: South Korea's Minister of National Defence, Suh Wook pays tribute at the National War Memorial in Delhi He is on a three-day visit to India during which he will hold discussions on India-South Korea defence cooperation with Defence Minister Rajnath Singh
10:10 am: We are winning the fight against Corona. However, there are few people who are being careless and we have started putting people on the no-fly list. Air travel is much safer than surface route travels: Union Civil Aviation Minister Hardeep Singh Puri
10;00 am; India reports 59,118 new COVID19 cases, 32,987 recoveries, and 257 deaths in the last 24 hours, as per the Union Health Ministry Total cases: 1,18,46,652 Total recoveries: 1,12,64,637 Active cases: 4,21,066 Death toll: 1,60,949 Total vaccination: 5,55,04,440
9;40 am; Tamil Nadu: Income Tax Department conducted raids at six locations in Karur district last night
9:25 am: Sensex up 475 points in opening trade, at 48,915; Nifty at 14,469
9:15 am: Dhaka: Prime Minister Narendra Modi to arrive in Dhaka today on his two-day visit to Bangladesh PM Modi will attend the Bangladesh National Day program today.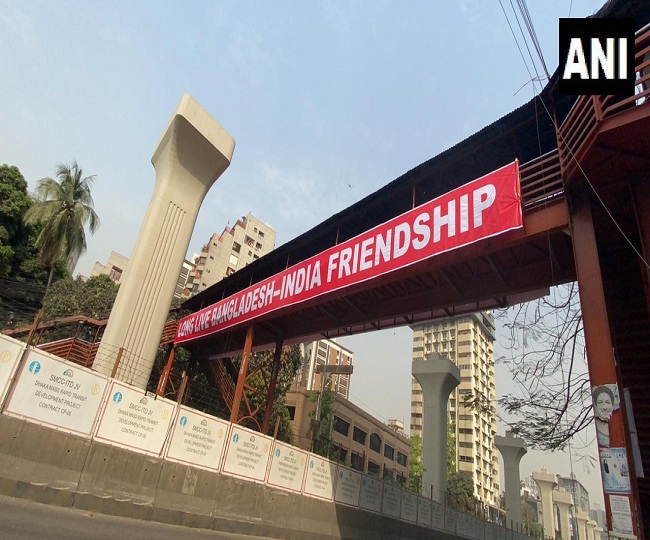 8:50 am: Performing in Bangladesh is always special. Through contributions of Rabindranath Tagore, Kazi Nazrul Islam, Atulprasad Sen, Rajanikanta Sen and DL Ray, a relationship was built b/w India-Bangladesh, which is rare in history: Pandit Ajoy Chakrabarty, Hindustani classical vocalist
8:25 am: Going to Bangladesh at this point to perform at this historic event is nothing but God's grace. It's is a huge responsibility as our dance will be in a way India's tribute to Bangladesh: Dancer Mamata Shankar, who has been invited for Bangladesh's 50th Liberation Day celebrations
8:00 am: Delhi: Prime Minister Narendra Modi embarks on a two-day visit to Bangladesh, his first visit to a foreign country since the COVID19 outbreak. He will attend an event at the National Martyr's Memorial and the National Day program today.
7:45 am: Two casualties have been reported in fire incident. Rescue operation for 76 patients admitted to COVID care hospital is underway. Level-3 or level-4 fire broke out on first floor of a mall at 12.30 AM. Around 23 fire tenders present at the spot: DCP Prashant Kadam
7:33 am: Maharashtra: Fire breaks out at a hospital in Mumbai's Bhandup; rescue operation on "Cause of fire is yet to be ascertained. I've seen a hospital at mall for the first time. Action to be taken. 70 patients including COVID infected shifted to another hospital," says Mumbai Mayor
7:25 am: PM Modi will visit Bangladesh today and tomorrow. During his visit, he will be inaugurating Bapu Bangabandhu Digital Video Exhibition in Dhaka. He will also meet Bangladesh Foreign Minister and attend National Day Programme.
7:15 am: "Our multifaceted cooperation in diverse sectors has been strengthened with strong political commitment of both governments," wrote President Ram Nath Kovind to the people & President of Bangladesh on their 50th Independence Day
7:00 am: For empowerment of District Development Councils & Block Development Councils, a provision of Rs 200 cr for 20 DDCs of UT, besides Rs 25 lakhs has been kept for each BDC. Rs 1,313 cr allocated for Panchayati Raj Institutions/Urban Local Bodies: J&K Lt Governor Manoj Sinha
Posted By: Talibuddin Khan