Breaking News, Latest Updates Highlights of March 22
Breaking News, Latest Updates Highlights of March 22
Updated: Mon, 22 Mar 2021 05:34 PM IST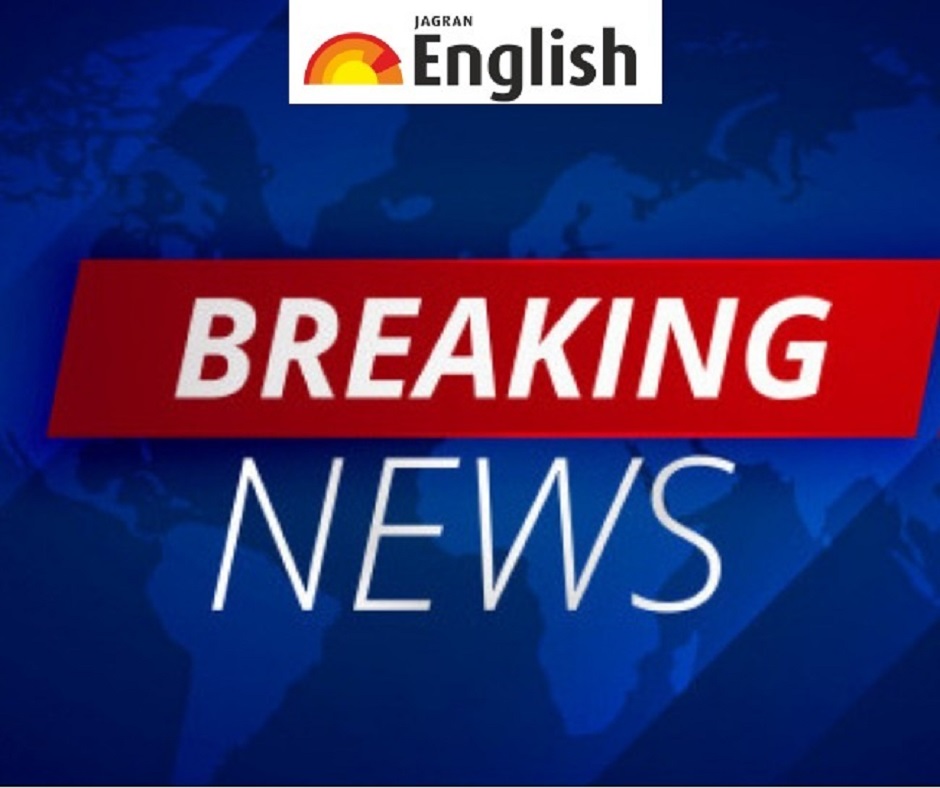 New Delhi | Jagran News Desk: From the highly anticipated assembly elections in four states -- West Bengal, Tamil Nadu, Kerala and Assam -- and the union territory of Puducherry to farmers' protest to the second part of Parliament Budget Session, we at English Jagran provide our readers with 360-degree coverage in all genres to give them a brief insight into what's happening around the world.
Here are the highlights of March 22:
15:56 pm: Gopinath Bordoloi had to wait for Atal ji's govt to receive Bharat Ratna in 1999. In 2019, Bhupen Hazarika received same honour under Modi govt. By doing so, Atal ji and Modi ji paid respect to Assam's culture. Congress didn't pay any heed to them, says BJP president JP Nadda
15:56 pm: Our stand is clear that we want to consolidate all the democratic and secular forces in order to hack out all communal and autocratic forces. The political perception is very distinct, says Congress' AR Chowdhury
14:48 pm: Just In: Congress' West Bengal chief Adhir Ranjan Chowdhury releases party's manifesto for West Bengal Elections 2021.
14:45 pm: Govt's primary responsibility is to give jobs to youngsters, not to their own organisations. LDF govt here and BJP in Delhi have failed miserably. If you are a young person in Kerala, a job isn't a reality but a dream, says Congress leader Rahul Gandhi.
14:22 pm: There'll be more women participation in Jal Jeevan Mission as no one understands its worth better than them. It's the first time since independence that a govt has worked so seriously for water testing. Over 4 lakh women trained for (rain) water testing during corona: PM Modi
13:33 pm: We worked for the development whereas Congress is forging an alliance with Badruddin Ajmal. If they come to power infiltration in the state will surge. Do you want to stop infiltration? Congress party should be ashamed for coming together with Ajmal, says Union Home Minister Amit Shah.
12:48 pm: Congress has hurt Assam's culture. It never gave importance to security, which is why problems of Assam kept increasing. Congress hindered Assam's development. During Bodoland protests, many were killed and kidnapped, infiltration had increased at the border at that time, says BJP chief JP Nadda.
12:47 pm: Just In: Uttarakhand Chief Minister Tirath Singh Rawat tests COVID-19 positive.
12:34 pm:
Yesterday, the 'tourist gang' launched the manifesto for #BengalElection2021

What's the BJP's track record: Promises made Versus Promises delivered. Failed. #FactCheck on central government Schemes and Policies for the last 7 years?

They promise. They don't deliver. pic.twitter.com/pGuFmeHrlu

— Derek O'Brien | ডেরেক ও'ব্রায়েন (@derekobrienmp) March 22, 2021
11:49 am: DMK will win over 200 seats in upcoming polls. We'll definitely talk about Jayalalithaa's death, says Udhayanidhi Stalin.
I don't want to comment on Kamal Haasan. We don't take him seriously, he added.
11:34 am: CBI is conducting raids at 6 locations - the residence and office premises of three senior SEBI officials - in Mumbai, in connection with Saradha Ponzi scam. The officials' role came under the scanner during their posting in Kolkata offices during 2009-2013, reports ANI.
10:51 am: Temporarily restrain such political appointees, holding office of Administrators/ Head of Board of Administrators in Municipal Corporations of WB on appointment basis after the end of their term, from exercising functions of Board while the Model Code of Conduct is in force, says Election Commission.
10:22 am: Pre-poll surveys have predicted that LDF will come to power. But I want to tell the Left workers to not get carried away by the figures. It's just an indication. Everyone should work properly to ensure Left's victory in the polls, says Kerala CM Pinarayi Vijayan.
10:21 am: Some prominent Congress leaders are trying to reach Kerala Assembly with the help of BJP. They are into vote trading. In the coming days, more details will come out, says Kerala CM Pinarayi Vijayan.
Prices of petrol, diesel and cooking gas are rising. Congress gave oil companies the right to hike prices. BJP protested against it by riding bullock carts but after they to come power the same is happening. They both don't have any responsibility towards people's issues, he added.
9:39 am: Amit Shah will also address mutiple rallies in Assam today.
9:37 am: According to a News18 report, the BJP may ask actor Mithun Chakraborty to contest the upcoming polls in West Bengal.
9:06 am: This has been passed (by the Parliament). There is no question of stepping back, this is an ideological commitment of BJP. CAA (Citizenship Amendment Act) is not going to cause any harm. We will definitely implement it, rules will be formed, says Assam BJP chief Ranjeet Kumar Dass.
8:19 am: Two officers deputed on election duties in Tamil Nadu's Virudhunagar district have tested positive for COVID-19, says district collector.
7:44 am: It's unfortunate that manifesto for Bengal was not released by a Bengali, but by a Gujarati. It shows BJP is anti-Bengali. BJP's promises have no value. They had promised Rs 15 lakhs to everyone and 2 crore jobs every year, that are still unfulfilled, says TMC MP Sougata Roy.
BJP manifesto is hollow. In any case, they're not coming to power. So what does it matter what they say? If they want to make Sonar Bangla, why didn't they make Sonar Uttar Pradesh, Sonar Madhya Pradesh and Sonar Himachal Pradesh first?, he asked.
7:26 am: Some days back, your CM refused to deliver speech at a programme after someone from audience chanted Jai Shri Ram. Is chanting Jai Shri Ram a crime? West Bengal is probably only state where Durga idol immersion is stopped by government, says Union Minister Piyush Goyal in Purulia.
7:19 am: JP Nadda will also release BJP's manifesto upcoming Assam Assembly elections on Tuesday.
7:18 am: Bharatiya Janata Party (BJP) chief JP Nadda will begin his two-day visit to Assam today and hold rallies in Dibrugarh, Jorhat and Biswanath Charali ahead of the upcoming assembly elections.
Posted By: Aalok Sensharma