By Aalok Sensharma
Updated: Tue, 01 Mar 2022 04:08 PM IST
Minute Read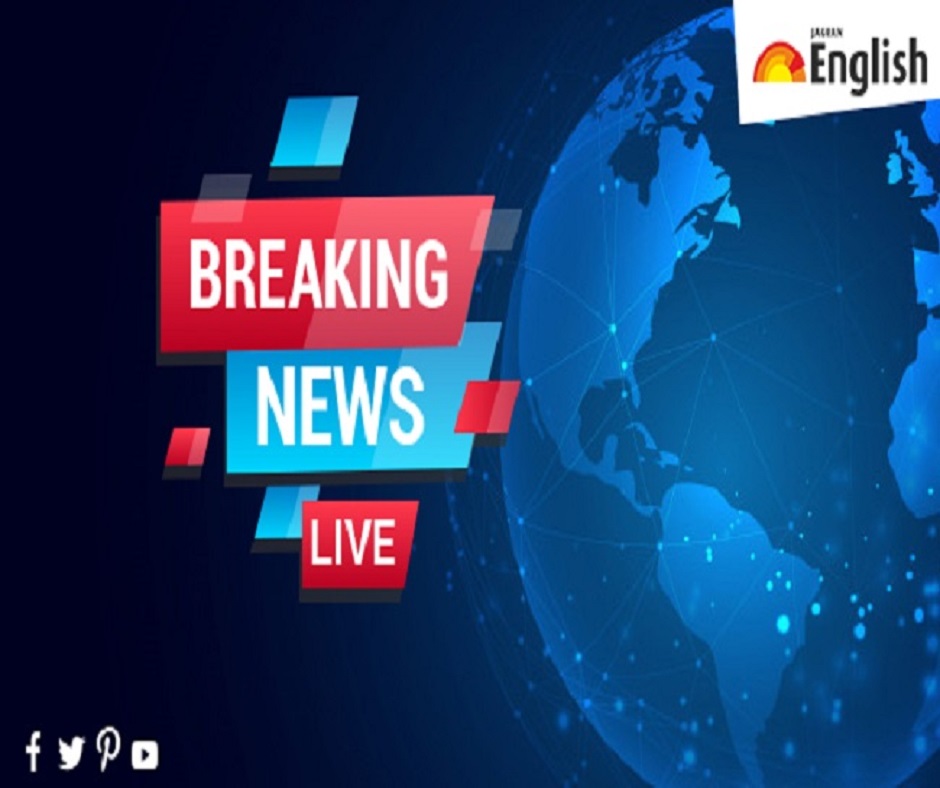 New Delhi | Jagran News Desk: In today's 'Breaking News, Latest Updates' blog at English Jagran, we will continue our focus on the 2022 assembly elections, which are close to their end. The focus of all political parties has now shifted to Manipur and Uttar Pradesh, following the polling in Punjab, Goa and Uttarakhand.
In Uttar Pradesh, the polling for the last two phases would be conducted on March 3 and 7. In Manipur, the last phase of the polling would be held on March 5. The counting of votes for all five states would take place on March 10.
Here are the highlights of the day:
15:37 hours: Union Home Minister Amit Shah had a lunch with Assam Chief Minister Himanta Biswa Sarma and Manipur Chief Minister N Biren Singh at the house of BJP candidate Shyam Singh in Thoubal today.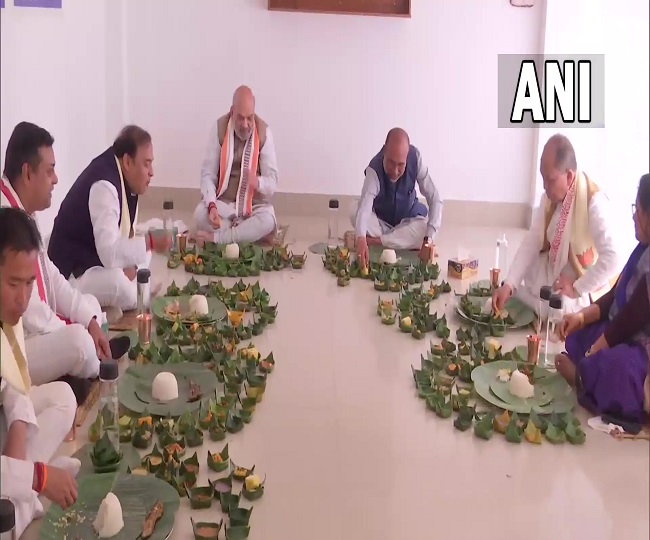 15:07 hours: SP chief Akhilesh Yadav has always given protection to terrorists... BJP has done the work of providing 24 hours electricity to people in the country. We provided a dignified life to women by distributing free LPG cylinders, says BJP chief JP Nadda in Maharajganj.
14:49 hours: Till the time it's our government, we won't let our 'Bharat Mata' down. India has never attacked anyone, we have the potential to attack both by crossing the boundary (border) or attacking from the boundary (border), says Defence Minister Rajnath Singh.
If voted to power in UP again, BJP government will provide free LPG gas cylinder on the occasion of Holi and Diwali every year. We've given Ayushman Bharat cards which provides free health treatment up to Rs 5 lakh, he adds.
14:39 hours: In 15 years, the Congress government couldn't bring an AIIMS to Manipur. We've announced to build an AIIMS as soon as we form the government again. Congress had left Manipur's economy to Rs 21,000 crore. Our government took it to Rs 35,000 crore, says Union Home Minister Amit Shah in Thoubal.
13:44 hours: A large number of voters turned out in the first phase of the Manipur Assembly elections. PM Modi has announced to open an AIIMS centre in the state and work for the development of sports and start-ups. This will provide large scale employment for youth, says Manipur Chief Minister N Biren Singh.
13:25 hours: Rs 1,33,026 crores gross GST revenue collected for February. The revenues for the month of February 2022 are 18 per cent higher than the GST revenues in the same month last year and 26 per cent higher than the GST revenues in February 2020, says Ministry of Finance.
12:51 hours: Congress leader Priyanka Gandhi Vadra offered prayers at Sihari Shiva temple in Uttar Pradesh's Lucknow on the occasion of Maha shivratri.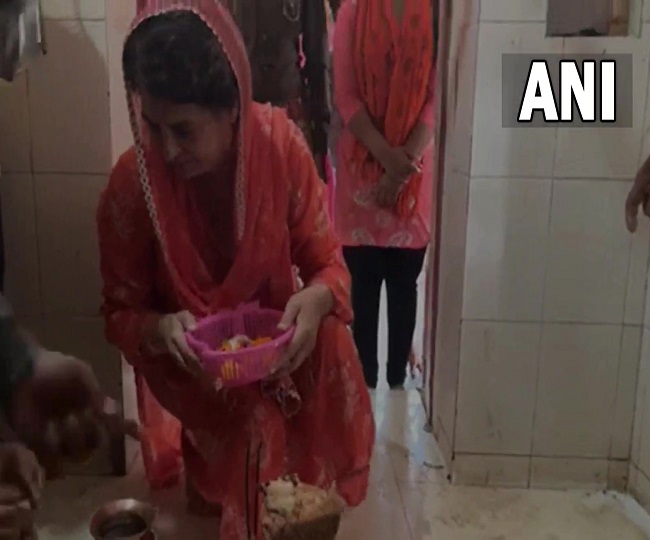 12:12 hours: We are also planning to build an AIIMS in Manipur, This is the time of Aatmanirbhar Bharat. This decade is the decade of development and progress and Manipur is moving fast in this direction today, says PM Modi.
12:00 hours: The BJP government is running several unifying initiatives such as 'Go to Hills, Go to Village' - which is defeating their separatist propagandas. It is destroying Congress as well. For us, Manipur and Northeast is the centre of India's unity, says PM Modi.
11:58 hours: Congress party did not work for the development of Manipur and encouraged separatism. The people of Manipur have to be aware of this. BJP works for the development of the Northeast, especially Manipur. This is destroying their plans of divide and rule, says PM Modi.
11:54 hours: Manipur has created a record yesterday during the first phase of Assembly elections by blessing BJP with a huge number of votes. In the second phase too, the people of Manipur are going to vote for development, says PM Modi in virtual rally in Manipur.
11:43 hours: Just In: The portals of Kedarnath Temple will open on May 6 at 6.25 am. Badrinath Temple will open on May 8, reports ANI.
11:07 hours: Uttarakhand Chief Minister Pushkar Singh Dhami offered prayers at Bankhandi temple on the occasion of Maha Shivratri.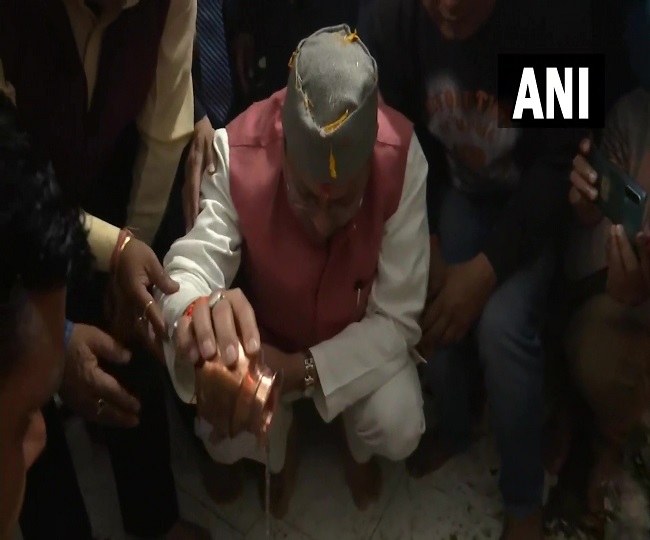 10:53 hours: People of Basti want change, they're fed up of BJP's lies. There's hunger for development in Gorakhpur... BJP should know that people giving us majority this time... We have already hit two centuries in the last 5 phases, moving ahead now, says SP chief Akhilesh Yadav.
10:33 hours: Samajwadi Party president Akhilesh Yadav, during his tenure as the chief minister, used to give protection to terrorists, withdraw cases against them and embrace them, says BJP president JP Nadda in Chandauli.
10:21 hours: Just In: India reports 6,915 new COVID-19 cases, 180 deaths and 16,864 recoveries. Active caseload stands at 92,472, says Union Health Ministry.
10:10 hours: Today, Defence Minister and senior BJP leader Rajnath Singh will also address public meetings and poll rallies in Uttar Pradesh's Sant Kabir Nagar and Ballia.
9:29 hours: Uttar Pradesh Chief Minister Yogi Adityanath offers prayers at Gorakhnath temple on occasion of Maha Shivratri.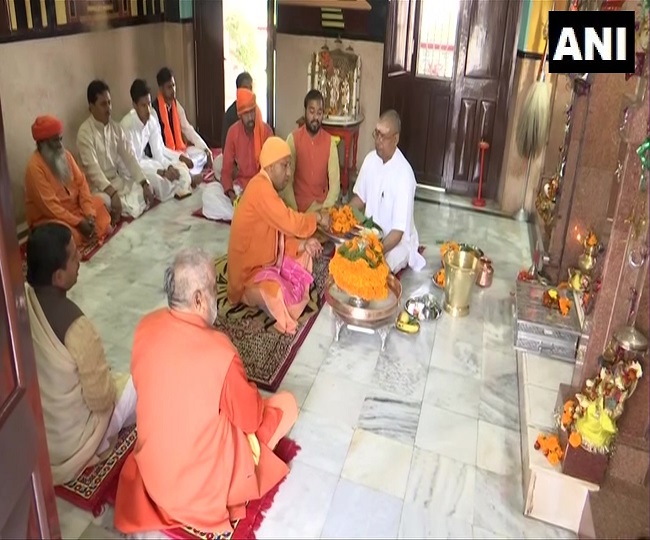 9:02 hours: BJP chief JP Nadda will today address multiple poll rallies and hold public meetings in Uttar Pradesh.
8:55 hours: Union Home Minister Amit Shah will also address a public meeting in Manipur's Thoubal today.
8:45 hours: Prime Minister Narendra Modi will address a virtual rally in Manipur today.