Breaking News, Latest Updates Highlights of July 19
Breaking News, Latest Updates Highlights of July 19
Updated: Sun, 19 Jul 2020 04:41 PM IST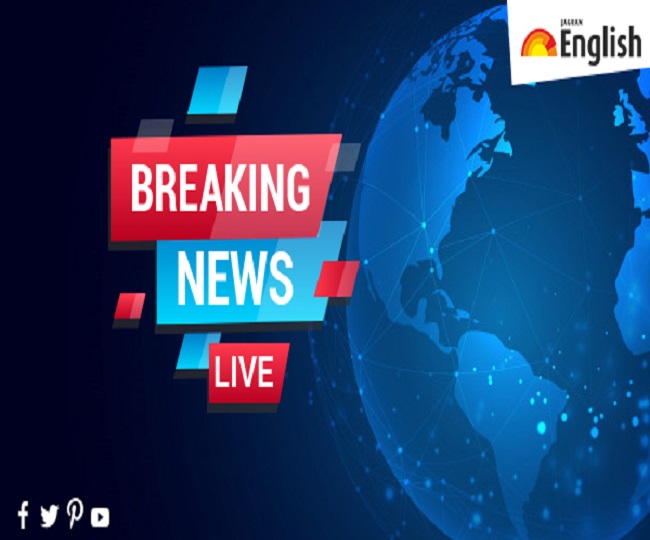 New Delhi | Jagran News Desk: Each and everything that happens around us impacts us in some way and that's why it becomes important for us to know what's happening around the world. Thus at Jagran English, we provide our viewers a 360-degree coverage in all genres to give them a brief insight about what's happening around the world.
Today our focus will be on the ongoing coronavirus crisis. The novel coronavirus has affected over 10.77 lakh and claimed the lives of more than 26,800 in India so far. Maharashtra remains the worst affected state in India with over 3 lakh coronavirus cases while Tamil Nadu is at the second spot with more than 1.60 lakh coronavirus cases.
Meanwhile, we will be also focusing on Rajasthan where a political crisis has erupted after Sachin Pilot and 18 MLAs revolted against Chief Minister Ashok Gehlot. Gehlot, meanwhile, has claimed that he has enough MLAs to support his government. He also met Governor Kalraj Mishra at Raj Bhavan in Jaipur yesterday after two MLAs of the Bharatiya Tribal Party (BTP) handed over their letter of support to him.
Here are the highlights of July 19:
16:22 pm: Rajasthan Crisis: Congress demands Union Minister Gajendra Singh Shekhawat's resignation over 'leaked audio tapes'
16:03 pm: Special Task Force of Crime Branch conducted a raid in Mayurbhanj and seized 3.285 kg of brown sugar. 1 person detained. This yr, total seizure done by Crime Branch STF is 15.648 kg, as far as brown sugar is considered, says Soumendra Priyadarshi, Additional DGP Crime Branch, Odisha Police
15:31 pm: 2,250 new COVID-19 positive cases reported in the state in last 24 hours. Total active cases now stand at 18,256. A total of 19,845 people have been discharged after recovering from the disease. Death toll is at 1,146: Uttar Pradesh Principal Health Secretary Amit Mohan Prasad
15:12 pm: Rajasthan Crisis: BJP says not demanding floor test, Congress responds, 'because we have the numbers'
14:29 pm: Former Haryana minister Om Prakash Dhankar has been appointed as the new president of Haryana BJP, reports ANI
14:04 pm: Why police in BJP-ruled states are not letting Rajasthan Police collect the voice samples of Bhanwarlal Sharma and Vishvendra Singh?, asks Congress' Ajay Maken
14:03 pm: I heard that he is saying that the voice in the audiotape is not his but of another Gajendra Singh. If it is so, he should give his voice sample and step down from the post until the probe is completed, says Congress' Ajay Maken
13:53 pm: Now that Gajendra Singh Shekhawat has been named in the FIR and his voice recognised in the audiotape, why is holding the post of Union Minister? Congress demands that either he resigns or he is removed so that he can't influence the probe, says Congress' Ajay Maken
13:20 pm:
#WATCH Rajasthan: Congress MLAs supporting Chief Minister Ashok Gehlot play 'antakshari' at Hotel Fairmont in Jaipur. pic.twitter.com/MfCfxaKpLM

— ANI (@ANI) July 19, 2020
13:05 pm: Road under Minto Bridge has been cleared of waterlogging. I was in contact with agencies since morning and was monitoring the process of removing water. We're keeping an eye on more such places in Delhi. Wherever there is waterlogging, it is being pumped out immediately: Delhi CM
12:39 pm: We are more than 100 in number (MLAs). We have the majority. If we didn't have majority, they (BJP) would have demanded a floor test. They know that we have it, so they are not demanding floor test, says Congress' Rajendra Guda
12:38 pm: Sanjay Jain (arrested by SOG, Rajasthan Police) had come to me eight months back. He had asked me to meet Vasundhara ji and others. There are other agents like him but they didn't succeed in their attempts. Sanjay Jain had been active for a long time, says Congress' Rajendra Guda
12:11 pm: We mourn the loss of US Congressman John Lewis, a champion of civil rights, non-violence and Gandhian values. His legacy will continue to endure and inspire: Prime Minister Narendra Modi
12:10 pm: PM Narendra Modi ji took stock of the contemporary situation regarding Assam floods, COVID19 and Baghjan Oil Well fire scenario over phone this morning. Expressing his concern and solidarity with the people, the PM assured all support to the state: Assam CM Sarbananda Sonowal
11:47 am: Since the ACS (Home) has said he is not aware of the phone tapping, the question is - can the Rajasthan govt permit any such tapping? Home Ministry has taken cognizance of this matter and I think many things will come into fore, says Rajasthan BJP president Satish Poonia
11:23 am: 193 new COVID-19 cases and three deaths have been reported in Rajasthan till 10:30 am today, taking total cases to 28,693 including 21,266 recoveries and 556 deaths: State Health Department
10:57 am: It has come to our knowledge that some tourists have come to our state with fake COVID-free certificates. All officers are directed to ensure proper checking of the certificates of all tourists while also seeing that no tourist faces problems, says Uttarakhand CM TS Rawat
10:56 am: 736 new COVID-19 positive cases, 607 recovered in last 24 hours in Odisha. The total number of positive cases in the state rises to 17,437 including 11,937 recovered, says state government
10:56 am: Rajasthan CM Ashok Gehlot likely to call Assembly session next week to showcase strength in House
10:29 am:
Delhi: A body was found near waterlogged Minto Bridge today. It was retrieved by a trackman working at New Delhi yard. Trackman Ramniwas Meena says, "I spotted the body while I was on duty at the tracks. I came down, swam & retrieved it. The body was floating in front of a bus." pic.twitter.com/NUtXcROgsc

— ANI (@ANI) July 19, 2020
10:10 am: 6,77,423 people have been cured from coronavirus and discharged from hospitals, the Health Ministry noted
9:57 am: As per the data available at the Health Ministry website, there are 3,73,379 active coronavirus cases in India while the recovery rate stands at 62.86
9:37 am: The novel coronavirus has affected 10,77,618 people and claimed 26,816 lives in India so far: Health Ministry
9:21 am: 1,37,91,869 samples tested for COVID-19 up to 18th July, of which 3,58,127 were tested yesterday, says Indian Council of Medical Research
9:10 am: Rajasthan Crisis | Chief Minister Ashok Gehlot will likely call an Assembly session next week, reports NDTV
8:44 am: Rajasthan Crisis | Rajasthan government forms SIT to probe the leaked audio tapes, reports India Today
8:22 am: In India, Maharashtra remains the worst-hit state with over 3 lakh coronavirus cases
8:09 am: Moradabad: Total lockdown being observed in the state this weekend, to curb the spread of COVID-19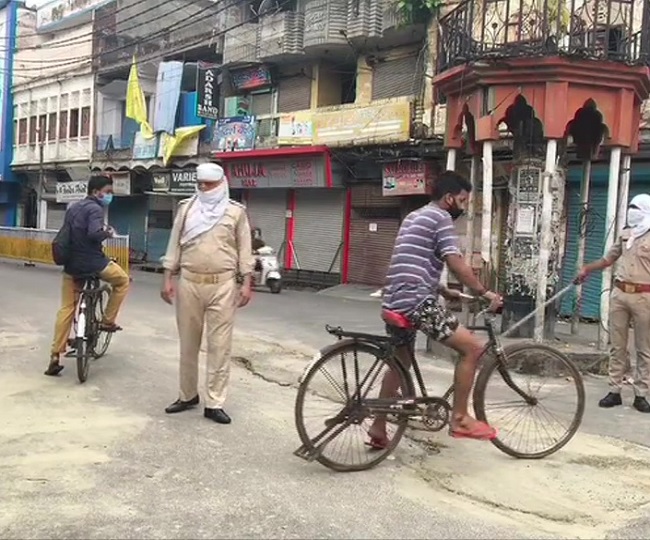 7:50 am: Rajasthan Political Crisis: Two BTP MLAs extend support to Ashok Gehlot government
7:19 am: Meanwhile, the recovery rate in India stands at 62.93 per cent as 6,53,751 people have been cured from coronavirus and discharged from hospitals
7:18 am: The active number of coronavirus cases in India is 3,58,692
7:14 am: In India, the novel coronavirus has affected 10,38,716 people and claimed 26,273 lives so far
Posted By: Aalok Sensharma