Breaking News, Latest Updates Highlights of July 18
Breaking News, Latest Updates Highlights of July 18
Updated: Sat, 18 Jul 2020 04:55 PM IST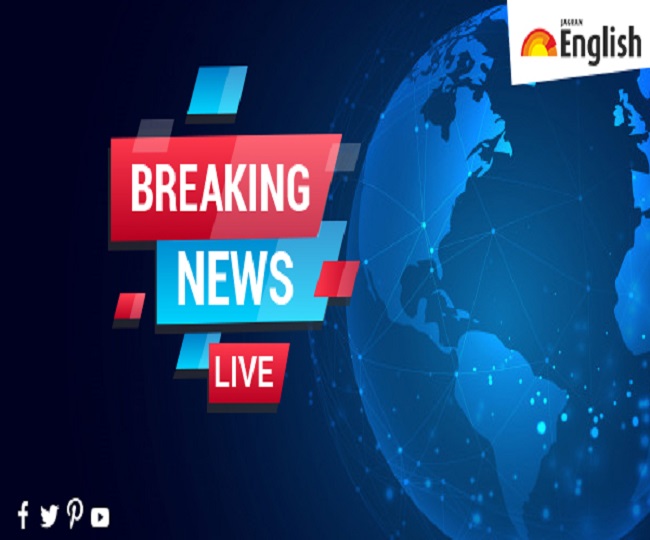 New Delhi | Jagran News Desk: What happens around the world impact us in some way and that's why it becomes important for us to know what's happening around the world. Thus at Jagran English, we provide our viewers a 360-degree coverage in all genres to give them a brief insight about what's happening around the world.
Today, our focus will be on the coronavirus crisis. The novel coronavirus has affected more than 10.38 lakh people and claimed the lives of over 26,000 in India so far. According to the Union Health Ministry, 6.53 lakh people have been cured and discharged from hospitals. Amid this, Prime Minister Narendra Modi has said that India has one of the best recovery rates in the world, adding that the coronavirus pandemic has severely tested the resilience of countries across the world
Meanwhile, we will be also focusing on the Rajasthan political turmoil. In Rajasthan, the High Court has provided a 4-day relief to Sachin Pilot and the rebel 18 MLA and has sasked the Assembly Speaker to hold off on action against the 19 lawmakers who were issued disqualification notices.
Here are the highlights of July 18:
16:27 pm: Andhra Pradesh reported 3,963 new COVID-19 cases and 52 deaths in the last 24 hours, taking total cases to 44,609 including 21,763 recoveries and 586 deaths: State Health Department
16:27 pm: The state government has no plans for introducing lockdown in the state but there will be strict lockdown only in containment zones. There is no plan for further lockdown: West Bengal Chief Secretary Rajiva Sinha
16:17 pm: 1,986 new COVID19 positive cases reported in the state in last 24 hours. The total active cases now stand at 17,264. A total of 28,664 people have been discahrged after recovering from the disease, death toll 1,108: Uttar Pradesh Principal Health Secretary Amit Mohan Prasad
15:21 pm:
Delhi: AAP leader Atishi donates blood plasma at Institute of Liver and Biliary Sciences in Vasant Kunj. pic.twitter.com/fmHgQTzK9w

— ANI (@ANI) July 18, 2020
15:21 pm: Bihar reports 739 new COVID-19 cases today, taking the total number of positive cases to 24,967: State Health Department
14:51 pm: Where is Sachin Pilot and team? Rajasthan police didn't find Congress rebels at Manesar resort
14:05 pm:
#WATCH Defence Minister Rajnath Singh, Chief of Defence Staff General Bipin Rawat, and Army Chief General MM Naravane offered prayers at Amarnath Temple, earlier today pic.twitter.com/jI3HB5ZJAg

— ANI (@ANI) July 18, 2020
13:23 pm: Rajasthan Crisis | I challenge BJP to free the 19 MLAs, they will return to Congress. The MLAs know that if people see them as 'sell-outs', they will not be able to face the public, says Rajasthan Minister and Congress' Raghu Sharma
13:10 pm: Rajasthan Crisis | Rajasthan Special Operations Group (SOG) team was made to wait by BJP Government's Haryana Police until the MLAs inside the resort (in Manesar) were moved out, says Rajasthan Congress President Govind Singh Dotasra
12:55 pm: Today, there are 84 clusters in Kerala. Inside the clusters, local transmission is more than 50%, but outside the clusters it is below 10%. We should prevent cluster forming and community spread of infection, says Kerala Health Minister KK Shailaja
12:40 pm: We are trying to break the chain of transmission from one cluster to another. We are thoroughly locking the clusters. We need to give more attention to coastal areas, says Kerala Health Minister KK Shailaja
12:14 pm: The total number of COVID19 positive cases (till 12 noon) in Himachal Pradesh stands at 1421 including 381 active cases, 1014 recovered and 9 deaths: State Health Department
12:13 pm: Puducherry reported 58 new COVID-19 cases and 3 deaths in the last 24 hours, taking total number of cases to 1898 including 1066 recoveries and 28 deaths: Puducherry Health Department
11:45 am:
Jammu & Kashmir: Defence Minister Rajnath Singh, Chief of Defence Staff General Bipin Rawat, and Army Chief General MM Naravane offered prayers at Amarnath Temple today. pic.twitter.com/CxaqiRbrSw

— ANI (@ANI) July 18, 2020
11:45 am: The total number of COVID19 positive cases in Jharkhand stands at 5110 (till 10am today) including 2487 active cases, 2577 recovered cases and 46 deaths: State Health Department
11:21 am: 591 COVID-19 cases, 453 recovered and 3 deaths reported in Odisha on 17th July (yesterday). Total number of cases in the state is now at 16,701, including 5,259 active cases, 11,330 recovered and 86 deaths: State Health Department
11:02 am: 34,884 new COVID-19 cases and 671 fatalities reported in last 24 hours; India's tally rises 10.38 lakh, death toll tops 26,000 | Check state-wise list here
10:48 am: 184 COVID19 cases, 88 recovered/discharged and 4 deaths reported in Rajasthan today, as of 10:30 am. Total number of cases in the state is now at 27,973, including 6,737 active cases and 550 deaths, says state Health Department
10:32 am: Rajasthan Crisis | We demand a Central Bureau of Investigation (CBI) probe into this matter, whether phone tapping was done or SOPs were followed. Is there an emergency situation in Rajasthan? Are all political parties being targeted this way?, says BJP's Sambit Patra
10:32 am: Rajasthan Crisis | State Government should answer whether they indulged in phone tapping as Chief Minister and their other leaders are saying the audio is authentic whereas in FIR it is mentioned as purported, says BJP's Sambit Patra
10:04 am: Meanwhile, the recovery rate in India stands at 62.93 per cent as 6,53,751 people have been cured from coronavirus and discharged from hospitals
9:51 am: According to Health Ministry, the active number of cases in the country stands at 3,58,692
9:40 am: India's COVID-19 tally has increased to 10,38,716 while the death toll has surged to 26,273: Health Ministry
9:11 am: 1,34,33,742 samples tested for COVID-19 till 17th July, of these 3,61,024 samples were tested yesterday: Indian Council of Medical Research
8:42 am: Universities were approached to inform status of conduct of examination. Response received from 755 Universities (120 Deemed, 274 Private, 40 Central and 321 State). Of these 194 have already conducted examination and 366 are planning to conduct examination in August/September: UGC
8:20 am: Complete lockdown on Saturdays and Sundays in Dehradun, Haridwar, Udham Singh Nagar, and Nainital except for essential services including operations of industrial units in multiple shifts, agricultural and construction activities, liquor shops, and hotels: Uttarakhand Chief Secretary
7:58 am: Just In: Defence Minister Rajnath Singh will visit Amarnath Temple today
7:41 am: 'India's recovery rate one of the best in world, have extended help to over 150 countries amid COVID-19 crisis': PM Modi at UN Session
7:19 am: Meanwhile, 6,35,757 people have been cured and discharged from hospitals
7:19 am: According to Health Ministry, there are 3,42,473 active coronavirus cases in India
7:16 am: The novel coronavirus has affected 10,03,832 and claimed 25,602 lives in India so far
Posted By: Aalok Sensharma