Breaking News, Latest Updates Highlights of July 18
Updated: Thu, 18 Jul 2019 07:09 PM IST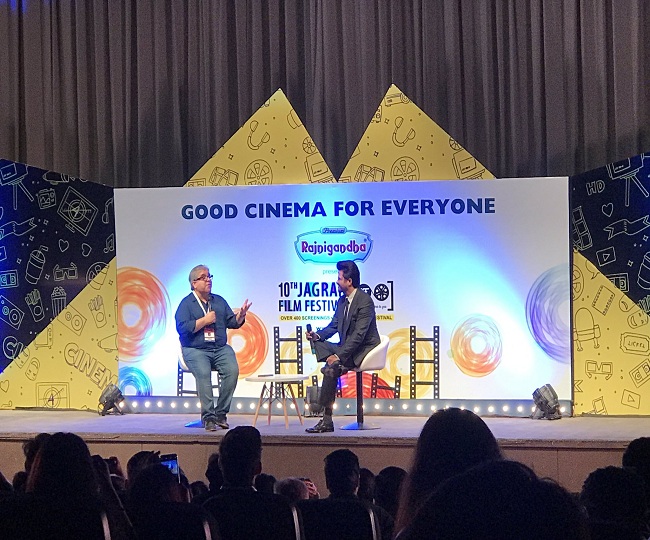 New Delhi | Jagran News Desk: At Jagran English's Breaking News and Latest Updates, we have a 360-degree focus on major developments that take place across all genres -- politics, crime, international news, business, sports, entertainment and lifestyle.
Here, we try to provide all the relevant and important news for our readers in 'One Page' and 'One-click'.
Here are the live updates from July 18:
17:48 pm:
#JFF19 | When Javed sahab threatened @AnilKapoor

No no, we're kidding! It was a time when Zoya Akhtar had approached Anil Kapoor for #DilDhadkneDo & he was still thinking on whether to do the film or not. Ultimately he did & we all know it was a hit#JFF2019 #JagranFilmFestival pic.twitter.com/kdCEfjsZ7w

— Jagran English (@JagranPost) July 18, 2019
17:47 pm:
#JFF19 | 'Aye ji O ji Lo ji Suno ji' was not just a song, it had the whole film. When we made the song we knew that it will hit the bull's eye: @AnilKapoor tells @RajeevMasand #JFF2019 #JagranFilmFestival pic.twitter.com/lFBSmfN5sA

— Jagran English (@JagranPost) July 18, 2019
17:13 pm:
#JFF2019 #JFF19 | @AnilKapoor speaks about his movie #Woh7Din and how was his experience while doing that movie. pic.twitter.com/TSlFDYI3up

— Jagran English (@JagranPost) July 18, 2019
17:03 pm: Ahmedabad: Alpesh Thakor & Dhaval Singh Zala join Bharatiya Janata Party (BJP) in presence of Gujarat BJP President, Jitu Vaghani.
16:45 pm: I would like to work with Rajkummar Rao, Hrithik Roshan, Rnbir Kapoor, Hrithik Roshan, and would love to work with Shaahrukh again: Farah Khan at JFF 2019.
16:43 pm: Super30 was really a good movie. By the end of the movie, I was crying. People who are questioning Hrithik's Bihari accent, I want to ask them do you even know what Bihari accent is?: Farah Khan at JFF 2019.
15:06 pm: Rizwan, son of Dawood Ibrahim's brother Iqbal Kaskar, & two others brought to the office of Mumbai Police Anti-Extortion Cell. All three accused will be produced before the court, later today. Rizwan was arrested last night from Mumbai Airport.
11:16 am: Indian Space Research Organisation (ISRO): Chandrayaan-2 launch, which was called off due to a technical snag on July 15, 2019, is now rescheduled at 2:43 pm IST on July 22, 2019.
10:54 am: Jammu and Kashmir: Defence Minister Rajnath Singh to visit Kargil on 20 July, on the occasion of 'Kargil Vijay Diwas.'
10:40 am: Ayodhya land dispute case: Justice Kalifulla, chairman of mediation committee submits report in Supreme court. CJI says, "We now fix the date of hearing on August 2nd. We request the mediation committee to inform the outcome of the proceedings as of July 31st."
10:39 pm: Prime Minister Narendra Modi to address a community summit 'Howdy, Modi!' on September 22 during his visit to the United States. The summit will be hosted by the Texas India Forum in Houston.
10:19 am: External Affairs Minister S Jaishankar to make a statement in Parliament on Kulbhushan Jadhav verdict, today.
Posted By: Abhinav Gupta