Breaking News Latest updates Highlights of July 11
Updated: Thu, 11 Jul 2019 06:45 PM IST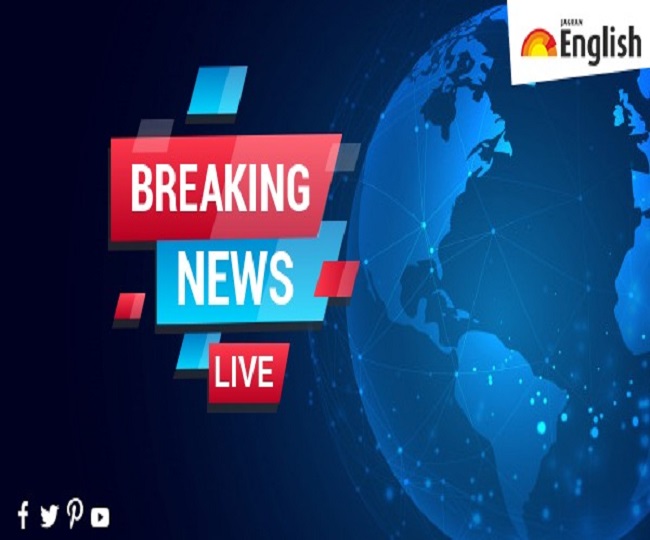 New Delhi | Jagran News Desk: So, Jagran English is back with its Breaking News and Latest updates where we provide all the relevant and important news for our readers in 'One Page' so that it is easier for them to stay updated.
Today our focus would be on the ongoing political crisis in Karnataka, proceedings in the Parliament and on the second semi-final between England and Australia.
So here are the Highlights of July 11:
18:13 pm: Karnataka Crisis: Congress Chief whip in assembly Ganesh Hukkeri issues whip to party MLAs to attend tomorrow's session to pass the finance bill and other matters, failing which absent MLAs will be disqualified under the anti-defection law.
17:48 pm: Enforcement Directorate (ED) has provisionally attached immovable properties, valuables, vehicle, bank account having a total value of Rs. 24.77 crore of accused Mehul Choksi under the Prevention of Money Laundering Act, 2002 (PMLA) in Punjab National Bank Fraud Case.
17:36 pm: Himachal Pradesh Chief Minister Jai Ram Thakur called on Defence Minister Rajnath Singh in Delhi today.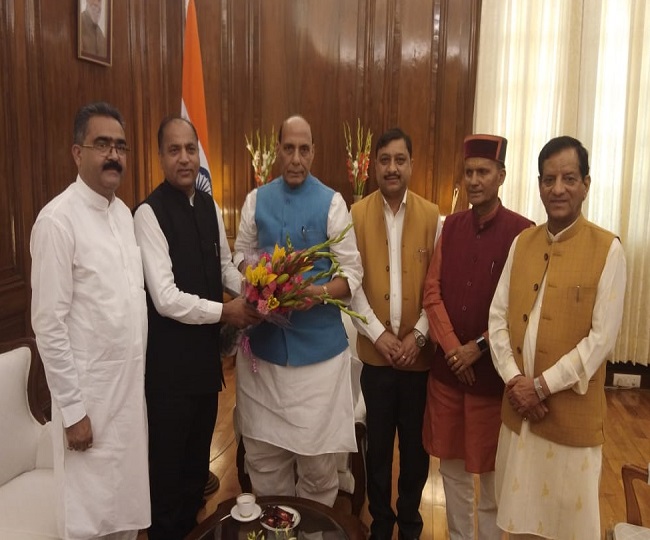 17:18 pm: Delhi: 10 Congress MLAs from Goa join BJP in presence of BJP Working President JP Nadda and Goa CM Pramod Sawant.
16:46 pm: MEA on Kartarpur Corridor: Want a project to be expeditiously completed, as far as infrastructure is concerned, work on two important aspects, on state of the art passenger terminal and on 4-lane highway which is going to connect zero to point of Kartarpur Corridor to a national highway.
"They are ongoing and we are hopeful that the work on these two projects will be completed in time, one by Sep 2019 and other by October 2019. So reports which say that that we're slow in terms of finishing our projects, it's not the correct depiction," he said.
"We have taken it up with Pakistan in the past not only on infrastructure-related points, including the construction of a bridge, I think there is some discussion going on whether there should be a bridge or a paved road but even on other aspects," he added.
16:25 pm: Raveesh Kumar, MEA on Al-Qaeda Chief Ayman al Zawahiri's video: 'Aisi dhamkiyaan jo hai na hum sunte rehte hain, mujhe nahi lagta inko seriously lena chahiye.' Our security forces are well equipped and capable of maintaining our territorial integrity and sovereignty.
16:20 pm: "Meeting (with the US) is on as we speak, there was a meeting followed by lunch, in the afternoon also it will resume. It was decided in Osaka when PM and President Trump met that officials from both sides will meet to resolve all outstanding issues related to trade," says MEA spokesperson Raveesh Kumar.
15:53 pm: Karnataka Crisis: CM HD Kumaraswamy, Congress leader DK Shivakumar, and others inspected security arrangements at Vidhana Soudha in Bengaluru. The rebel MLAs have been directed by the Supreme Court to meet Karnataka assembly speaker at 6 pm today and resubmit their resignations.
15:53 pm: West Bengal CM Mamata Banerjee held a meeting with Trinamool Congress (TMC) MLAs at party headquarters in Kolkata, earlier today.
15:24 pm: BCCI acting president CK Khanna: It was a tough game & I think our boys played their hearts out. No one wants to lose a game. Each player tried really hard but it was just not our day. Team India under Virat Kohli played brilliant cricket in the league phase.
"I am sure our team will work hard and come up with more success in the future. Congratulations to the New Zealand team. I wish them all the best," he added.
14:26 pm: Karnataka Assembly Speaker KR Ramesh Kumar moves Supreme Court seeking more time to deal with the resignation issue of rebel MLAs. Supreme Court refused to give a hearing in the matter today.
13:31 pm: Karnataka Crisis: "Our support is there with this govt, to respect our leader Rahul Gandhi. But commitment made by the coalition government couldn't satisfy us. We didn't take this decision all of a sudden, we had even informed earlier, but they did not care," says Rebel Karnataka Congress MLA ST Somashekar.
13:25 pm: Delhi: Rachit Seth tenders his resignation from the post of National Media Coordinator of Congress party. He writes, 'After Rahul Gandhi's resignation as Congress President, there is no meaning for me to continue on this post.'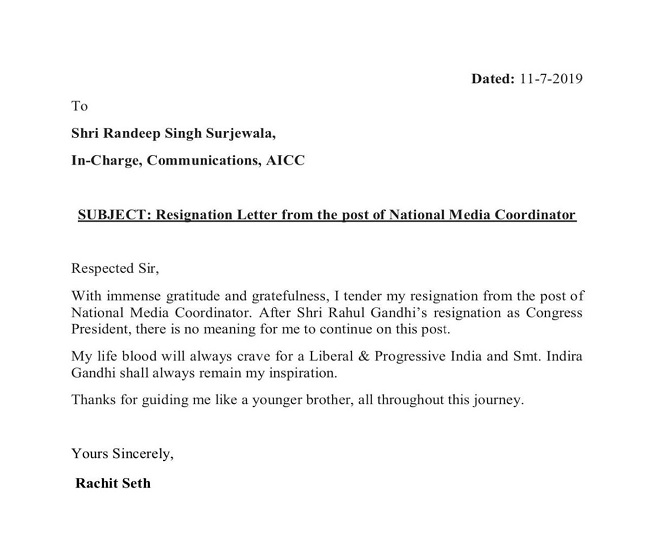 13:25 pm: Vijay Mallya seeking a stay on the procedure to confiscate his property by Govt agencies: Bombay High Court dismisses Vijay Mallya's plea, refusing to give him any relief.
12:41 pm: Bijnor: 6 accused who were detained after illegal weapons were recovered from a 'madarsa' in Sherkot, are being interrogated at Anti-Terrorism Squad police station.
12:35 pm: "Government of India has no role in raising funds for Jet Airways (India) Limited, as it is an internal matter of the airline. Mobilizing financial resources and ensuring efficient operations as per business plans are the responsibility of the airline," says Union Minister HS Puri in Lok Sabha.
12:23 pm: "Gravity of unemployment can be looked by only 1 ex- for 62,907 khalasi posts, 82 lakhs people applied, 4,19,137 of them were BTech graduates and 40,751 had Masters in Engineering. This is the economy you inherited. I don't blame her for that," says P Chidambaram during the discussion in Rajya Sabha on Budget 2019.
"But taking note of the reality, you should've been bold. The Government has a superb mandate, 303 people in Lok Sabha. Dr. Manmohan Singh and I've exchanged notes and we wish he had such mandate of that kind sometime in our life," he added.
12:16 pm: "I would like to request the Central govt to direct RBI to consider the moratorium by Kerala government and ensure that banks don't threaten farmers with recovery notice," says Rahul Gandhi in Lok Sabha.
"Yesterday, a farmer in Wayanad committed suicide due to debt. In Wayanad, bank notices for nonpayment of loans given to 8000 farmers. Under a relevant act, their properties are attached against their bank loans, this is resulting in rising in farmers suicide," he added.
12:12 pm: "The farmers in the country are suffering. I would like to draw the government's attention towards it. No concrete steps were taken in the Union Budget to provide relief to the farmers," says Rahul Gandhi in Lok Sabha.
12:03 pm: "It's definitely a different path from what my father had taken. I knew on Mar 17, when my father passed away, that it was the end of that path. But Goans learned about it yesterday," says BJP leader Utpal Parrikaron '10 Congress MLAs merged with BJP in Goa'.
12:01 pm: Karnataka Crisis: "What we've seen in Karnataka, Goa may appear to be political upmanship but it has a very damaging effect on the economy. Foreign investors, rating agencies, into organizations don't follow Indian media. What they hear and read on political instability will have an impact on the economy," says P Chidambaram.
12:00 pm: "I wish I was speaking under happier circumstances. I'm not unhappy only because India lost a cricket match yesterday, I'm very unhappy that democracy is suffering a blow every day," says Congress leader P Chidambaram in Rajya Sabha.
11:54 am: Karnataka Crisis: "We have confidence that the MLAs will be with us. I hope they will come back and withdraw their resignation," says Congress leader DK Shivakumar.
11:41 am: Supreme Court advocate, Indira Jaising on CBI raid at her residence in Delhi, in connection with Foreign Contribution (Regulation) Act (FCRA) violation case: Mr. Grover and I are being targeted for the human rights work that we have done over the years.
10:54 am: Karnataka Crisis: "Since the hotel people in Mumbai yesterday rejected my reservation after making me stand for hrs together, I've asked my legal ppl to look into it. I'll have to take a legal remedy to protect my rights," says Congress leader DK Shivakumar.
10:53 am: Hearing in Supreme Court on plea for an early hearing on Ayodhya land dispute case: Supreme Court asks the mediation panel to submit a detailed report by July 25.
10:48 am: Hearing in SC on plea for early hearing on Ayodhya land dispute case: Supreme Court says, "We have set up a mediation panel. We will have to wait for a report. Let the mediators submit a report on this."
10:48 am: Rahul Gandhi tells ANI, "We are protesting against Karnataka and Goa issue."
10:42 am: TMC, SP, NCP, RJD, CPI(M) protest in front of the Gandhi statue in Parliament against the BJP Government.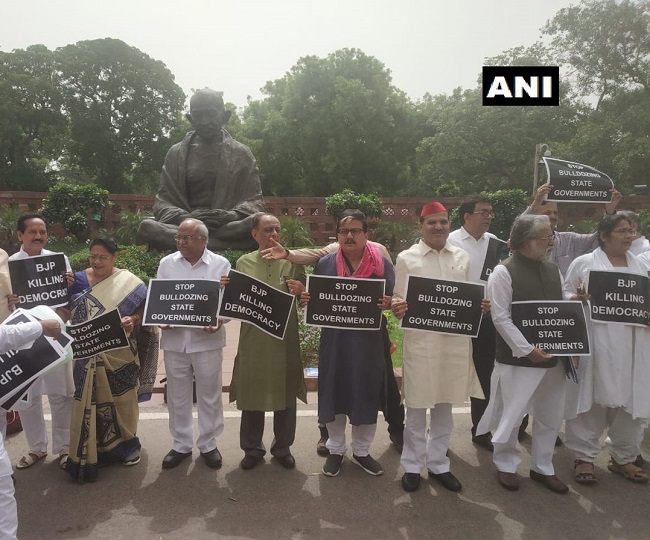 10:36 am: Hearing begins in Supreme Court on a plea for an early hearing on the Ayodhya land dispute case.
10:36 am: INX media case: Indrani Mukharjea was produced before a special court in Delhi where she accepted the pardon granted. She also accepted that she will record her statement truthfully with all facts before the court in the case.
10:35 am: Delhi: UPA Chairperson Sonia Gandhi chairs a meeting of Congress MPs of both Rajya Sabha and Lok Sabha at Congress office in Parliament.
10:21 am: BSP MP Ritesh Pandey has given Adjournment Motion Notice in Lok Sabha over "irregularities in the rehabilitation of people evicted for land Acquisition".
10:21 am: Delhi: A person was arrested near Karol Bagh Metro Station yesterday for posing as a Sub-Inspector of Delhi Police. The matter is being investigated.
10:17 am: "We wanted to be part of development. BJP is an inclusive party. Congress is a divided house where everyone is bothered about themselves," says Goa Congress MLA Isidore Fernandes who has merged with BJP.
10:13 am: CBI is carrying out raids at the residence of Supreme Court advocates Indira Jaising and Anand Grover, in connection with Foreign Contribution (Regulation) Act (FCRA) violation case.
10:13 am: Congress MP, K Suresh has given Adjournment Motion Notice in Lok Sabha over the political situation in Goa.
10:01 am: "The MLAs will meet Home Minister Amit Shah and BJP Working President JP Nadda today. They have supported me to strengthen the state government and I welcome it," says Goa CM Pramod Sawant on the 10 Congress MLAs who merged with BJP.
09:55 am: Central Bureau of Investigation (CBI) is carrying out raids at the residence of Supreme Court advocates Indira Jaising and Anand Grover, in connection with Foreign Contribution (Regulation) Act (FCRA) violation case, quotes News Agency ANI.
09:54 am: Birbhum, West Bengal: Criminal Investigation Department(CID) recovered 238 packets each containing 50 kg of ammonium nitrate from an unauthorized storeroom in Rampurhat yesterday. During a further search, 8 bags each containing 10 packets of 1000 detonators were found in a nearby Culvert.
09:40 am: Goa Chief Minister Pramod Sawant on being asked whether BJP will drop any minister from its coalition partners to accommodate 10-newly joined Congress MLAs: No decision was taken yet. The central leadership will take the decision regarding this.
Posted By: Aalok Sensharma