Updated: Sun, 09 Jan 2022 04:15 PM IST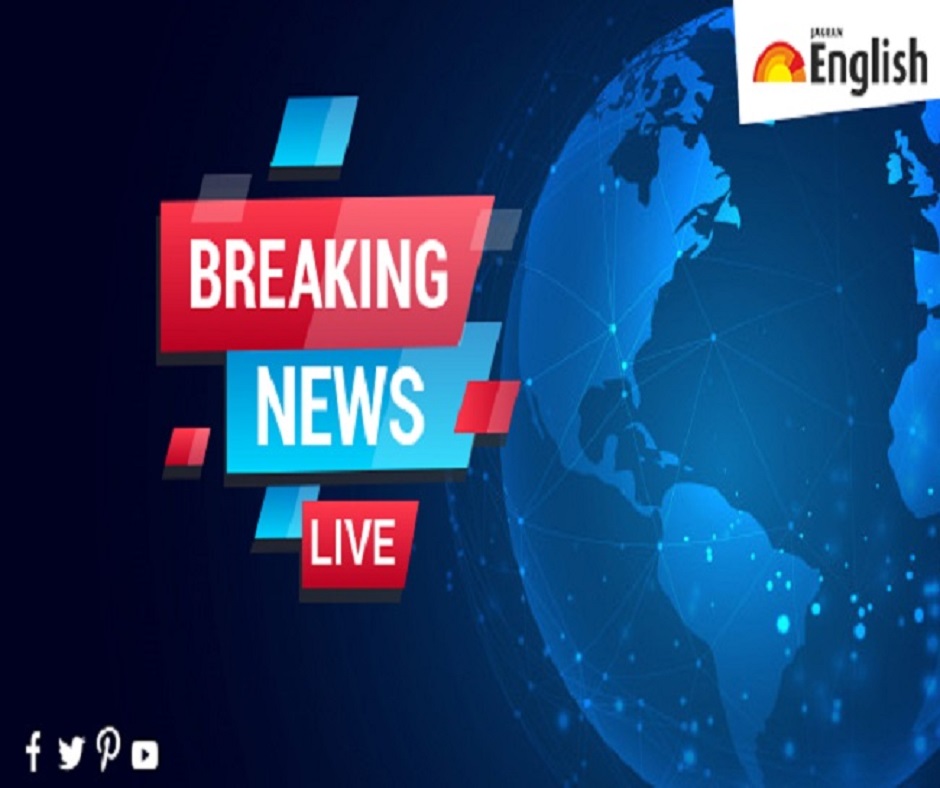 New Delhi | Jagran News Desk: Each and everything that happens around us impacts in some way and that's why it becomes important for us to know what's happening around the world. Thus at English Jagran, we provide our readers with 360-degree coverage in all genres to give them a brief insight into what's happening around the world.
Here are the highlights of the day:
16:14 hours: Also Read - Double-engine govt, jobs and more: In battle for Uttarakhand, BJP, AAP and Congress make key promises | Jagran Special
15:51 hours: Just In: Punjab's Chief Electoral Officer Dr S Karuna Raju tests positive for COVID-19.
15:49 hours: Also Read - Union Budget 2022: Why is Budget always presented at 11 am on February 1 every year | Jagran Explainer
15:31 hours: The history of India says that Babur, Aurangzeb, and Nizam cannot live long. I am sure that the legacy of Nizam will come to a complete halt and a new culture based on Indian civilization will emerge, says Assam Chief Minister Himanta Biswa Sarma.
15:14 hours: Whenever a dictator becomes CM or PM, an emergency-like situation arises in the country... We have to keep fighting and it will result in the creation of a new Telangana. Dictatorship will not work here, says Assam Chief Minister Himanta Biswa Sarma.
14:49 hours: Physical classes have also been suspended in all educational institutions till January 16. Classes in online mode can continue. However, scheduled examinations can be conducted, announces Uttar Pradesh government.
14:32 hours: A sitting CM briefs Priyanka Gandhi Vadra on PM's security! Why? What constitutional post does Priyanka hold and who is she to be kept in loop regarding PM's security? We firmly believe that the Gandhi family should come out clean on this, says BJP Spokesperson Sambit Patra.
14:14 hours: All States poll must be held peacefully. Police admin must work without bias. People of Uttar Pradesh should vote for development. Our party will follow all guidelines of EC. I will chair a meeting today regarding final selection of candidates, says BSP chief Mayawati.
Fear of the Election Commission is necessary in the government machinery. EC must ensure free and fair elections... BJP will lose this election if they will not misuse government machinery and not manipulate the voting machines, she added.
13:38 hours: Also Read - UP Elections 2022: How political parties have turned to 'digital mode' amid COVID surge | Jagran Special
12:51 hours: BJP president JP Nadda appointed Phunchok Stanzin as new State president of Ladakh BJP.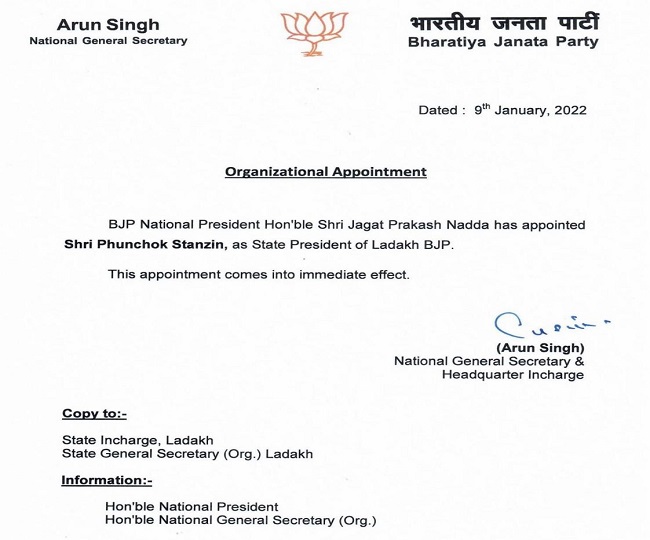 12:45 hours: I directed officials to conduct a survey for ascertaining crop loss due to recent heavy rainfall and hailstorm. The state government is committed to compensate the losses caused to the farmers, says Madhya Pradesh Chief Minister Shivraj Singh Chouhan.
12:14 hours: COVID cases are rapidly rising. About 22,000 cases are expected in today's health bulletin. Increasing cases concerning but need not be scared. I am saying so after analysing (comparing) data from the last wave, says Delhi Chief Minister Arvind Kejriwal.
12:10 hours: We don't want to impose lockdown, we won't if you wear masks. No intent for lockdown as of now, says Delhi Chief Minister Arvind Kejriwal.
12:07 hours: After having fever for 2 days due to COVID, and completing 7-8 days in home isolation, I am back at your service; doing fine now, says Delhi Chief Minister Arvind Kejriwal.
11:35 hours: Just In: BJP MP Varun Gandhi tests COVID-19 positive.
After being in Pilibhit for 3 days, I have tested positive for COVID with fairly strong symptoms. We are now in the middle of a third wave and an election campaign. The Election Commission should extend precautionary doses to candidates and political workers as well, he tweeted.
11:30 hours: From Sundar Pichai, Parag Agrawal to several others, we have proof of Indian leadership on the global stage. Indian youth from India and the diaspora making great strides in finding innovative solutions. Working with the youth is an investment, says MoS MEA V Muraleedharan.
10:55 hours: Also Read - Assembly Polls 2022: What is Election Commission's 'cVIGIL' app and how can I use it | Jagran Explainer
10:46 hours: PM Modi to chair a meeting to review the COVID-19 situation in the country at 4:30 pm today, reports ANI.
10:18 hours: Just In: Arvind Kejriwal recovers from COVID-19, he said in a Tweet. He will address a press conference today at 12 noon.
9:37 hours: A total of 3,623 Omicron cases were reported in 27 States and UTs of India so far. The number of persons recovered is 1,409, says Union Health Ministry.
9:25 hours: BREAKING: India reports 1,59,632 fresh COVID cases, 40,863 recoveries, and 327 deaths in the last 24 hours, says Union Health Ministry.
Daily positivity rate: 10.21 per cent
Active cases: 5,90,611
Total recoveries: 3,44,53,603
Death toll: 4,83,790
Total vaccination: 151.58 crore doses
8:56 hours: Uttar Pradesh records 6,411 new coronavirus cases, six fatalities, pushing infection count to 17,29,870, death toll to 22,924; number of active infections now 18,551, says state health department bulletin.
8:42 hours: Chennai observes complete lockdown today in view of rising number of COVID-19 cases.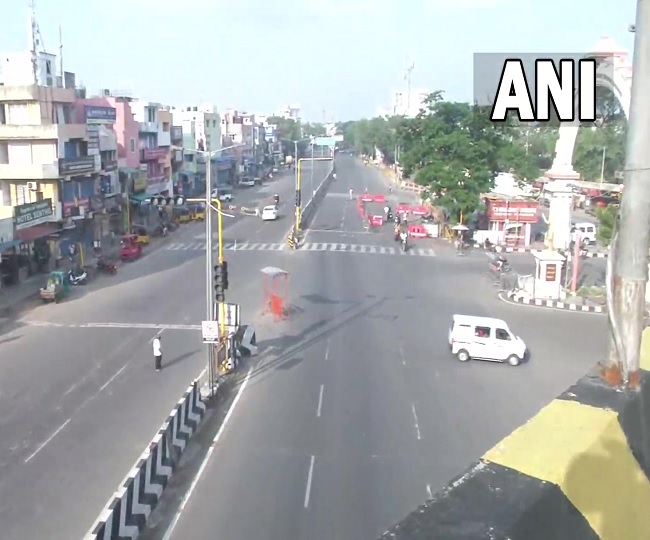 8:02 hours: Maharashtra reports 133 new infections of Omicron variant of coronavirus, number of such cases in state now 1,009, says state health official.
7:25 hours: Delhi's air quality improves to 'Satisfactory' category with AQI standing at 90, as per SAFAR.
7:20 hours: We have decided to suspend the Chadar Trek. The decision has been taken after considering the suggestions of all the stakeholders. We have suspended such winter tourism activities in view of the increase in COVID cases, says Leh DM Shrikant Balasaheb Suse.
7:15 hours: Mizoram reports 903 new COVID-19 cases. Active caseload stands at 4,367, says state health department.
Posted By: Aalok Sensharma