Breaking News, Latest Updates Highlights of January 8
Breaking News, Latest Updates Highlights of January 8
Updated: Fri, 08 Jan 2021 04:10 PM IST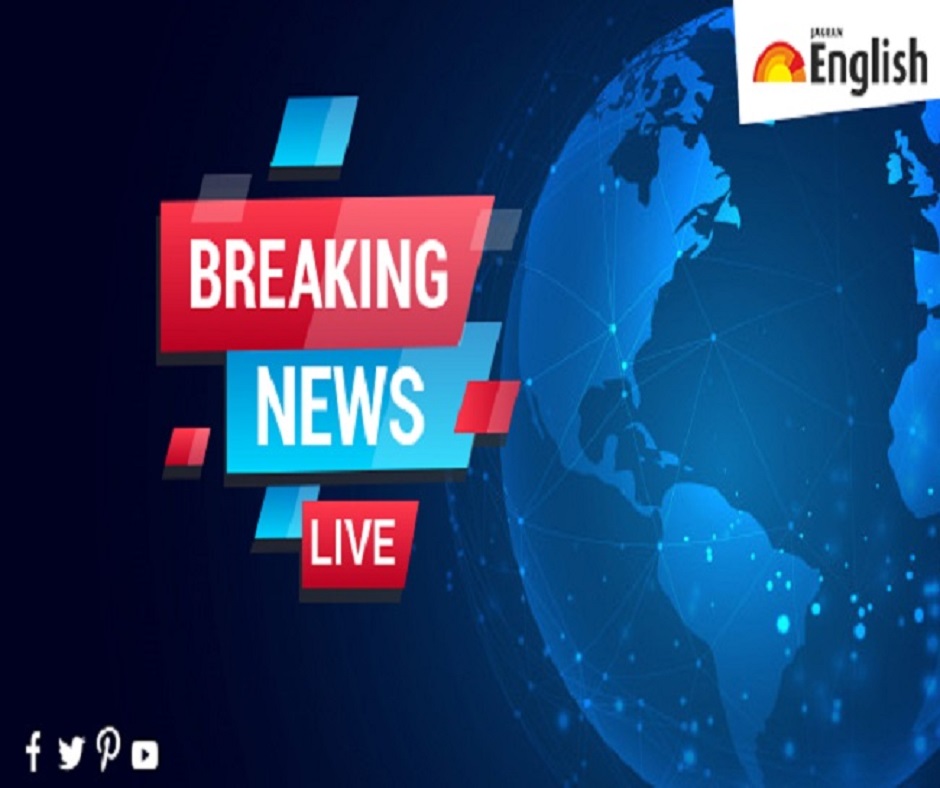 New Delhi | Jagran News Desk: Each and everything that happens around us impacts in some way and that's why it becomes important for us to know what's happening around the world. Thus at English Jagran, we provide our readers with 360-degree coverage in all genres to give them a brief insight about what's happening around the world.
The Union Health Ministry today will conduct another dry run for COVID-19 vaccine in all districts of states and union territories (UTs) to access the readiness of the mechanism laid out for the large-scale inoculation drive. The Health Ministry has also informed that the transportation of coronavirus vaccines will begin from today.
Here are the LIVE Updates from January 8:
16:10 pm: Delhi reports 444 COVID19 cases, 823 recoveries and 10 deaths in the last 24 hours.
Total cases: 6,29,282
Total recoveries: 6,14,849
Death toll: 10,654
Active cases: 3779
15:14 pm:
The main accused of Badaun gang rape and murder case being taken to a court by Police. https://t.co/fQy7fXssq3 pic.twitter.com/UW5Zt1eU92

— ANI UP (@ANINewsUP) January 8, 2021
14:32 pm: Kerala High Court grants bail to former PWD minister and IUML MLA VK Ebrahim Kunju in Palarivattom flyover scam case
14:02 pm: Union Minister Rajnath Singh launched Online Portal for purchase of items Against Firm Demand (AFD) from CSD Canteens.
"The Government is committed towards the welfare of all Jawans and Officers of Armed Forces and the Veterans," he said.
13:26 pm: Supreme Court asks the Central government to take a decision on commuting the death sentence of Balwant Singh Rajoana awarded to him for the assassination of the then Punjab Chief Minister Beant Singh in 1995.
13:26 pm: Supreme Court adjourns for next week hearing in plea filed by Kannada film actress, Ragini Dwivedi, seeking bail in an alleged drug case.
12:42 pm: Samples of bird carcasses are sent for testing to confirm avian influenza. Action is being taken accordingly. People should be aware and are advised to report the death of birds in their area to the nearest forest department which will be investigated, says DFO Prayagraj YP Shukla.
12:19 pm: Police delpoyed at the site of crime. Law and order situation in the village is normal. Victim's family has received all possible assistance from the govt. The main accused will be chargesheeted soon and the case will be tried in a fast-track court: DM Budaun on gangrape and murder case
11:31 am: Prime Minister Narendra Modi should take first shot of COVID19 vaccine, then, we will also take it, says RJD leader Tej Pratap Yadav.
10:55 am: Flight operations from the United Kingdom to India resume today, while the flights from India to the UK resumed from January 6.
10:54 am: Delhi Police Special Cell has arrested one arms supplier with 35 semi-automatic pistols and 60 live ammunition.
10:54 am: A police officer died due to injuries sustained in response to the riot led by supporters of President Donald Trump at the US Capitol, according to police officials: Reuters
9:55 am: On January 2nd, we did dry run in almost 125 districts in the country and today, we are doing it across the country expect the three states who did it earlier, says Union Health Minister Dr Harsh Vardhan.
Request the NGOs working in the field of health to help in the smooth conduct of the COVID19 vaccination program and mobilisation of beneficiaries in the best possible manner, he added.
9:54 am: We've ensured that every detail is conveyed to the people from the national level to the grassroots level. Lakhs of healthcare workers trained and the process continues, says Union Health Minister Dr Harsh Vardhan.
In short time, India has done well by developing vaccines... In the next few days, in the near future, we should be able to give these vaccines to our countrymen. It will be given to our healthcare professional followed by frontline workers, he added.
9:27 am: India reports 18,139 new COVID-19 cases, 20,539 discharges, and 234 deaths in last 24 hours, as per Union Health Ministry
Total cases: 1,04,13,417
Active cases: 2,25,449
Total discharges: 1,00,37,398
Death toll: 1,50,570
9:06 am: 22nd session of the Kerala Legislative Assembly gets underway in Thiruvananthapuram.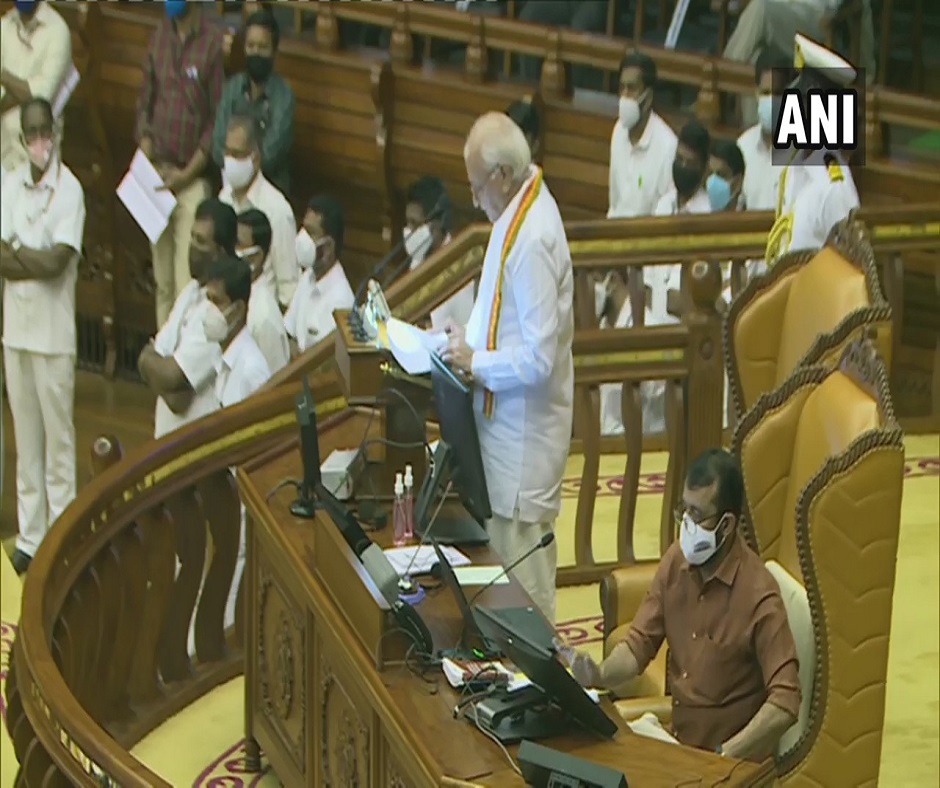 8:57 am: Uttar Pradesh Police have arrested the main accused in Budaun gangrape and murder case. He had a bounty of Rs 50,000 on his head.
8:30 am: With 667 new COVID-19 cases, Gujarat's tally rises to 2,49,913; toll up to 4,332 as 3 more patients die, says state Health Department.
8:29 am: According to news agency PTI, four more people in Delhi have tested positive for the new coronavirus strain, taking the total number of such cases to 13.
8:27 am: Delhi Police Special Cell has arrested a criminal, Irshad and his accomplice from Maidan Garhi area last night, reports ANI.
7:49 am: We will be assuming the chair of the Libya Sanctions Committee at a critical juncture when there is an international focus on Libya and on the peace process, says Permanent Representative of India at United Nations Security Council TS Tirumurti.
7:49 am: India will be chairing 3 key subsidiary bodies of UN Security Council- Taliban Sanctions Committee, Counter-Terrorism Committee (for 2022) and Libya Sanctions committee, says Permanent Representative of India at United Nations Security Council TS Tirumurti.
Taliban Sanctions Committee has always been a high priority for India keeping in mind our strong interest and commitment to peace, security, development and progress of Afghanistan, he added.
7:23 am: Transportation of COVID-19 vaccines to begin soon; Pune to be central hub for distribution: Govt
7:18 am: The Union Health Ministry will conduct COVID-19 dry run today across all states and UTs to access the readiness for vaccination against the deadly infection.
Posted By: Aalok Sensharma