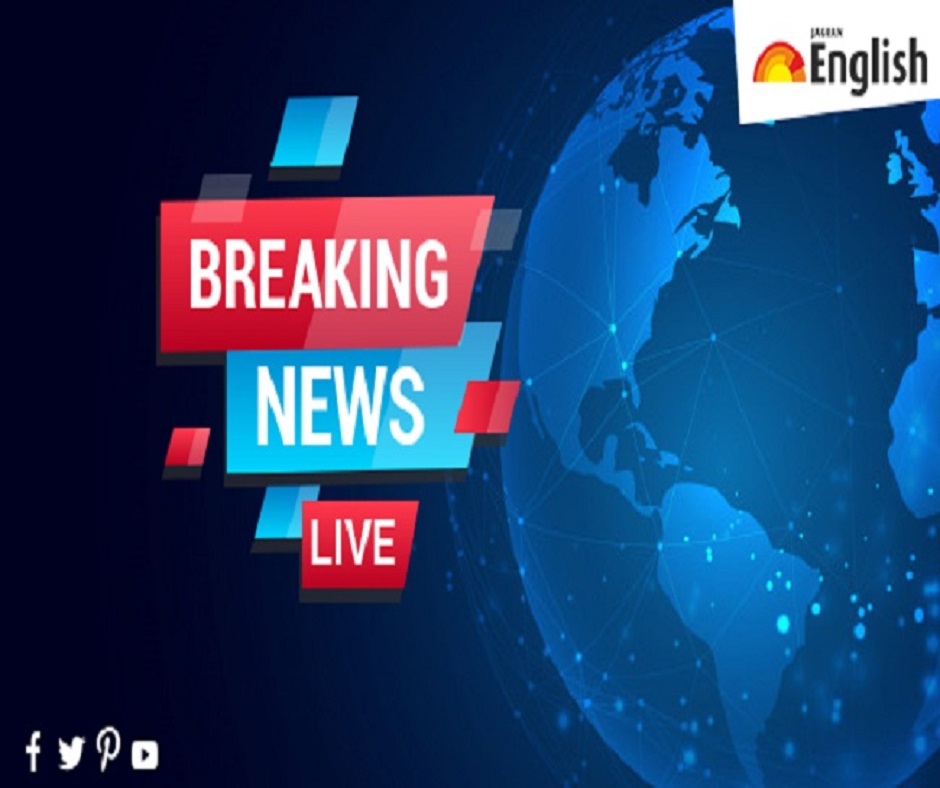 New Delhi | Jagran News Desk: In today's 'Breaking News, Latest Updates' blog, we at English Jagran will focus on the rising Omicron cases in India. Today, the COVID-19 vaccination drive for children in the age group of 15-18 years will begin.
Ahead of this, the Centre Union Health Minister Mansukh Mandaviya has asked states and union territories (UTs) to take necessary measures and avoid mixing-up of vaccines during administration of shots to those in the 15-18 age group.
Here are the highlights of the day:
15:08 hours: Also Read - Jagran Explainer: Could Omicron act as a 'natural vaccine'? Here's what experts have to say
14:16 hours: Punjab Congress chief Navjot Singh Sidhu is upset with me ever since I become the home minister. If Sidhu wants the home ministry, then I will put it at his feet in a minute, says Punjab Deputy Chief Minister Sukhjinder Singh Randhawa.
14:10 hours: As per my information, Bikram Singh Majithia is not in Punjab. These videos and photos (showing him at Golden temple) are fake. If he is spotted anywhere in Punjab, he will land in jail within a matter of minutes, says Punjab Deputy Chief Minister Sukhjinder Singh Randhawa.
Police teams are searching for him (SAD leader Bikram Singh Majithia who was booked under NDPS Act). Since he has no government security, it is wrong to say that police have knowledge about his whereabouts, he added.
14:05 hours: 84 per cent of the COVID-19 cases reported in Delhi in the past 2 days were of the Omicron variant. Delhi's expected to report around 4,000 cases today with the positivity rate rising to 6.5 per cent. Currently, 202 patients are admitted to Delhi hospitals, says Delhi Health Minister Satyendar Jain.
13:21 hours: ECI writes to chief secretaries of 5 poll-bound states to 'accelerate' COVID vaccination; expresses concerns over low percentage of first dose inoculation in Manipur, reports ANI.
12:49 hours: Six people, who were in Patna to attend Bihar Chief Minister Nitish Kumar's 'Janta Darbar', have tested positive for COVID-19, reports ANI.
12:30 hours: We'll vaccinate all the children falling in the category of 15-18 years of age by the next week. Our government has made all the arrangements in every district of Uttarakhand to contain COVID-19 spread, says Chief Miniter Pushkar Singh Dhami.
12:07 hours: Number of registrations for COVID vaccination of children aged 15-18 crosses 12 lakh, shows CoWIN data.
11:22 hours: Just In: Fire breaks out a godown in Ghatkopar area of Mumbai. Eight fire engines rushed to the spot, reports ANI.
11:18 hours: Only Covaxin is approved for beneficiaries aged less than 18 years. Beneficiaries aged 18 and above are eligible for all vaccines. Validations have been put in place in the Co-WIN system to ensure that vaccination is carried out as per government policy, says Union Health Ministry.
11:03 hours: COVID vaccination for children in the 15-18 age group has started today. We've seen a very good response from parents and children so far. We've 15 lakh such children in Kerala and we hope to vaccinate them within 10 days, says state Health Minister Veena George.
There is no community spread (of Omicron variant) in Kerala. Out of 152 Omicron cases, 50 are from high-risk countries, 84 are from low-risk countries and only 18 are their contacts. At present, there is nothing to worry about, she added.
10:47 hours: Precautionary dose program to begin from January 10 for frontline workers and senior citizens with comorbidities. Assam's 1st dose coverage is almost complete and 2nd dose is 70 per cent covered. I'm hopeful that all citizens will get fully vaccinated by this month, says Assam Chief Minister Himanta Biswa Sarma.
10:25 hours: Also Read - Jagran Explainer: What will happen in Delhi under GRAP if COVID positivity rate crosses 5 per cent
10:09 hours: Just In: Telangana Congress president Revanth Reddy tests positive for COVID-19, reports ANI.
10:01 hours: Omicron spreads fast but causes very mild disease. The virus has weakened. It is like viral fever but precautions are necessary. However, there is no need to panic, says Uttar Pradesh Chief Minister Yogi Adityanath.
9:51 hours: COVID vaccination for children aged 15-18 starts in Uttar Pradesh. Visual from Civil Hospital in Lucknow.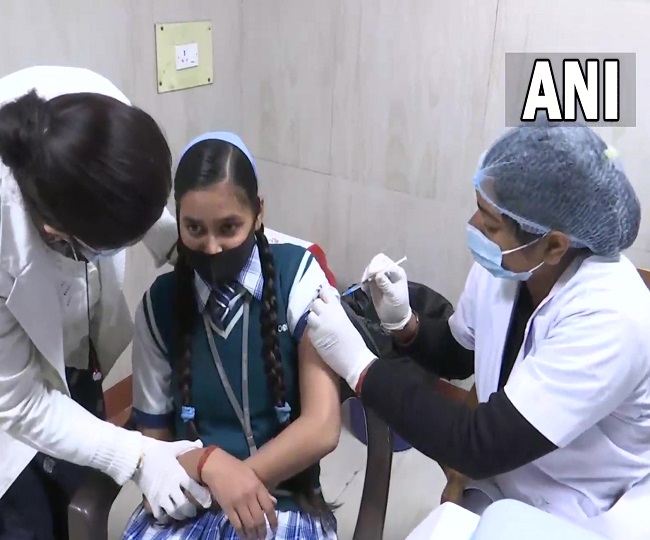 9:45 hours: Vaccination for children aged 15-18 years begins in Gujarat's Ahmedabad.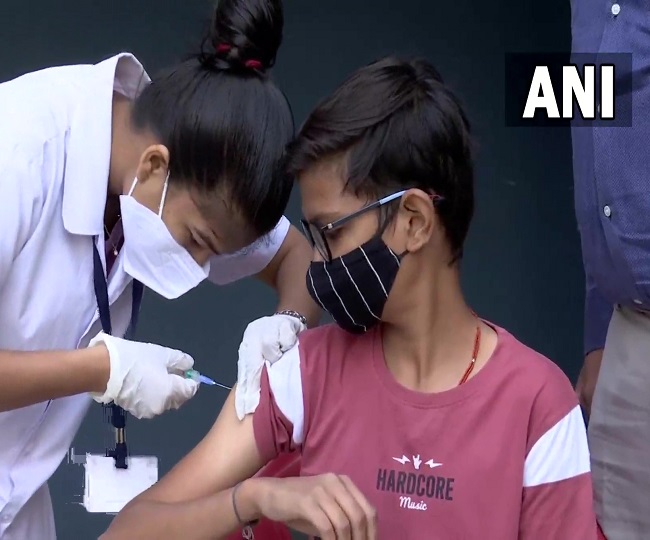 9:23 hours: BREAKING: India reports 33,750 fresh COVID cases, 10,846 recoveries, and 123 deaths in the last 24 hours, says Union Health Ministry.
Active cases: 1,45,582
Total recoveries: 3,42,95,407
Death toll: 4,81,893
Total vaccination: 1,45,68,89,306
9:10 hours: Just In: Actor John Abraham and his wife Priya Runchal test positive for COVID-19.
8:49 hours: A total of 10 new cases of Omicron have been confirmed in Karnataka on January 2, taking the tally to 76, says state Health Minister Dr Sudhakar K.
8:35 hours: 87 doctors of Nalanda Medical College and Hospital in Patna have tested positive for COVID-19. All of them are either asymptomatic or have mild symptoms and are in isolation on the hospital campus, Patna District Magistrate Chandrashekhar Singh said on Sunday.
8:25 hours: Aam Aadmi Party chief Arvind Kejriwal will visit Uttarakhand today. This will be his sixth visit to the hilly state ahead of the 2022 assembly elections.
8:07 hours: BSF troops have shot down an intruder near the international border in Arnia sector of Jammu, says Border Security Force.
7:56 hours: Low visibility procedures are in progress at Delhi airport. All flight operations are presently normal, says Delhi Airport.
7:49 hours: Allahabad High Court to function on virtual mode only from today onwards due to COVID-19.
7:42 hours: Mizoram reports 152 new COVID-19 cases. Active caseload stands at 1,732 and positivity rate is at 23.40 per cent, says state health department.
7:35 hours: Delhi AQI is presently at 381 (overall) in the 'very poor' category, as per SAFAR.
7:21 hours: COVID-19 vaccination for children in the age group of 15-18 years will begin in India today.
7:14 hours: PM Modi will inaugurate a host of projects including the new integrated terminal building of MBB airport, project mission 100 of Vidyajyoti schools on January 4, says Tripura Chief Minister Biplab Deb.